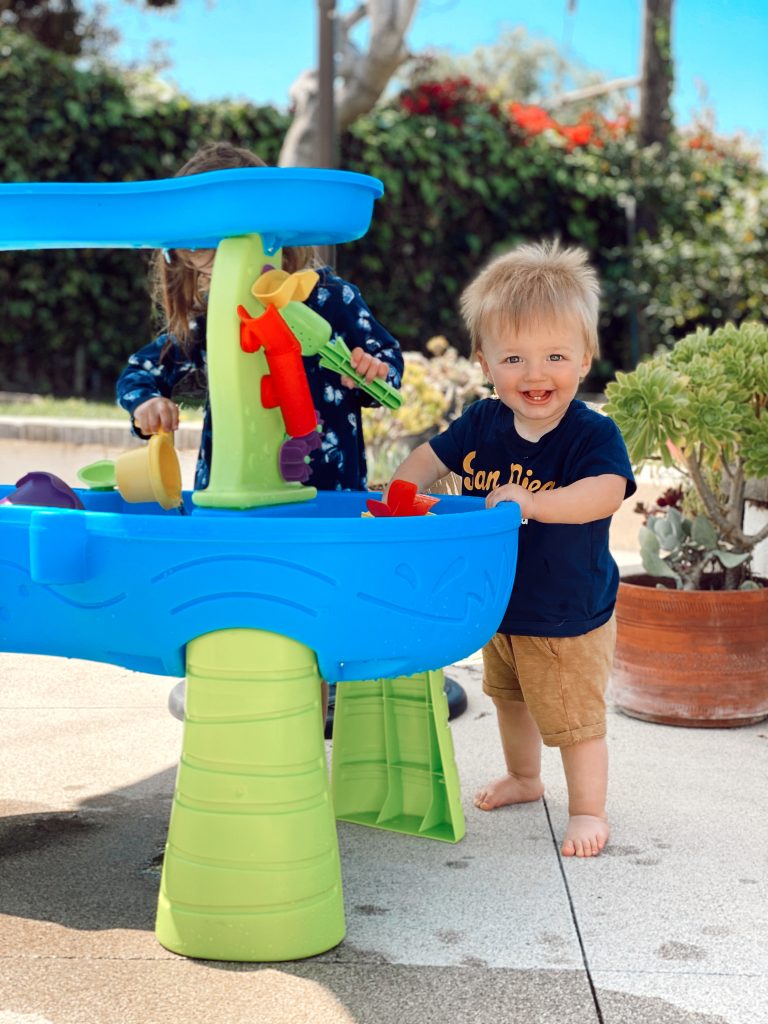 We have had the best weather for the past week. Every day it's gotten a little warmer and better than the last. The kids and I (and Jeff when he's not working) have been spending so much time in our backyard. I know how fortunate we are to have an outdoor space at a time like this and it's something I'll never take for granted. I want to share what activities we've been doing and what we're looking forward to as well.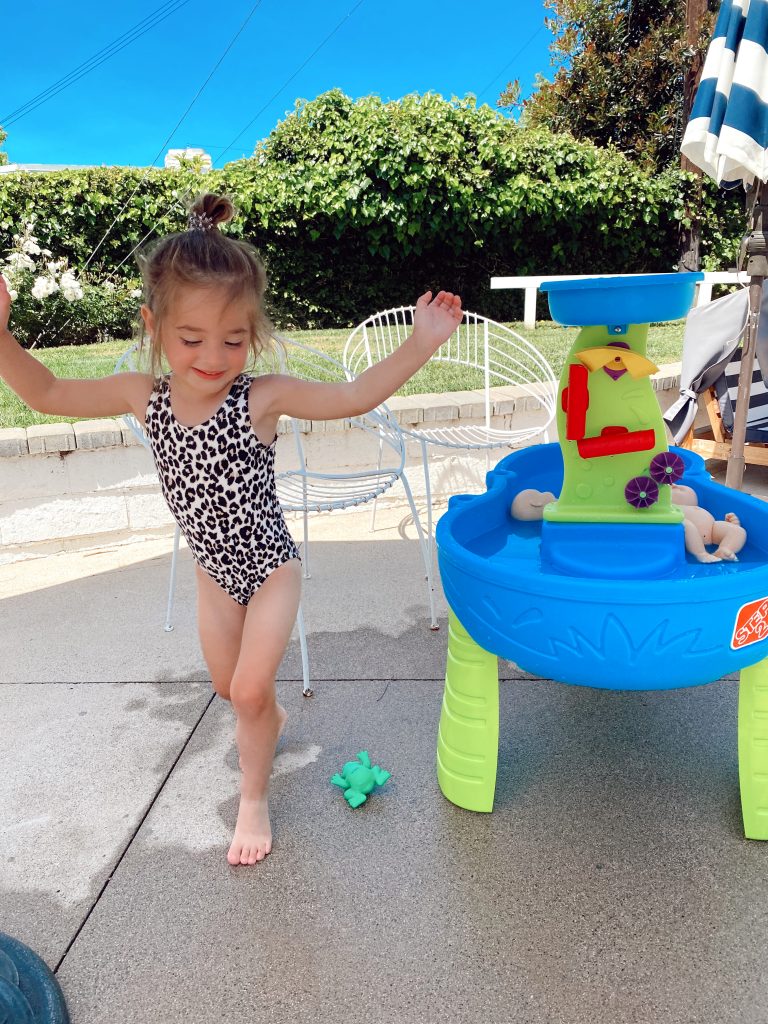 I got this water table for Wilder for his birthday and it's been a big hit with both kids. It's a great size and they both play with it such different ways. It's really one of the only toys we have right now that they can play with and want to play with together. Such a win in my book. I usually put ours under one of our umbrellas but there's a version (here) that comes with an attached umbrella as well.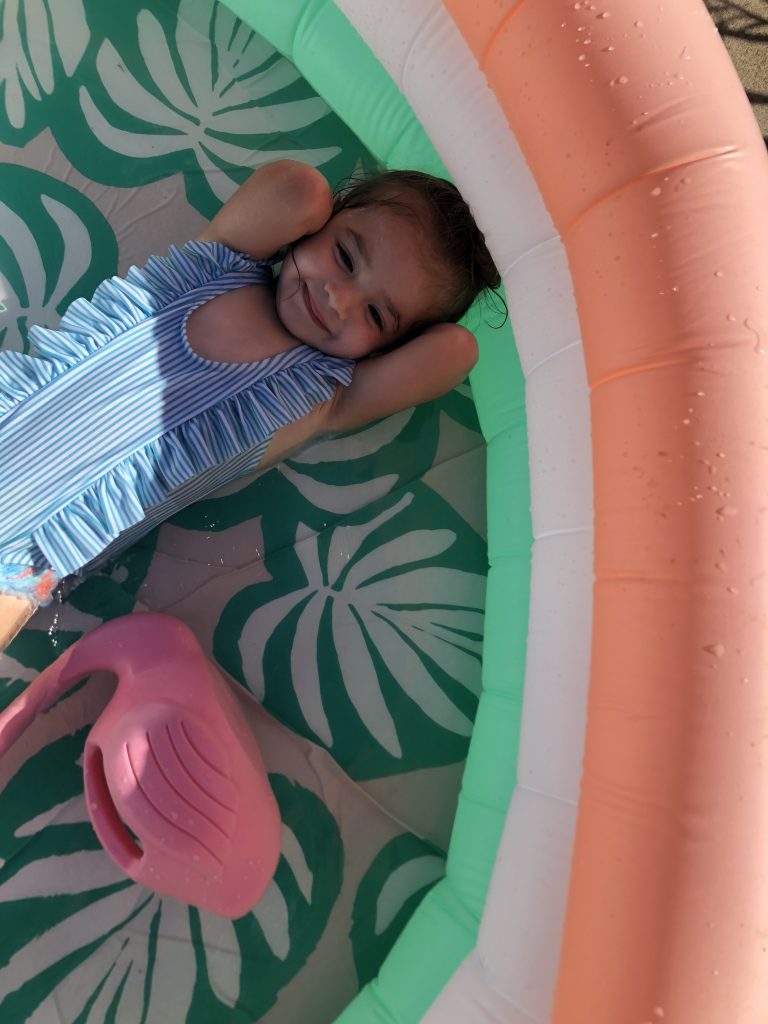 This photo is from last summer…. Crosby loved the inflatable pool. Ours ended up getting a hole in it so I ordered a new one for this year. I think we'll bring it out this weekend when Jeff can help play lifeguard. Wilder is such a water baby so I know he'll love it just as much as his sister.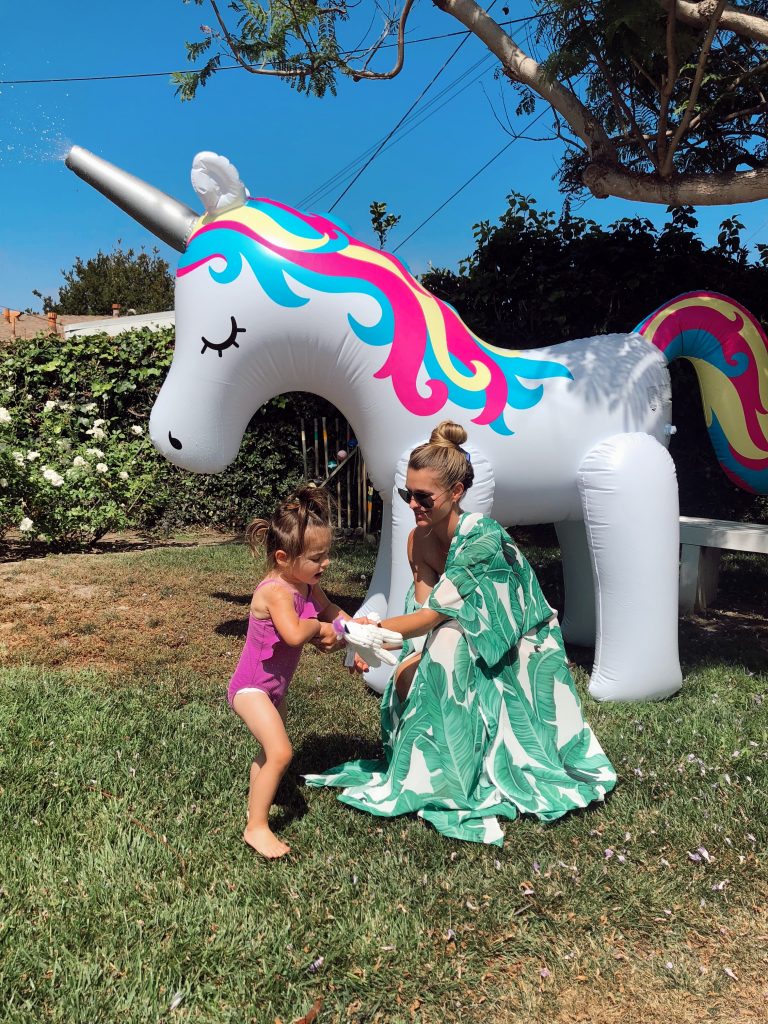 Another photo from last summer. Crosby got this 6 foot tall inflatable unicorn that hooks up to your hose for her 2nd birthday. Such a fun and easy way to entertain your kids on a hot day. If a unicorn isn't up your alley I found some other similar options: rainbow, llama, watermelon, pineapple.
I also think a splash pad would be really fun for them.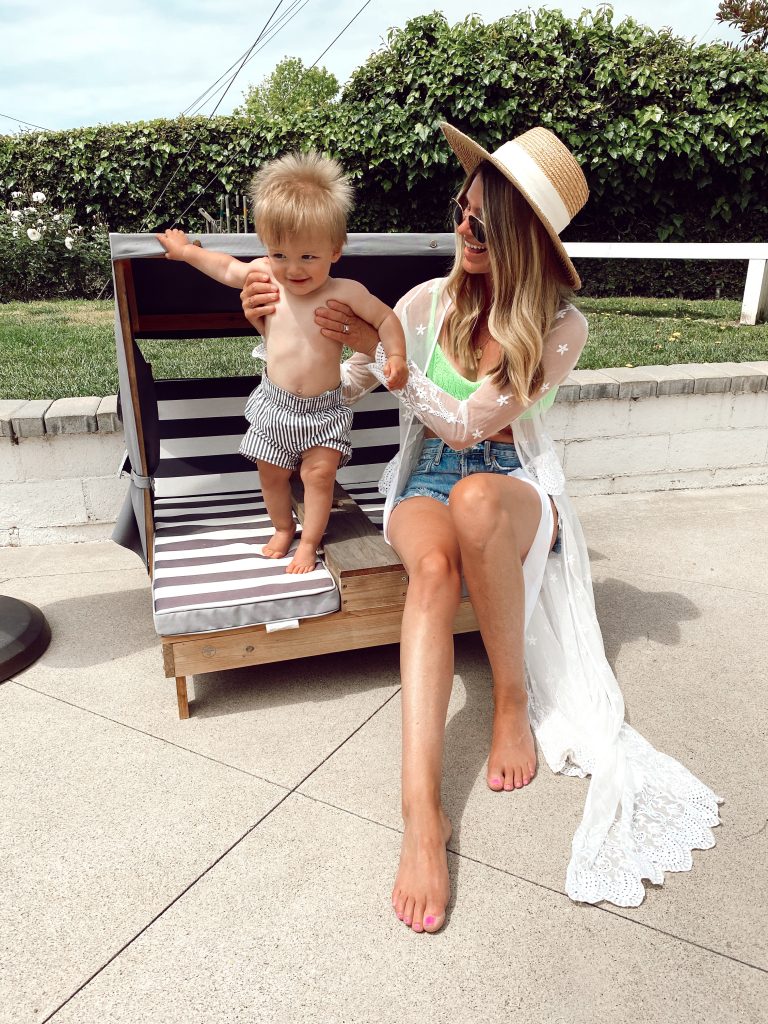 The best way to dry off after all this water play, or just lounge is this double lounger. Both kids and Mackie love it!
Hope you're having a good week – thank you for reading and following!