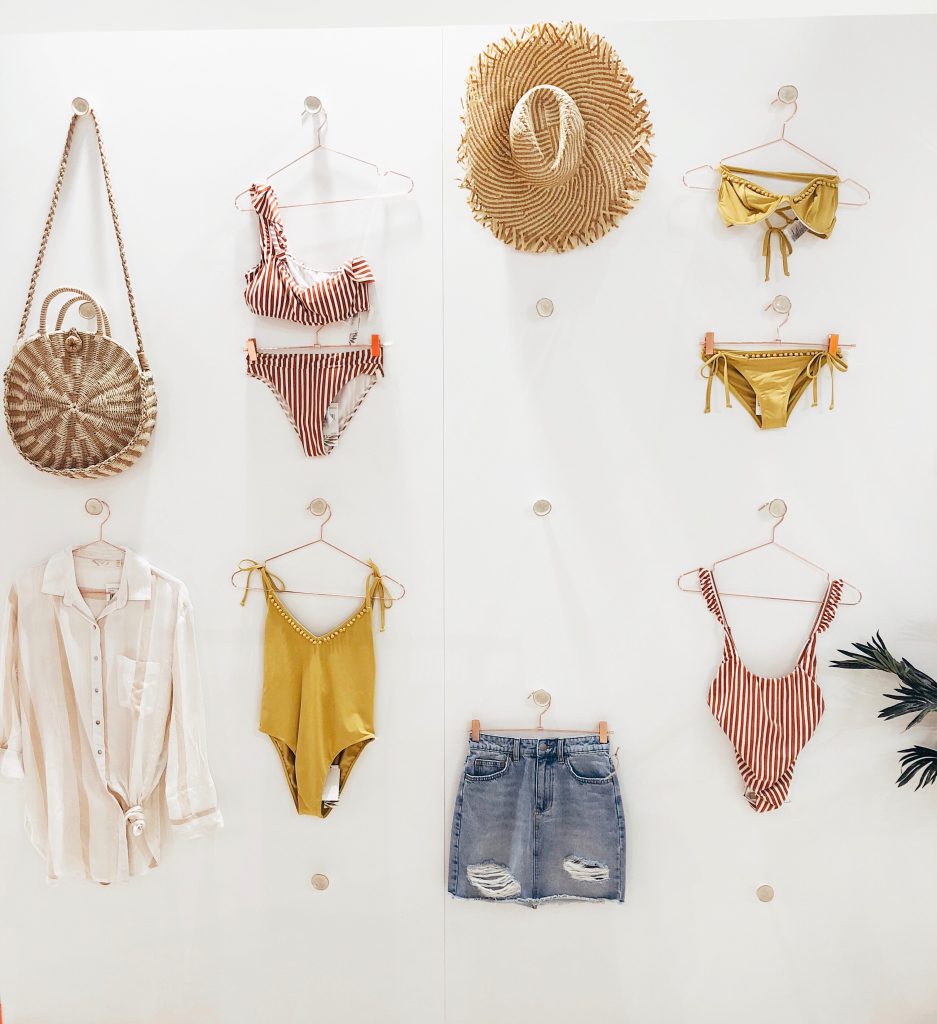 Spring is my favorite season overall and to dress for. There's just something so refreshing about spring clothing… especially after the long winter that we had this year. I'm not currently buying a lot of spring clothing just yet (because 9 months pregnant), but I'm definitely doing a fair amount of browsing and picking up things I know will work now and in a couple months (ie bags, hats and shoes). I wanted to share what's on my spring radar.
from the photo above:
bag, striped bikini top and bottoms, mustard one piece, hat, denim skirt, mustard bikini top and bottoms and striped one piece
Shell jewelry: I've been loving seeing this throw back trend popping up again. I just got this shell choker form amazon and want a bracelet or anklet too. So fun for spring and summer!
Clear tote bags: Another fun trend for spring are clear tote bags like this one. I first spotted it on Shopbop but found an amazing dupe on amazon for a fraction of the cost.
Macrame: Always hot this time of year. I picked up this bag on a recent trip to F21 and have already used it a hand full of times.
Hats: Again, always a favorite during the warmer months. Some new additions to my closet this year are this hat – didn't have anything like it color-wise in my closet and know I'll wear it a ton. It also comes in honey. and this black hat from F21. Both are under $50 and great spring/summer staples that will sell out.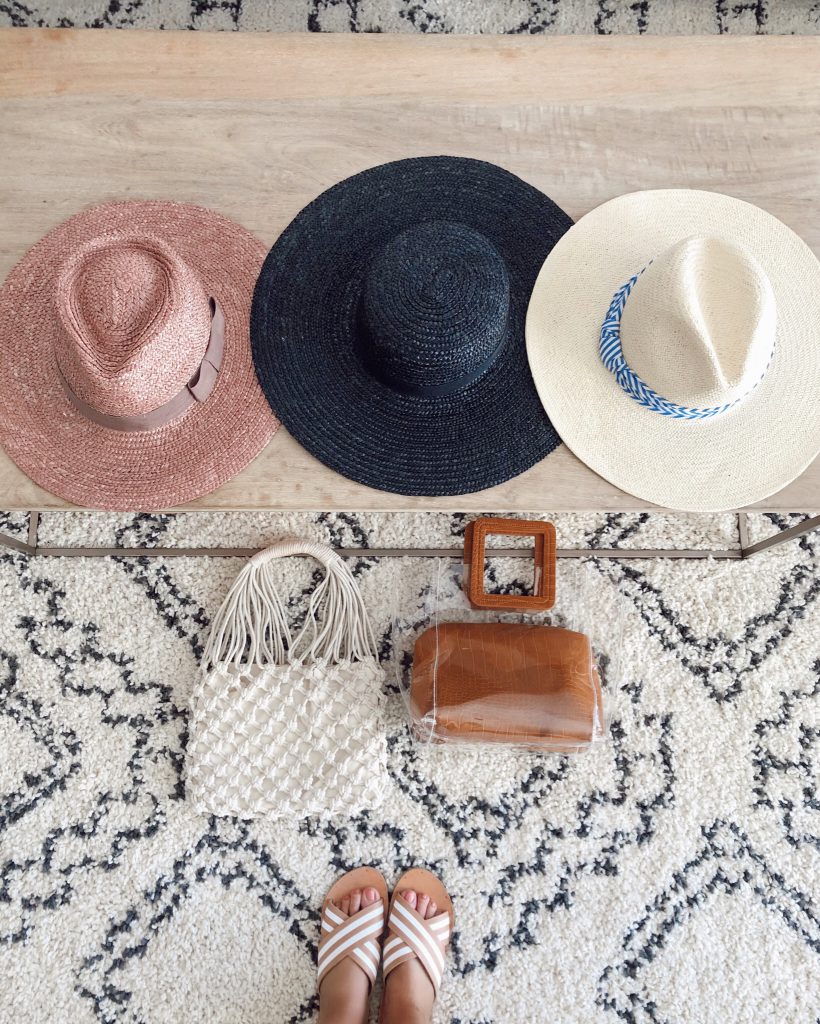 left hat, middle hat, right hat, left bag, right bag, sandals, rug, coffee table
What I'm looking forward to wearing again post baby…
High waisted denim: Both shorts and jeans. These shorts have been on my radar the past couple of years and I'm thinking of finally pulling the trigger on them this year. Of course, I need to wait until after I have the baby and see what size I'm wearing before I order, but I know they'll be a great staple. I'm also dying to get back into my Levi's. I have this pair in 2 sizes so hopefully I'll be able to wear the bigger one first and then transition back into the smaller pair.