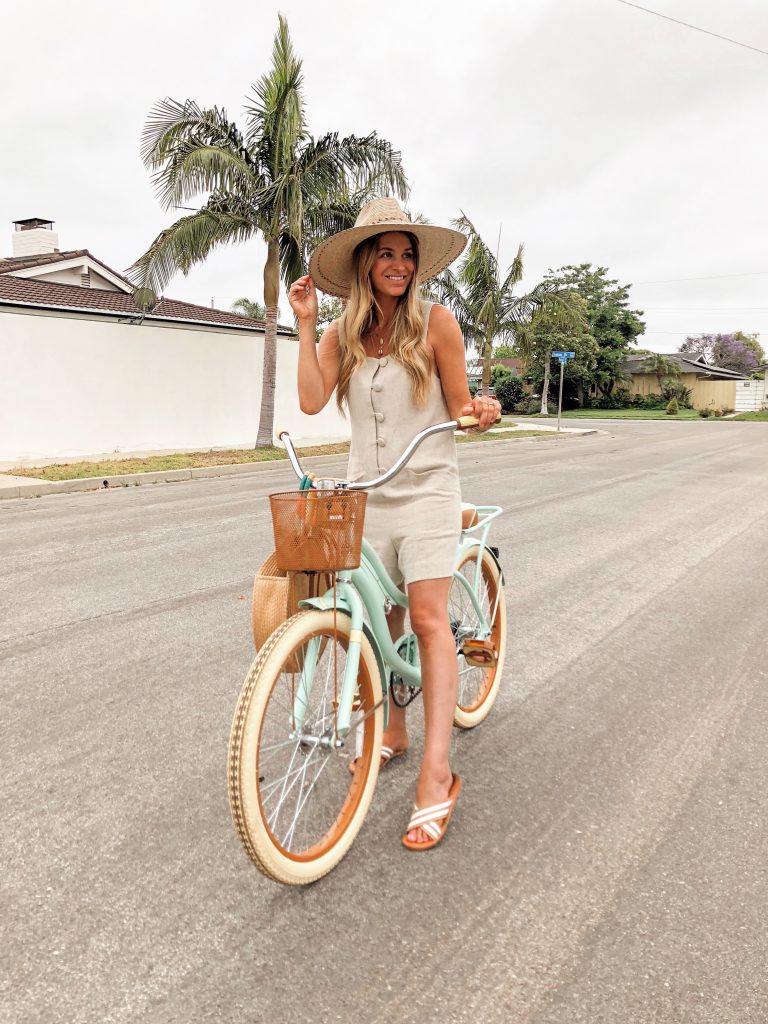 romper, bike, hat, sandals (on sale!), necklace, bag
I love a good romper in the summer. They're so comfortable! I always look for ones that can be dressed up or down to maximize wearing potential. I snagged this one last week and have already worn it a couple times. It checks all the boxes and also comes in black. I especially love that there are buttons down the whole front. It's perfect for nursing and can also be worn more like a playsuit with a top underneath.
It has been really gloomy and chilly here lately and I'm currently waiting for the return of the sun and summer so I can wear more rompers. I have my eye on a few of a similar style… this cute romper/overall hybrid, another button front romper (loving the mustard color), this cute striped romper and this chic white one.