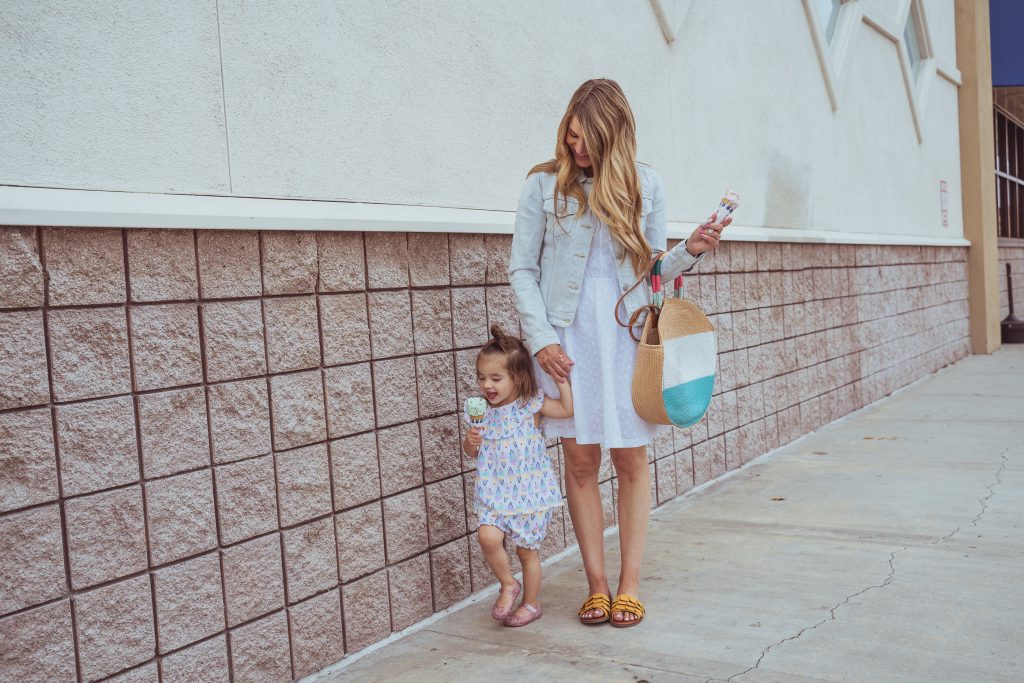 In the summer I always gravitate towards white dresses. They're my favorite thing to wear when it's warm and I love how versatile they are. I got started a little early this year when I found this pretty white eyelet dress from TEXTILE at Walmart.
on me: dress, jacket, bag, sandals
on Crosby: ice cream outfit, sandals
I've been venturing out with the kids a little lately… just quick outings that I know I'll be able to manage alone. One of those was a trip to Walmart. We went in for milk and laundry detergent and left with the cutest summer outfits. It made me feel super nostalgic because when I was in elementary school we lived in a tiny town in Arizona that didn't have a lot of shopping options. In that era of pre-online shopping I always found a lot of cute outfits at Walmart.
Walmart has so many cute things right now… all on trend and at the best prices. I found the best accessories to wear with my little white dress. I love the fun colors in this straw circle tote and think it looks much more expensive than $16. I also loved these comfy mustard slides. I snagged this Levi's trucker jacket online and am obsessed. The best light wash and fit and it even has the cutest subtle floral embroidery on the sleeves. I've already worn it a few times since it came in the mail.
Crosby picked out the pink jellys to coordinate with her adorable ice cream outfit. Once she put it on she started asking for an ice cream cone, and well, you can see how easy it was for me to give in. 🙂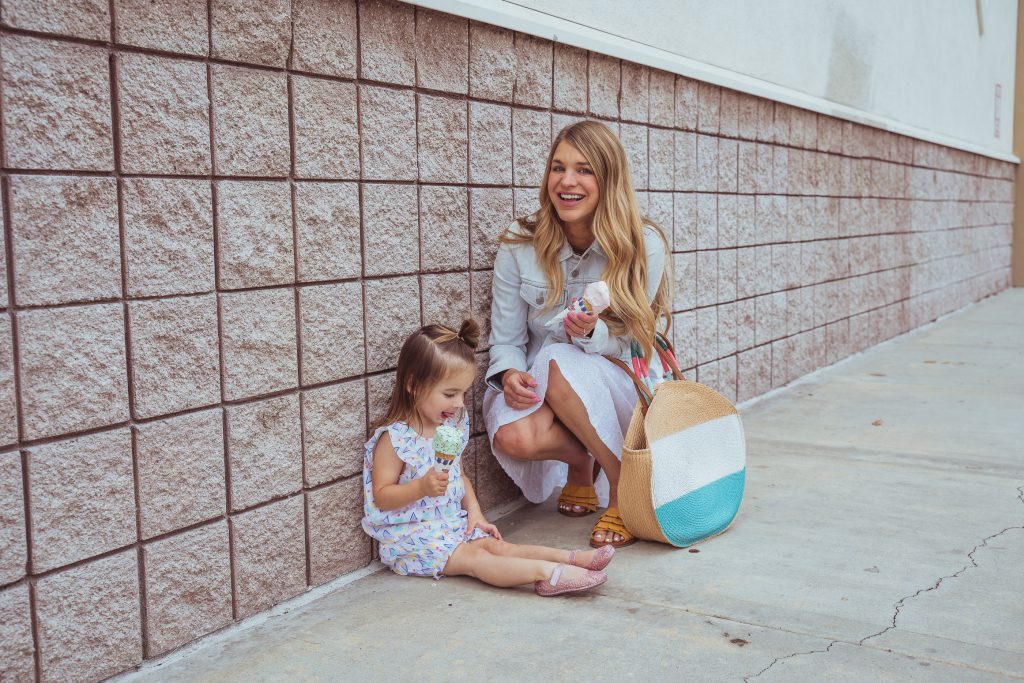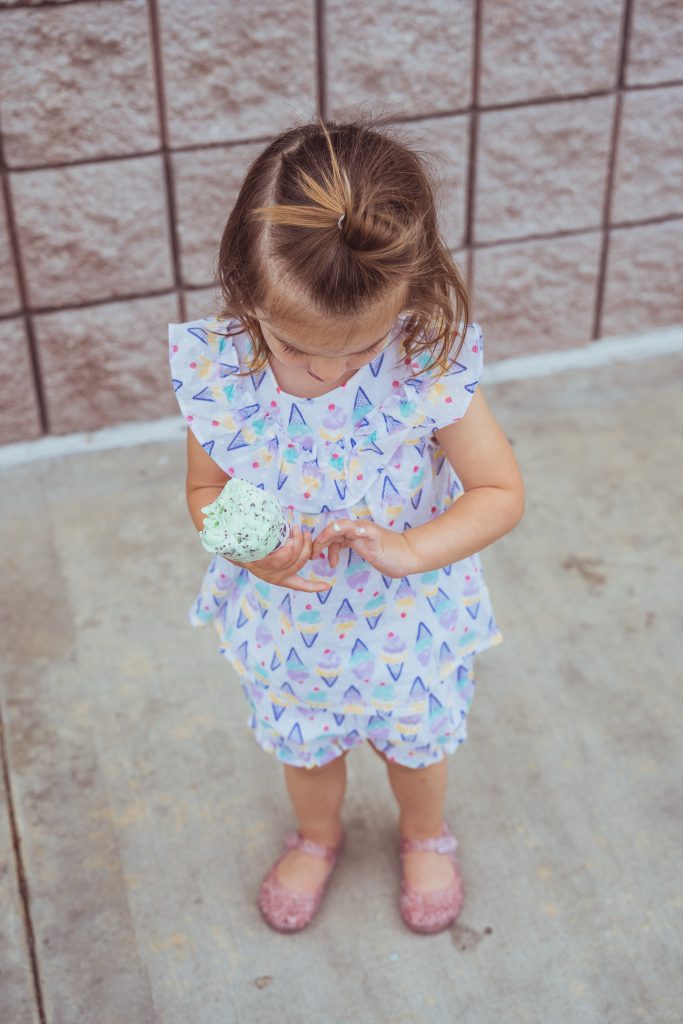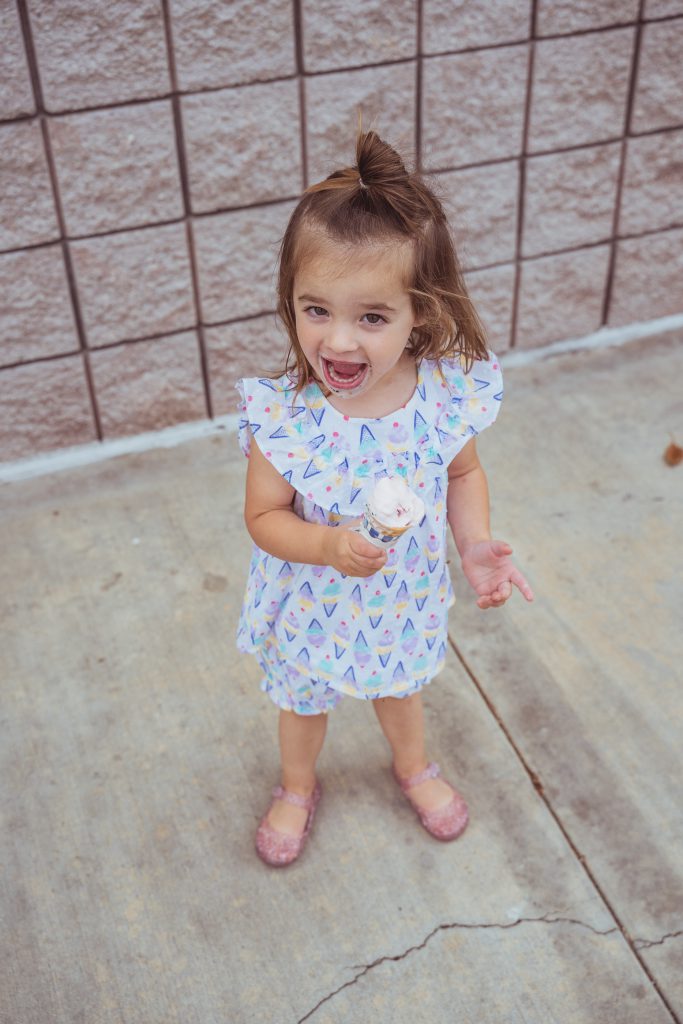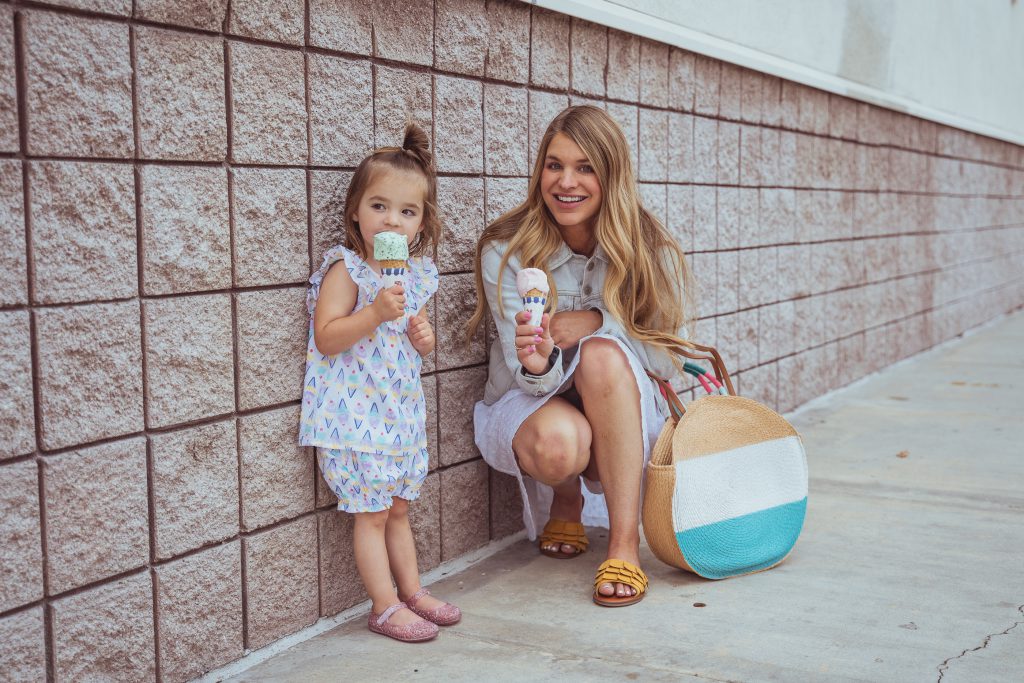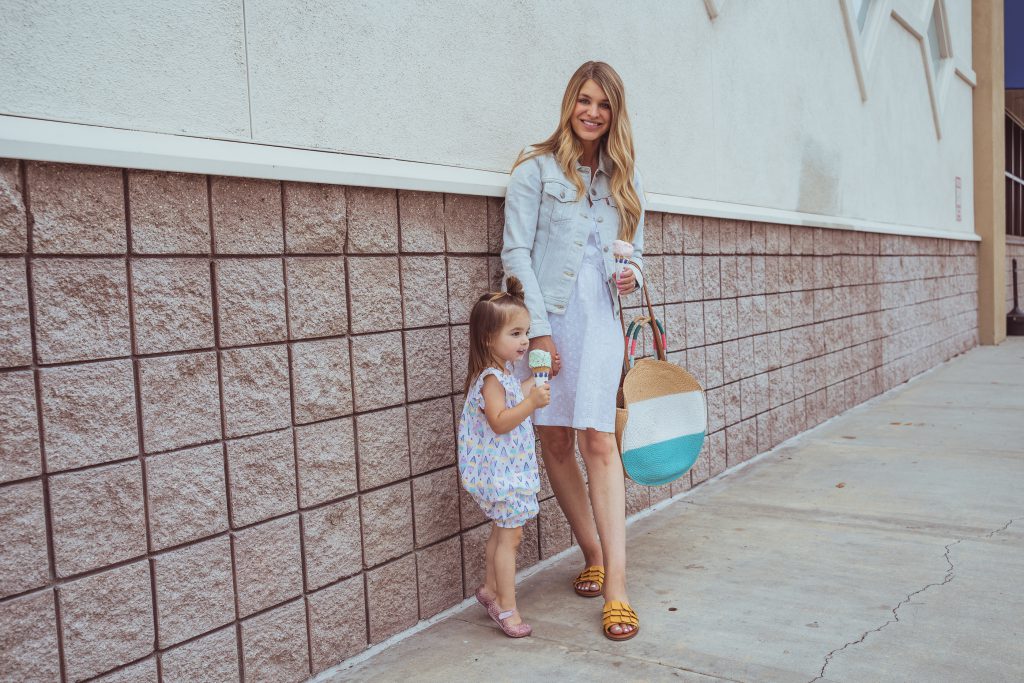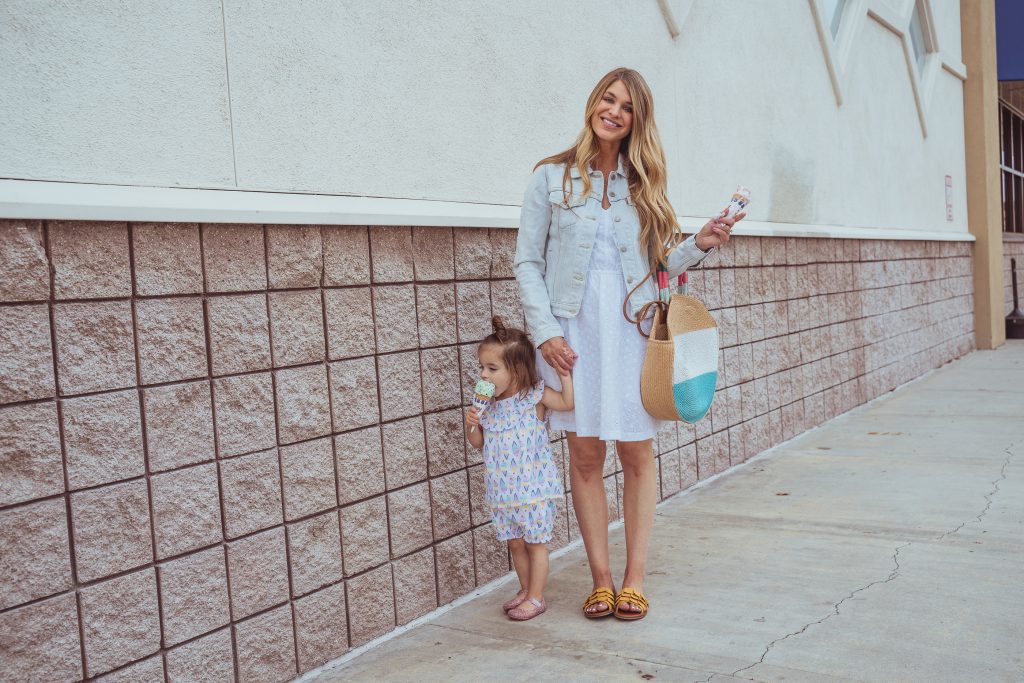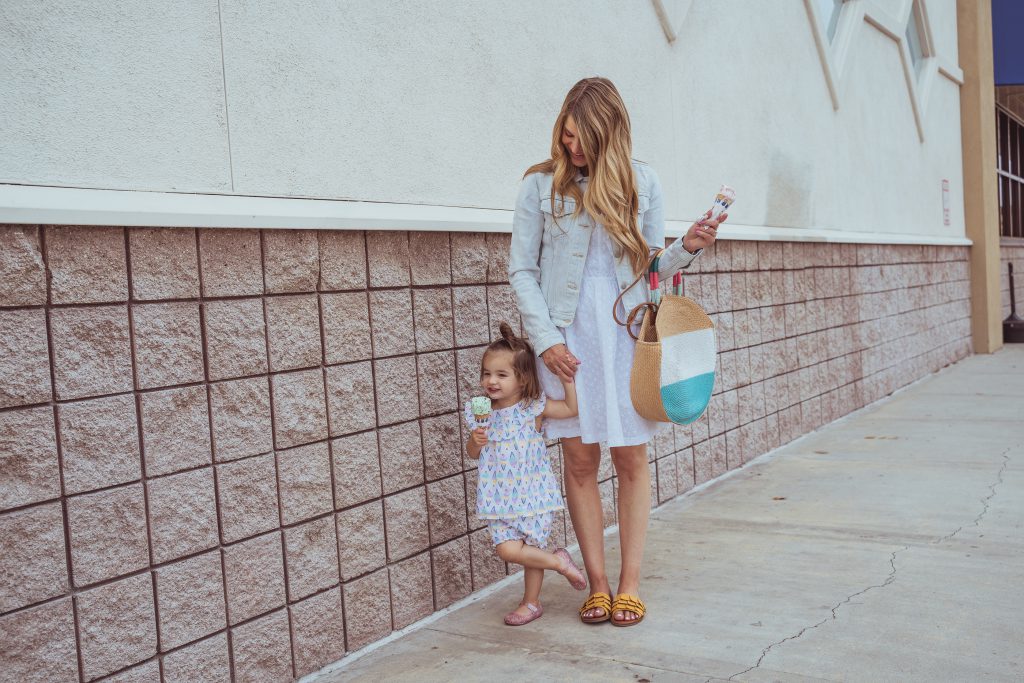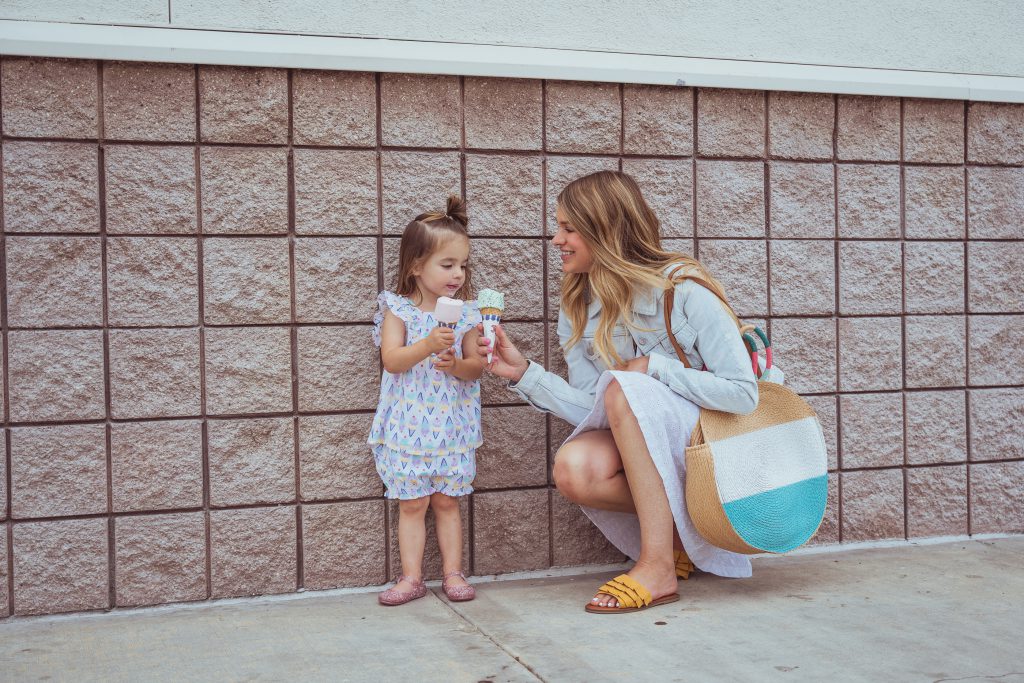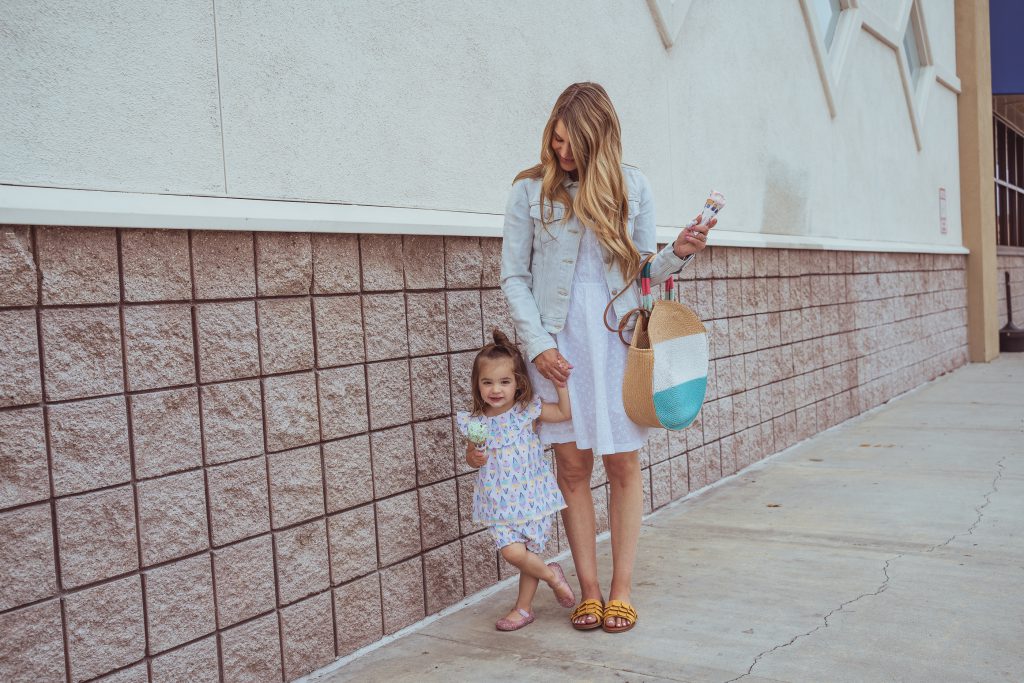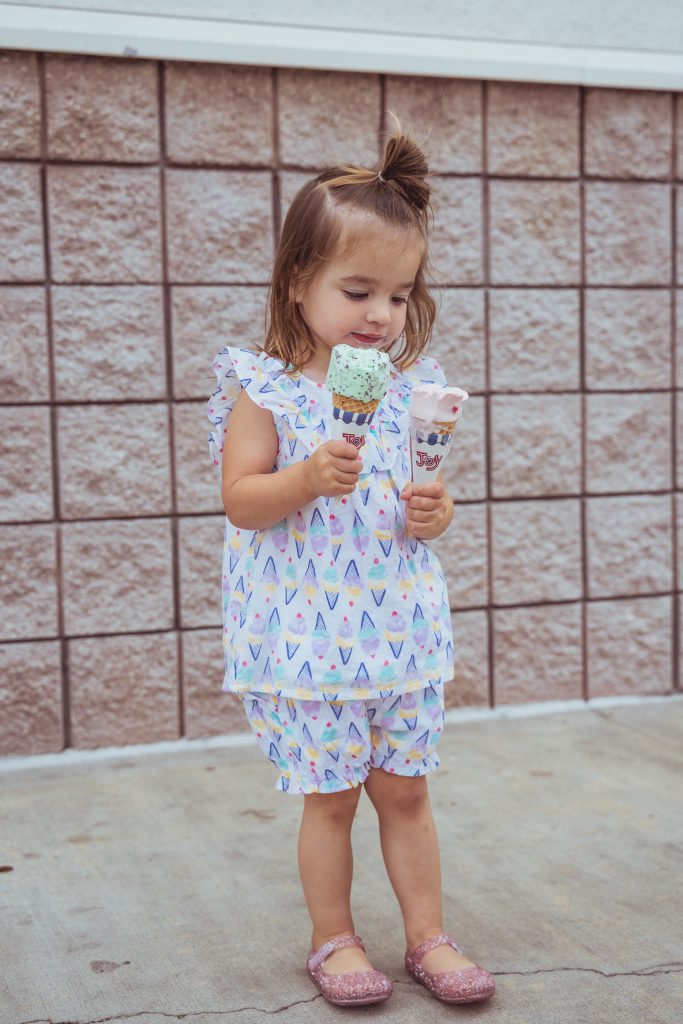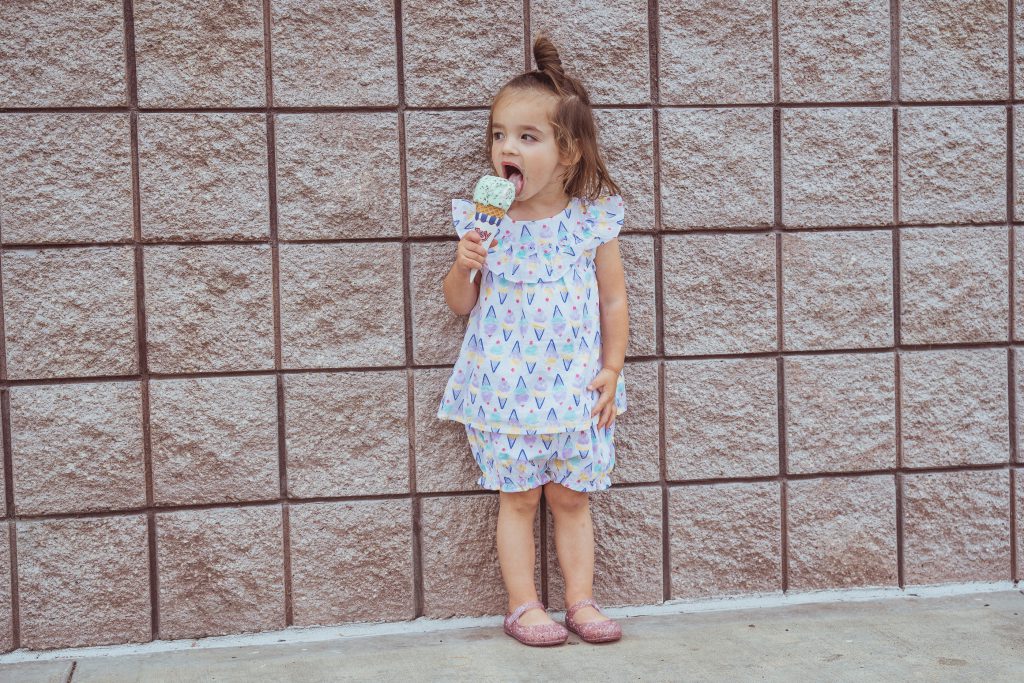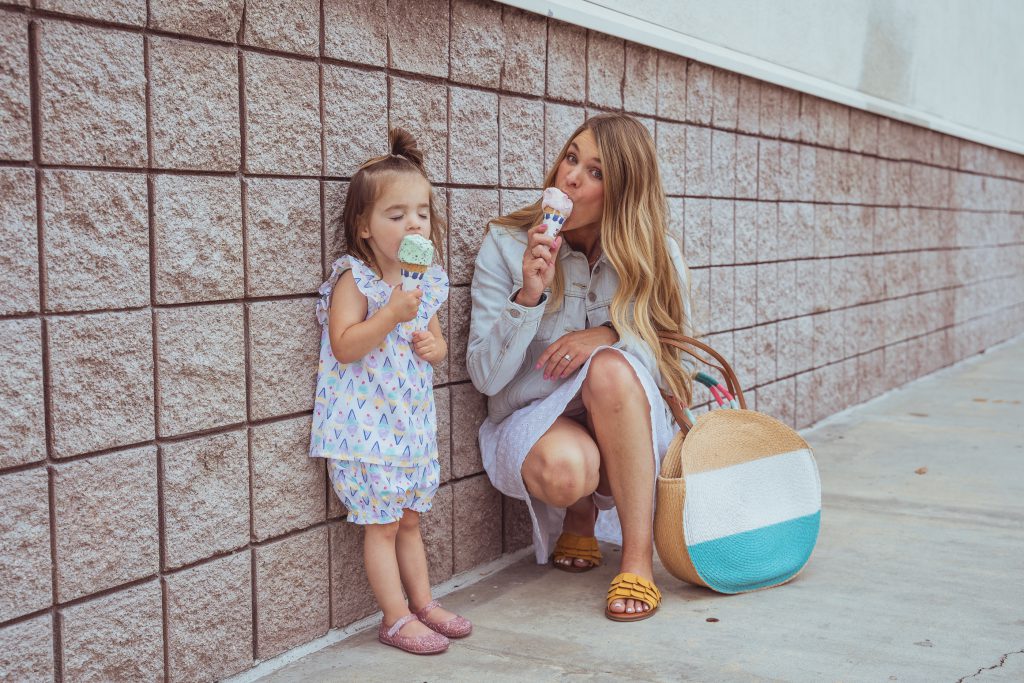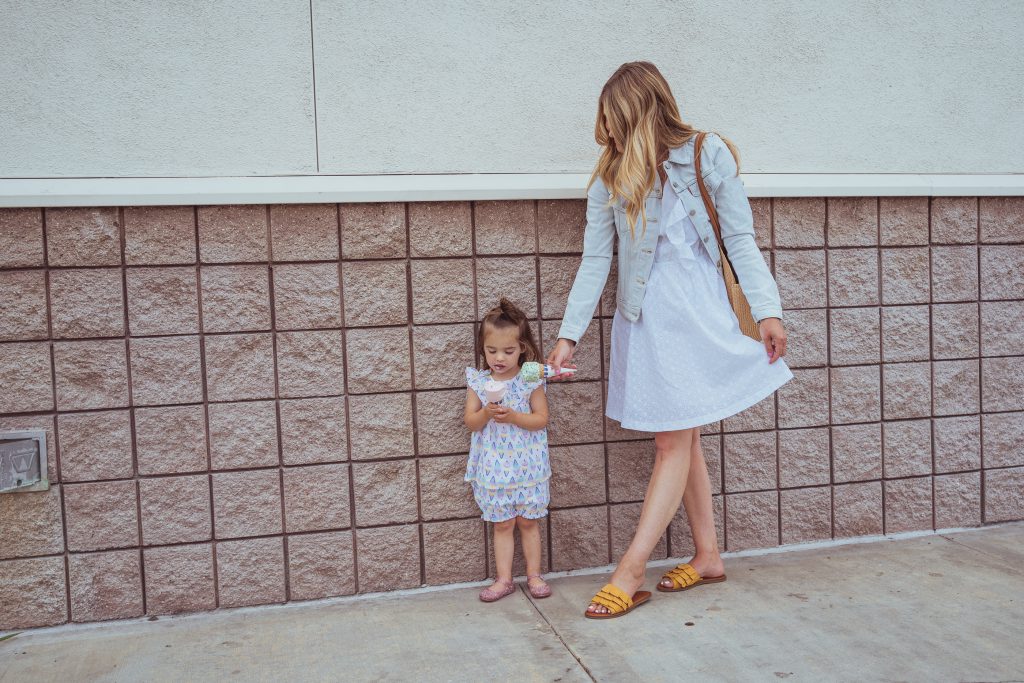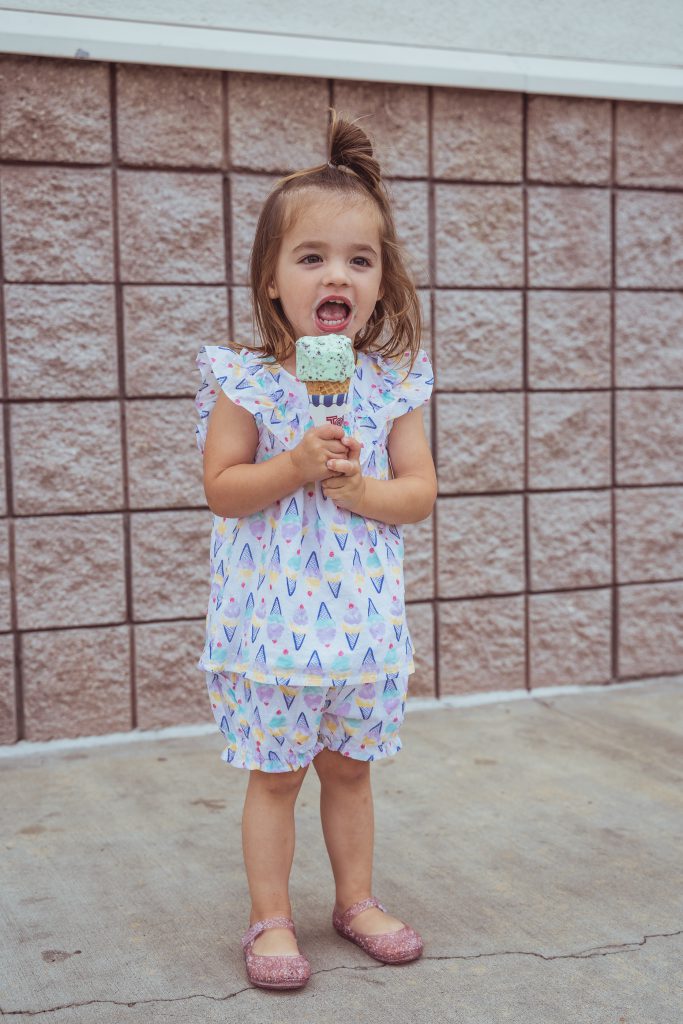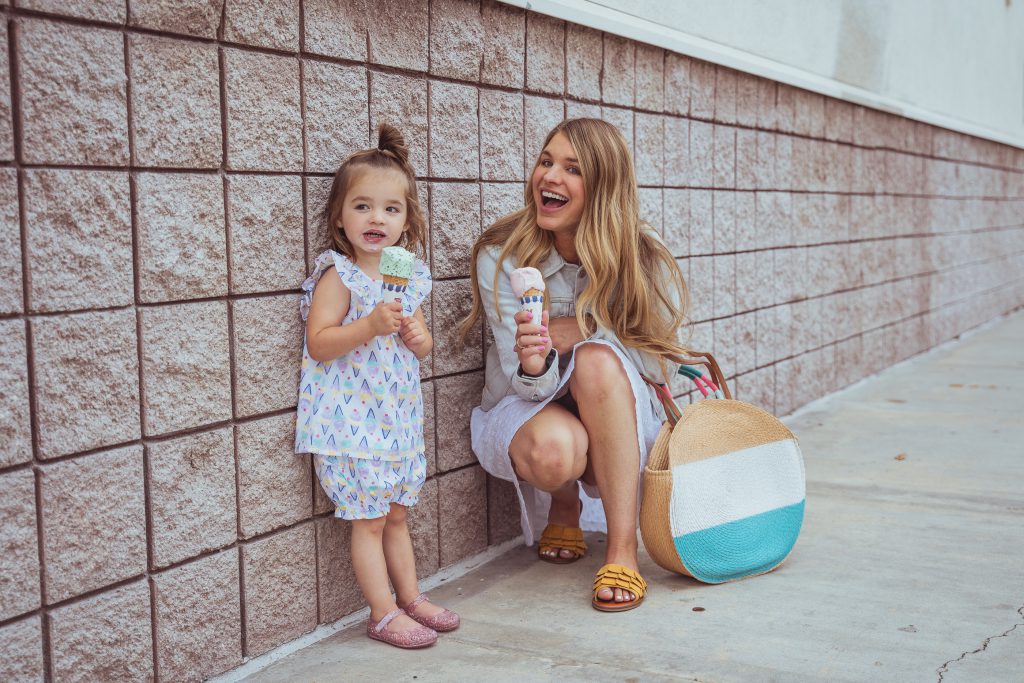 on me: dress, jacket, bag, sandals
on Crosby: ice cream outfit, sandals
Thank you to Walmart for sponsoring this post. All opinions are my own & I selected and purchased all items myself.