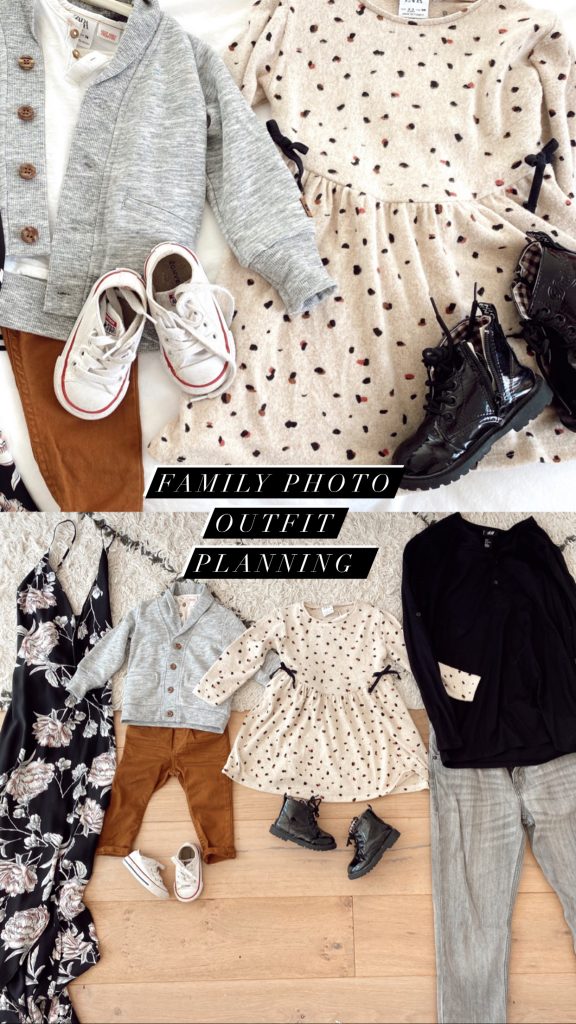 We're taking family photos next week and I'm so excited. We haven't taken photos of the four of us with a photographer in over a year and it's crazy how much bigger the kids are now. Wilder looks like a completely different baby. It might be the former stylist in me, but I enjoy picking out our family outfits for the photos. I wanted to share some styling tips if you're taking family photos soon.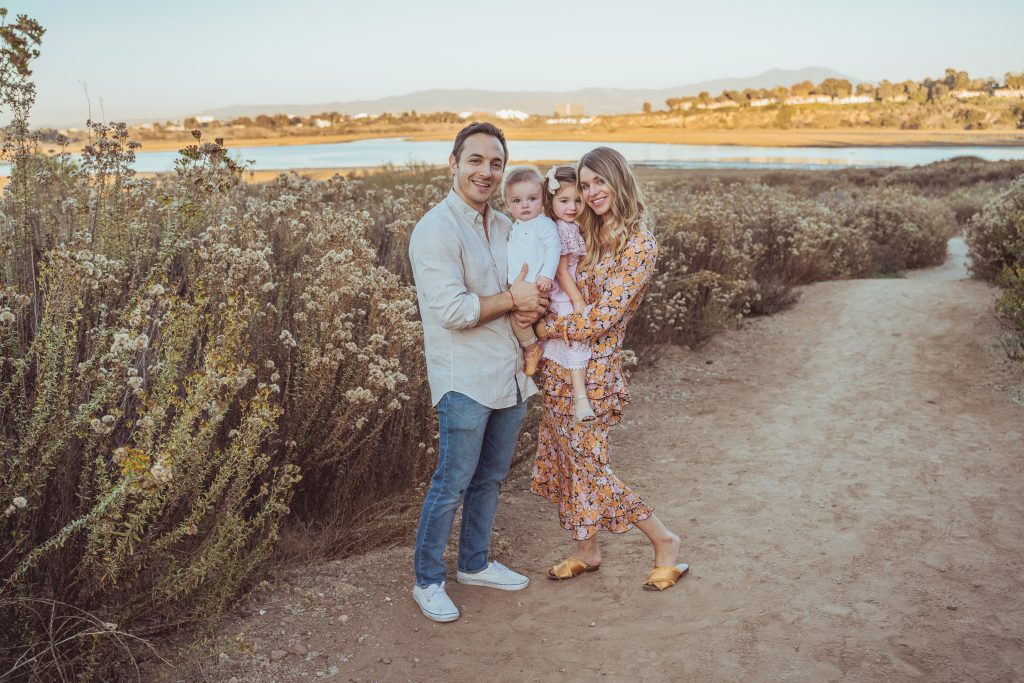 I usually start by going through our closets and pulling possible choices we own in the colors I want us to wear. Since we're taking them this time of year I'm leaning into fall neutrals – beige, brown, gray, black, cream, etc. I pulled a few dresses from my closet to try on and decided on this black wrap maxi dress from Yumi Kim. It's at least four years old so I don't have a link but I found some similar Yumi Kim dresses: here and here, and a couple dress I think are gorgeous and would be so pretty in photos: here and here.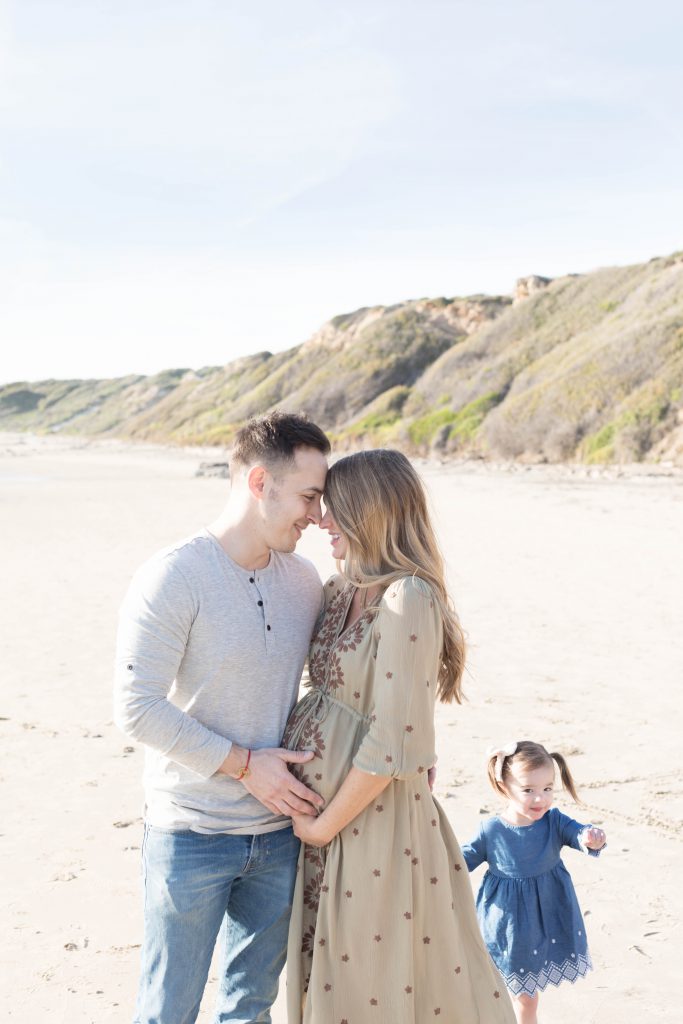 I knew Jeff would have something that would work so I didn't bother to go through his closet until I had the kids looks nailed down. The kids have grown so much since last year and needed new things. I first went to Zara because I love their baby boy basics but struck out on sizing for Wilder. Note, size down at least two sizes when shopping for babies there. Luckily I found Crosby's dress there. Next I headed to H&M and found these skinny jeans and cardigan for him. I sized down to 6-9 months in the pants and 9-12 months in the cardi. He's 18 months old and typically wears a 12 month size elsewhere, just to give you an idea on sizing.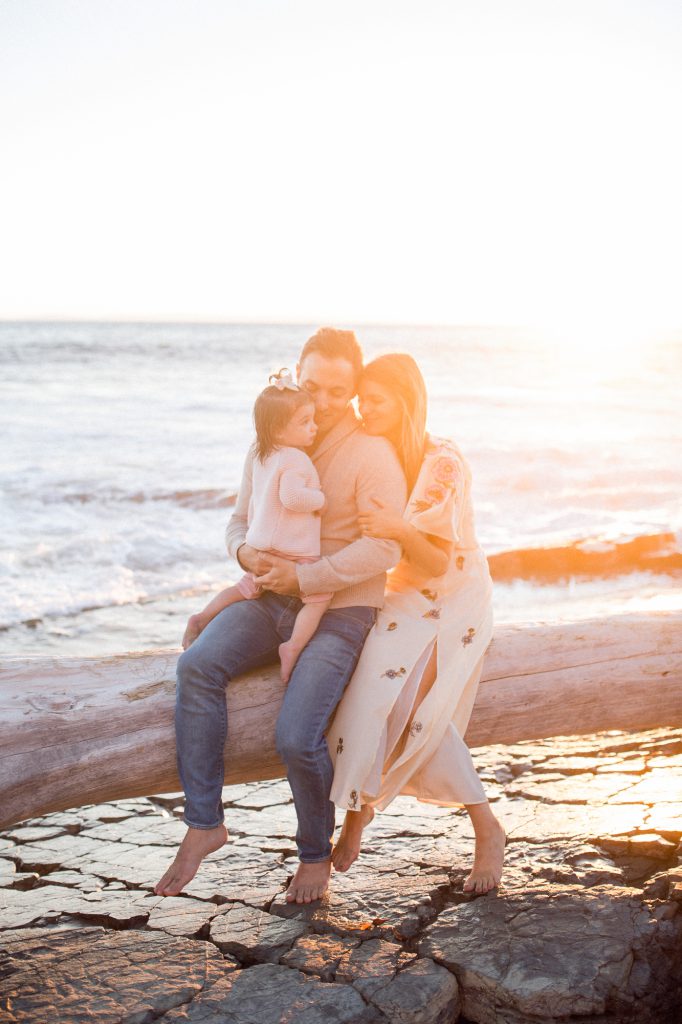 Next I lay out our looks to see if the colors/patterns (if there are any) compliment each other and then I work on Jeff. To be honest, his look is usually more of a filler. I knew he'd either wear a henley or button down and gray pants or jeans. He usually wears a one of these henley's, J. Crew pants, Levis, or a button down.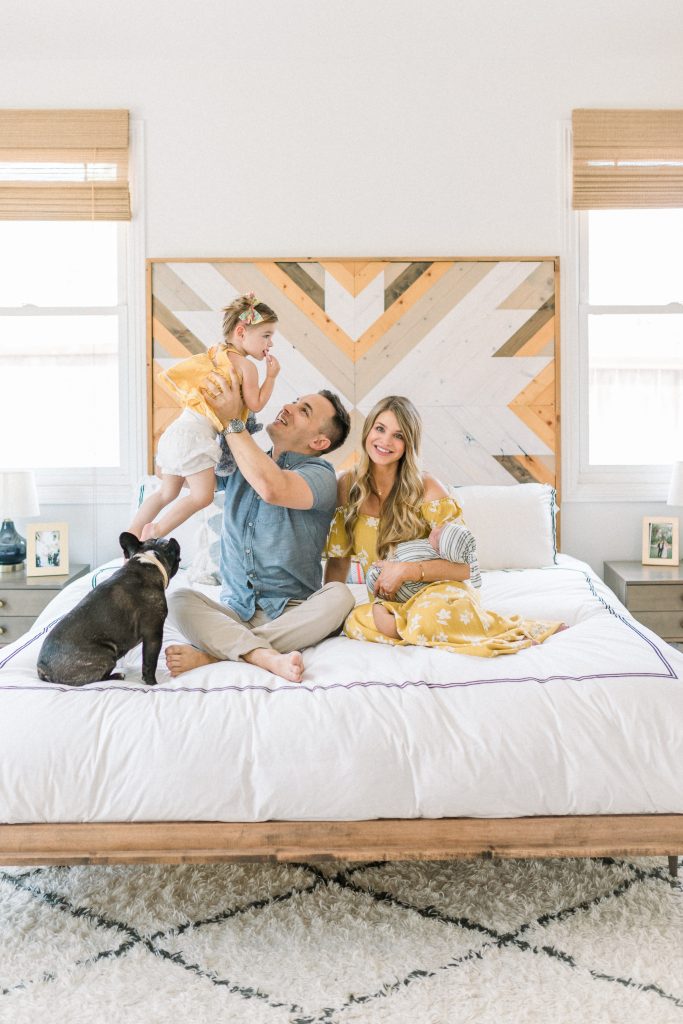 To summarize:
Think about what colors you want
Go through closets first and pull and possible options
Shop for other pieces you need
Lay them out together and photograph to make sure they go together and there are no clashing colors or competing patterns
Now that the outfits are set, we tackle the hardest part… actually taking the photos with two toddlers + a husband who will probably want nothing to do with it. It's really the most wonderful time of the year!