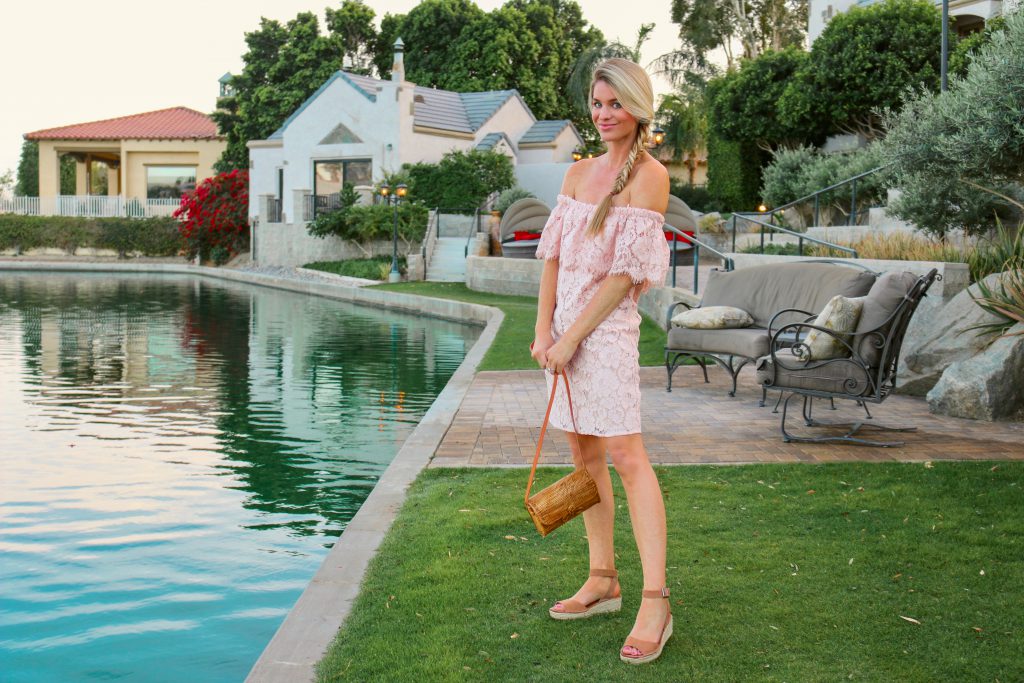 I love nothing more than a trip to the desert so when Jeff had a work conference come up, Crosby and I jumped at the chance to tag along and check out a new (to us) boutique hotel.
We found ourselves at the Chateau Lake La Quinta straight from a weekend in Big Bear… aka the perfect place to defrost. We'd been to La Quinta before but never stayed at this resort and it was so peaceful and relaxing and the weather was perfect. I spent the whole two days trying to convince Jeff to extend our stay.
The resort itself is very picturesque and intimate and nestled on this cute little lake in a residential area of La Quinta. We were lucky enough to stay in one of the lakeside bungalows, which was heavenly. Crosby had fun running around on the grass and watching the ducks swim in the lake.
There's a restaurant and bar on the grounds and we ate most meals there. Crosby and I spent some time alone while Jeff was working and ordered room service from the restaurant once or twice. I loved their avocado toast for breakfast (surprise, surprise), sandwiches and caeser salad… yum. Their happy hour looked really good but sadly we missed it both nights.
They have these cute covered lounge chairs that face out to the lake. Hopefully we'll go back and be able to enjoy some pool time sometime soon!
dress c/o, bag, similar wedges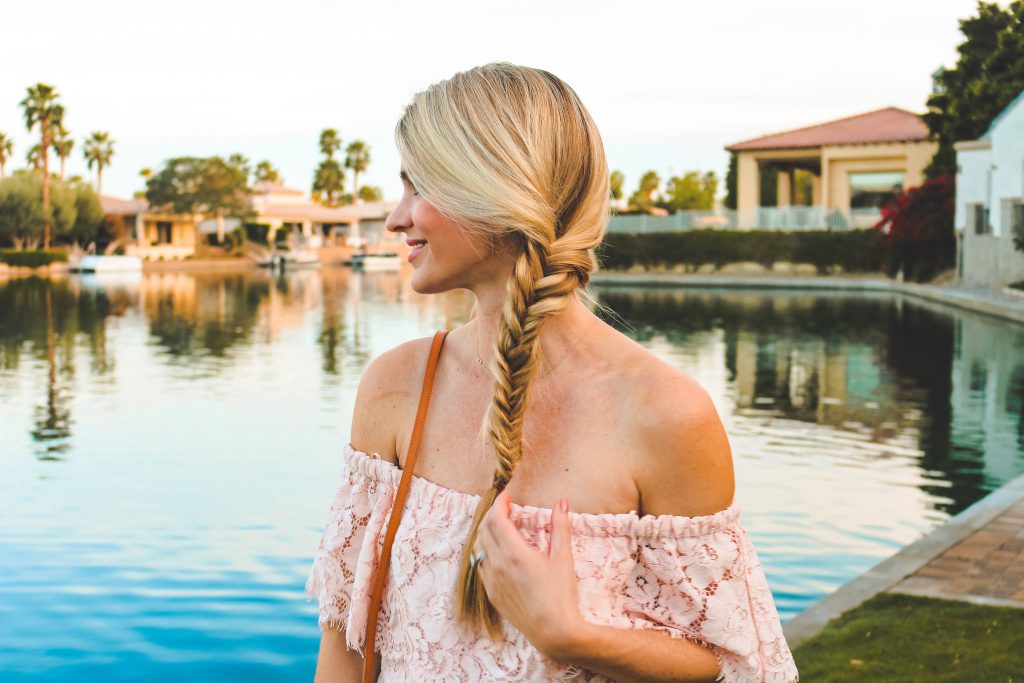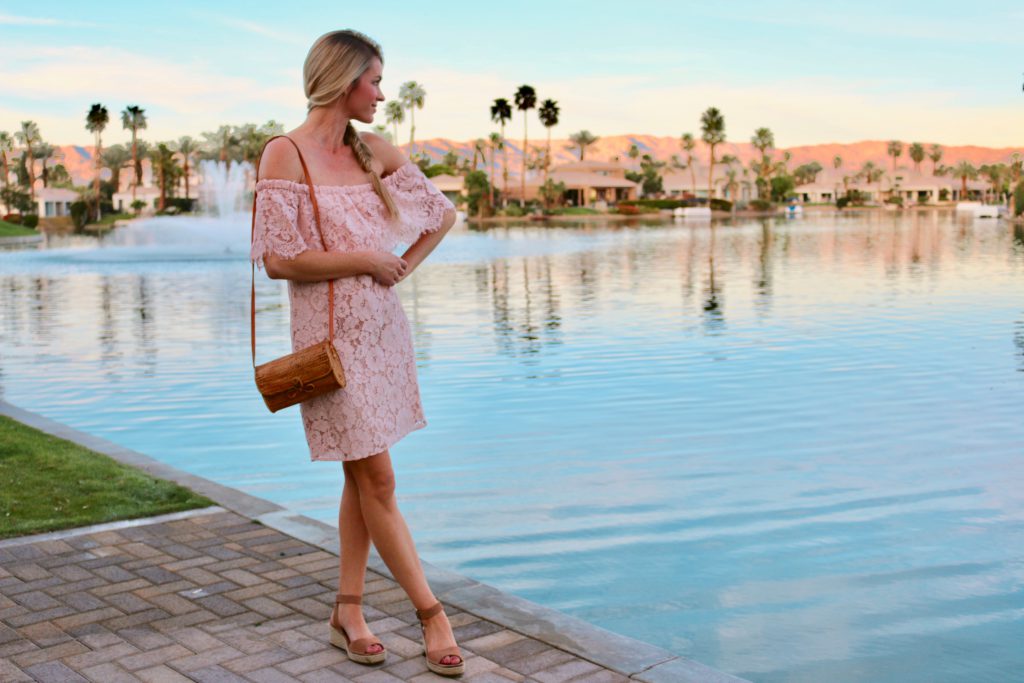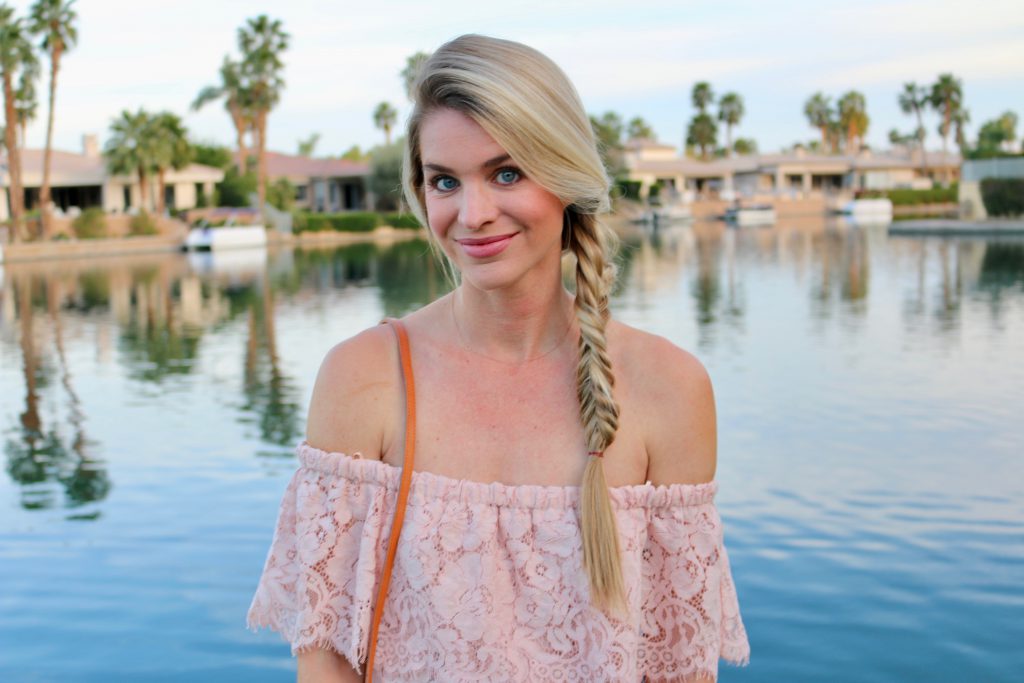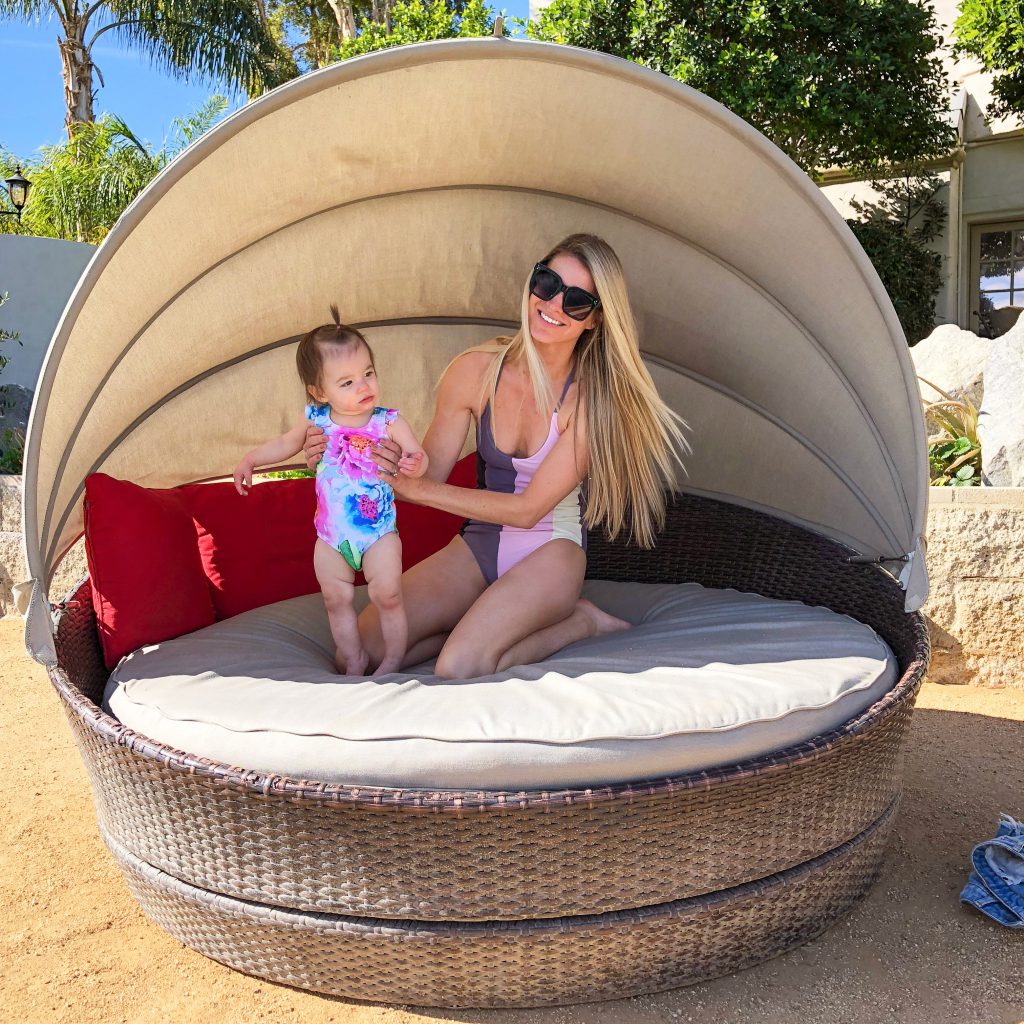 my suit c/o, sunglasses
Crosby's suit c/o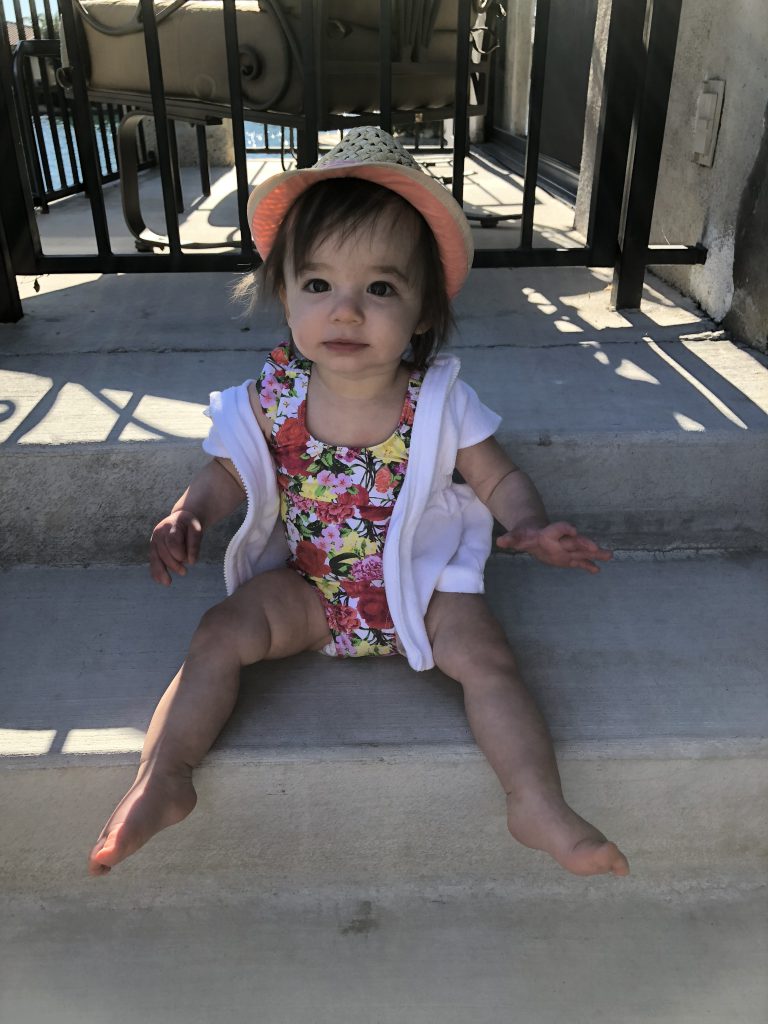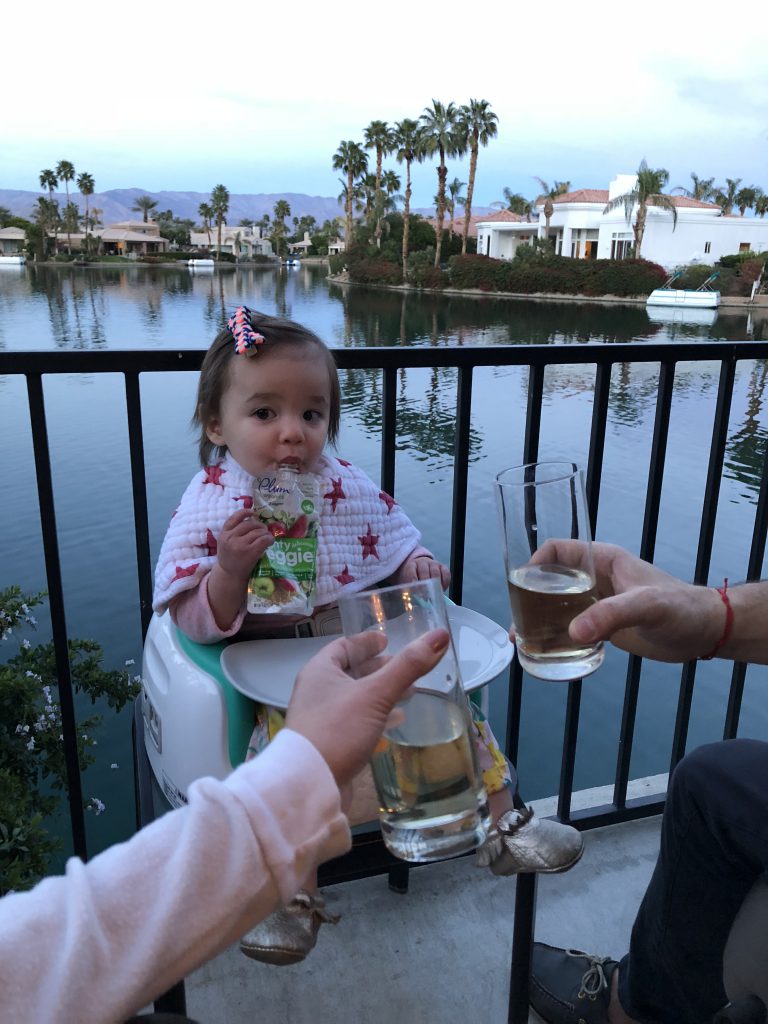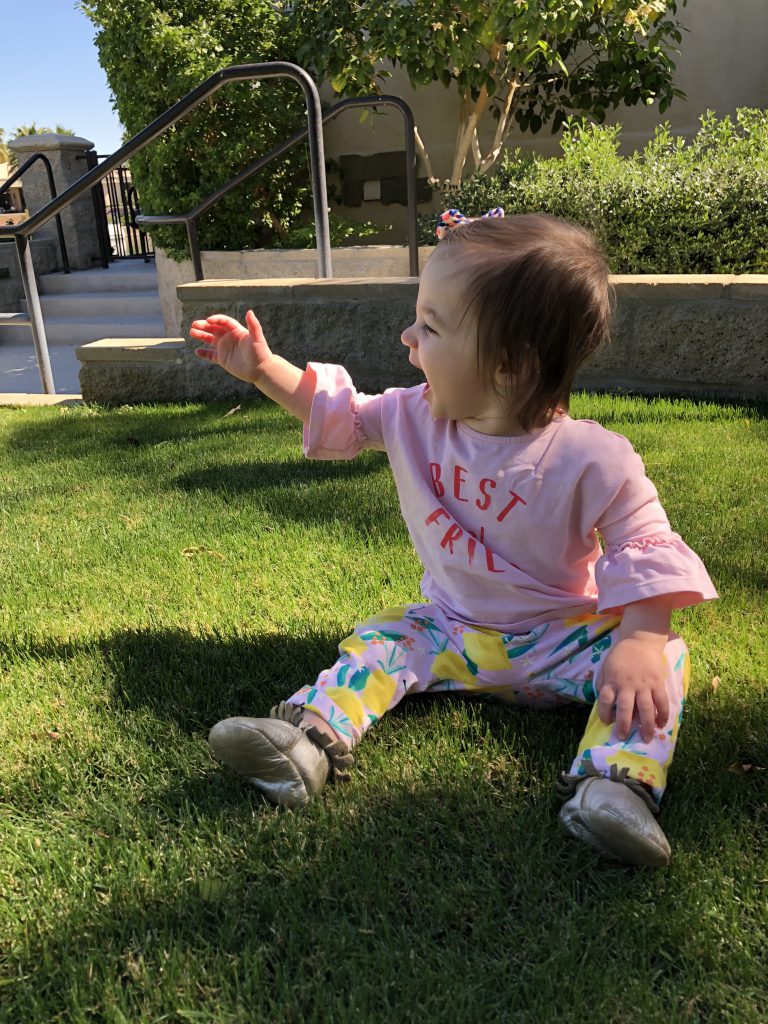 Hope you have a great Monday – thanks for reading!