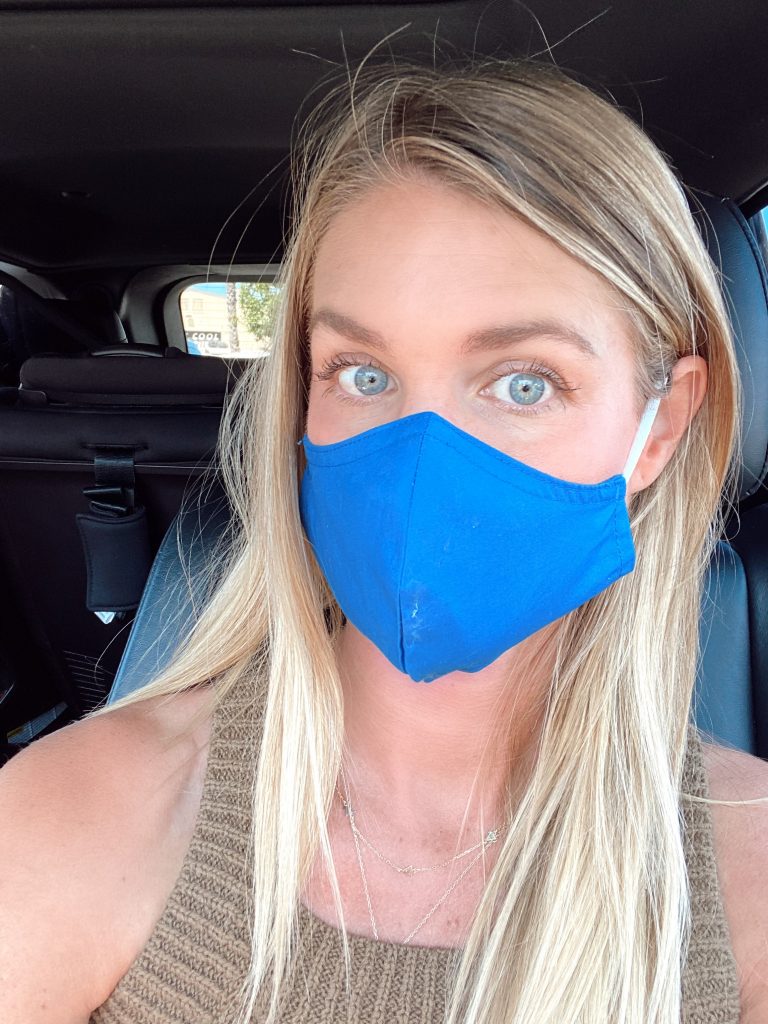 At the start of 2020 who knew a face mask would be the hottest accessory of the year?! It still seems crazy, but here we are. Over the past few months I've gotten used to making sure I have a mask with me if I leave the house. I keep at least one in my glovebox in my car and another in my purse. Between that and washing them after each use, I've tried to stock up on as many as possible. Luckily my mom's been making them to give to friends and family, so I have several she's made. But since they're not going anywhere for the foreseeable feature, I wanted to share the cutest and most fashionable masks I've seen online.
Beach Riot has 3 really cute prints; spotted, palm and tie dye. I ordered the palm print! Bonus, they match some of the bikinis and workout sets.
I'm all about animal prints and have a few different leopard print masks, but this snake print one caught my eye. It has neutral colors and would go with just about anything.
Speaking of neutral colors, I love this one. It's called golden zebra and I think it's so pretty!
I love this blush leopard print one and this classic leopard print one… you can never go wrong with leopard!
I'm thinking this bold floral print one will be great for fall. I love the big orange blooms!
Target has several that are priced really well and are comfortable too. They have them in kid's sizes too.
Madewell has 3-packs for $20 in really cute prints – the black and white gingham is my favorite.
I love this one to remind everyone of what's under the mask. 🙂
If you're looking for something fancier or more elevated, this gold one should do the trick. It also comes in silver.
I really love this blue zebra print for summer and they come in a 2 pack so you can have a spare.
Here's a great 3-pack of black and white neutral prints.
Thank you so much for reading and following, don't forget to wear your mask!