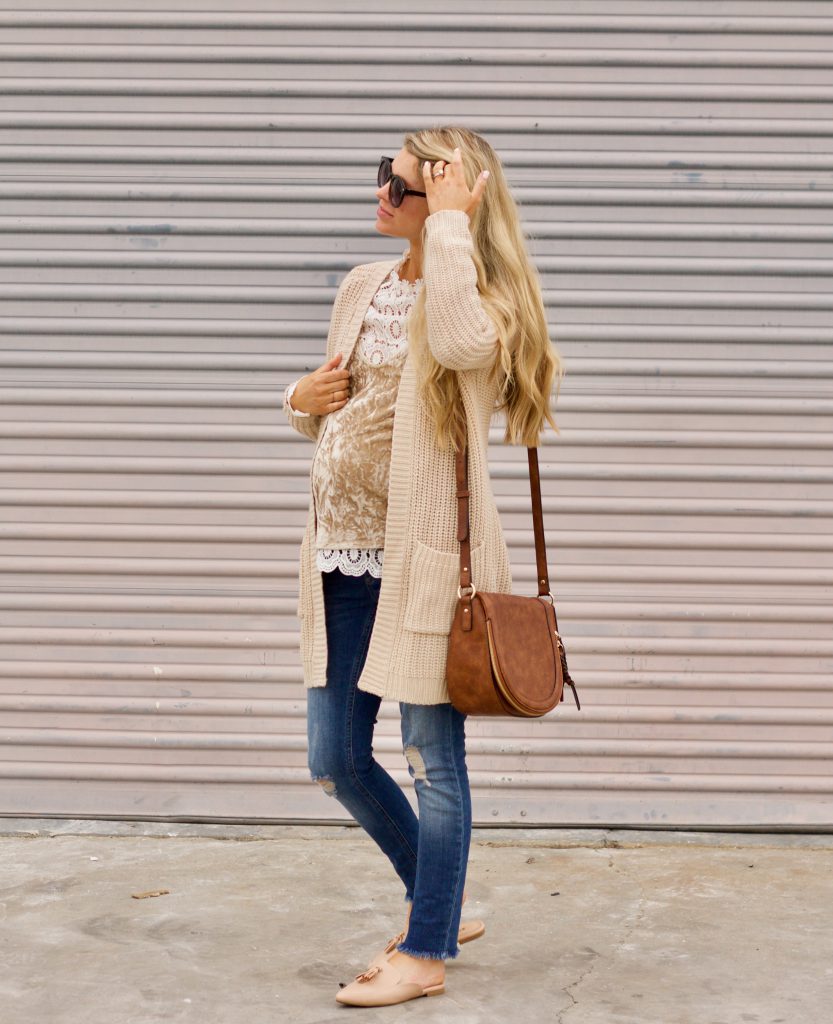 I've had this velvet cami sitting in my closet for way too long without wearing it so the other morning I decided to get creative and layer it over this lace top. I love the way their textures play off each other! I added my favorite cozy cardigan for warmth and called it a day.
Let's chat about maternity jeans…
I got my first pair at the end of my second trimester and was fine with those and regular jeans (not high-waisted) for a long time. That first pair had a band to go over the bump, which a lot of my friends told me they preferred. It wasn't until I got this pair that sits under the bump that I was happy. With my OTB pair I was constantly pulling them up because the band would stretch throughout the day and now I don't have to worry about it with these. They're so comfortable feel more like I'm wearing regular jeans – without the zipper, snap, etc. For me under the bump is the way to go, just wish I knew that months ago!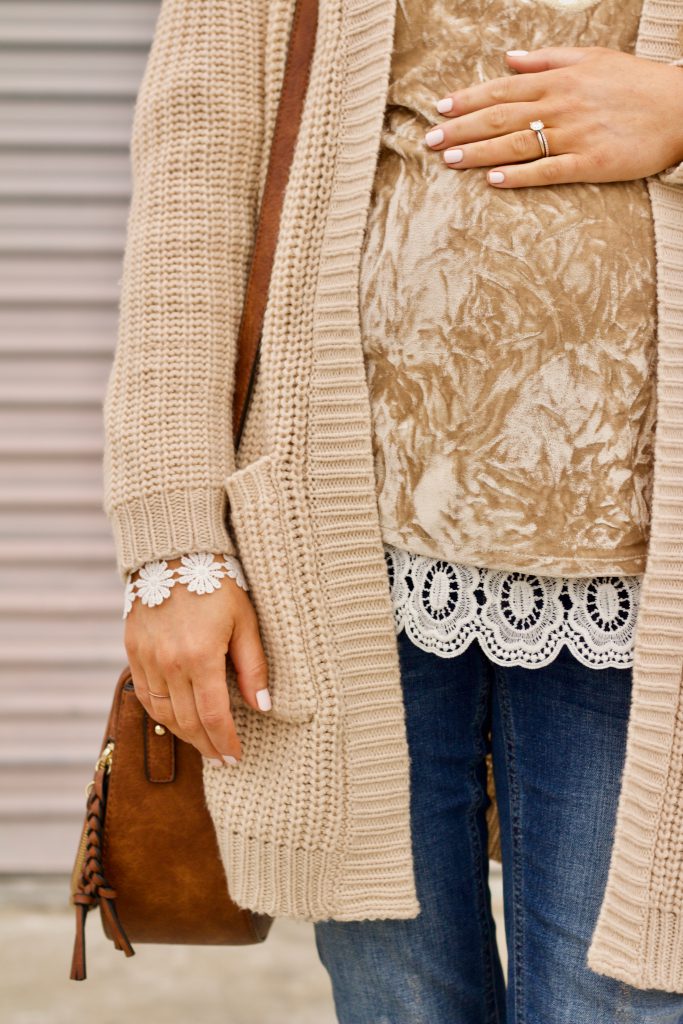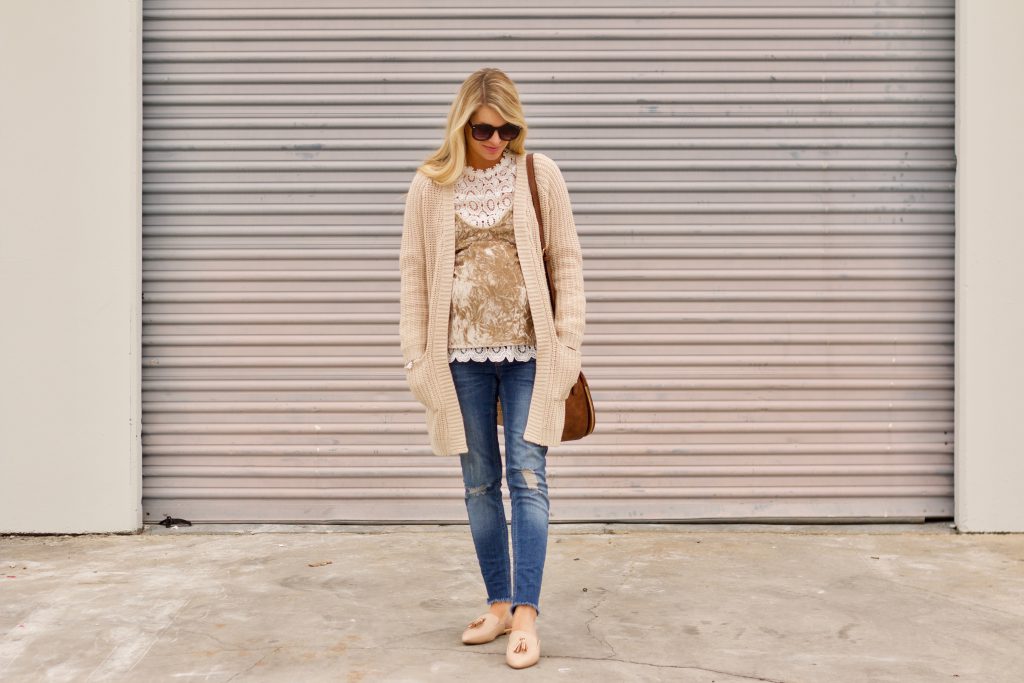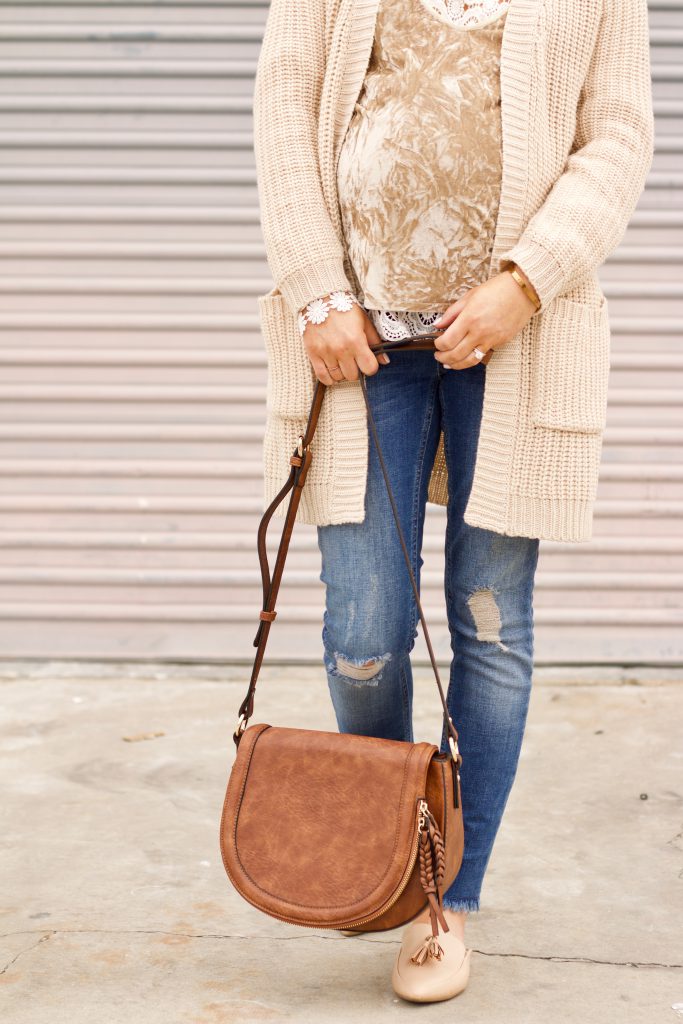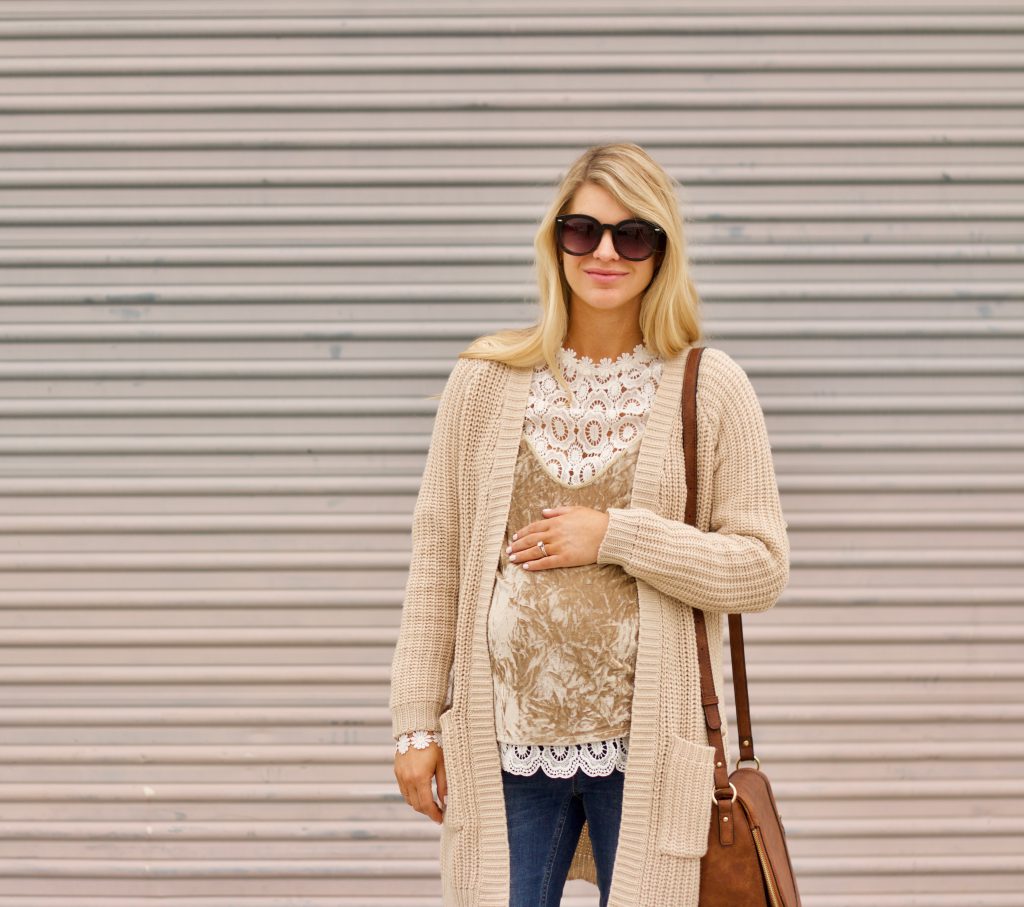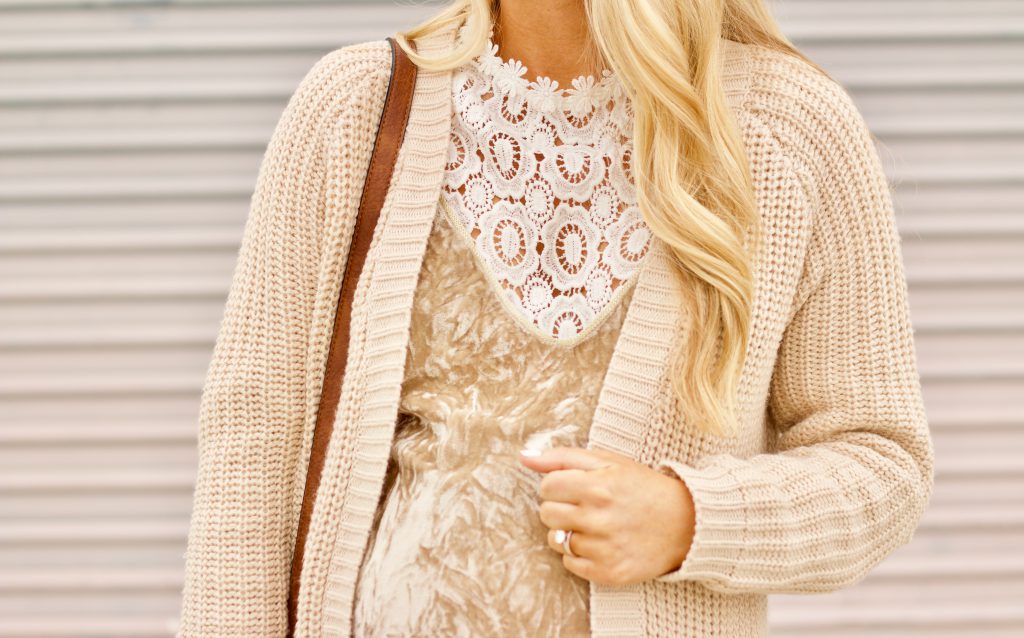 sunglasses, cardigan, lace top c/o, velvet cami c/o, jeans c/o, bag, shoes
– shop the look –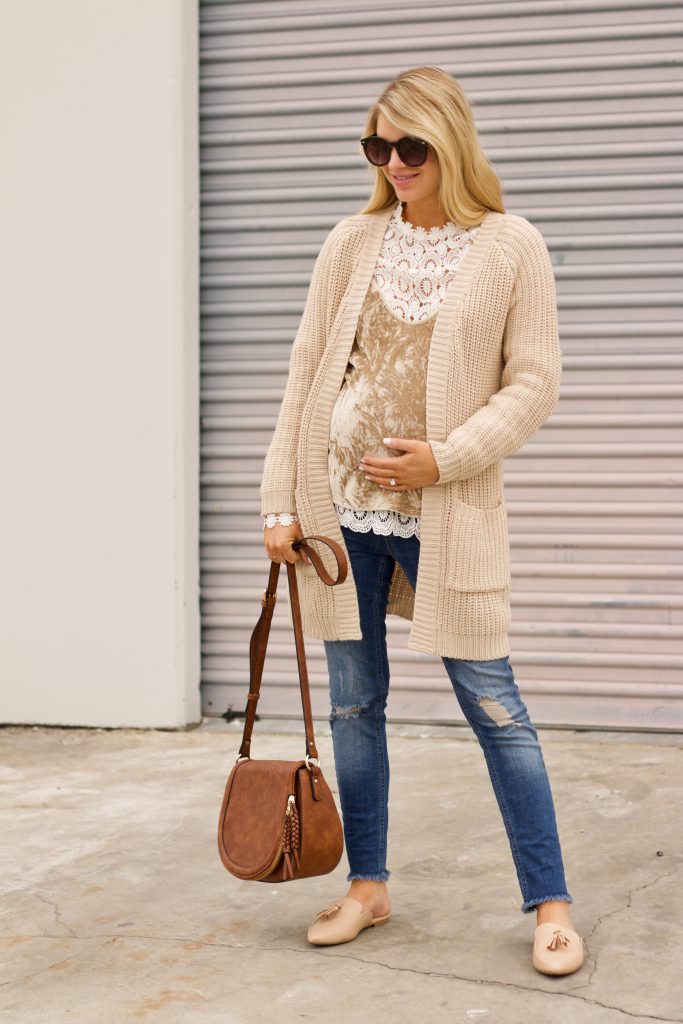 Hope you have a great day – thanks for reading!