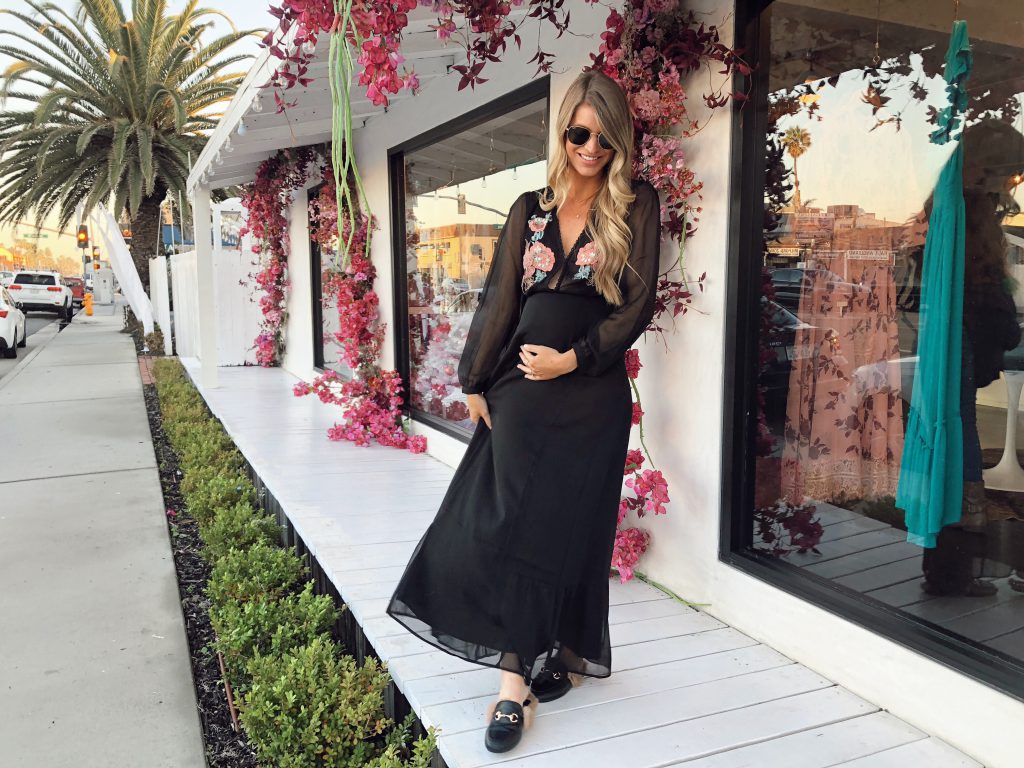 Although I didn't attend any weddings this pregnancy, I've gotten quite a few questions about bump-friendly wedding guest dresses and thought it would make a fun post. I'm rounding up my favorites for everything from the casual wedding to black tie along with several bridesmaids options thrown in as well.
Casual:
If you're going to a daytime wedding I think Pink Blush has some really pretty options. This one being at the top of my list, so pretty for a spring or summer outdoor casual wedding.
This dress comes in so many colors and could easily be dressed up or down.
This dress is SO flattering, it has 5 color options and is under $70.
A really pretty casual maxi. Love the color and think the fit would be perfect with a bump.
Wrap dresses work well with a smaller bump. Love this one that comes in several prints.
Cocktail:
Such a pretty dress for a spring or summer wedding. The pleats would be so flattering with a bump!
Love this dress that comes in 6 colors (obviously avoid the beige).
A pretty pink dress you could really twirl in… on sale for $24!
Loving this lavender dress for spring and summer weddings.
This maxi dress would be pretty for a summer wedding.
Formal:
I typically don't love printed dresses for formal options, but this red one is sooo pretty. Throw on some strappy heels and you're good to go!
This dress would be stunning for a formal wedding and it's under $60!
I love this beaded kimono option and the color is so pretty.
Loving this sage green lace dress.
Bridesmaid (lots of these would also work for formal):
This one is so pretty and would work with various stages of the bump.
Another neutral colored dress if you're looking for something a little shorter.
I think this one would be really pretty if you're wanting green.
A super glam option with lots of color options.
A pretty gray option that can be tied multiple ways.
This one is sooo pretty and it also comes in blush.
Loving this high-neck maxi – color is really pretty too!
Such a sweet option – I love the sleeves and ruffles.
Not maternity but I think this one would be really flattering with a bump. I would go up a size.
This one would also be really pretty if you're looking for a floral print.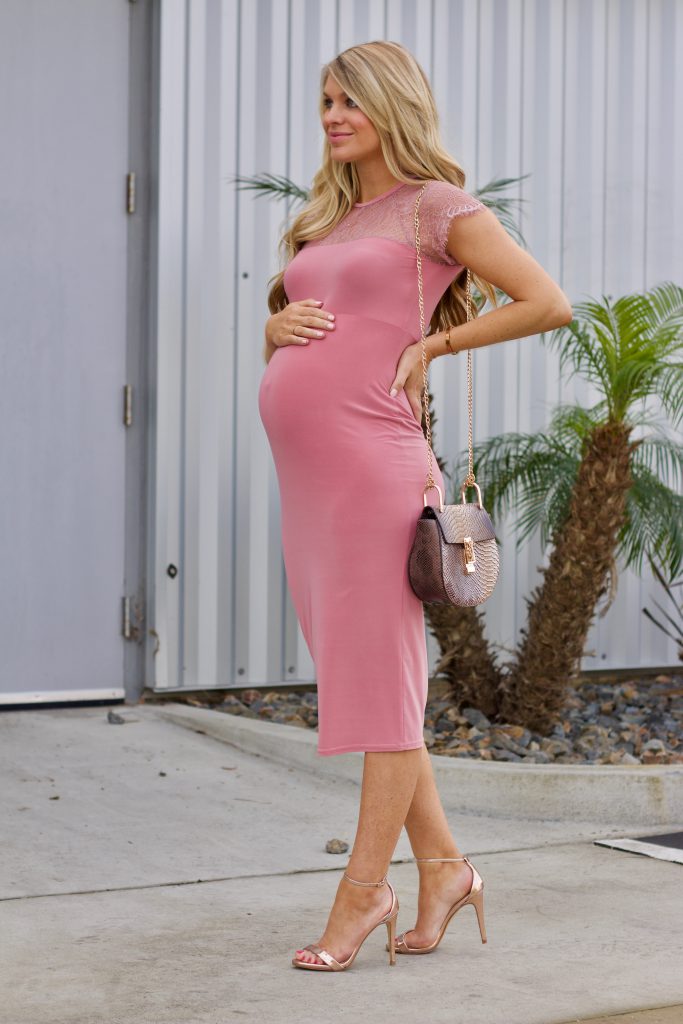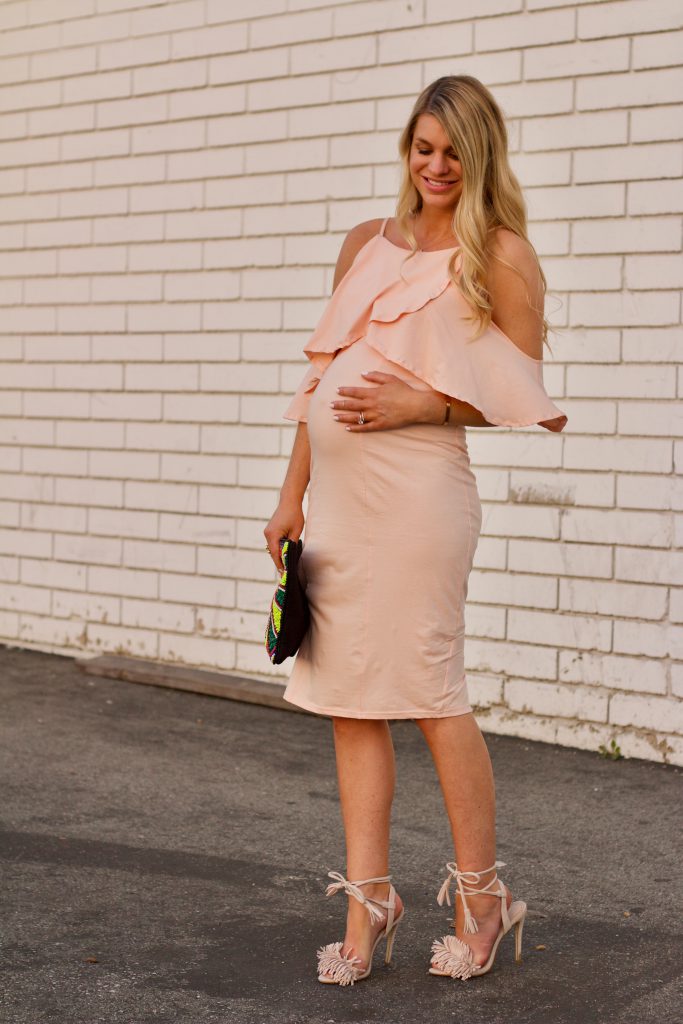 Thanks for reading – hope you have a great day!