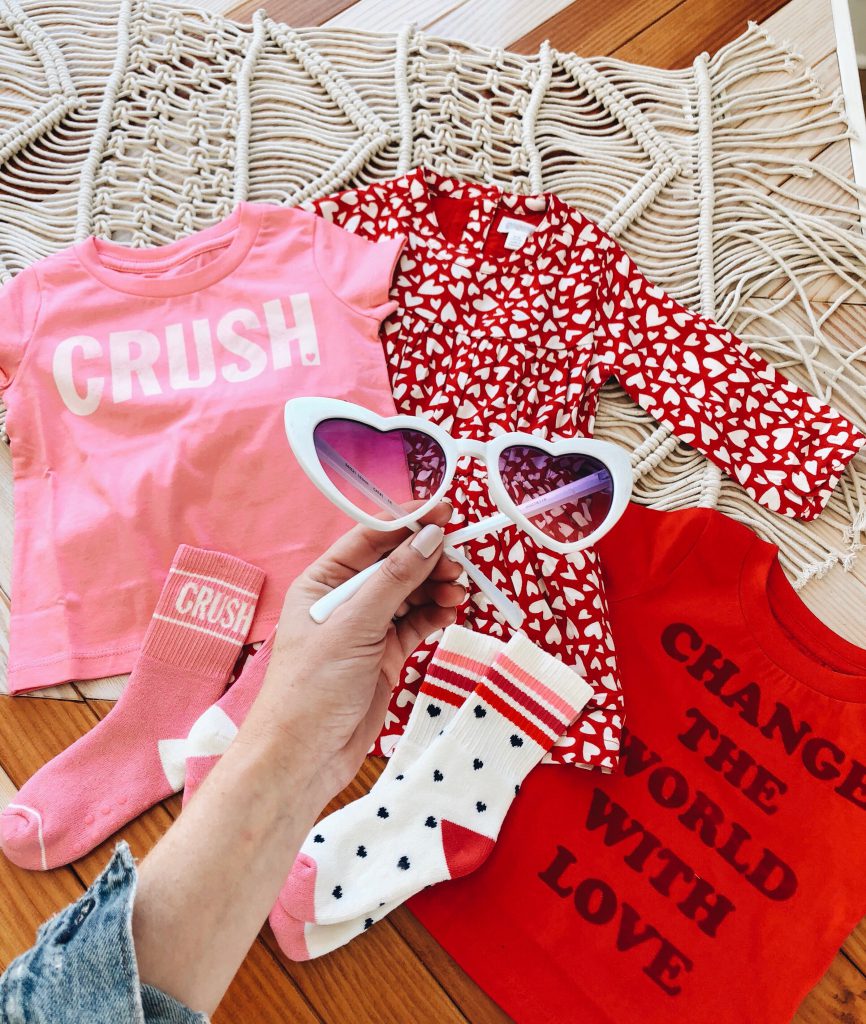 This week I thought it would be fun to share what's in my online shopping cart. Aside from purchases for the nursery, with which I won't bore you with again, I've been doing some damage online this week. Look away, Jeff!
I already mentioned in my post yesterday, but I got Crosby a bunch of cute things at Gymboree's going out of business sale. This dress, these two t-shirts (1 and 2) and these socks.
Since my body seems to be growing by the day I'm getting a little bored with my clothing options. I ordered this dress from my post yesterday and this jumper. Hopefully it fits because I think it would be so cute to find a similar one for Crosby and wear them together.
You all know I'm obsessed with Freshly Picked moccasins. Crosby has worn them basically since birth and I'm getting baby boy set to do the same. He already has a few pairs in newborn sizes but I went ahead and got him started on size 1's. I got mocs in honey and dark gray and oxfords in baby blue and black. And because I couldn't resist, I got Crosby their new shearling lined mocs and these cute rose gold tennis shoes.
I've been wanting a pair of huggie earrings but didn't want to spend a lot $$$. I saw this pair from Gorjana that are perfect and the price point is great too.
n:Philanthropy makes my absolutely favorite sweats and casual t-shirts. I've been living in them the past few months but they were starting to get a little short. #pregnancyproblems I needed some new ones to cover my bump. Love this tee, these joggers  and this pullover.
I found this adorable t-shirt while browsing Pinterest and couldn't order it fast enough. It's honestly the perfect shirt for pregnancy and I wish I had it earlier.
Thanks for reading – hope you have a great weekend!