This time of year can be hard to dress for. It's still summer/hot and you're sick of seersucker and flip flops and you're starting to think ahead to fall. It's a weird in between time in fashion. Stores all have fall out so it's all you see and all you want. The past few years I've started to try to slowly transition to fall while still wearing appropriate clothing. I wanted to share 10 looks to take you into fall. About half will work while it's still hot and the other half once it actually cools down a bit.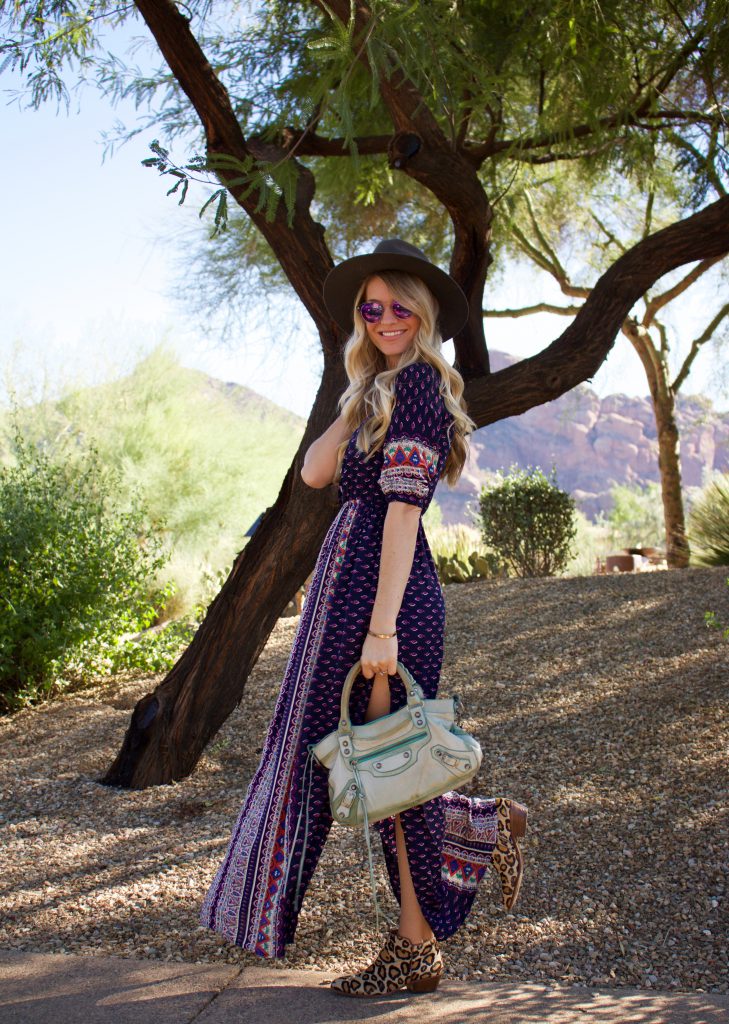 similar hat, similar sunglasses, dress, bag, similar booties

A printed maxi dress like
this one
is great for transitional dressing. I went with colors that are autumn appropriate and added a felt hat and booties.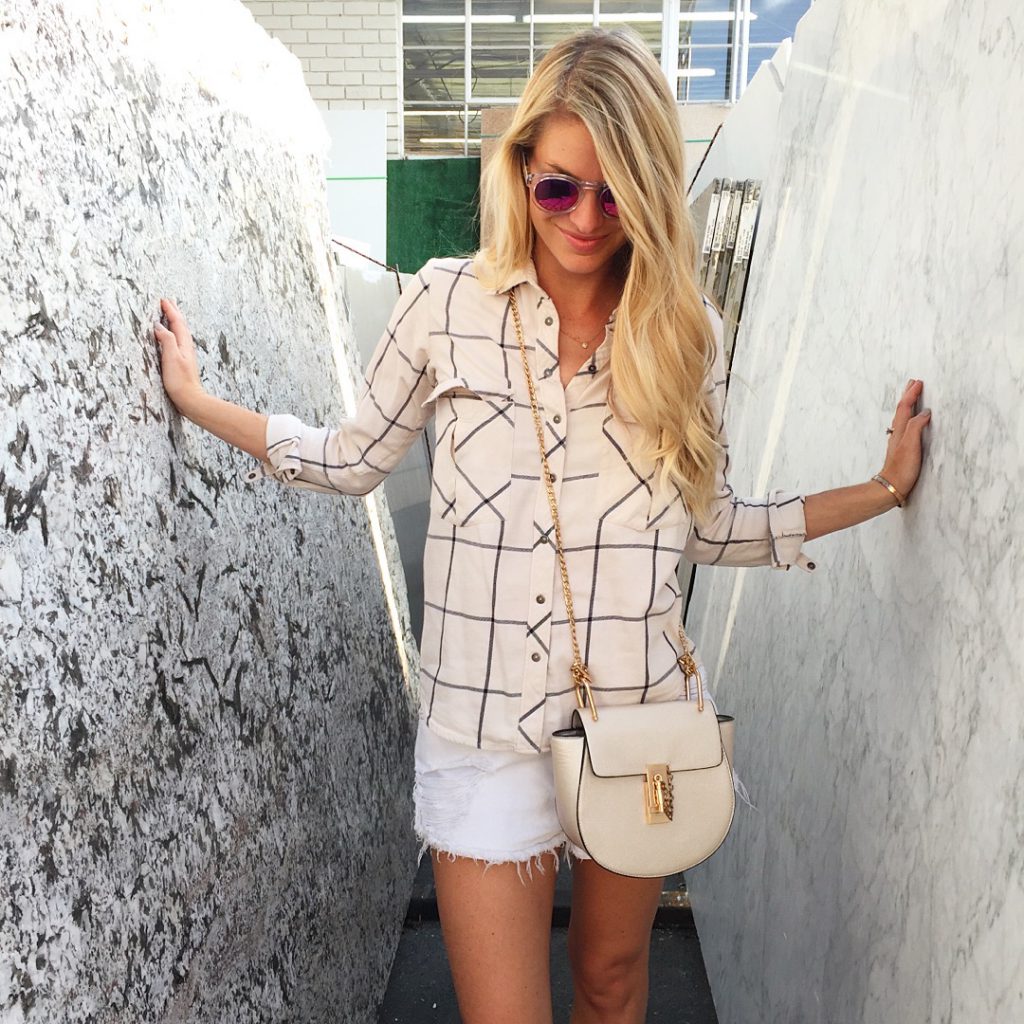 similar sunglasses, similar plaid shirt , purse, shorts

When you want to wear a flannel but it's still shorts season. Plaid shirts are actually great for layering. Instead of a sweater, bring a plaid shirt along to throw over your shoulders when temperates drop.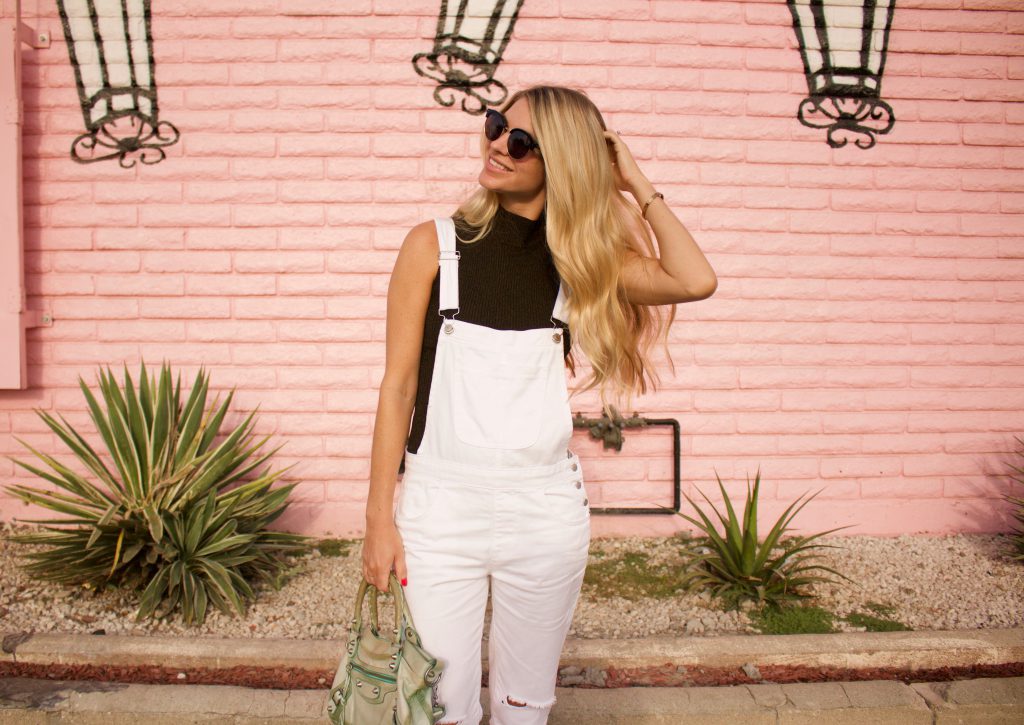 sunglasses, similar top, similar overalls, bag

Two words: sleeveless turtleneck. It was basically made for this time of year! I paired mine with white overalls for a not quite fall outfit.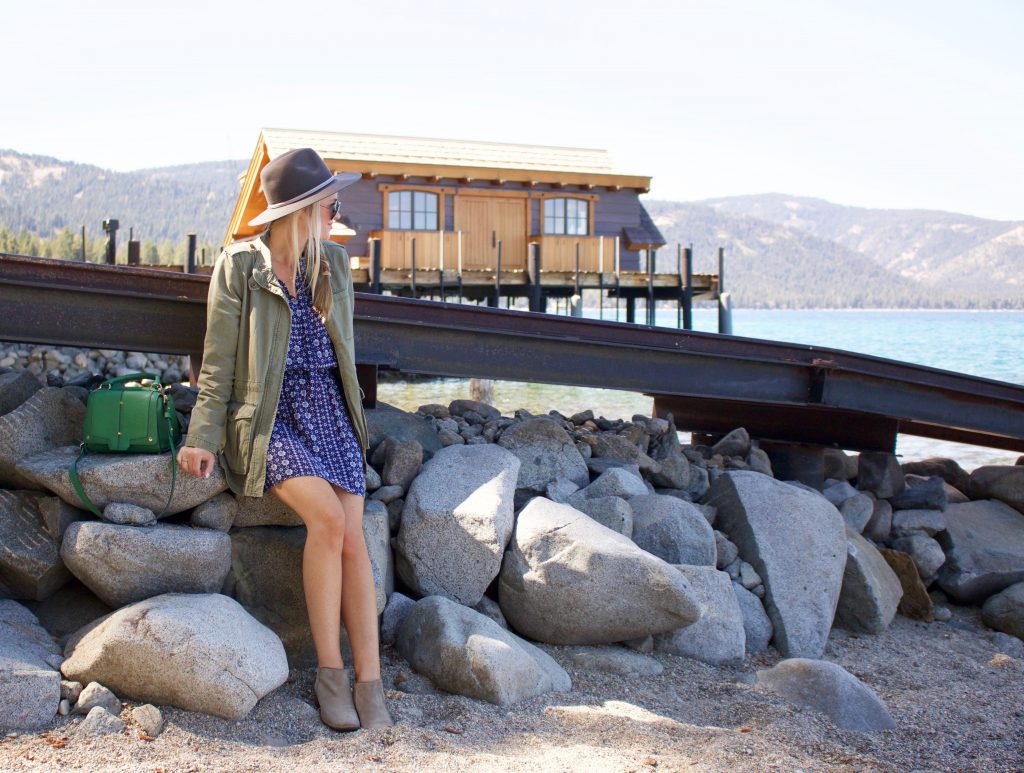 similar hat, jacket, similar dress, booties, similar bag

Layering dresses is great for early fall.
My army jacket
might be the most worn item in my closet October-April. It's extremely versatile and wearable with everything from workout clothes to dresses.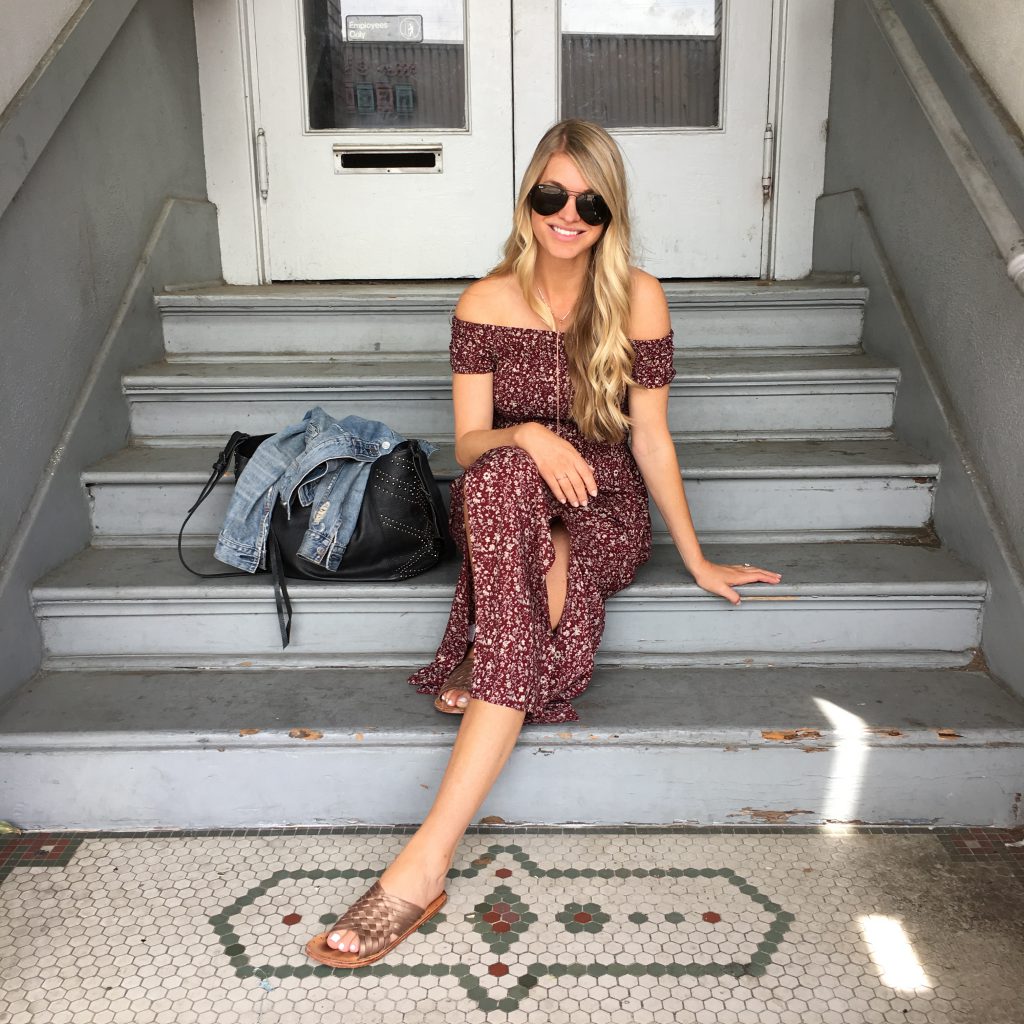 sunglasses, necklace, dress, sandals, denim jacket

When it's starting to get a little chilly but you don't want to wear pants,
a fall colored maxi dress
is your best bet! This one lasted my whole pregnancy and I'm still wearing it. Bring a denim jacket to layer!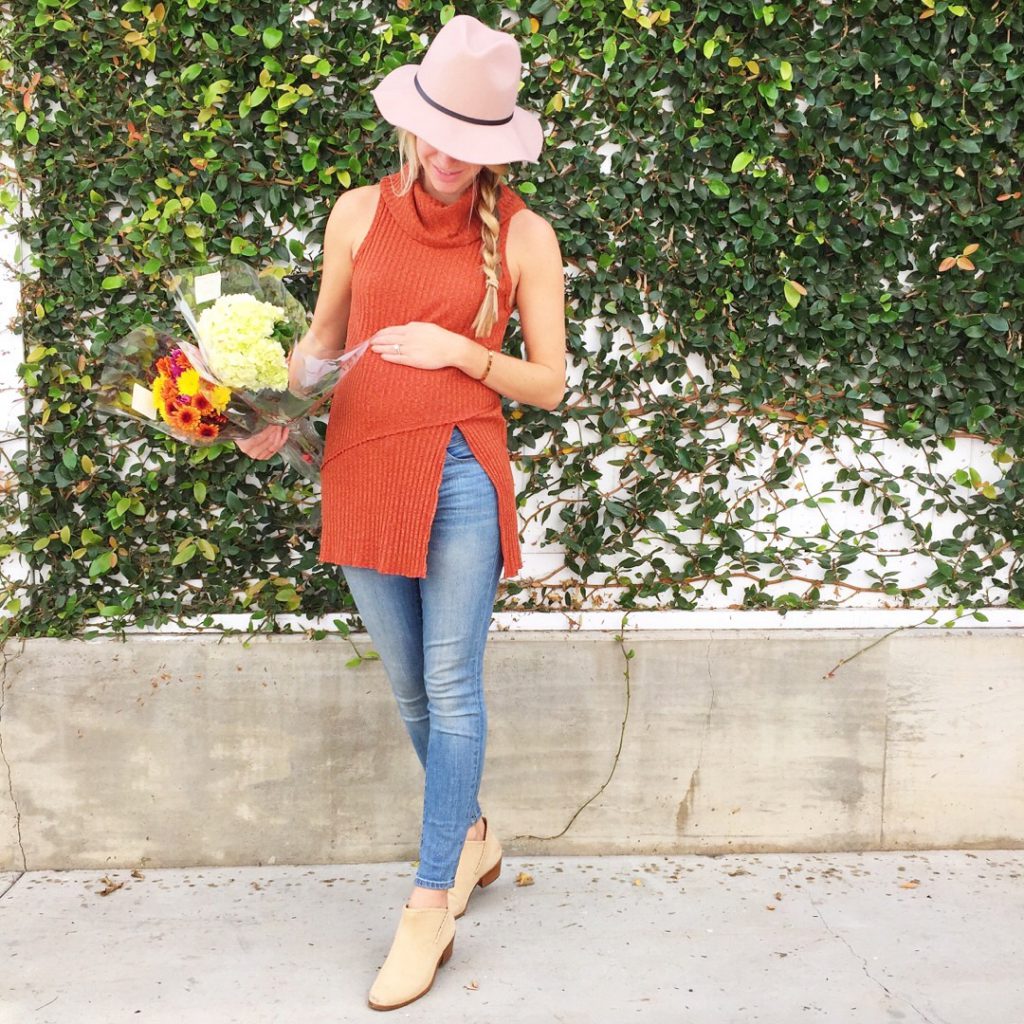 similar hat, similar top, jeans, booties

Another sleeveless turtleneck but this one is a bit longer. Love this style with jeans or shorts if it's still warm. Once again the felt hat and booties help tie it into fall.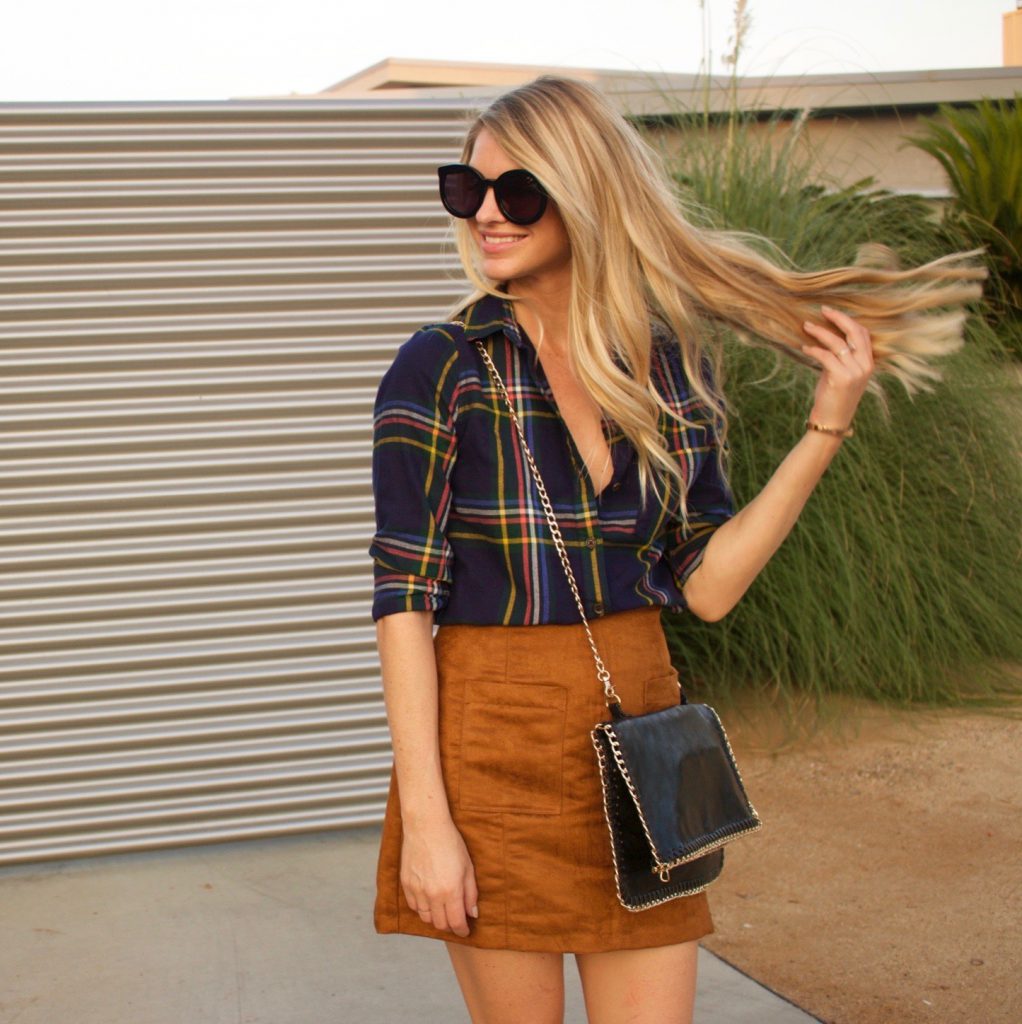 sunglasses, similar shirt, similar skirt, similar bag


Another plaid that I styled with bare legs. A suede skirt is another great piece this time of year – and will work with tights once temps drop.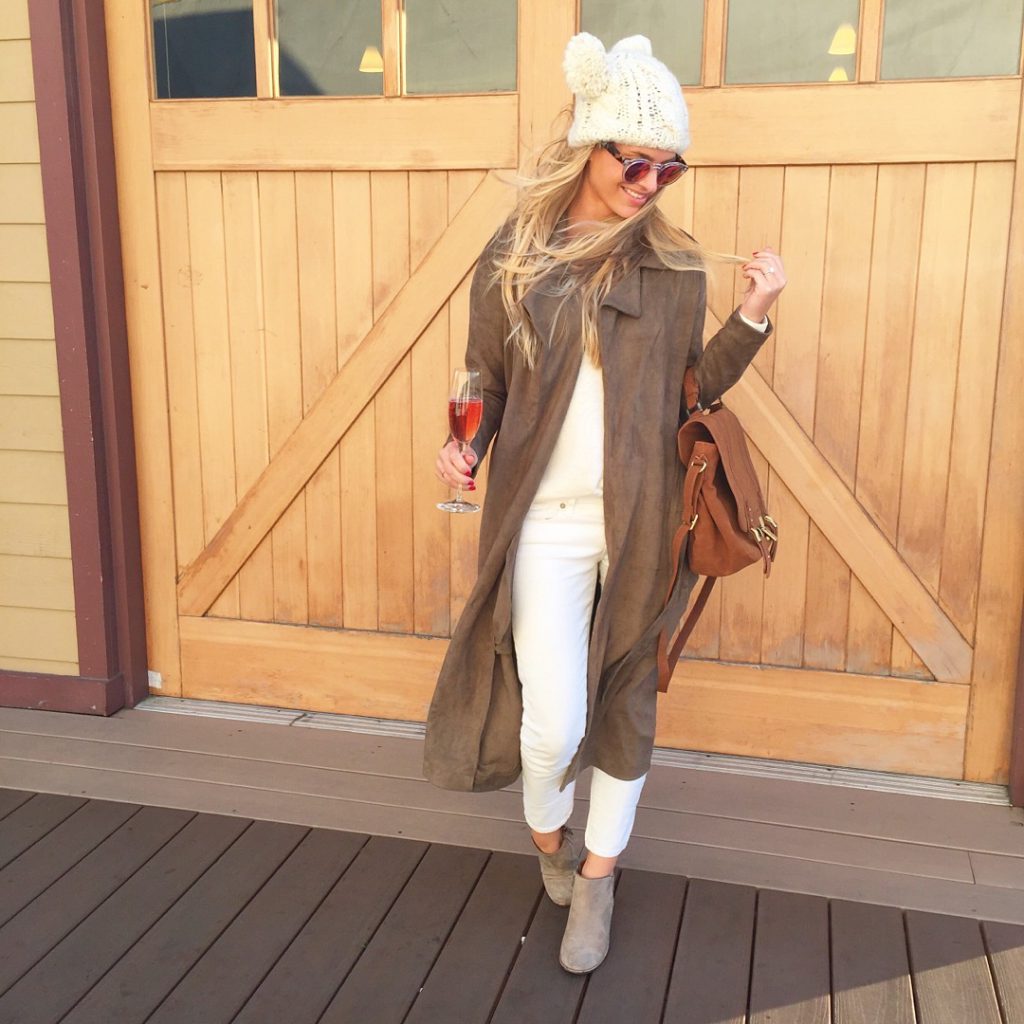 similar beanie, similar sunglasses, similar sweater, similar trench, similar bag, jeans, booties

I love wearing white on white all year round. There are actually a few tricks in doing so and that's using other colors for your accessories. Here I went with a light weight olive trench, gray booties and a tan bag.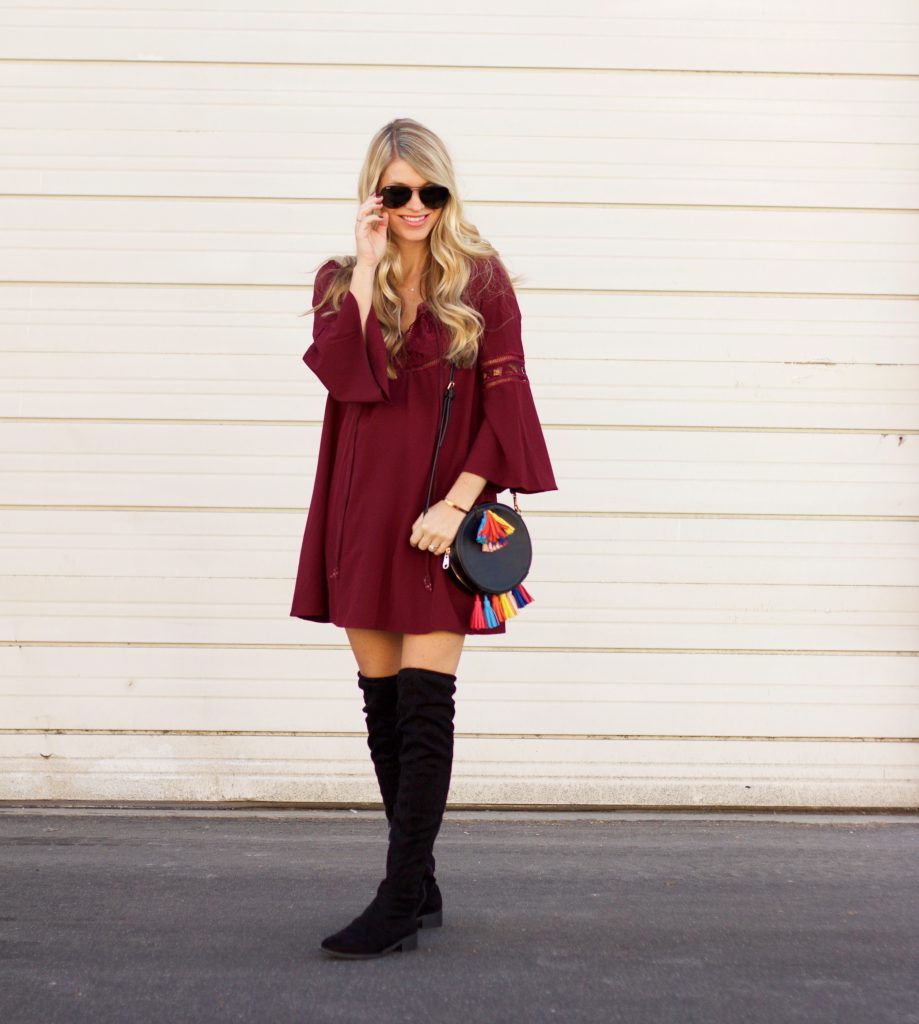 sunglasses, dress, similar bag, boots

One way to wear a short dress once it's cool is with
over the knee boots
. It's still way too early to bust these out (I wait until at least October) but when it's time you can pair them with a light weight dress for a seasionally appropriate look.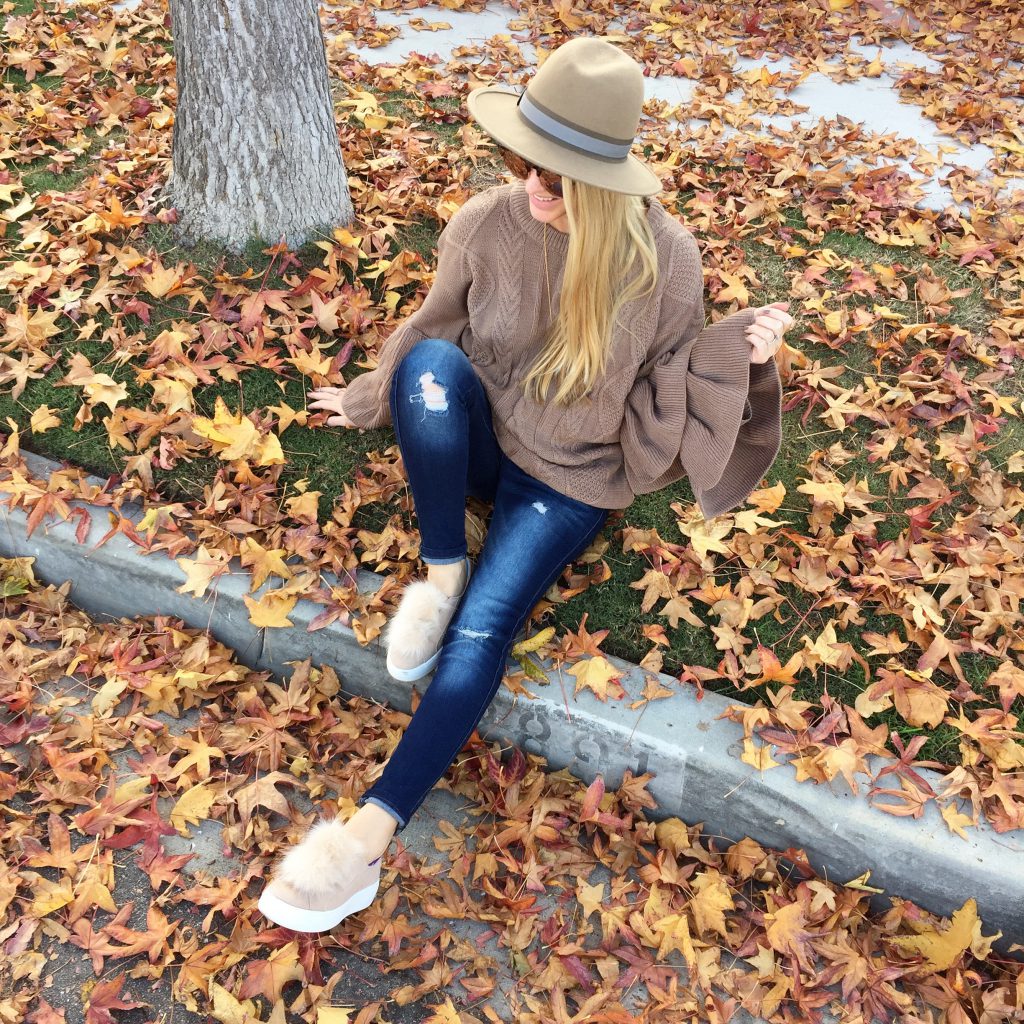 similar hat, sweater, similar jeans, shoes

I had to throw this full-out-fall look into the mix just for fun. This was actually taken last December (we are late bloomers when it comes to autumn) and I can't wait to repeat a similar look in a few months.
Thank you so much for reading! I want to end the post a little differently today, it's truly heartbreaking watching the devestation in Houston, even being this far away, I want to share a couple ways we can help.
American Red Cross -which provides emergency assistance and disaster relief, is seeking donations to help victims of Hurricane Harvey. The organization is urging people to make a minimum donation of $10 by calling 1-800-RED CROSS or texting HARVEY to 90999.
The Texas Diaper Bank is in need of monetary and diaper donations to provide kits to displaced families. As a new mother I can't imagine not having diapers for my baby, it's heartbreaking to think about. Donations can be made at texasdiaperbank.networkforgood.com or by calling (210) 731-8118.
XO