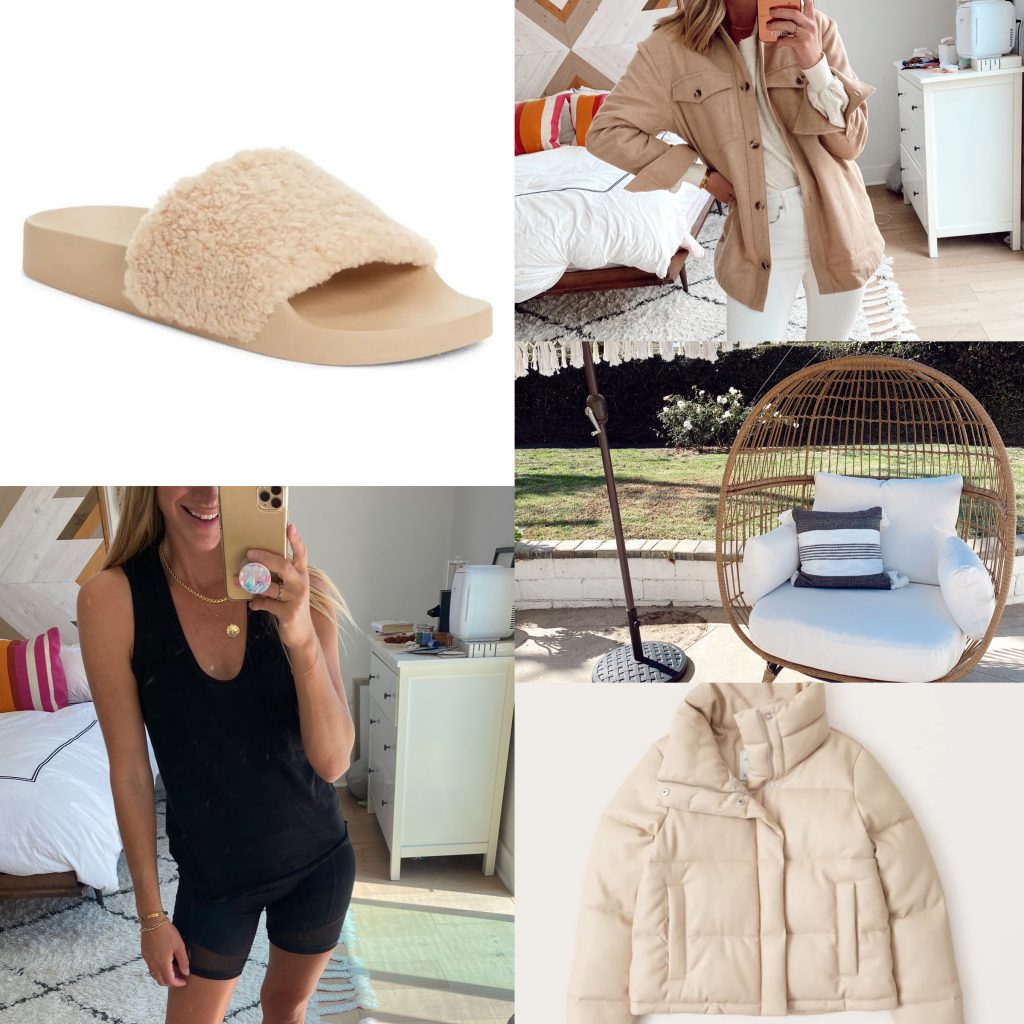 We've almost made it to my favorite season, spring! I don't know about you but I'd be good with about two weeks of winter a year. Luckily we don't have severe or long winters but by March I'm always ready for sunshine and warm weather. Here are my top five sellers from February.
1. Faux Fur Slides – I purchased these last month and included them in my February staples. I loved them because they reminded me of my favorite slippers I wear around the house but they have a rubber sole and can be worn outside. I'm actually surprised with how much I've worn them so far. I love that they keep your feet a little warmer than most sandals. They're super cute, under $30 and come in a few other colors.
2. U-neck Tank – I think there's only been one of two months this tank hasn't been a top seller since last May! That's how you know it's good. I have it in all three colors and wear them all year long. They're a great length, tuck in easily and are perfect to layer when it's colder.
3. Tan Shacket – Another February staple and currently my most reached for jacket. Love how neutral it is and the price point is great too. It's selling out fast but I also love the blush version. I went with my true size, but if you don't want it to be oversized I'd size down.
4. Egg Chair – After lusting after this chair for over two years I finally pulled the trigger and I'm so happy about it. We haven't gotten to use it too much yet since it's still winter, but I know it will be even better when it's warm. I purchased this cover for it and currently keep it covered unless we're sitting in it. In the summer I'll leave it uncovered.
5. Vegan Leather Puffer – I snagged this jacket on sale at the end of January to get me through winter. It's really warm and comfy and I love that it's slightly cropped – not short but not oversized. I'll continue to wear it when it's cold.