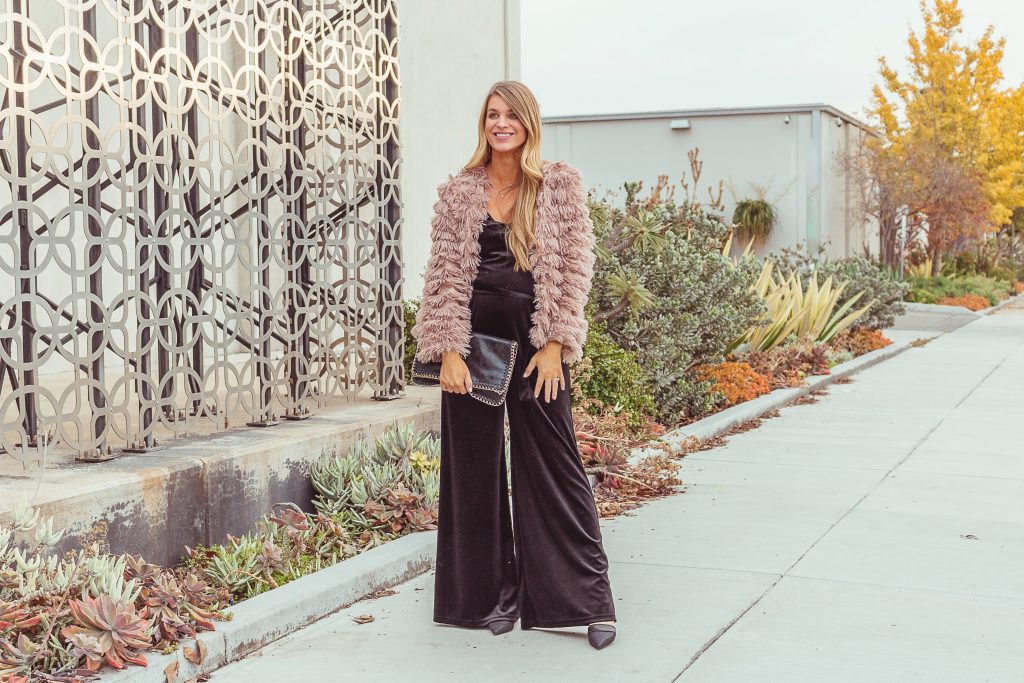 This is the second time I've been pregnant around the holidays and it's interesting. In some ways it's really great, like indulging in all the yummy food that's around this time of year. Wearing all the cozy layers – sweaters, jackets, etc. But it comes with challenges too… always being the designated driver and trying to figure out what to wear to a holiday party when all you want is to sit on your couch in your PJ's. I think I found the answer to the what to wear part. This velour jumpsuit is just as comfortable as pajamas, but looks super chic. It's not maternity, but definitely has enough give to work with a bump. Perfect for pregs AND regs.
jacket c/o, jumpsuit c/o, similar clutch, similar heels 
I went with my regular size in the jumpsuit – it has a lot of give. This is what I put together to wear to a holiday party last weekend. At first I was a little stumped on getting dressed but ended up loving how it came together.
I shied away from jumpsuits my last pregnancy but I'm not sure why. If you find the right one they're pretty much the most comfortable thing and can be really flattering with a bump. This one from Sanctuary is supposed to be slightly cropped, but I'm on the shorter side so it's longer on me. I paired it with 3 inch heels so it wouldn't drag and that was the only uncomfortable part. Heels and pregnancy just aren't my thing… I'm hoping to avoid them as much as possible the next few months.
I got this faux fur jacket from Morning Lavender awhile back and have been waiting for a reason to wear it. Not that I needed a reason, but I was saving it for something fun. It was the perfect topper for this outfit and kept me warm all night.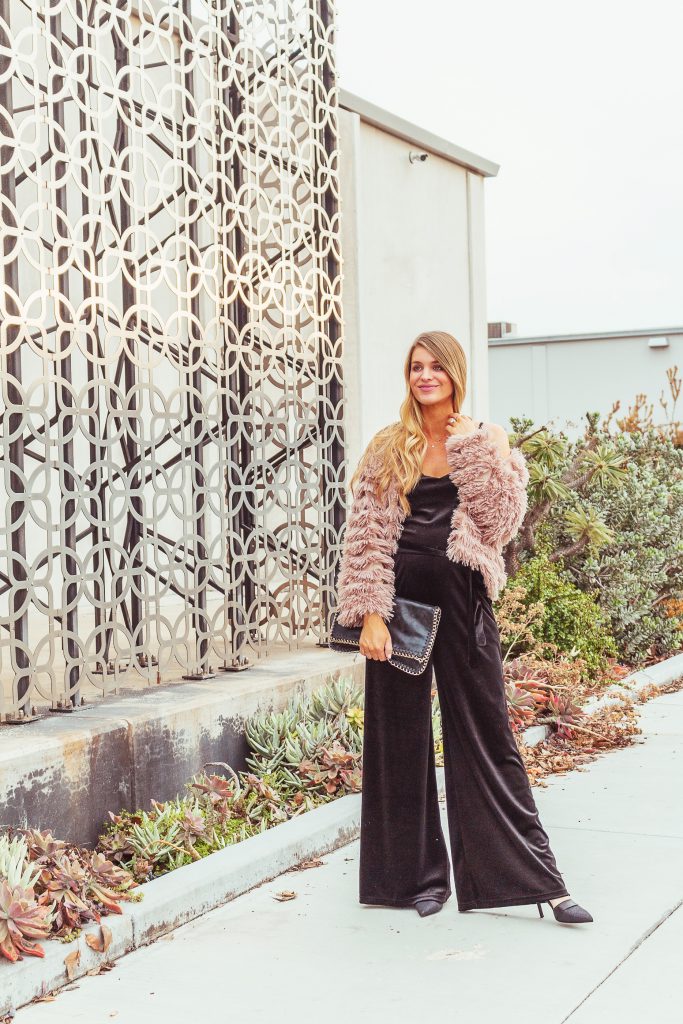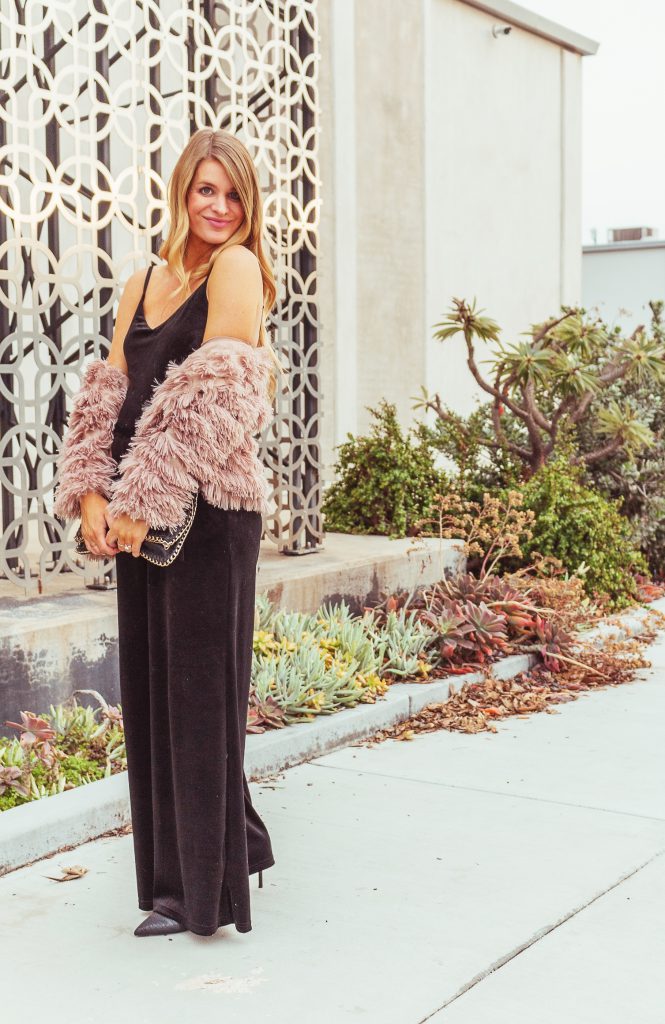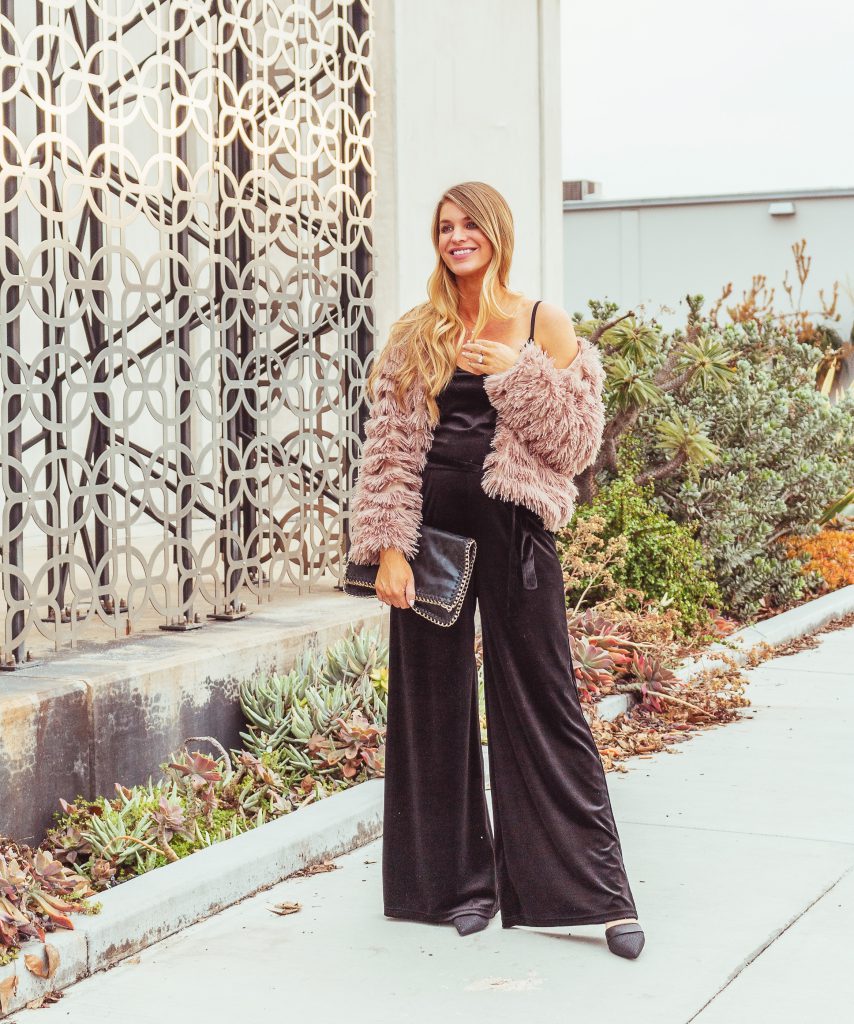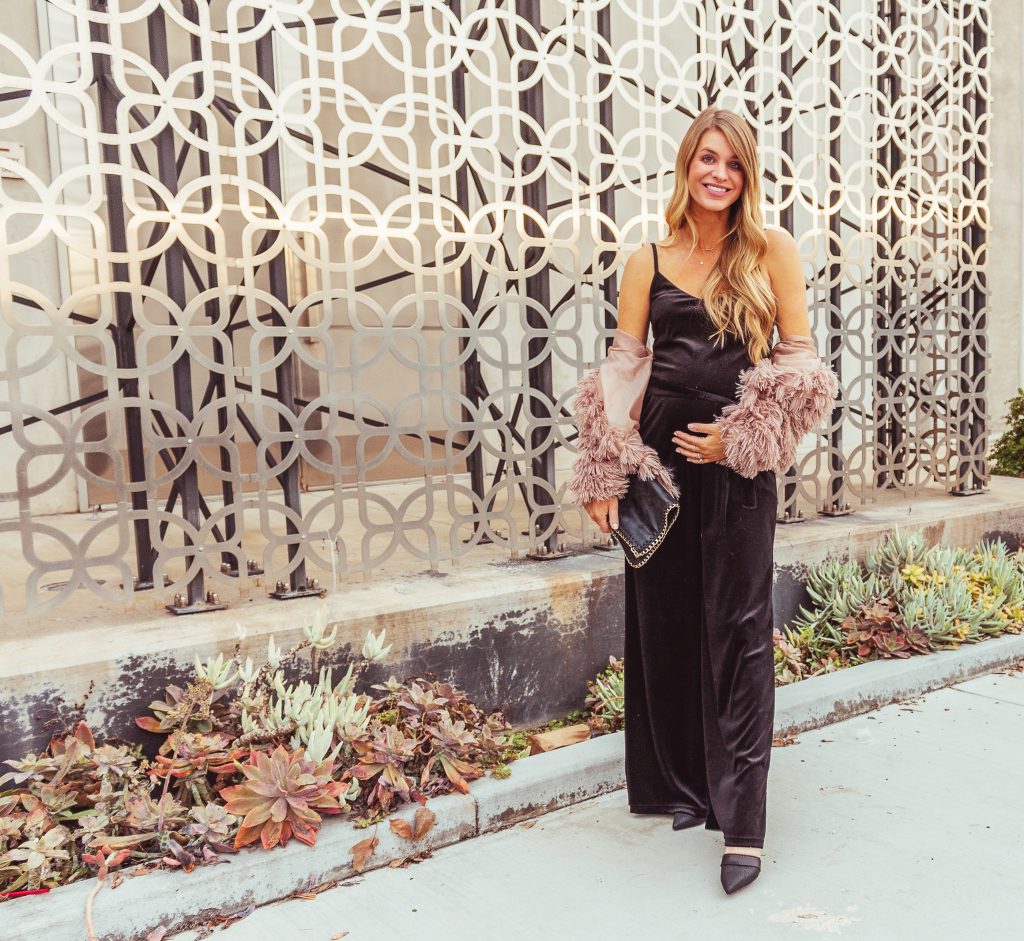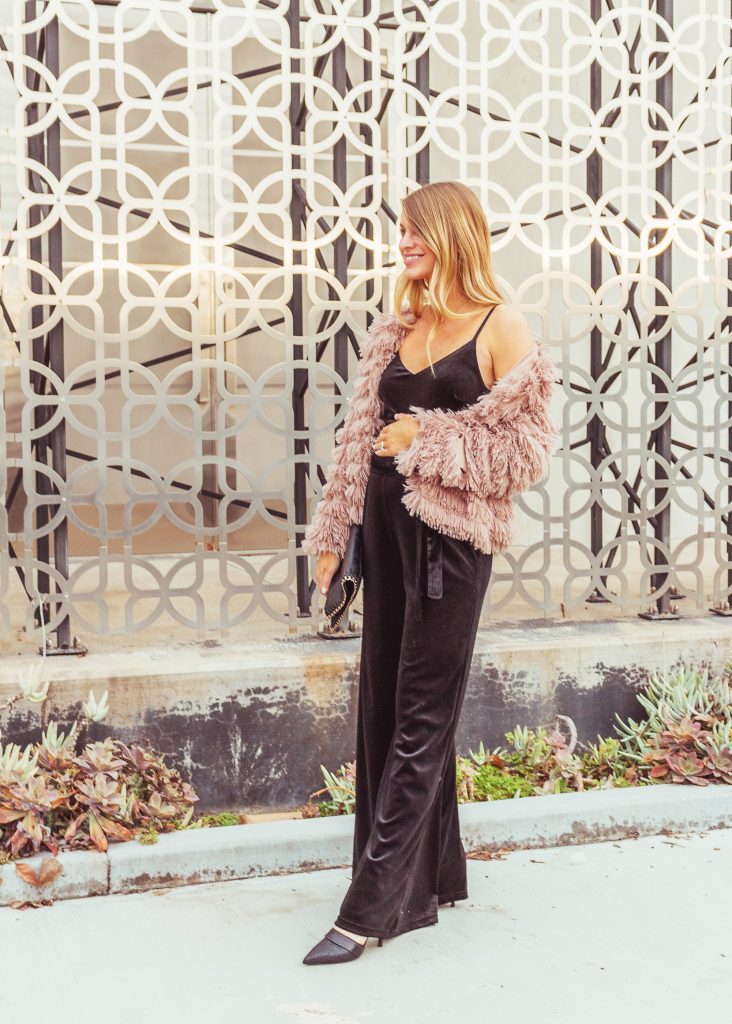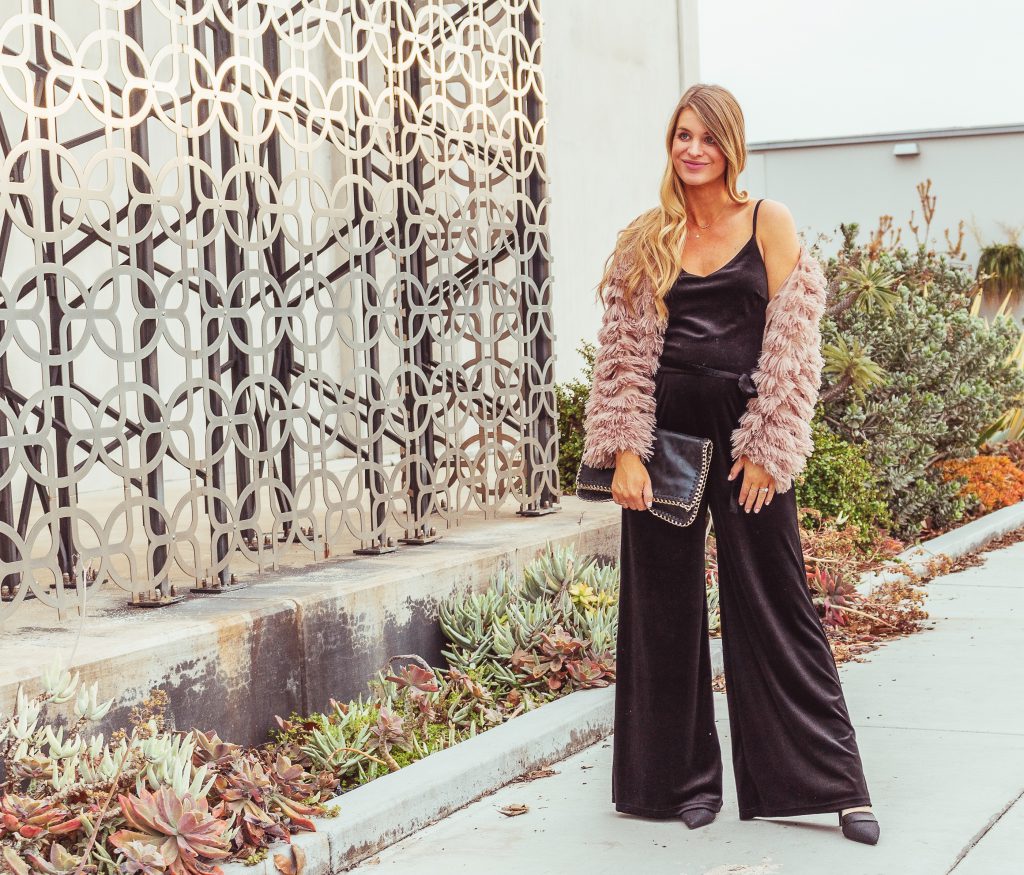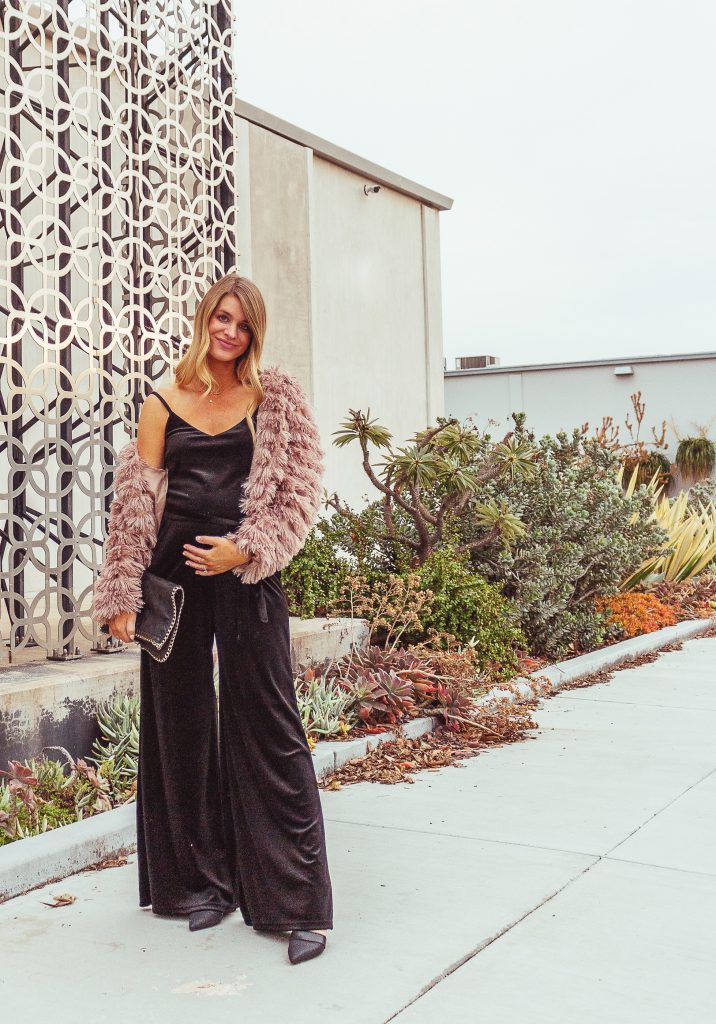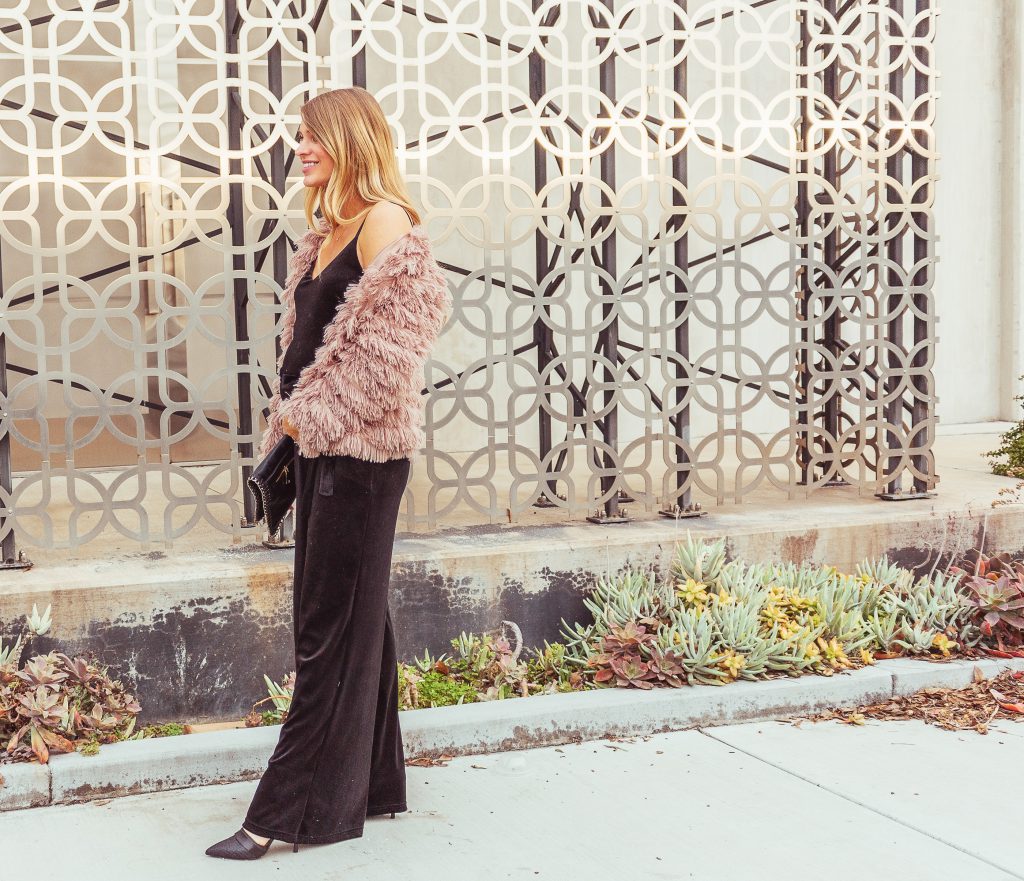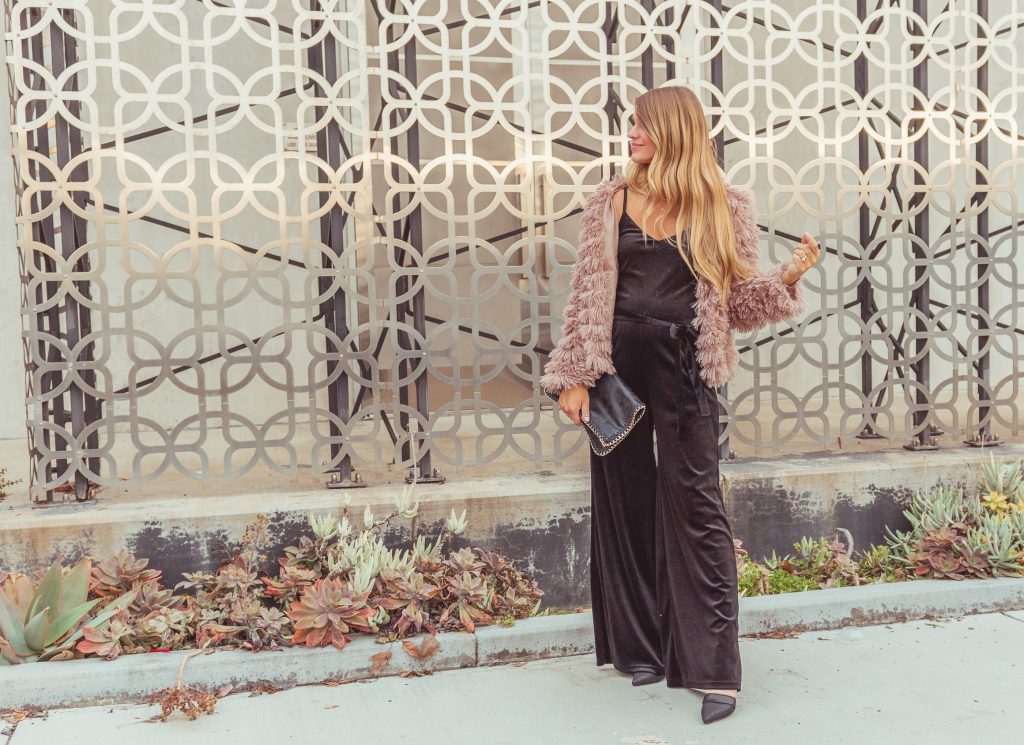 jacket c/o, jumpsuit c/o, similar clutch, similar heels 
Thanks for reading – I hope you have a great day!