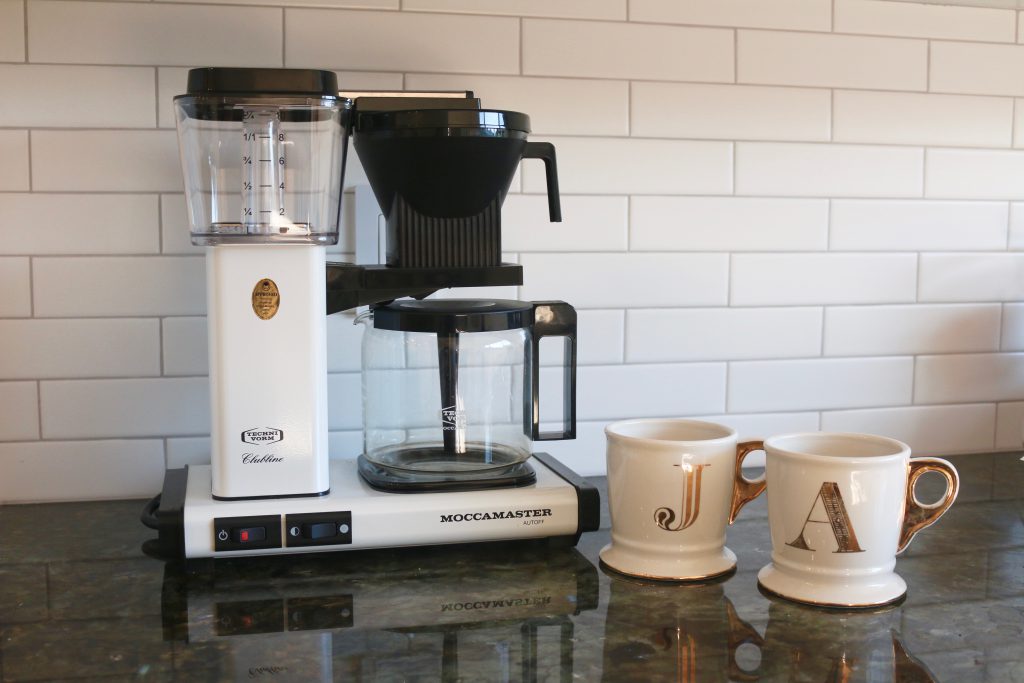 Hi everyone – Jeff here!  Ash has been asking me for awhile now if I'd want to contribute a blog post to Ashnfashn.com from time to time and I've finally taken her up on it.  Why now? I'm obsessed with our new coffeemaker… and that seemed like as good a reason as any. 
Ash recently partnered with Technivorm around their Moccamaster coffeemaker.  Sure she loves the coffee but I'm the one screaming from the rooftops because I'm saving 20 minutes every morning since I no longer have to make the coffee by hand!  Also because those 20 minutes are much more coveted these days (thanks Crosby Brave).  
Like Ash said in her "New Mom's Favorite Gadgets" post, I'm a coffee snob. I'm also a coffee nerd.  I've read a ton of articles and watched youtube videos to learn about proper coffee cooking. I have 4 french presses (don't ask why), an awesome pour-over carafe, and the best electric kettle available. Until about 3 months ago, I insisted on making our morning coffee by hand, in one form or another, every day. 
To explain more (for the 99% of you who aren't nerds) making good coffee is mainly a factor of cooking coffee grounds at a high enough temperature and for a proper amount of time. Almost all coffeemakers on the market don't get nearly hot enough and they push water through the grounds too slowly, cooking them for too long. You end up with either weak coffee or a sort of burnt flavor.  There are only a couple exceptions to that rule on the market and Technivorm's Moccamaster is the best of the best. Needless to say, I am in caffeine heaven about this.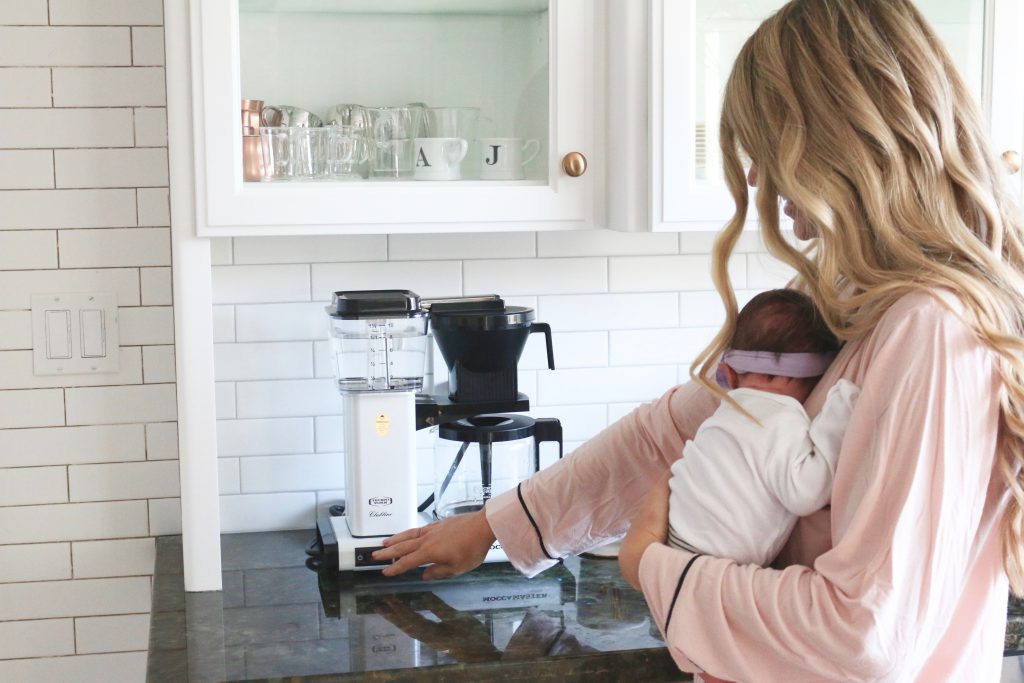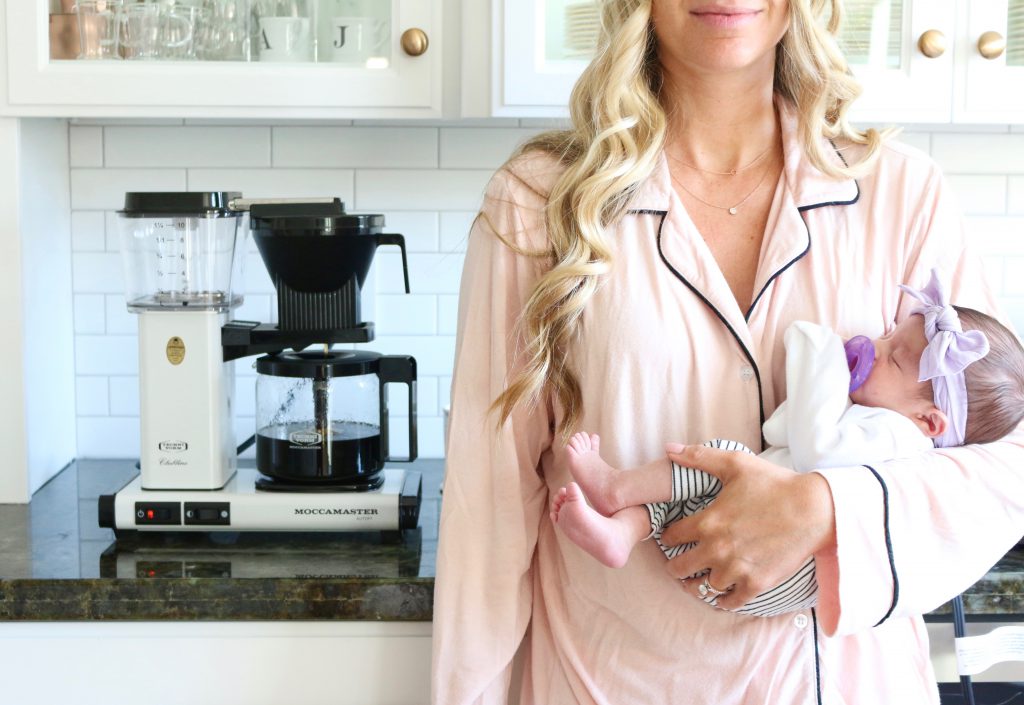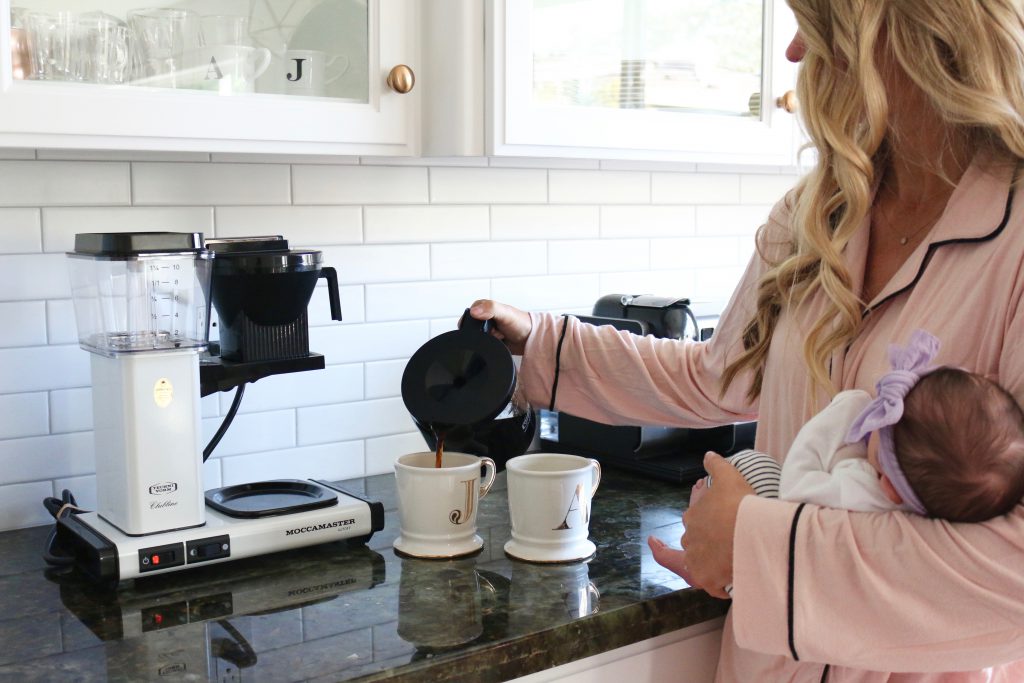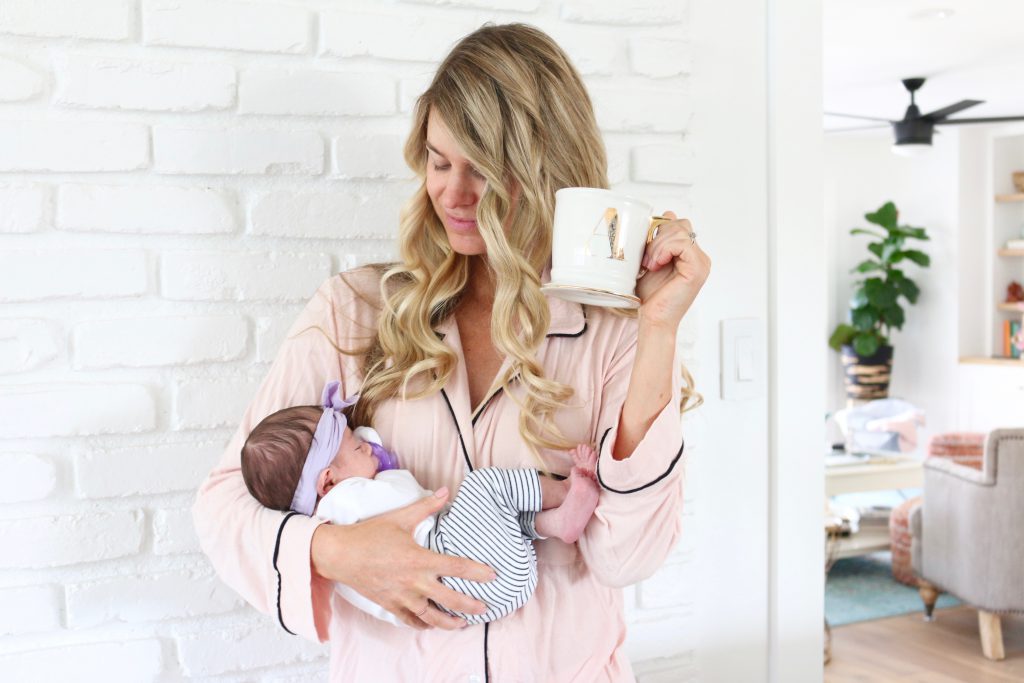 on Ashley: eberjey pajamas c/o
on Crosby: gerber onesie, carters pants, baby bling headband c/o
anthropologie mugs, moccamaster c/o,
– shop the post –

Hope you have a great day – thanks for stopping by!