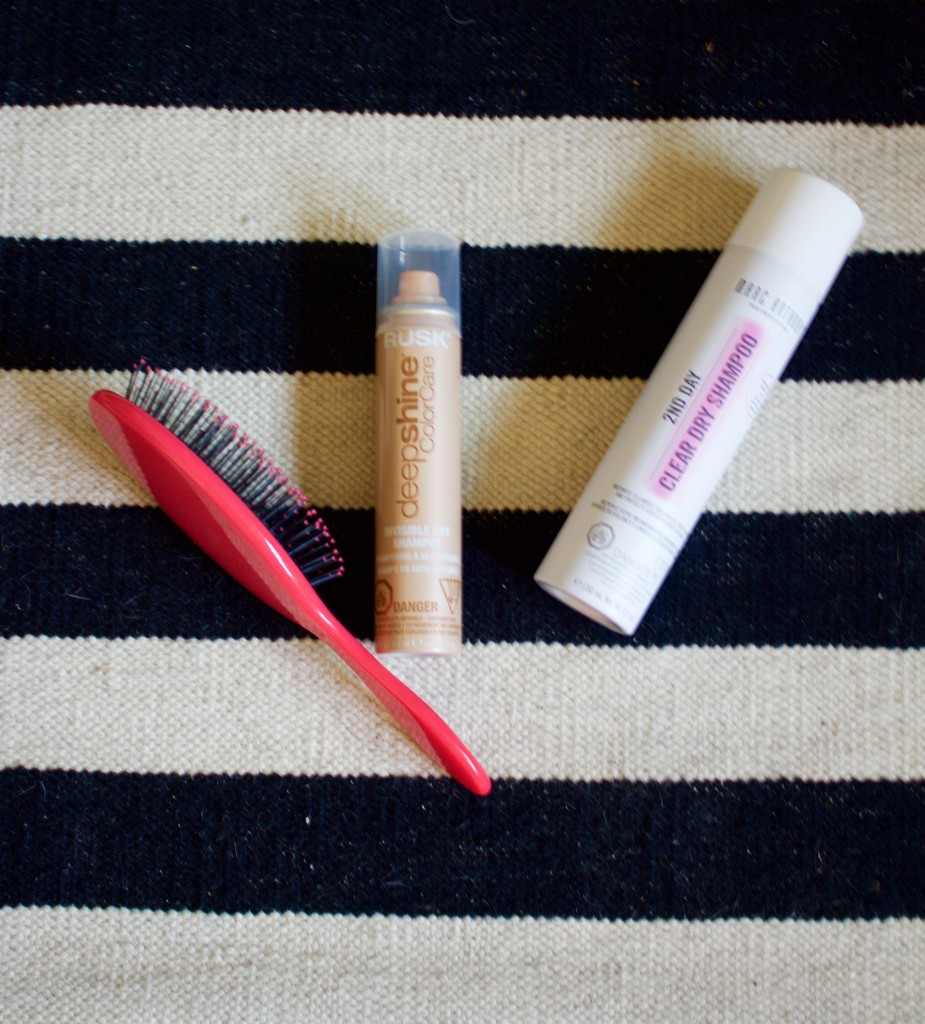 I wanted to call this post "How To Wash Your Hair As Little As Possible."
I try to only wash my hair a few times a week. I have a lot of stick straight hair that's thick in the back and fine in the front and over the years I've learned less is more when it comes to shampoo. However, I'm no stranger to dry shampoo. I've used so many through the years and have mastered a few tips and tricks along the way. For instance, if you spray some on your scalp where you're prone to oil when it's freshly washed, it will actually help keep the grease away.
Recently I had the opportunity to try two new (to me) dry shampoos I wanted to share with you in case you're int he market for a new one.
Rusk Deepshine Color Care Invisible Dry Shampoo
I'd never tried a clear dry shampoo and was surprised by how much I liked it. I have light hair and can get away with blending in a more powdery dry shampoo, but I didn't need to with this one. This one was a little sticky at first but dried and kept my hair oil free.
Marc Anthony True Professional 2nd Day Clear Dry Shampoo
Loved! This one might be my new favorite. It brought my hair back to life during a really busy week when I was trying to maximize some curling iron waves. This one was a little more powdery but was easy to blend.
The perfect companion to dry shampoo is a good hair brush. My hair gets super tangly when it's wet and at the nape of my neck towards the end of the day. I love the Wet Brush because I'm able to work through the tangles without any breakage.
– shop the post –

Hope you have a great weekend – thanks for stopping by!