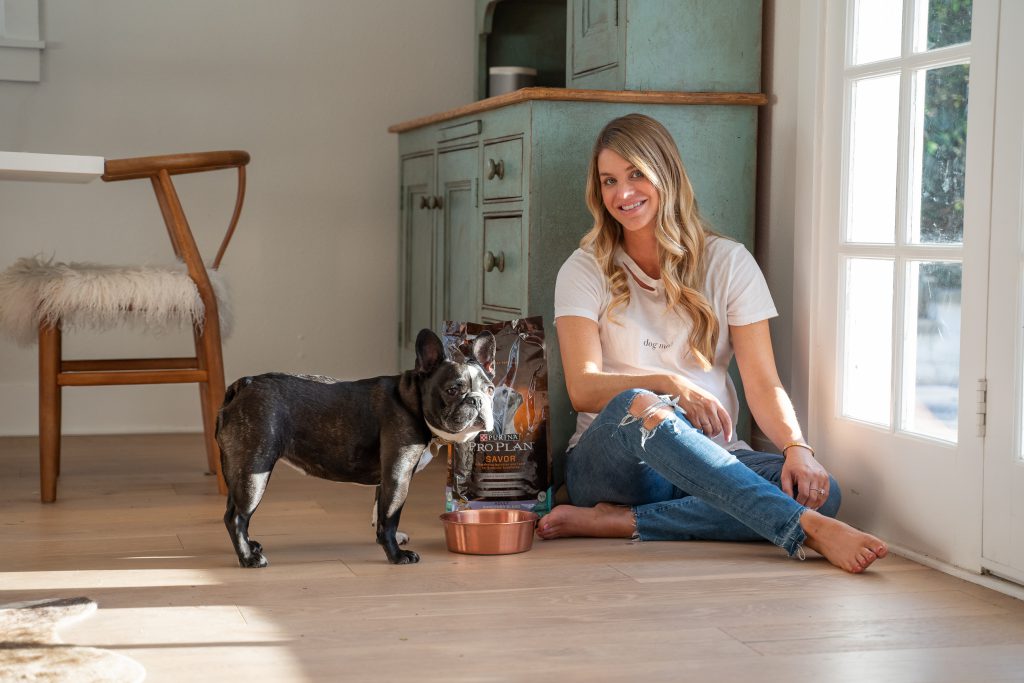 *Sponsored by Purina and Amazon
If you've been reading my blog for awhile you know that Mackie, our 7-year-old French Bulldog, is our first baby. She's as sweet as can be and puts up with a toddler who is still learning the meaning of the word "gentle" without being phased. We've been through a lot with Mackie. On her second Birthday she needed to have emergency spinal surgery which was a really scary experience. We got past it and you'd never know what she went through, but I've never gotten over the fear that it could happen again.
Because of this we've always babied her in any way we can. We take her diet very seriously and set out to find a food she'd love that was good for her. Enter Purina Pro Plan. It has guaranteed live probiotics that support digestive health. It's high in protein, to meet her needs as a small but active dog. It's rich with calcium, vitamin A and linoleic acid, an omega-6 fatty acid for healthy skin and coat.
We've been feeding her the shredded blend lamb and rice formula for small breed dogs for awhile now. She loves it and we love that it's giving her everything she needs. The best part (for us) is that we order it from Amazon so we don't even need to leave our house. I don't know who is more excited when the shipment arrives… Mackie or me. It's safe to say we'll be feeding this to her for a long time!