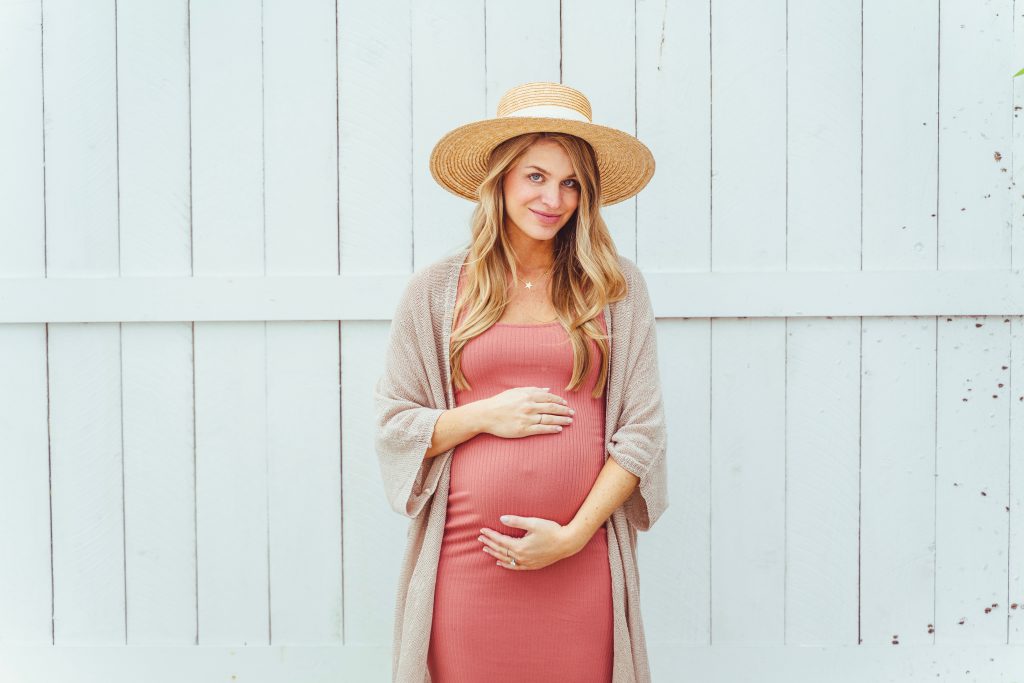 A little more pink before we officially say goodbye to all things Valentine. I've mentioned it before, but Forever 21 is really my favorite place to buy non-maternity maternity clothes. Especially stretchy dresses like this one. They're really affordable (this one is $15) so no worries if you don't want to wear them after baby and I always go up a size to make sure they'll fit.
old hat (similar), necklace c/o, cardigan, dress
I love to balance out a tight dress like this with a cardigan or kimono. Gives you a little more coverage and feels like it pulls the look together.
I'm currently shopping for a few different shoots/events and wanted to share what's on my radar.
Next weekend we're doing maternity/Crosby's 2nd Birthday photos and so far I only have my dress ordered. I got this one and one it arrives I'll decide if I like it or not. I'm thinking Crosby should wear a LWD (little white dress) but I'm not sure what I want Jeff in yet.
Crosby's 2nd Birthday. Last year we went BIG with the party but this year we're going to keep it low key with a smaller get together for family…. and I'll be 36 weeks pregnant. I ordered her this romper that I think is adorable and got myself this dress I posted about earlier this week. Again, not sure what Jeff will wear yet.
Newborn family photos. Even though these are still a few months off I want to be prepared this time. When we did them with Crosby I was scrambling to find a dress last minute which wasn't fun AT ALL. I need to get my act together and find outfits for us all soon.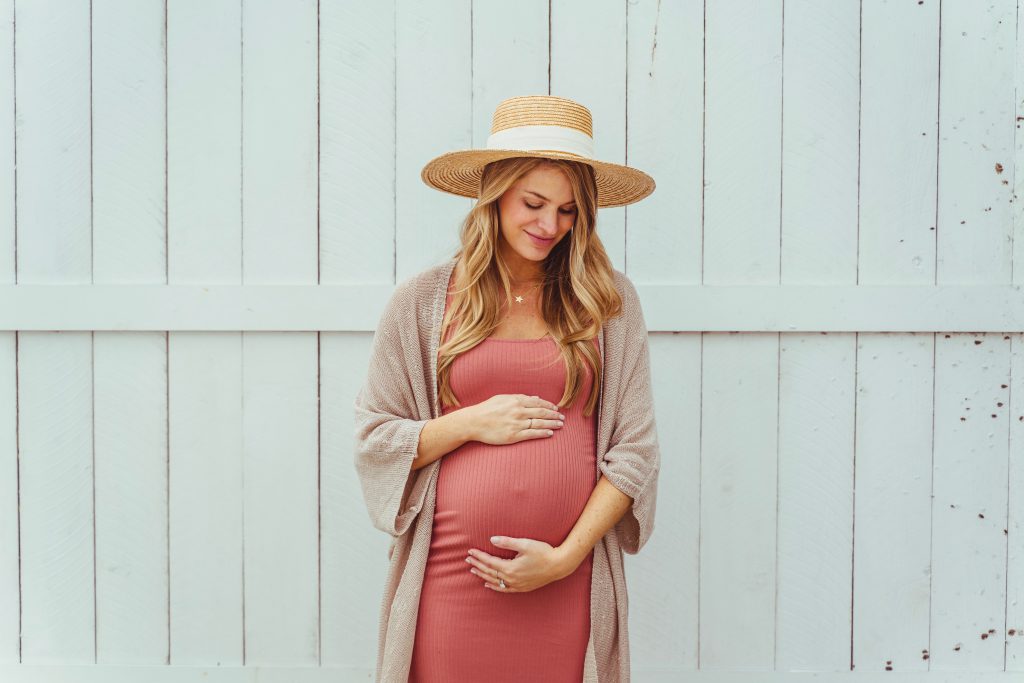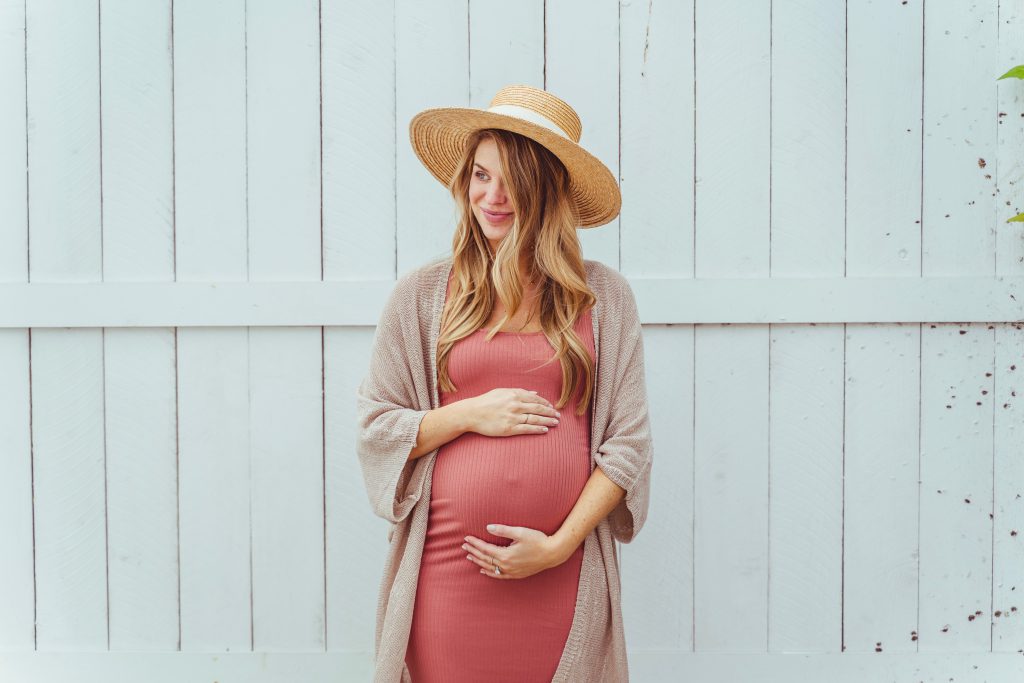 old hat (similar), necklace c/o, cardigan, dress
Hope you had a great weekend – thank you so much for reading and following!