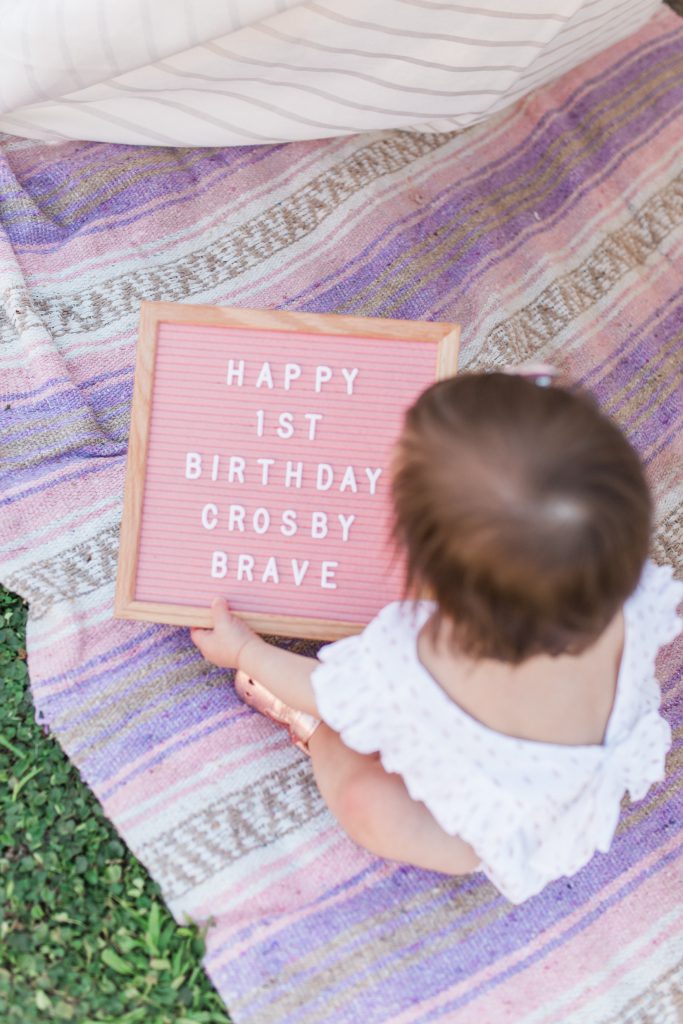 Today Crosby is one and I'm trying to wrap my head around how that happened. It's been hands down the fastest and best year of my life, and I know each year is going to go by even quicker from here on out. We had a bit of a rough start because she was so tiny and didn't really want to eat, but we got through it and now even that seems like a blur.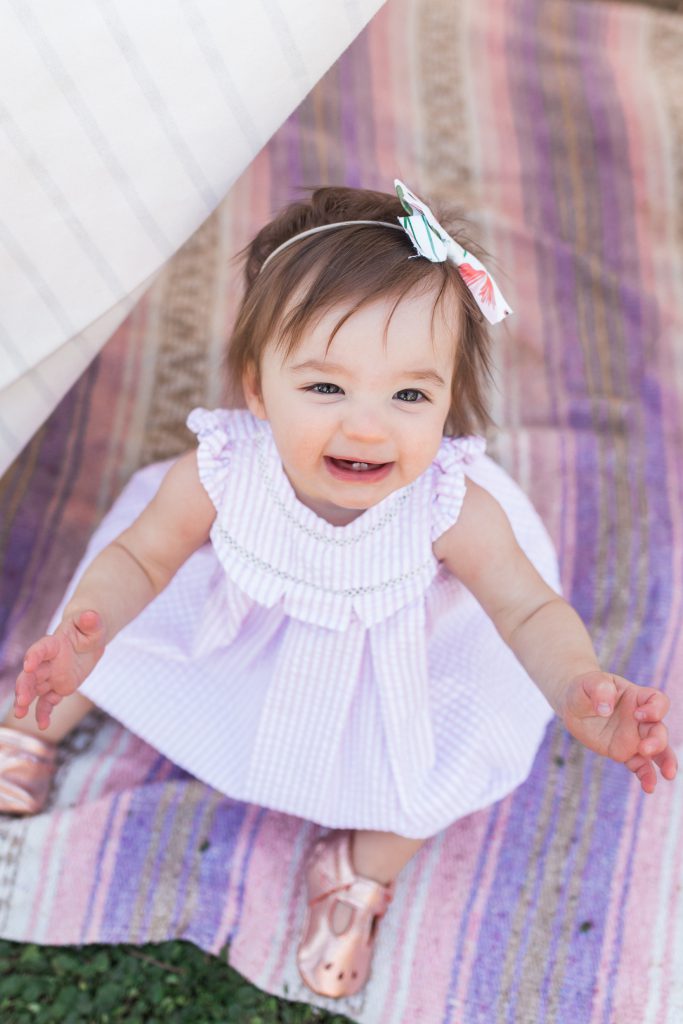 Crosby is so much fun! She loves people, loves smiling at everyone while we're out shopping or at a restaurant. Mackie is her favorite, she squeals when she sees her in the morning and loves to play tug-o-war with Mackie's dog toys. She claps and dances to music and her favorite song is "Easy" by The Commodores, followed by "If You're Happy and You Know It" by the Kimboomers.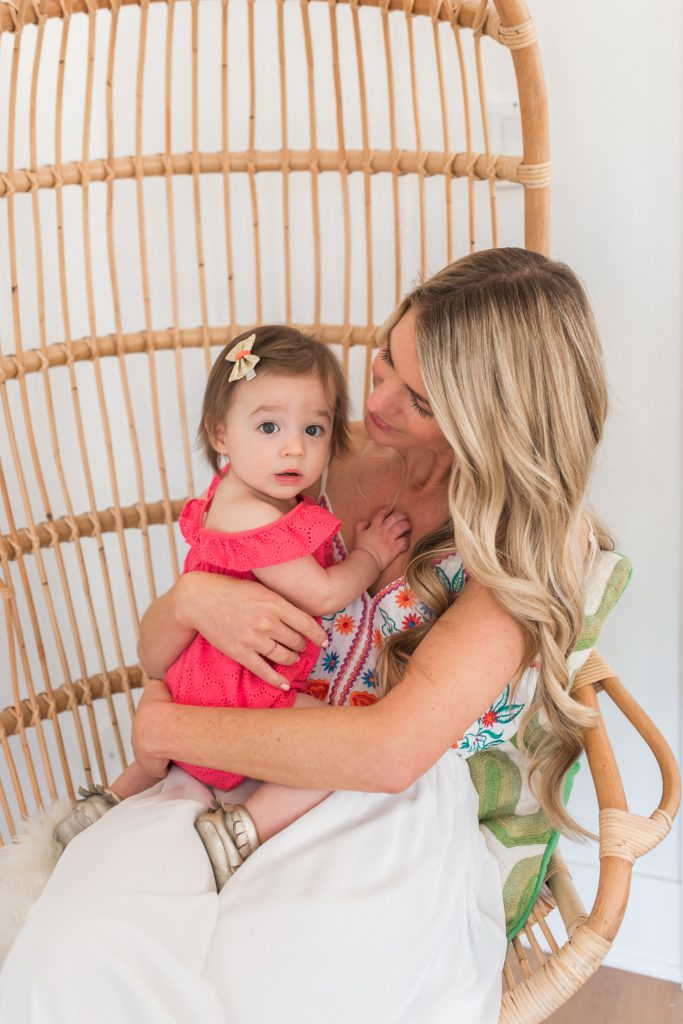 I knew it was coming but she started walking a couple of weeks ago! Crawling is still her favortie way to get around but we get so excited each time she takes a few steps.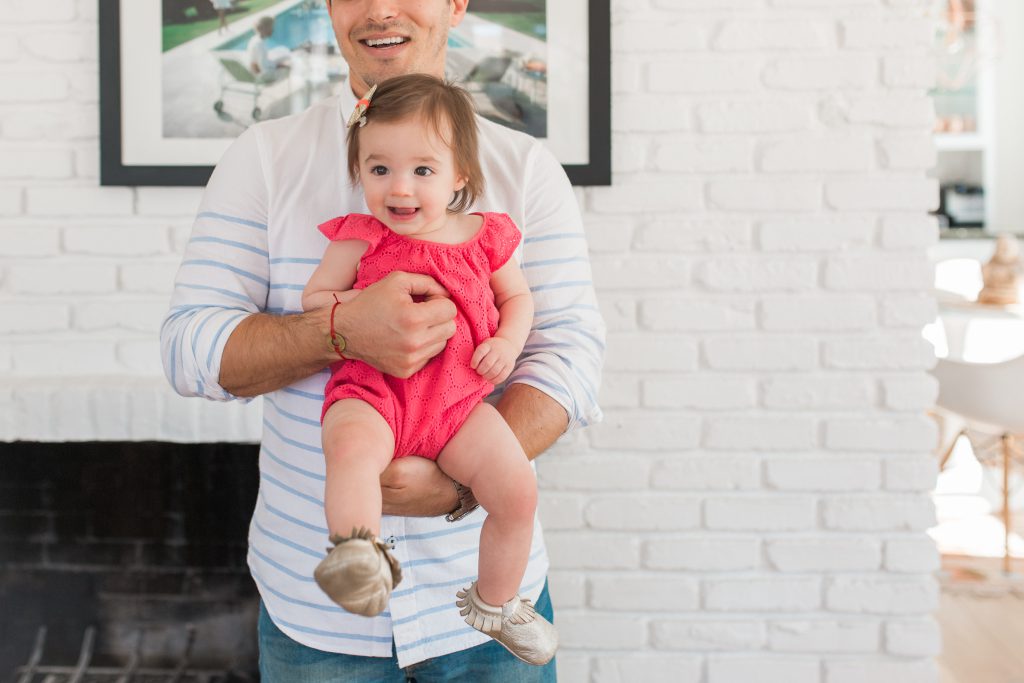 She's great sleeper. She's still taking two naps a day and usually wakes up and just babbles and plays in her crib until we go to get her. She's done so well with the time change and when we travel she has no problems sleeping in different environments. I know that not all babies are great sleepers so maybe we got lucky here.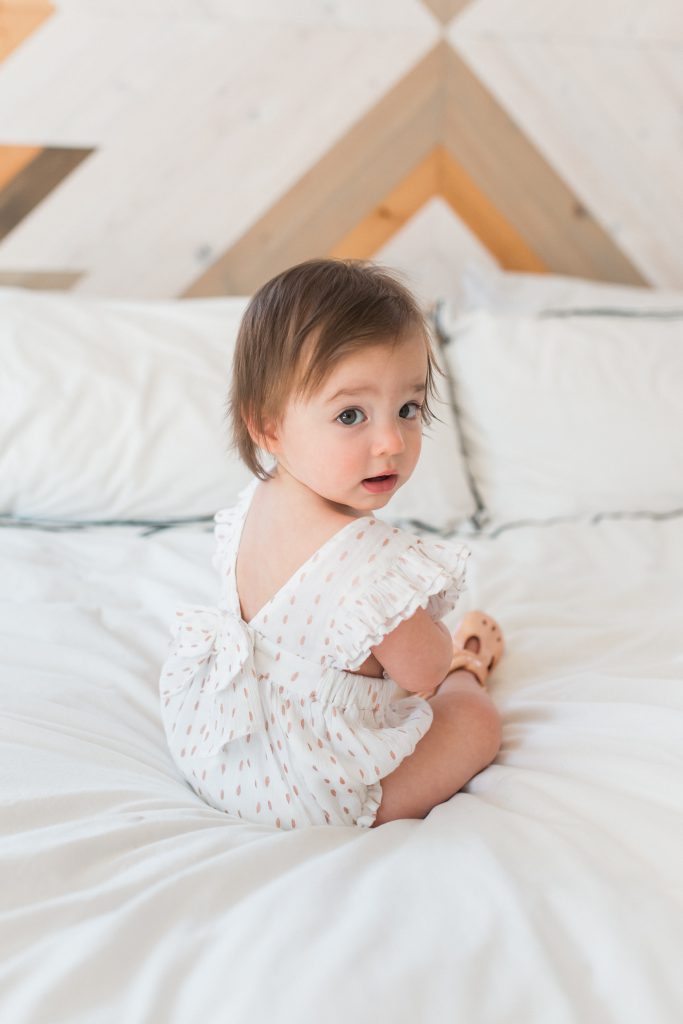 I feel so lucky to get to spend every day with her. If you remember, I went back to work part-time when she was 6 months old. I only lasted a couple of months, but that was the hardest thing I've ever done. That experience makes me appreciate my days with her even more.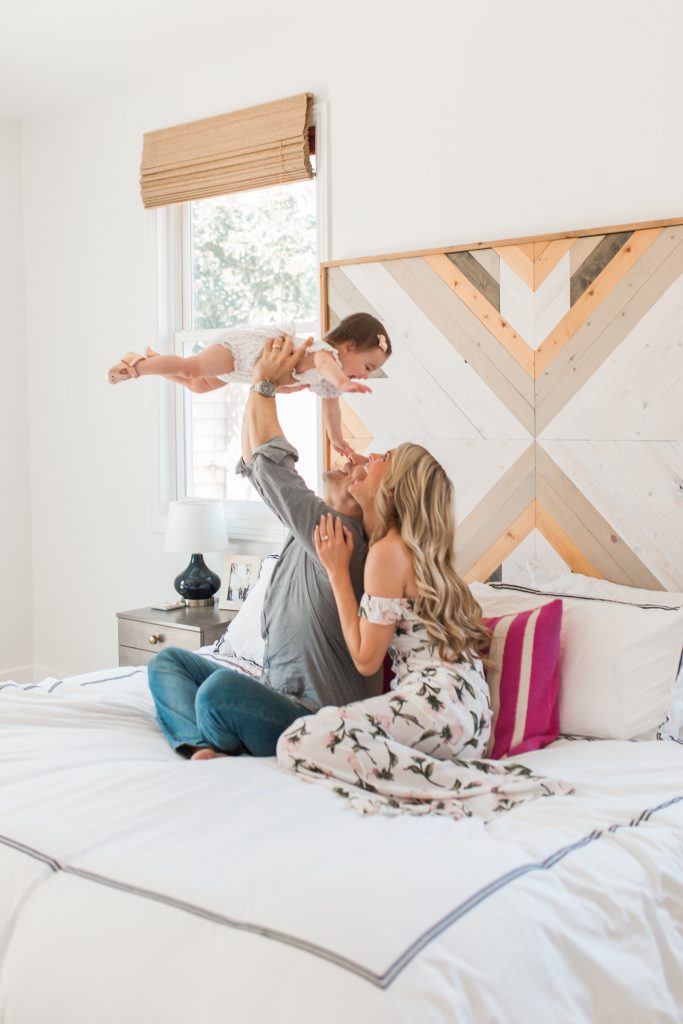 On another note, I'm excited to be done taking the monthly photos, I'll be posting the final one on my instagram today. They've gotten so much harder the past few months and getting a good one really became a challenge.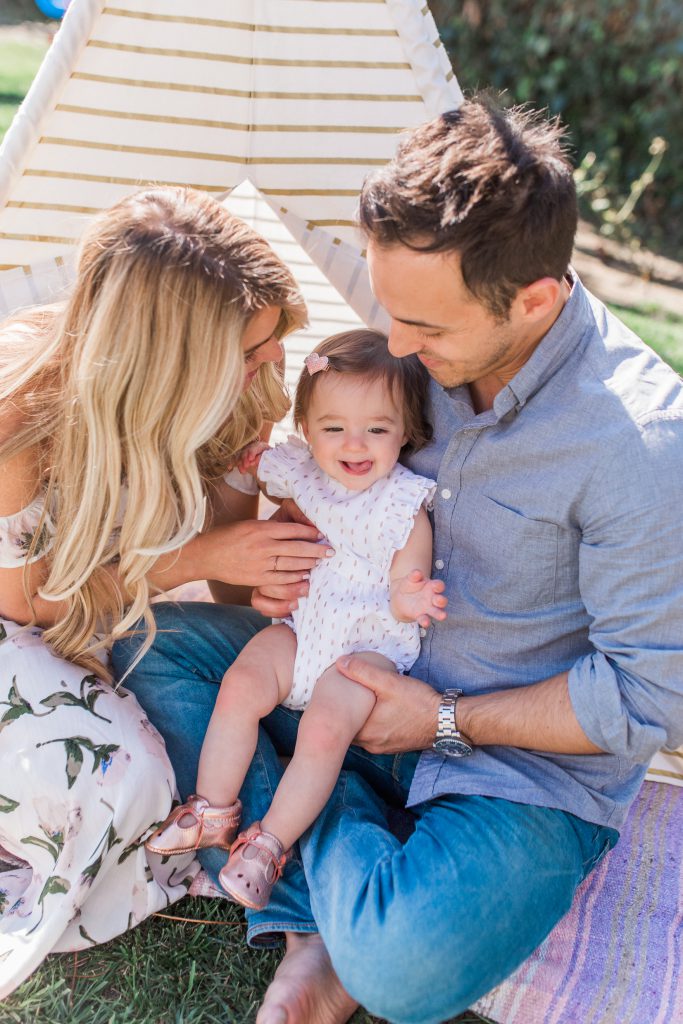 I'm linking all my monthly updates below: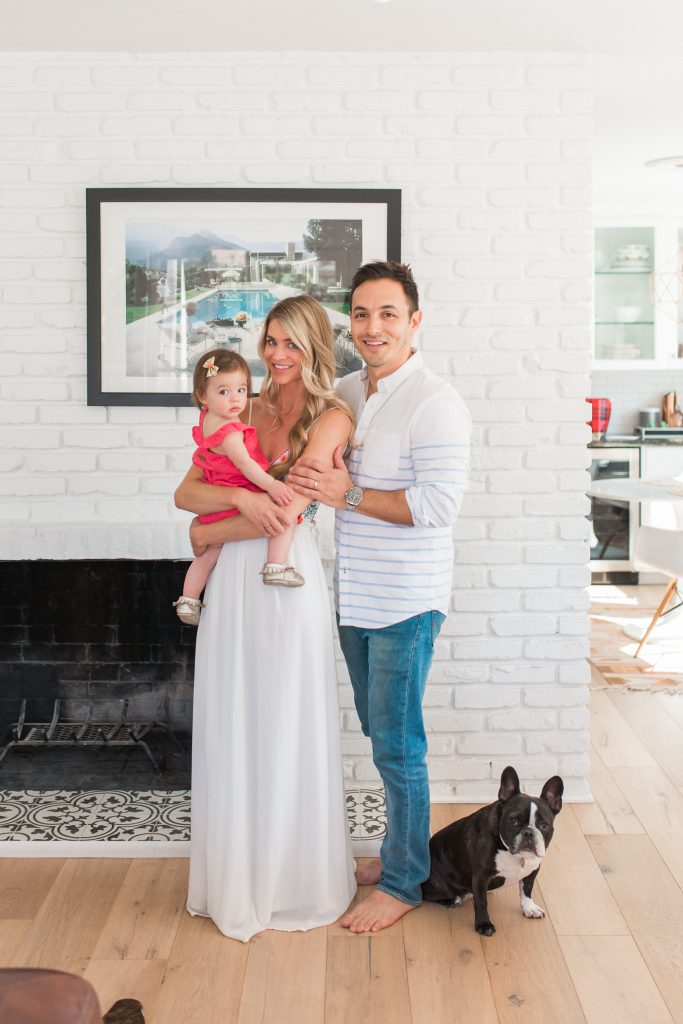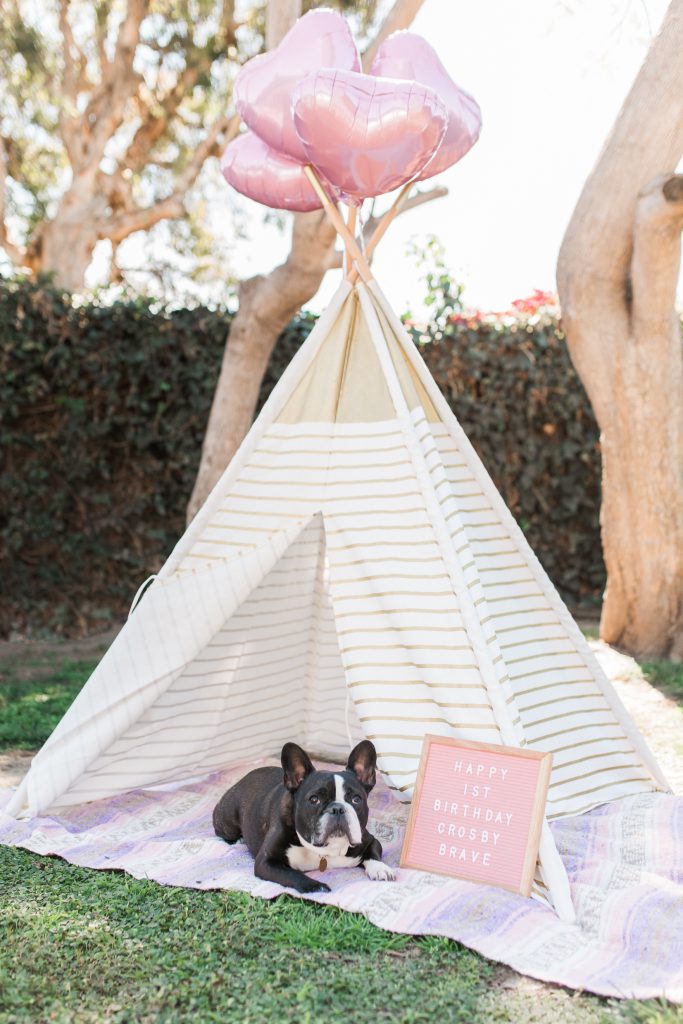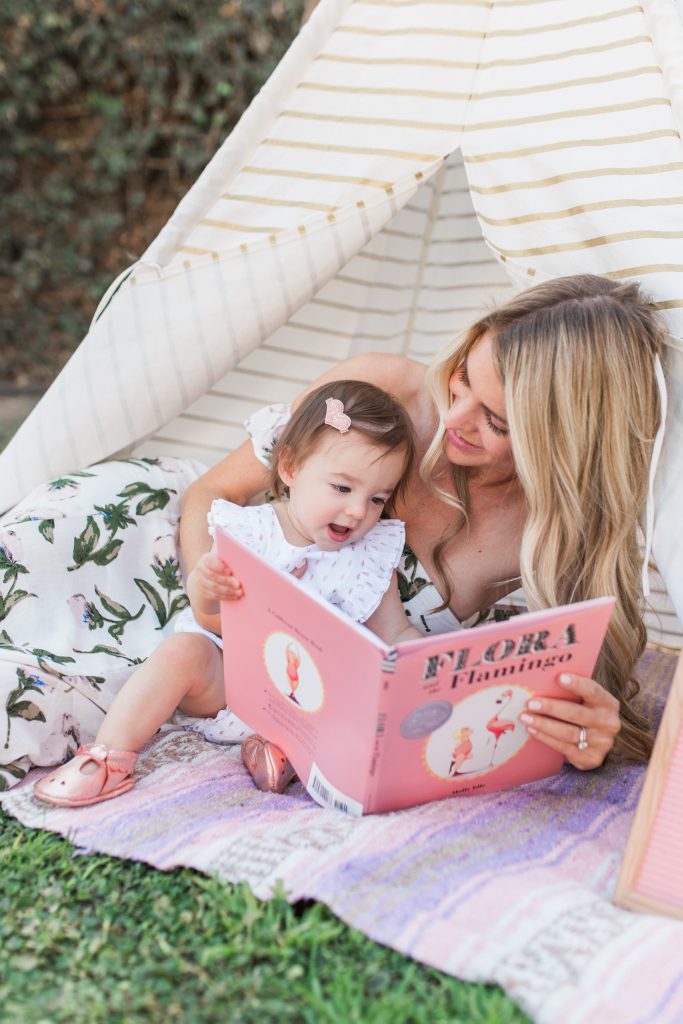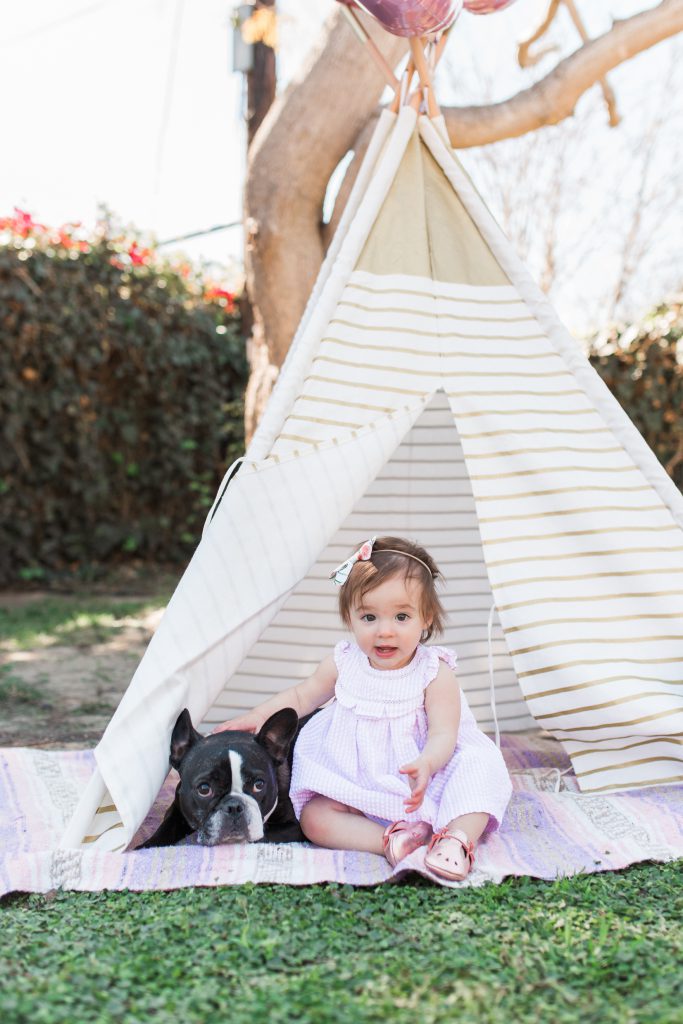 photos thanks to Vanessa Lentine