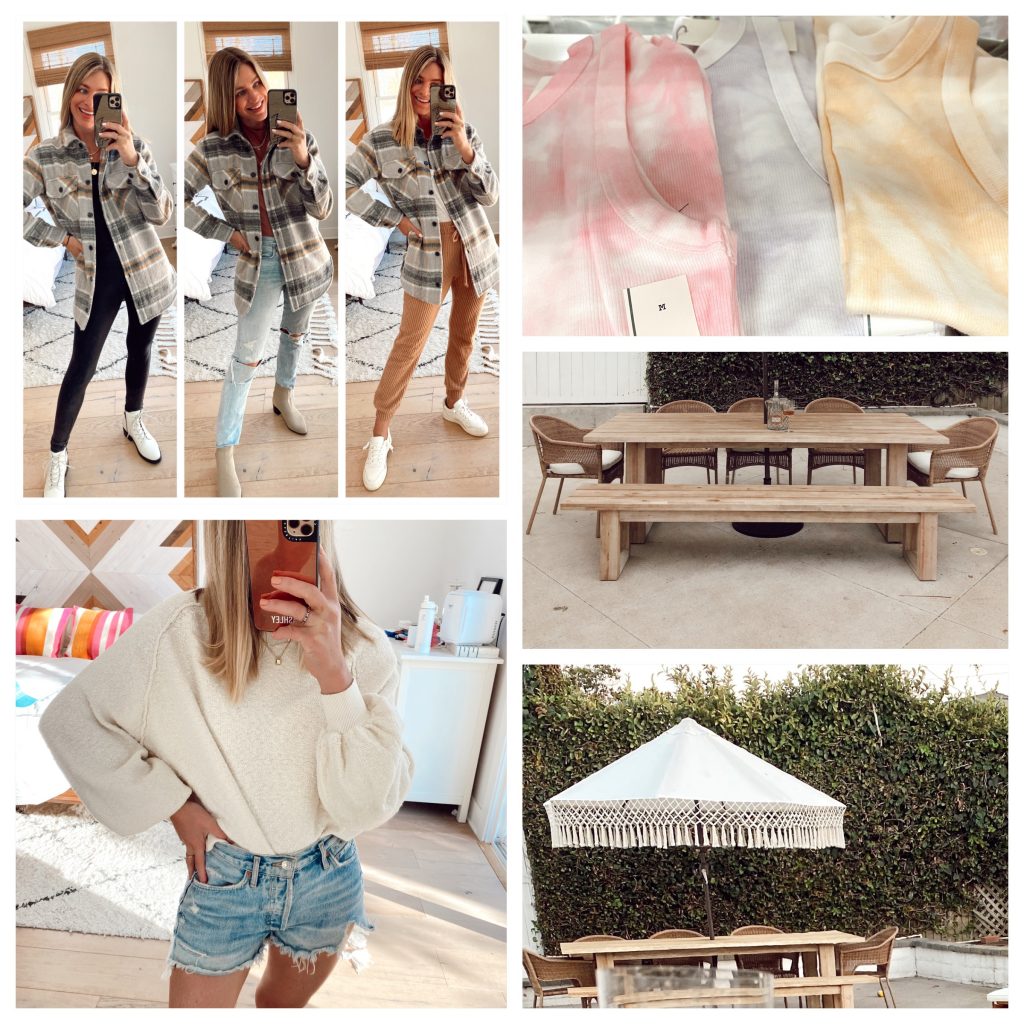 Well we made it 1/12th of the way through the year! Ha. I know yesterday was Groundhog's Day, but truthfully every day has kind of felt like GHD for the past 11 months. Today I'm sharing my January top five sellers and then at the bottom I'm also sharing my Amazon top five from the month as well.
Plaid Shacket – Another month with this as my top seller. This "shacket" – shirt + jacket has been a favorite for the past couple months. It's currently sold out but sometimes it gets re-stocked. This month I'm loving this tan one.
Free People Pullover – This was also one of my favorite purchases last month and a staple this month. Currently on sale and it's cozy!
Target Ribbed Tank – I had this in a few colors last summer and was so excited when I saw the tie dyed version. I love these tanks, perfect on their own or layered under something. I bought it in pink and beige.
Outdoor Dining Bench – You can tell we're inching towards spring when outdoor items are selling fast. We've had this bench on one side of our outdoor dining table for two years and love it for extra seating.
Outdoor Tassel Umbrella – Always a hot item! This umbrella sells out quickly but is often restocked. I have two of them and want to purchase another as a spare.
Amazon top 5:
Slippers – So comfortable and cozy. I wear them 24/7 at home.
Teddy Coat – My go-to coat in the winter. It comes in a bunch of colors and is under $50.
Leggings – Super flattering basic leggings. They're high-waisted and hit right at my ankle. They come in a bunch of colors and prints – I have them in black.
Adidas Sneakers – These are "big kids" sizes – you subtract 1.5 from your women's size. I wear a 6.5 in women's and a 5 in these.
Toddler Sneakers – Crosby's favorite shoes! These are designer inspired and come in 3 colors. They take about a month to come and run a little small.