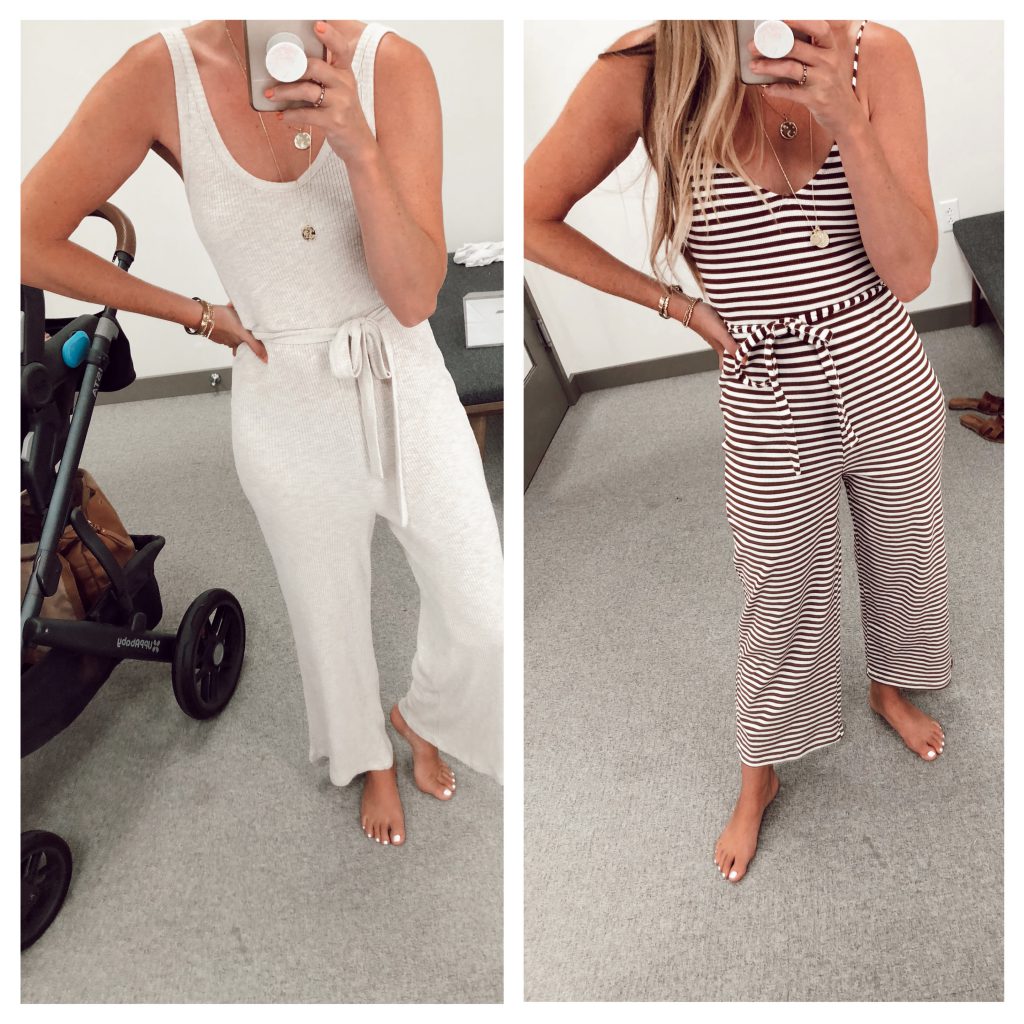 I was doing some online shopping last week and came across this jumpsuit. I loved how neutral and comfortable it looked and that it was something I'd be able to wear from the end of summer through fall. I quickly ordered it for in-store pick up and was even happier with it once I tried it on. I wore it over the weekend and went back online to see if I could find anything similar. I found a couple really similar options in different colors and ended up getting this striped one.
Topshop actually has a few similar, I haven't tried them on but since I was so happy with the fit of the two I got I can only imagine they're similar. Here's one in olive green and here's one in black.
I wore the striped one out rum tasting on a yacht Monday. Typing that makes me sound a lot fancier than I am. Tuesday I was back in my momiform running errands and going to the park with the kids. It was fun while it lasted!
Since I'm loving jumpsuits so much right now I wanted to share a few others at all different price points. This one is also striped and comes in two different color ways for under $16. This one looks really comfy and still chic – comes in four colors and is under $20. This one has a higher price point but I'm loving the color for this time of year. Obsessed with this camo one, it looks so cozy! This one is super cute but looks more like overalls and it's under $100. And lastly, I love this off the shoulder one, the print is fun too.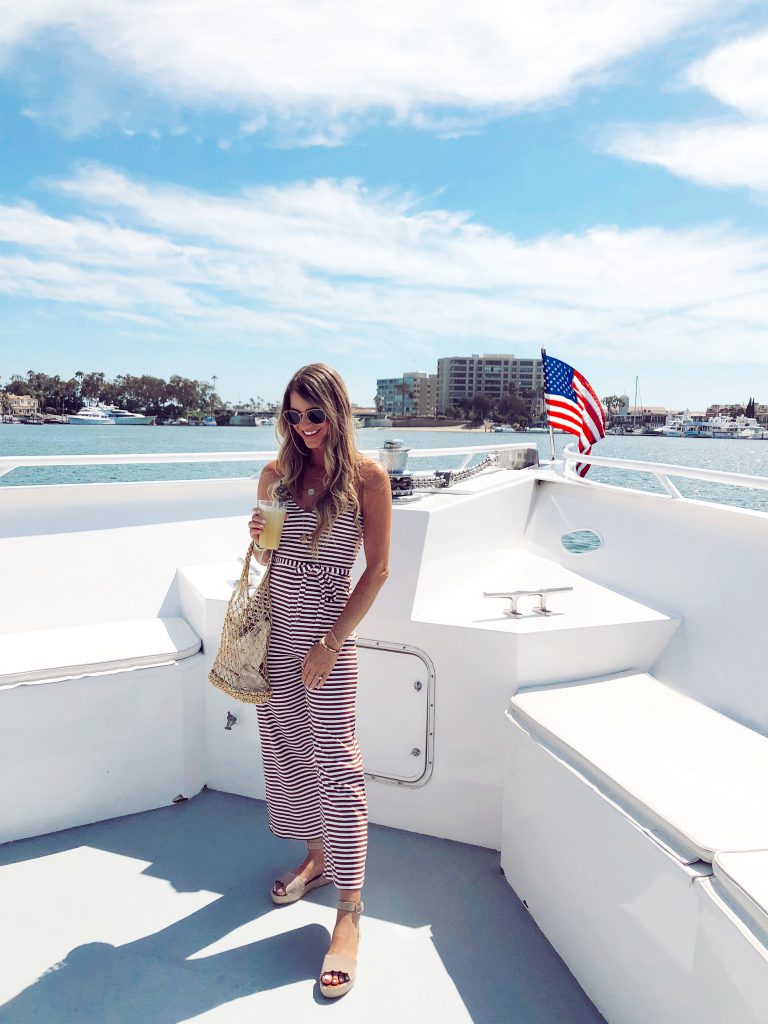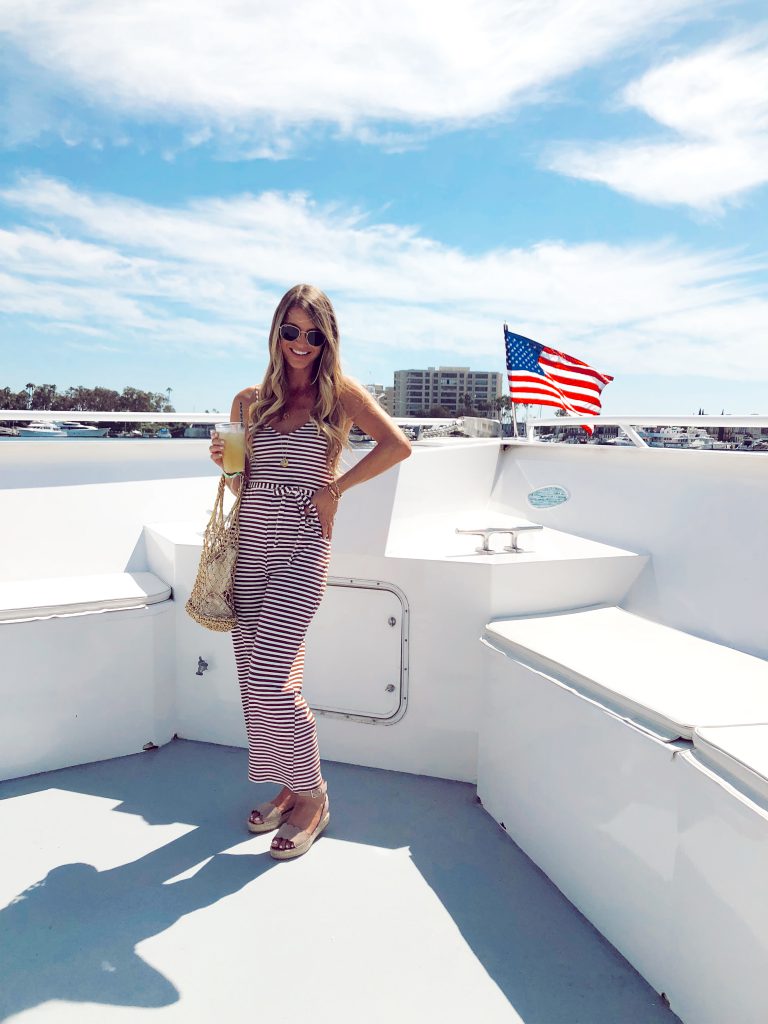 jumpsuit, bag, sunglasses chain, sunglasses, long necklace, shorter necklace, bracelets: 1, 2, 3, 4, similar sandals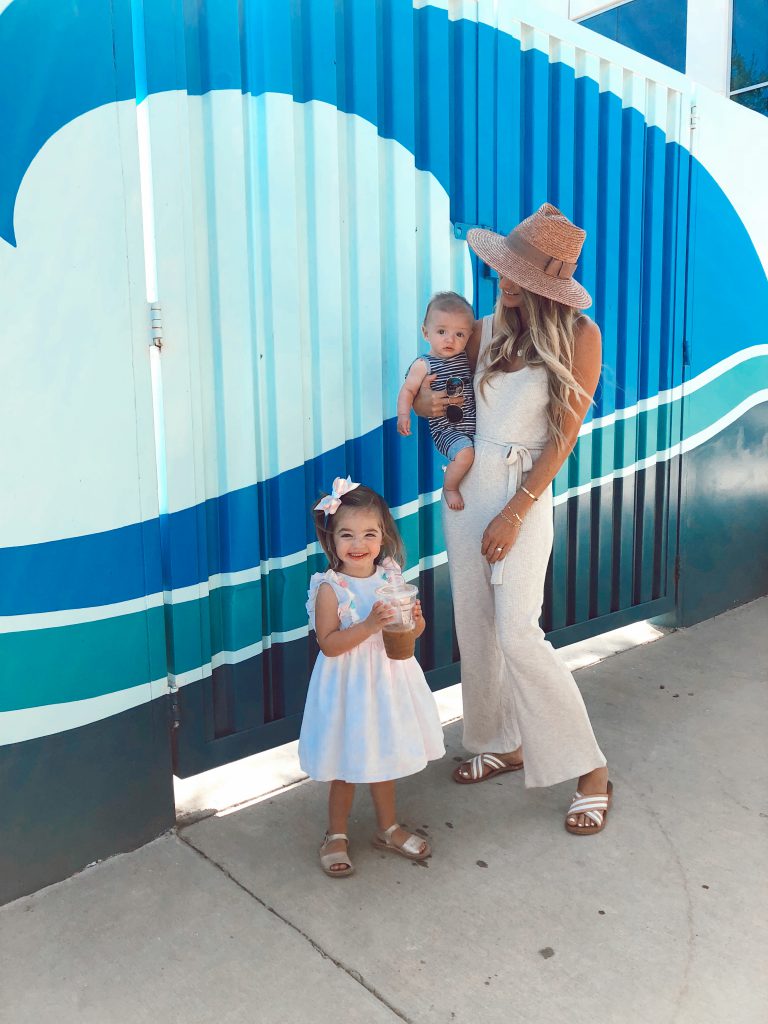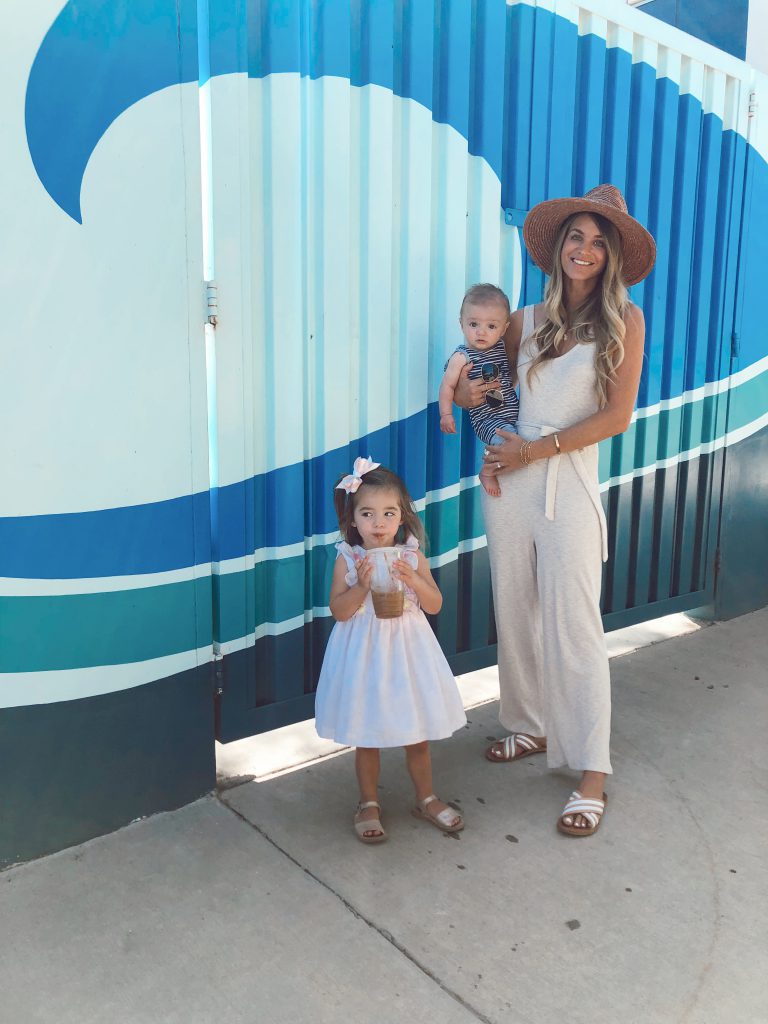 on Wilder: similar onesie
on Crosby: similar dress, sandals 
Hope you're having a great week – thank you so much for reading and following!