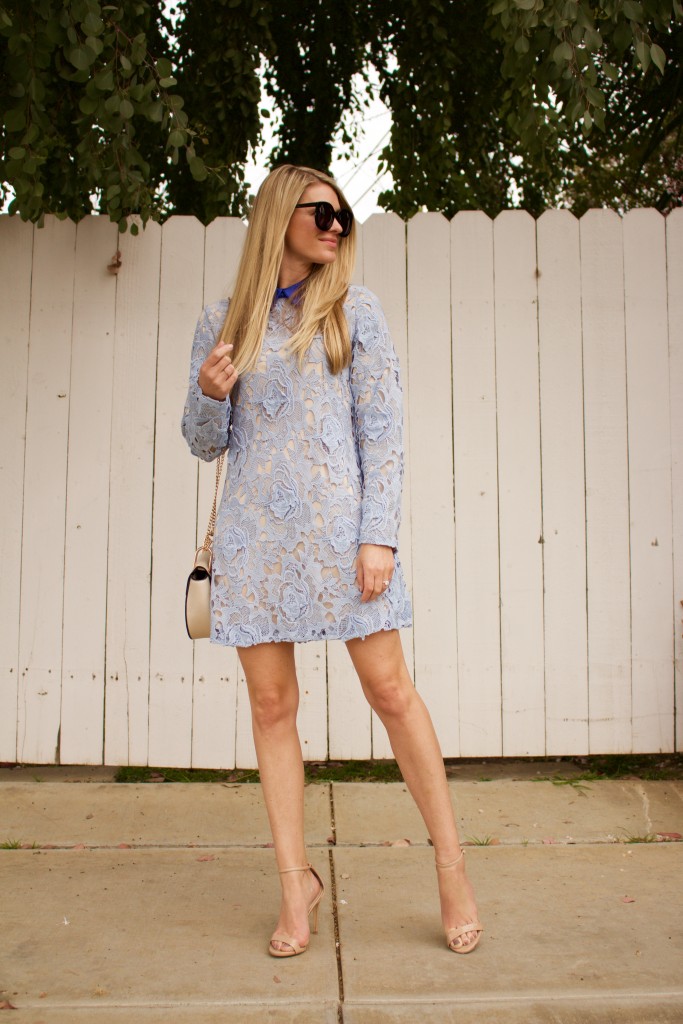 I kinda have an obsession with lace dresses.
Evidence (here, here, here, here, here)
But I really noticed how much last night when I was going through my closet. We had to temporarily move into our guest room for the final leg of our long remodel. But guess what… WE'RE ALMOST DONE and get to actually move in this weekend. I'm counting the days. When we moved into our house at the end of November Jeff told me to pack for a month/six weeks top. Good thing I didn't listen to him and over-packed. Now, fifteen weeks later, I can finally rediscover all my favorite things that have been packed away in our garage all winter.
But back to the dress. This one is different than I usually go for. Not quite as fitted, long sleeved and the collar…. but I love it. It's actually a great alternative to wear to a bridal shower if you're a bride and are sick of white dresses. Think of it as your "Something Blue" a little early. 🙂 Oh and it's under $50!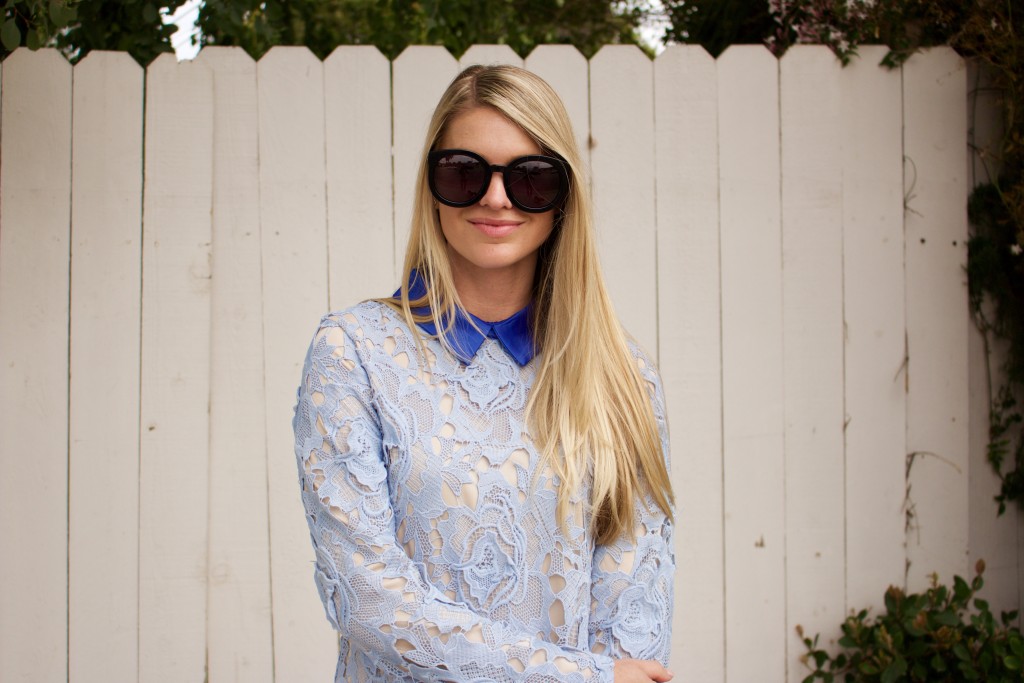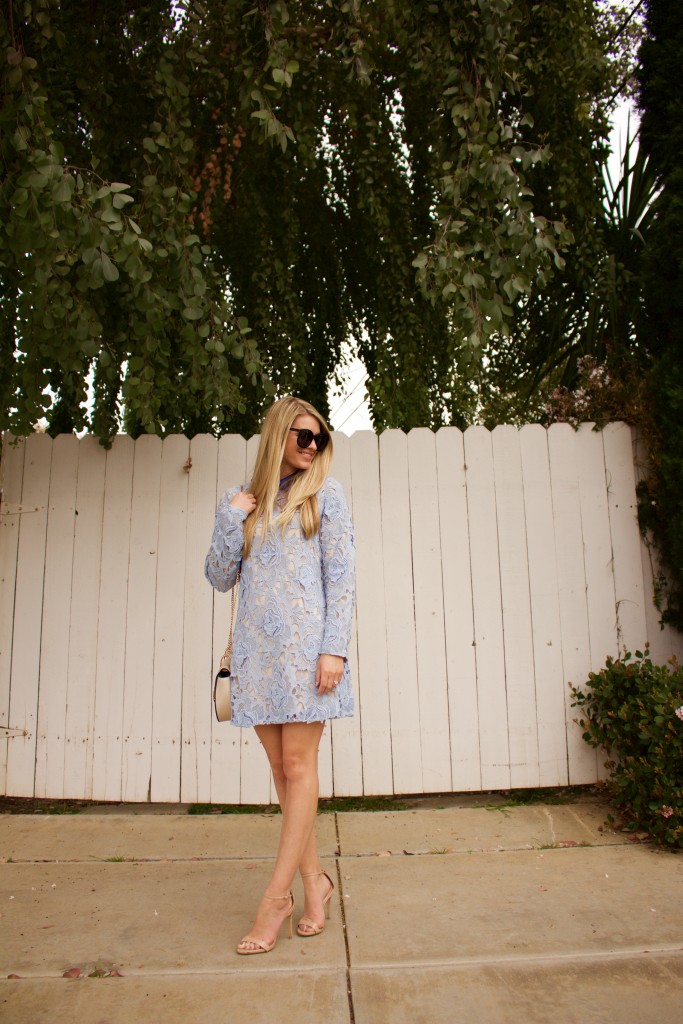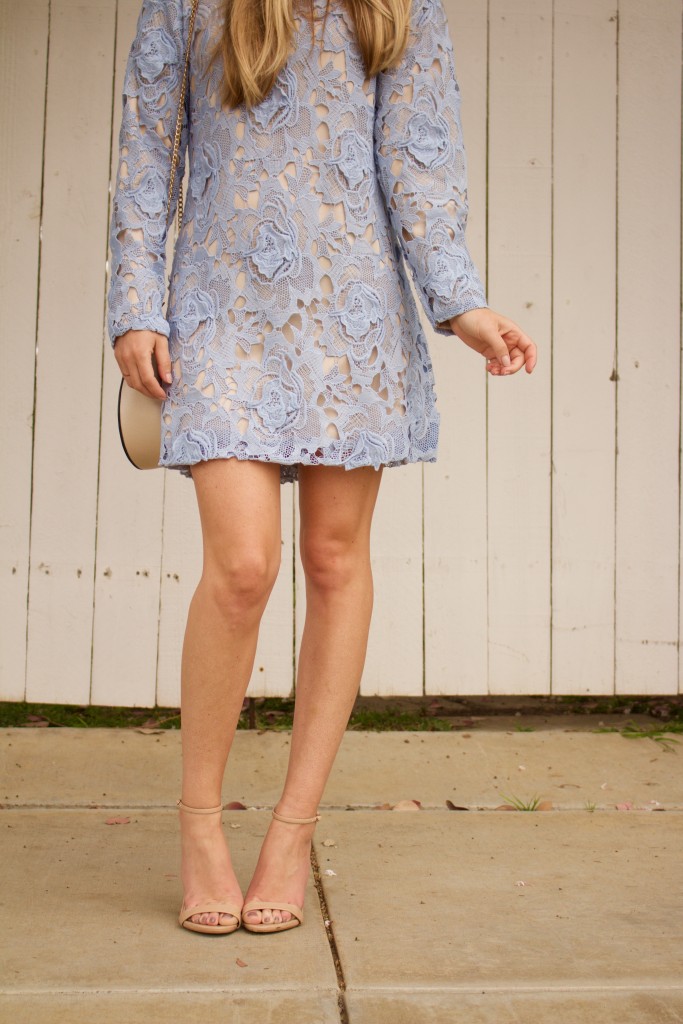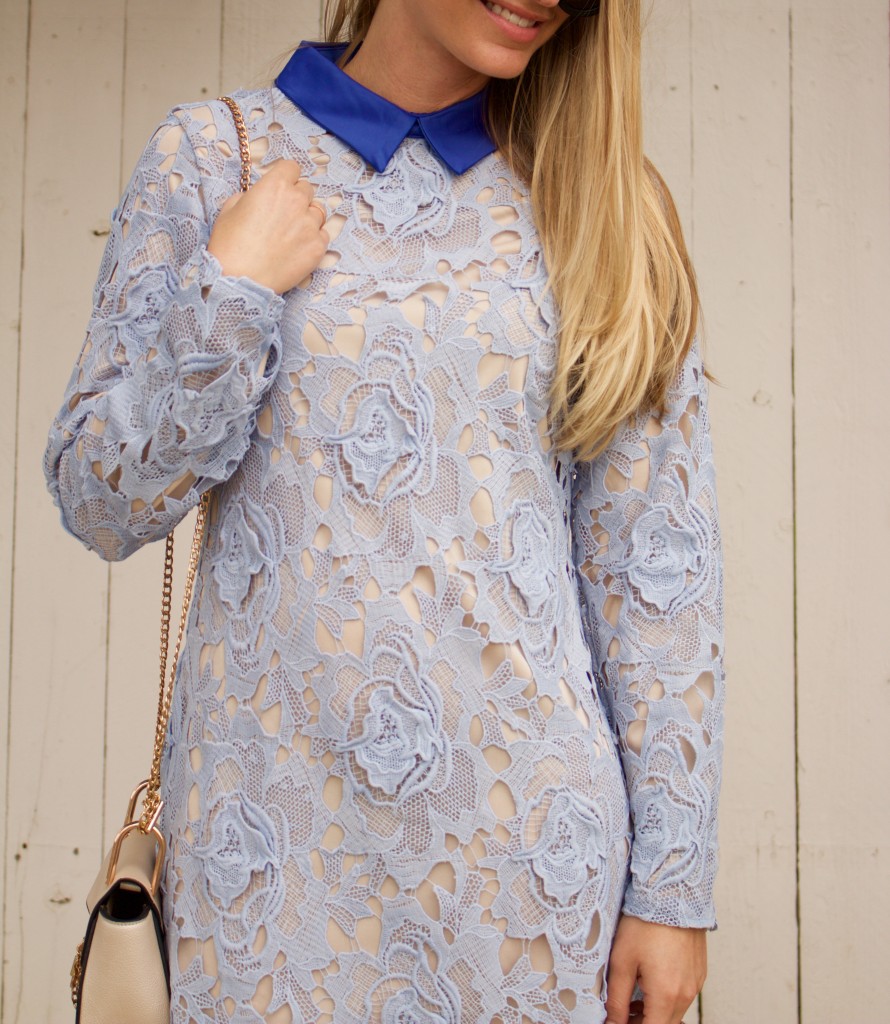 karen walker sunglasses, dress c/o, purse c/o, steve madden heels
-shop the look –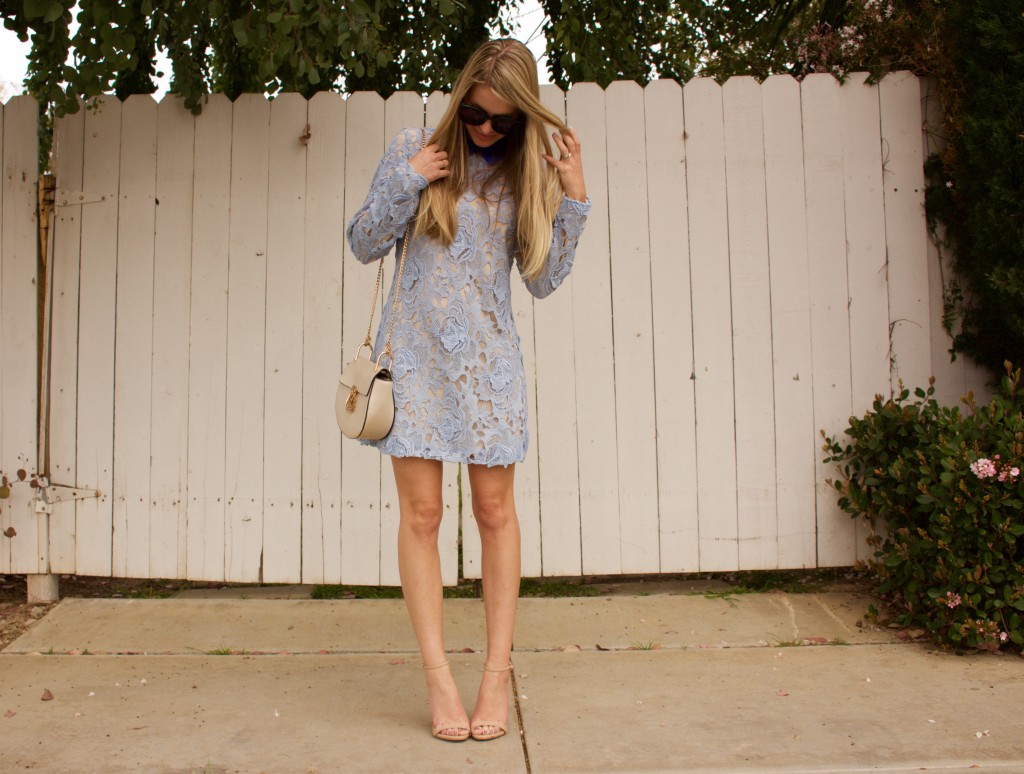 Hope you have a great Thursday – thanks for reading!