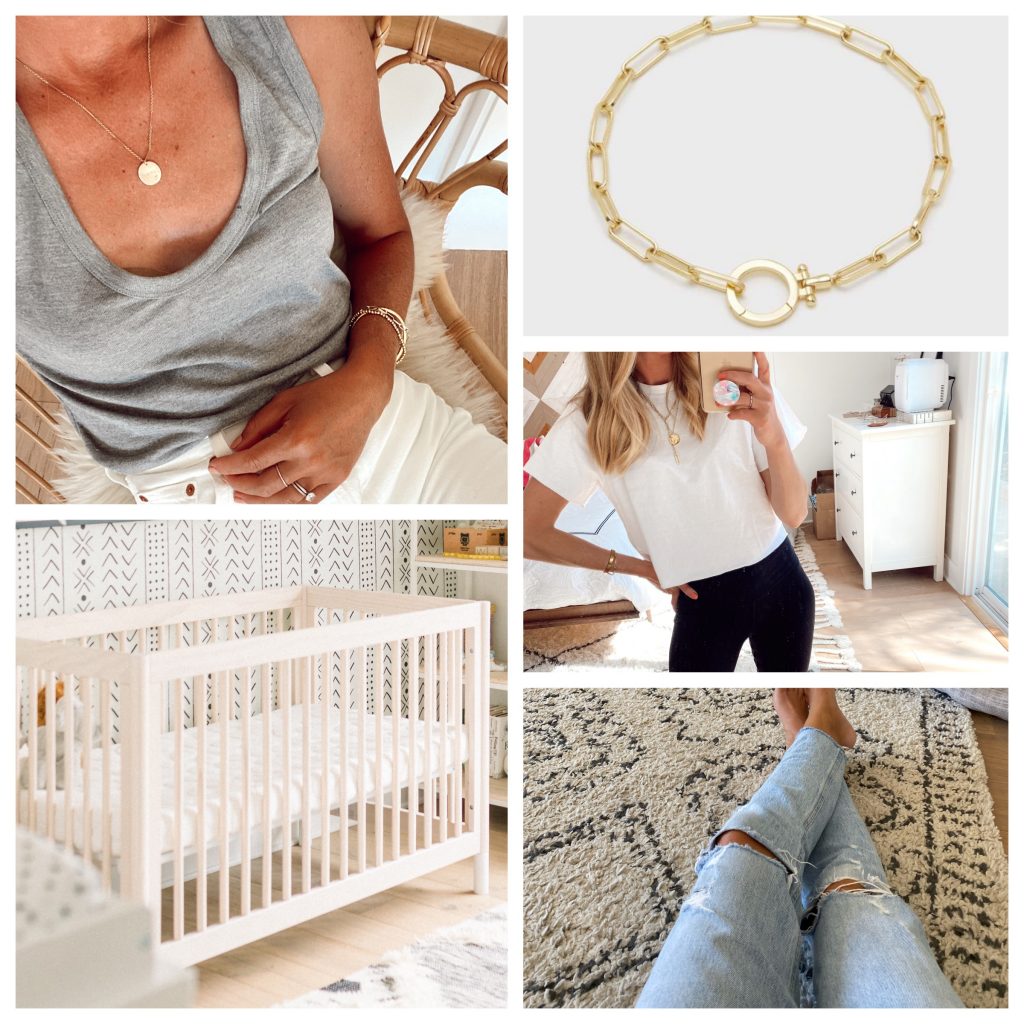 I'm coming at your today with my top 5 sellers from May. I pushed this post back a week to take some time to pause, listen, research and talk about the Black Lives Matter movement. Pausing content was just a start, I'm hopeful that when everyone resumes business, this will not be forgotten and the right steps will be taken to work towards this change. We can all do better.
Anyway, with that said, here are my top 5 sellers from May.
U-neck tank – This tank! I bought it in three colors and wouldn't shut up about it for weeks. It was only $15 but the quality is amazing. Such a great basic. Unfortunately this was so popular it sold out. Fingers crossed they bring it back.
Nook crib mattress – Both kids have slept on this mattress since they started sleeping in their cribs. It's safe, breathable, comfortable, the cover is washable and it's held up for 3 years.
Gorjana bracelet – A staple in my arm stack. Perfect little bracelet that goes with everything and looks great when you mix it in with other bracelets.
Raglan crop tshirt – Another great basic and a good price point. It's cropped but not too short and is really flattering worn with high-waisted pants or shorts.
Agolde Jamie jeans – I'm such a fan of these jeans. The color, distressing and comfort level are amazing. They run a little big and stretch out a little so I find myself washing them more than my other jeans. They're also a splurge, but I think they're worth it.
Thank you so much for taking the time to read and for following me and supporting. XO