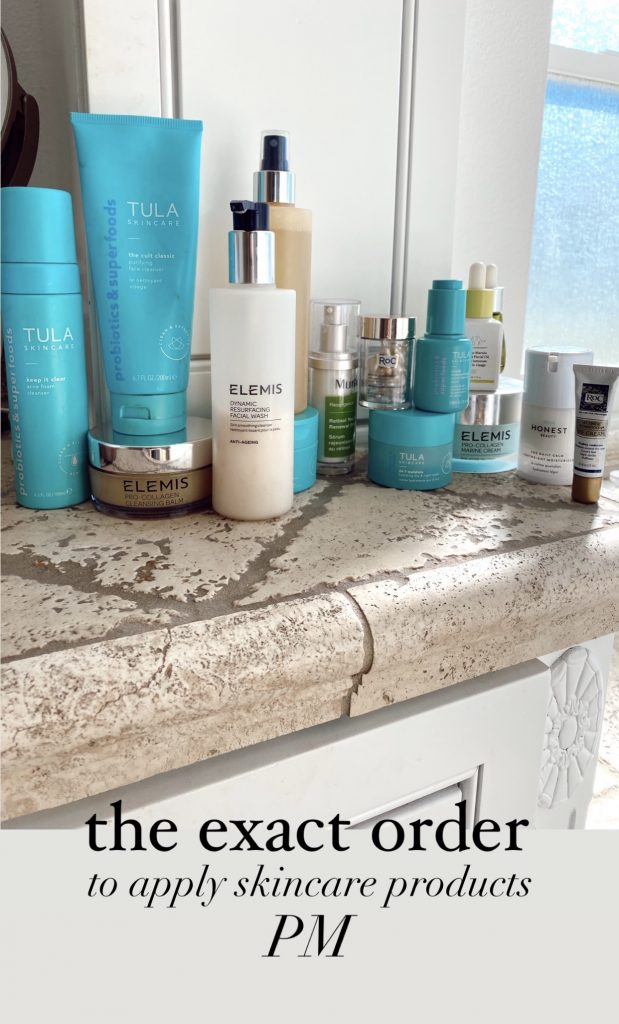 One of my favorite parts of the day is my nighttime skincare routine. Is that weird? It's one of the only 15 minute periods of time I get with no interruptions or distractions and it is very peaceful. I do it once the kids are down for the night before Jeff and I unwind watching a show. Did you know there's a correct order for applying skincare? I recently learned about it and realized I'd been doing a few steps out of order for years! Here's the correct breakdown: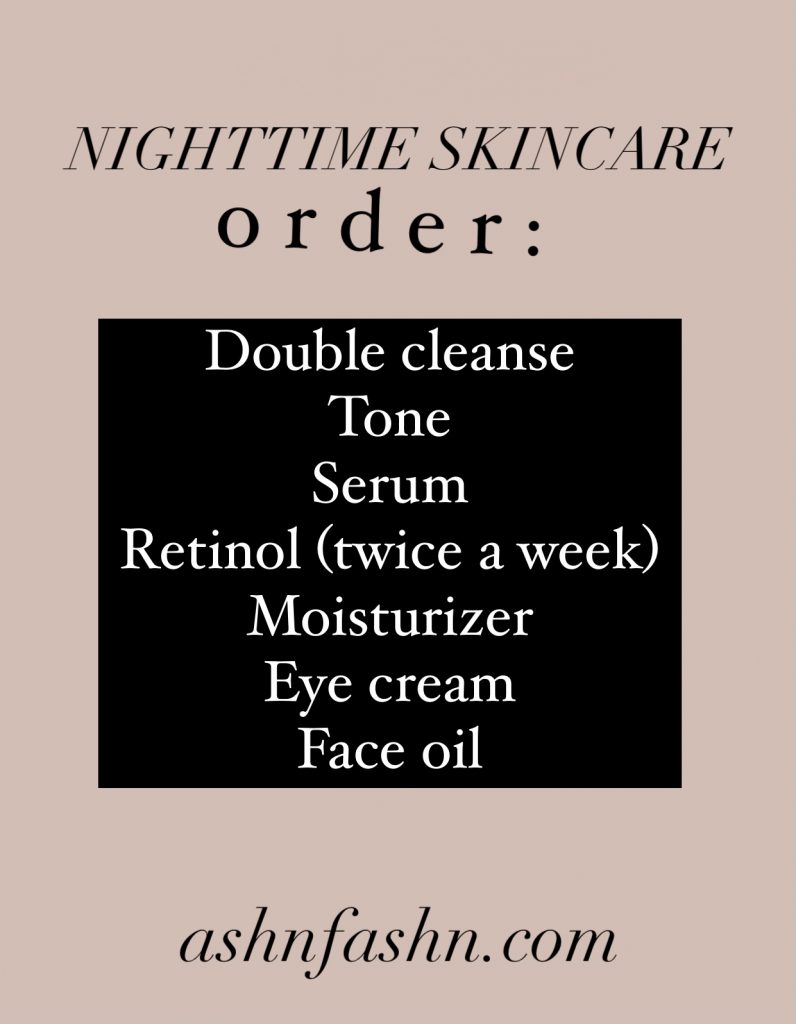 Double cleanse
This is hands down my favorite cleansing balm (and I've used a bunch!) I apply to a dry face and rinse with water. It feels like butter and it melts off my makeup before I wash my face.
I alternate between a few different cleansers – this one, this one and this one.
Tone 
I've used this toner for years and I just started using these toner pads (reminds me of stridex pads from back in the day expect they're all natural) and this toner.
Serum
I started using these serum capsules a couple months ago and LOVE them. My skin has looked fresher and brighter and felt softer.
Retinol (2x a week)
This is the one I've used for over a year. I'm also a fan of these retinol alternative face drops.
Moisturizer 
I have a few favorites this one, this one and this one.
Eye Cream 
This one is from a drug store brand I started using a few months ago – it has amazing reviews.
Face Oil 
The last step that helps to lock everything in. I switch between this one and this one.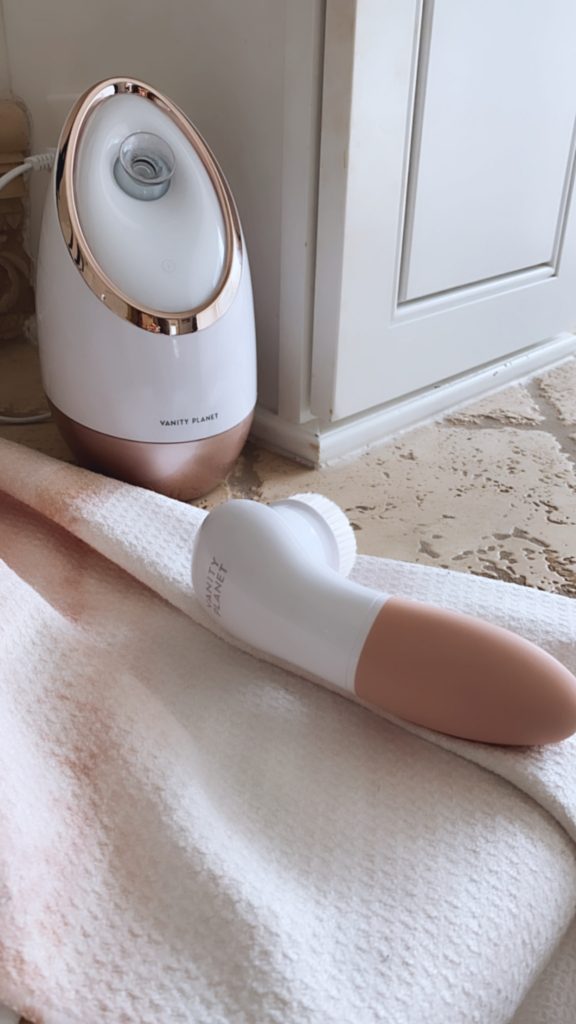 A few notes –
ASHLEYJACKEL gets you 15% off all Tula products.
I use this facial steamer after I double cleanse probably 5 nights a week for anywhere from 2-10 minutes.
I keep this face cleansing brush in my shower and use it at least once a week – it really cleanses and exfoliates.