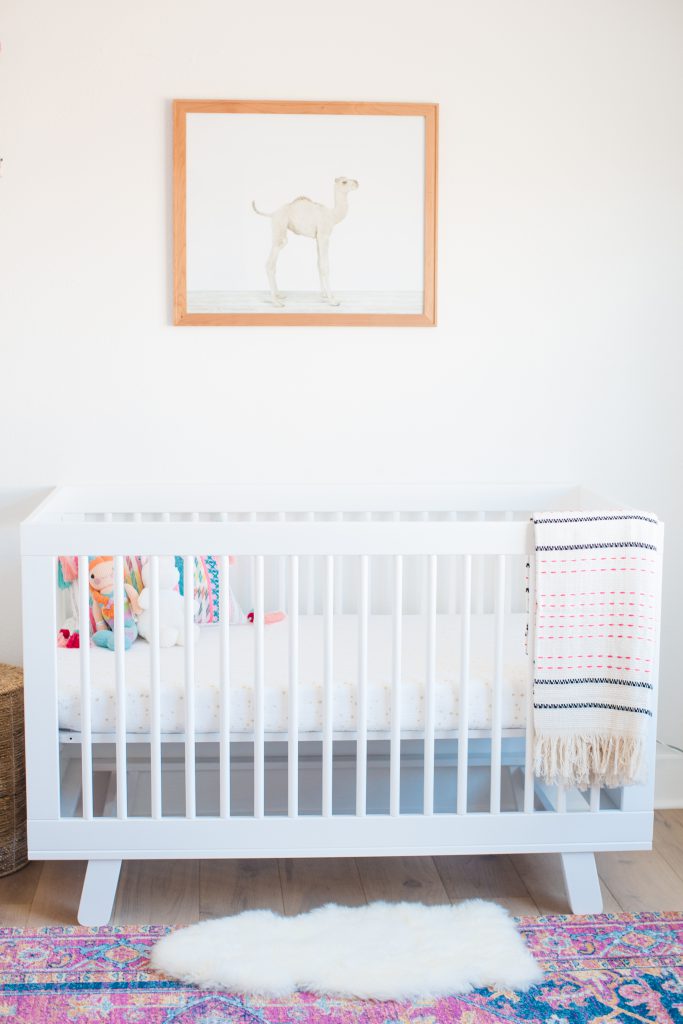 Happy Monday! It's been a crazy few weeks over here adjusting to our new addition. With each day that passes it feels like we're starting to get into more of a routine and everything gets a little easier… except the lack of sleep – but that's to be expected. We were even able to get out in public as a family this weekend, it was a success because Crosby slept through the whole outing. 🙂
I wanted to start sharing some products we're loving thus far. Starting with her mattress and changing pad. We did a lot of research on crib mattresses and finally settled on the Pebble Air Mattress from Nook, and although she hasn't slept in her crib yet, I can tell we're going to love it. Sometimes I place her on it for a few minutes so she can get some wiggles out before I feed her and I love how light and airy it is. Also it's all organic so I don't have to worry about her breathing in anything toxic.
We also got the Pebble ChangePad from Nook. We starting using this as soon as we got home from the hospital and are really happy with it. It has the same Pebble Wrap as the mattress so it doesn't even need an additional cover and is really comfortable for baby. It's far from any cold plastic change pads and provides a really cushy spot to change Crosby.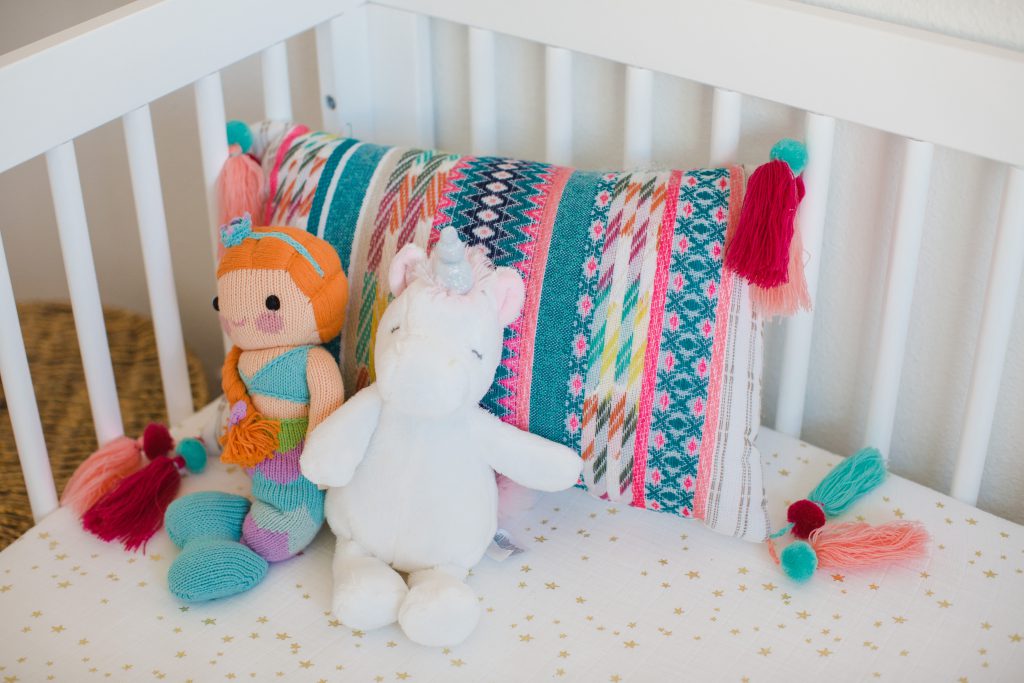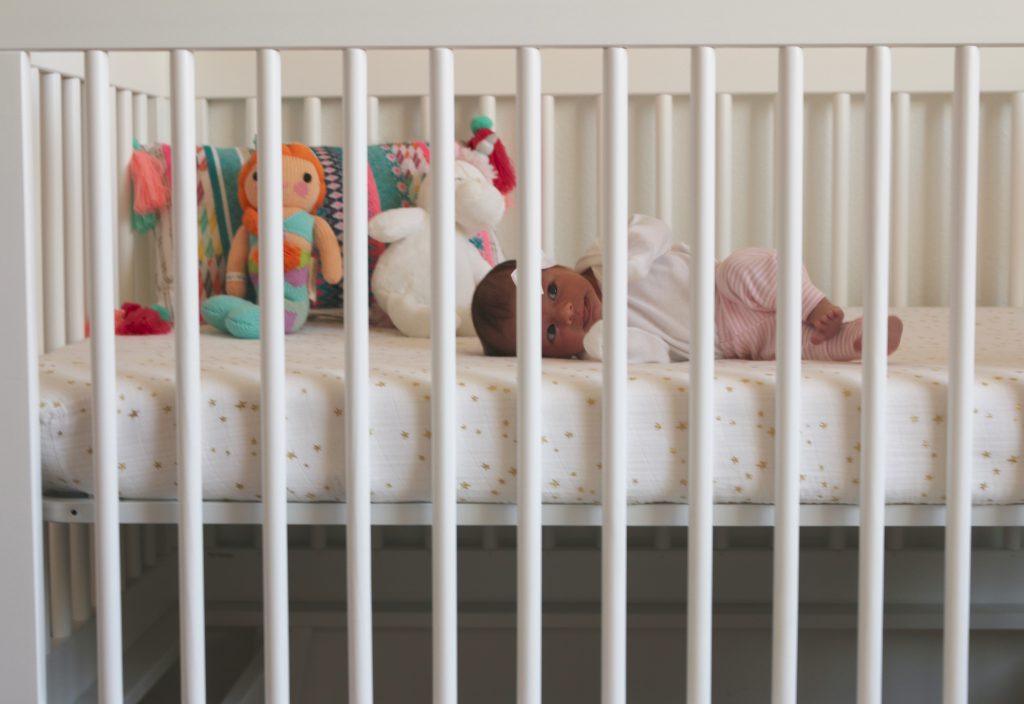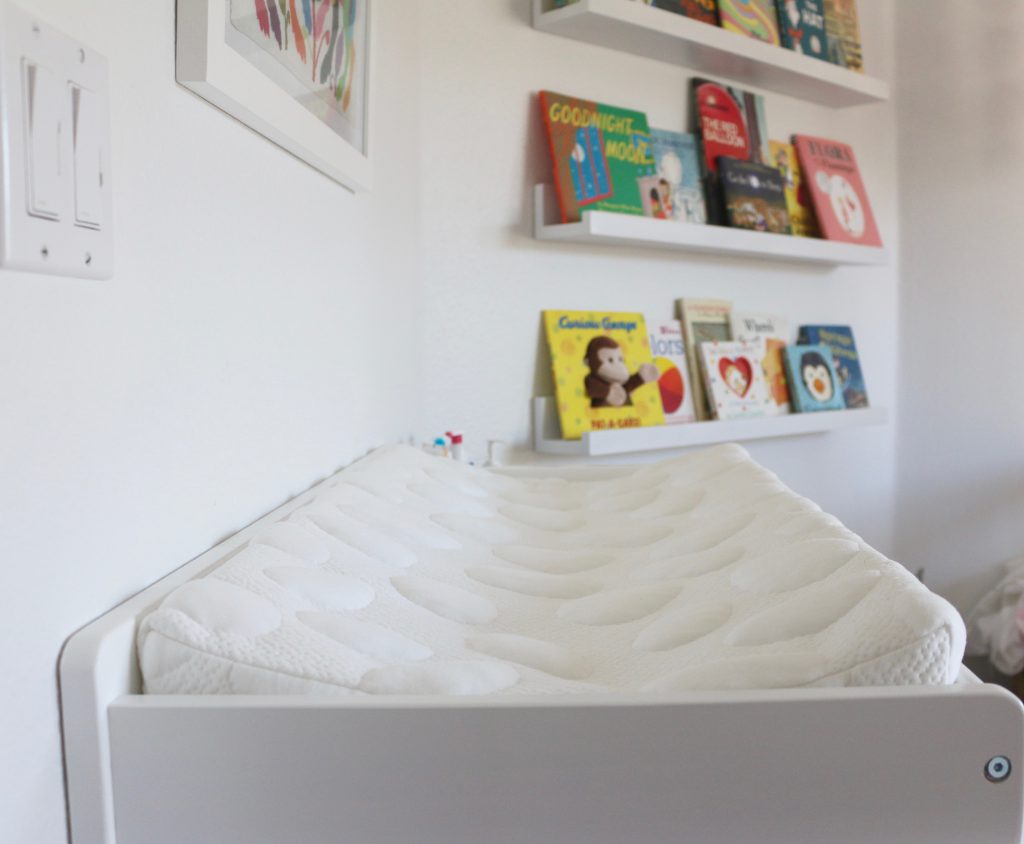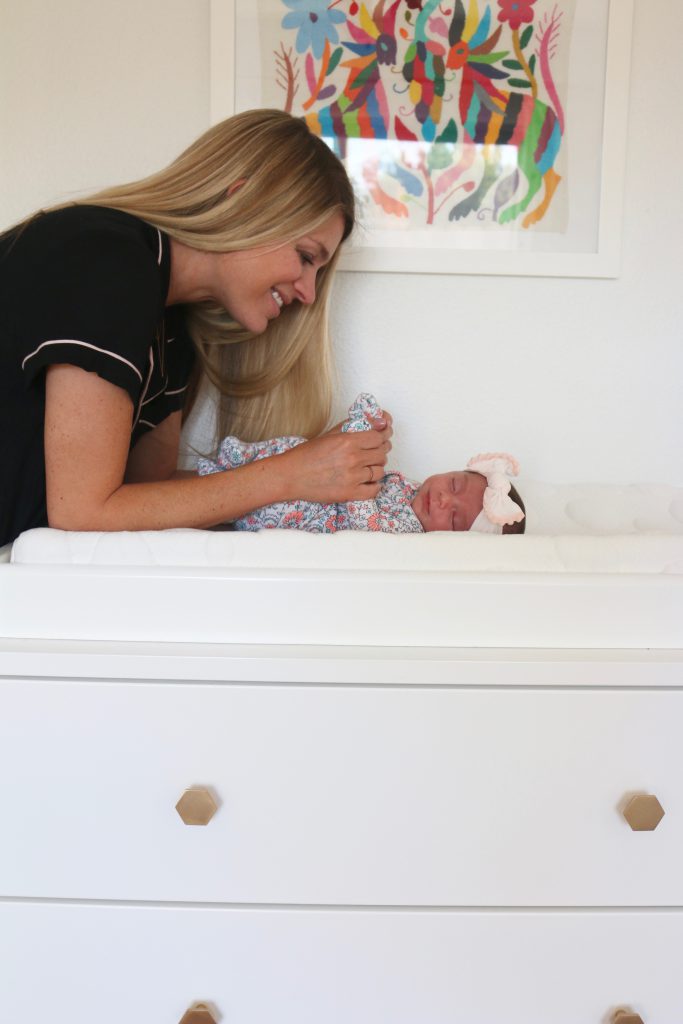 room details:
Mattress: Nook c/o
Changing Pad: Nook c/o
Crib: Babyletto c/o
Changing table: Delta Children c/o
Hardware: CB2
Rug: Wayfair
Mobile: Land of Nod
Crib Sheet: Aden & Anais c/o
Crib Pillow: Target
Mermaid: Cuddle & Kind c/o
Unicorn: Carters
Camel Art: Animal Print Shop
Crib Blanket: Land of Nod
White rug: Ikea
– shop the post –

Hope you had a great weekend – thanks for reading!
* Top two photos by Taylor Cole