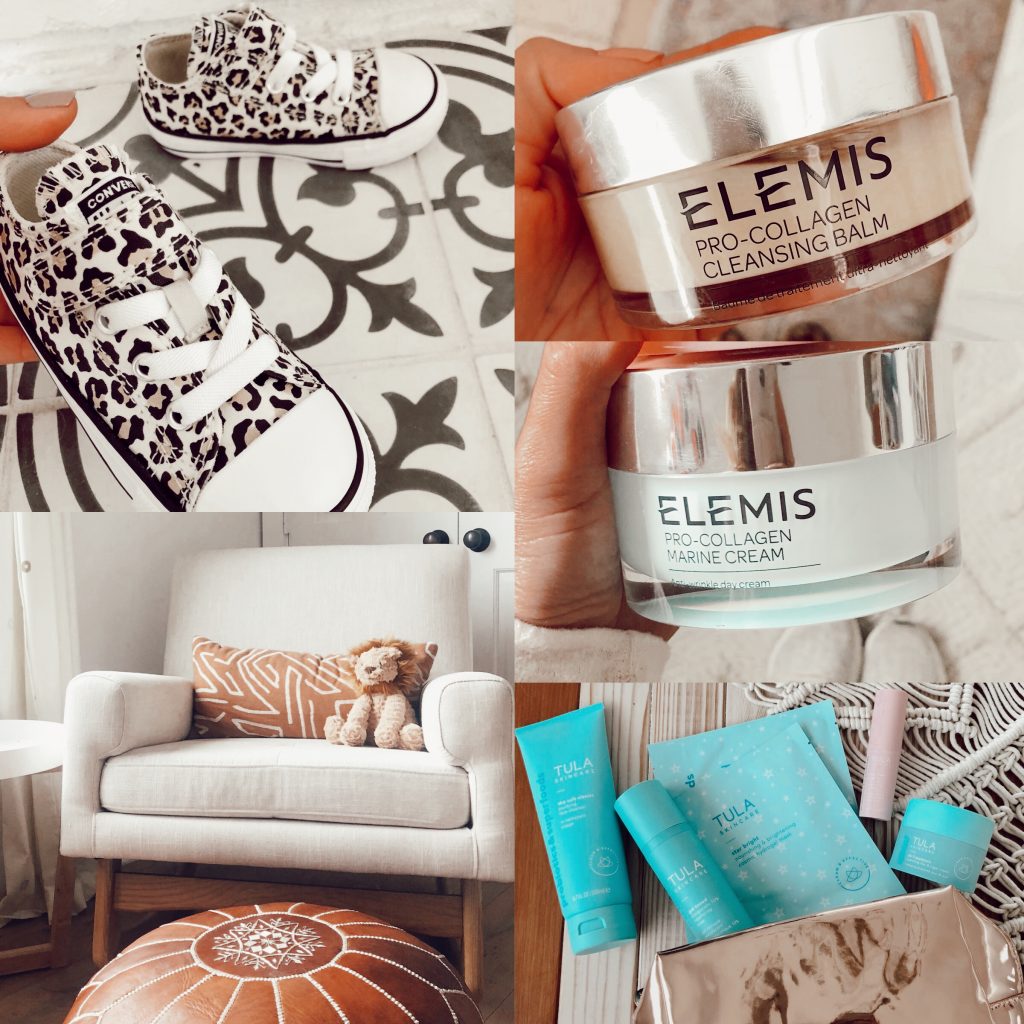 I'm still recovering from the carb fest that was Thanksgiving weekend. But today I want to share my top five products from November. I started this series a couple of months ago and it's been fun for me to see the products that end up being everyone's favorites. They're usually at the top of my list as well. This past month had a lot of beauty products, a pair of Crosby's shoes and the rocker I've used in both babies nurseries. Let's break it down…
1. Toddler Leopard Sneakers – SOLD OUT
I purchased these for Crosby early last month and shared them right away. They're so cute, comfortable and practical for every day life for a toddler, kid or even adult. Sadly they were so popular that they sold out.
2. Rocker
We got this for Crosby's nursery before she was born and kept it for Wilder too. When I was shopping for a chair I had a hard time finding a comfortable one that fit in with the room decor. I've been so happy with this one.
I've tried a lot of cleansing balms in the past few years and can with confidence that this one is THE BEST. It feels like butter on your skin and completely melts off your makeup/day. The perfect first step in a double cleansing routine.
4. Marine Cream
Also from Elemis, this marine cream is super moisturizing and a staple in my skincare routine. I use it nightly before I apply oil to help it sink in even more.
I'm also a huge fan of Tula products and really love this kit because it's an amazing value. It comes with 5 full sized products valued at $174, but packages them all together for only $98. + you can always get 20% off with code ASHLEY20
Thank you so much for reading and supporting!
Here are the past months favorites as well: