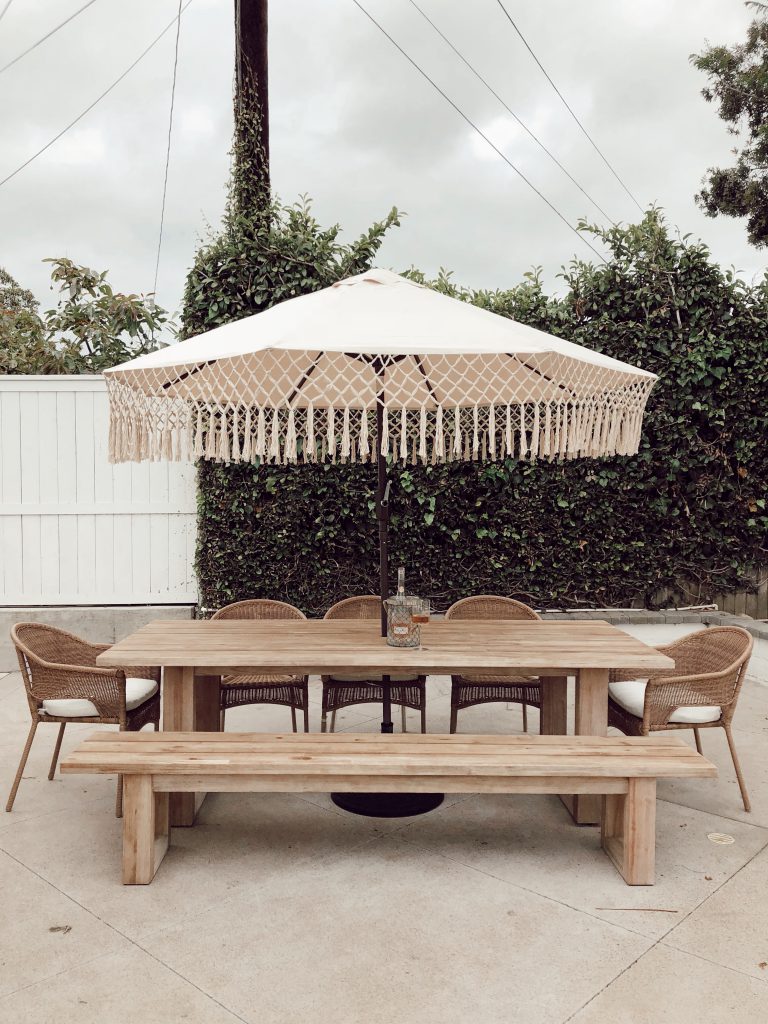 A couple of months ago Jeff and I were lounging playing with the kids in the backyard and both decided we wanted to make a few changes. Our outdoor dining table had been with us since we lived in our rental house and gotten a lot of use/weather over time. We decided a new table was the perfect place to start.
Luckily our plans happened to align with a big sale at World Market and we snagged everything for a major deal. I highly recommend scouting out sales before you make big furniture purchases. Lots of times they coincide with holidays, so keep that in mind.
I was immediately drawn to the white-washed wood tables and quickly decided on this one. We knew we wanted a large enough table to seat our families when they come over. We purchased these chairs and this bench. At first we didn't know if the bench was the right decision but have been so happy with it. But my favorite part of the table is the umbrella… I had been eying this umbrella for awhile and knew it would look perfect in our backyard. It brings in a fun boho element.
We have a pretty big backyard and outdoor patio with different areas for seating and lounging. Last year we purchased these lounge chairs during a sale on Wayfair and have been so happy with them.
Our next area to tackle is our outdoor living room. A few years back Jeff purchased a lot of cushions and decided to build the couch, love seat and chair. He did an amazing job and we've loved having that outdoor area but felt like we needed more to fill up the space. We purchased these end tables also during the Memorial Day sale.
Next up we're looking for an outdoor rug (I have my eye on a few here and here), mounting our TV and finishing up lighting and Jeff is going to built out our fire table (it wasn't big enough for his liking).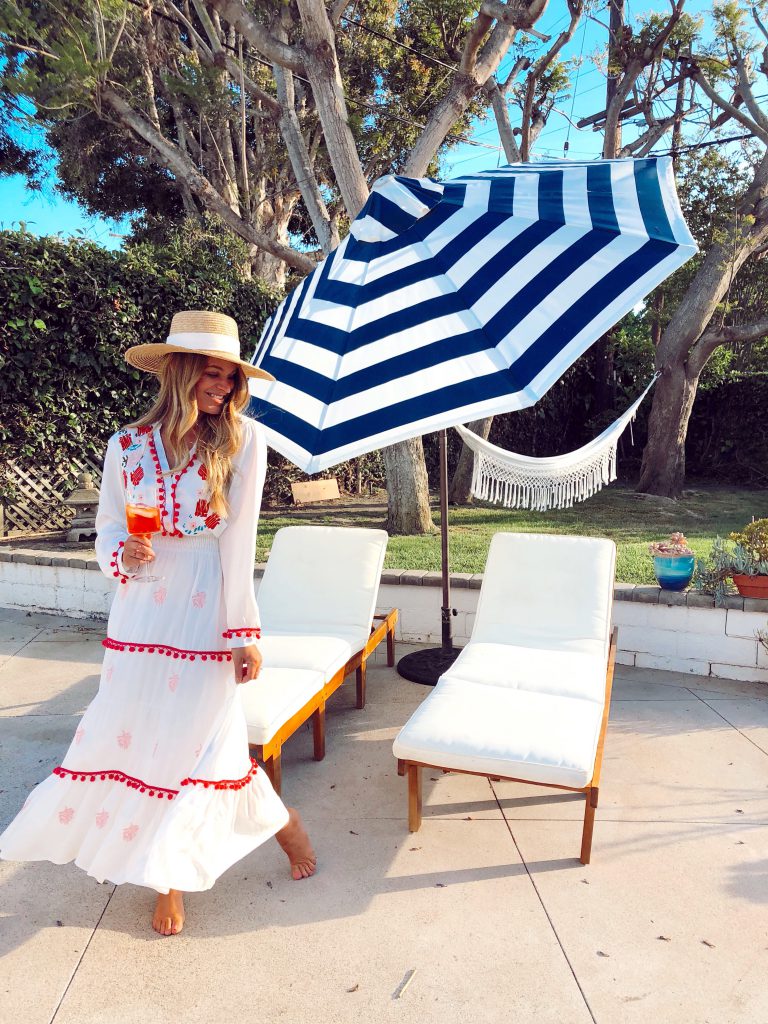 Happy first day of summer!