2020 was the year that really taught me to appreciate delivery services. I had dabbled in them in the past, but really got hooked on them last year. I was at home with the kids full time and didn't want to take them to the store to run errands, so I really had no choice. But now that I've started, there's really no turning back and I honestly can't imagine taking my kids grocery shopping or on an errand… for a long long time.
Do you know what my favorite membership is? Walmart+ – not to sound like a broken record, because I've talked about this a few times previously, but there's really nothing better than Walmart+ for home deliveries. Everything I need from diapers to mascara can be at my door in a matter of hours with a few clicks. It's life changing plus time and sanity saving.
Walmart+ membership lasts for a year and it costs $98 (broken down that's only $2 per week – calculated based on 52 weeks) or $12.95 per month. As a Walmart+ member you get Walmart+ FREE SHIPPING from Walmart.com with no order minimum.  (excludes oversized freight & Marketplace items) as well as free delivery from your store on orders $35+ (restrictions apply) on groceries and more as soon as same day! Which is how I've had diapers delivered to my door in a matter of hours when I was on the verge of running out.
Last week I realized I was low on just about every cleaning supply in my house (swiffer re-fills, swiffer duster, windex, paper towels, folex – aka magic), so I quickly logged in to my Walmart+ account and placed an order. I'm always looking for little ways to make the days fun for Crosby right now so I added this set for her so she could "help" me. I also threw in a princess dress for her and a fun cardigan for me. #whateverittakesIt may have taken twice as long but she loved it and asks to "clean" everyday… I think a kid's vacuum is in her future.
Wilder even had FOMO from our cleaning party and wanted in on the action.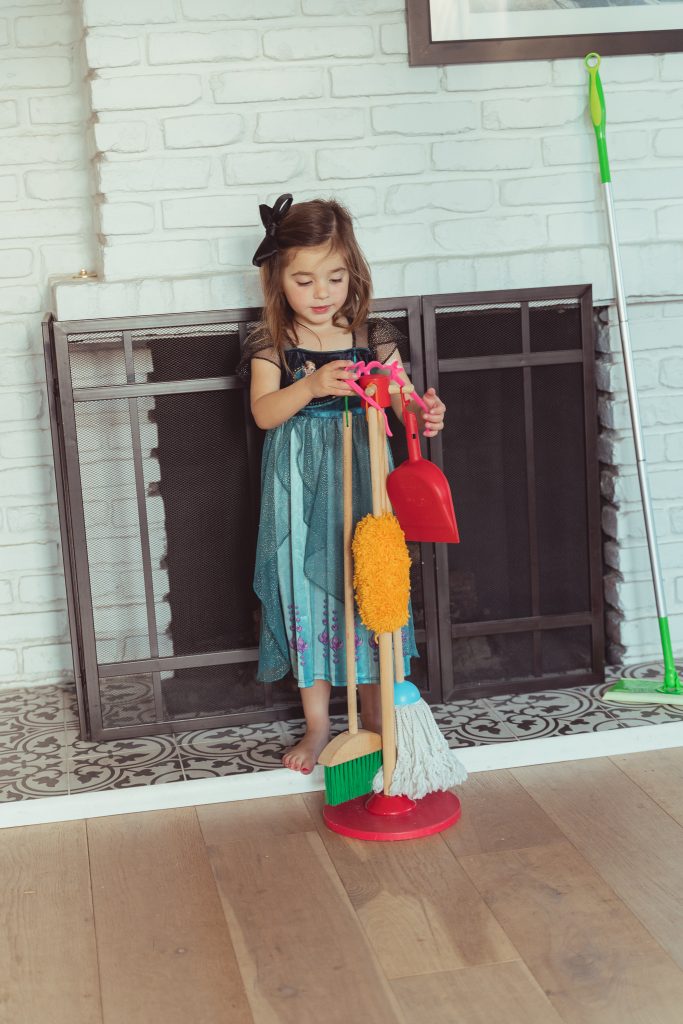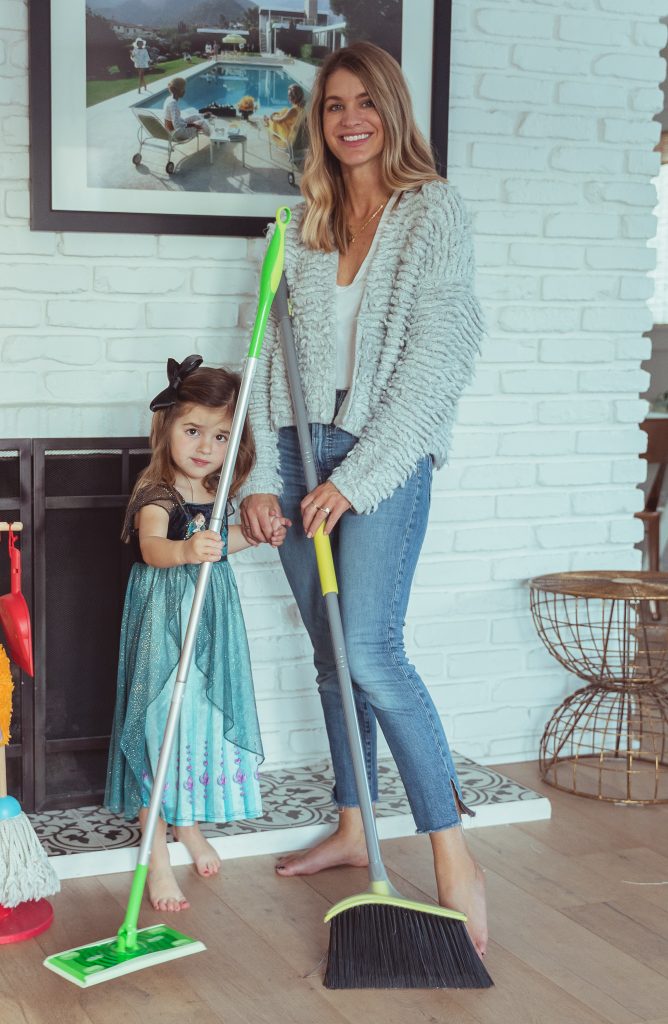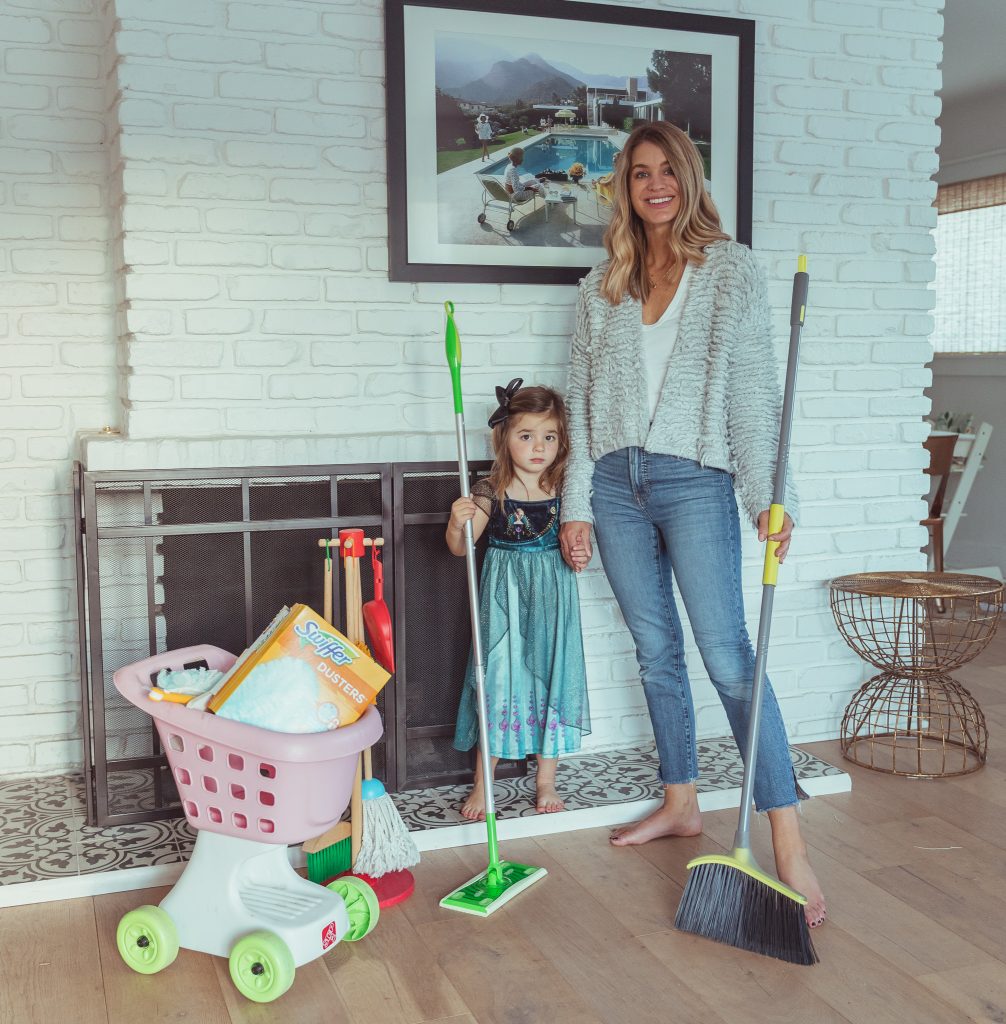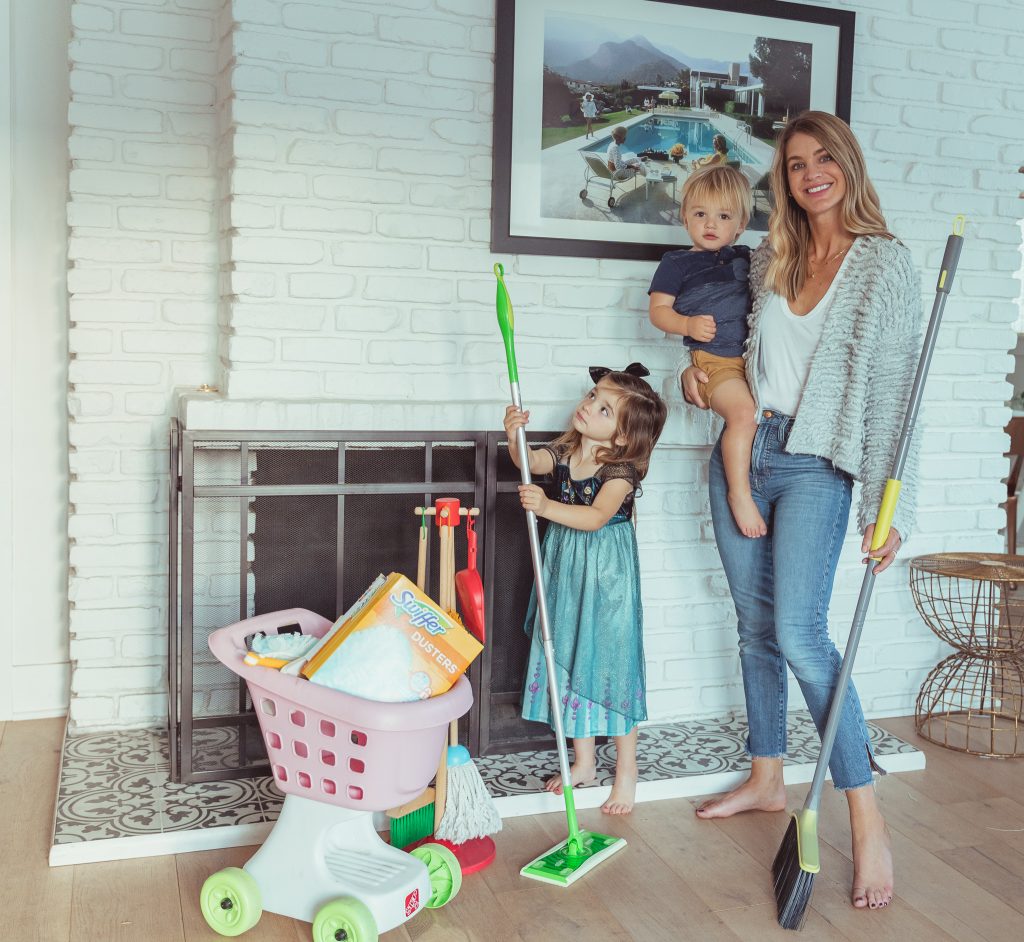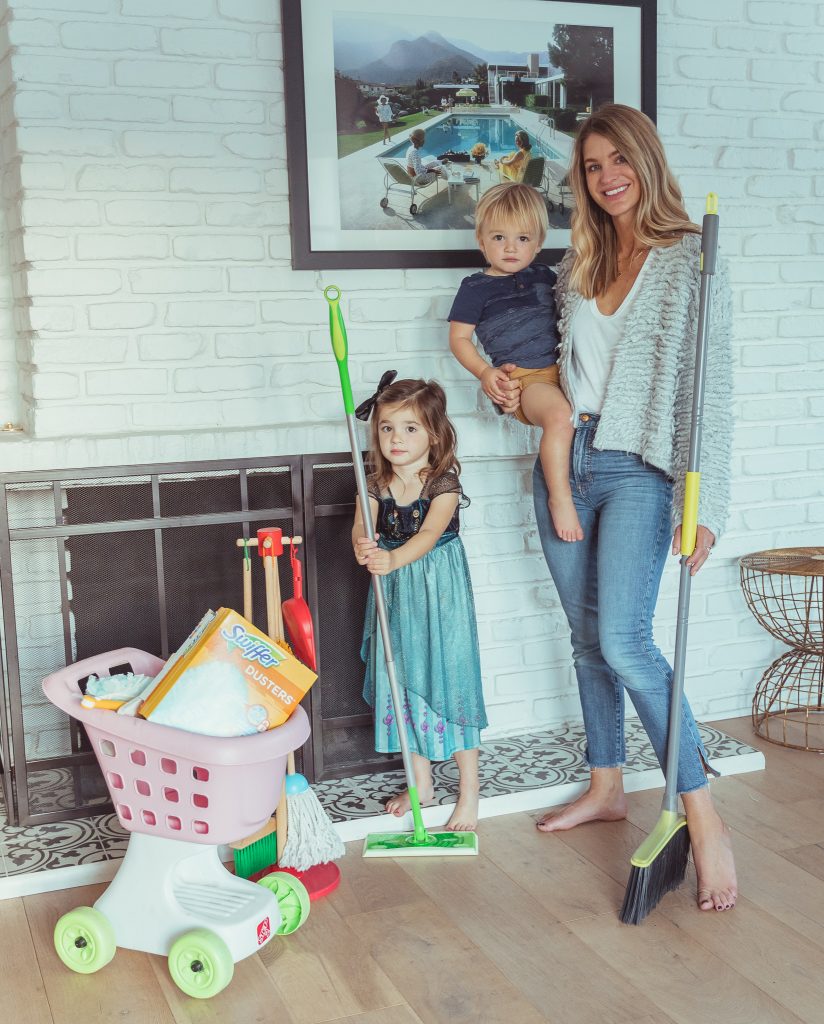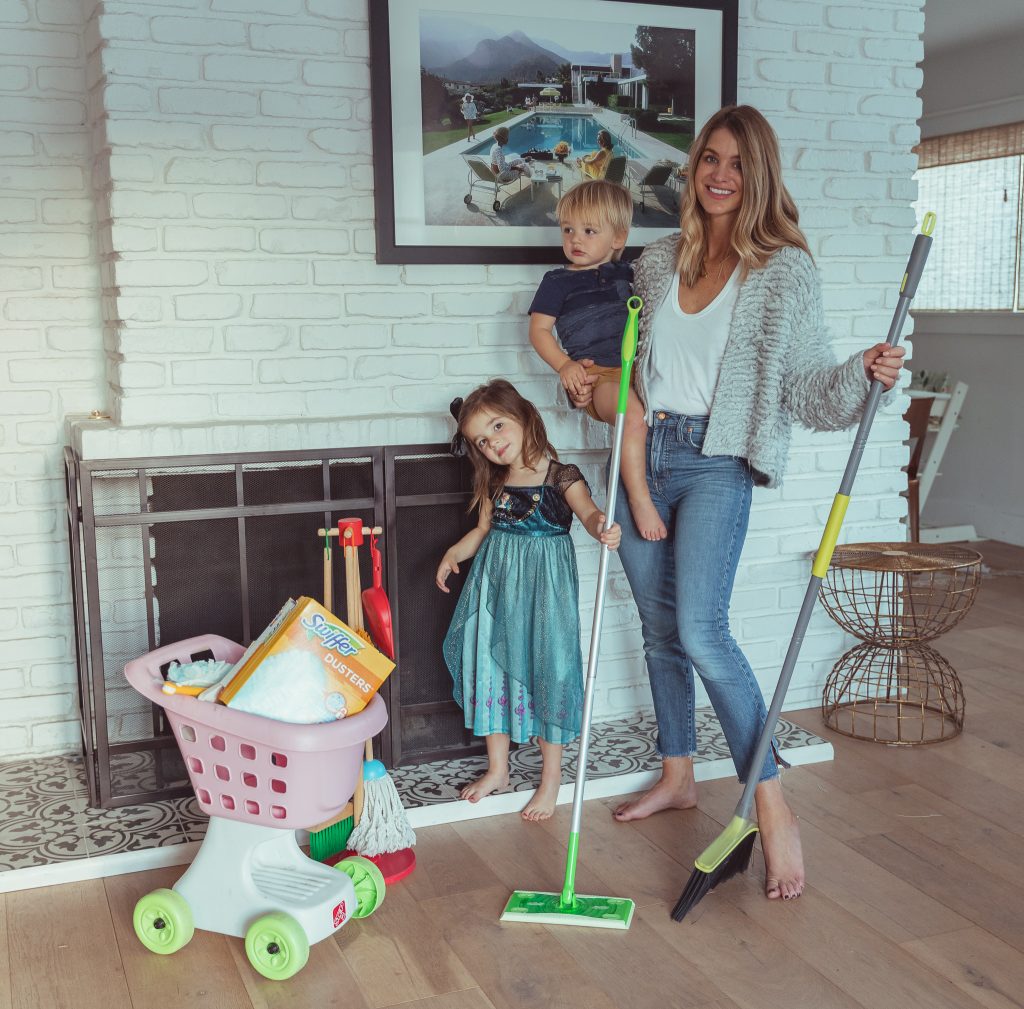 on me: cardigan, similar tank, similar jeans
on Crosby: Anna dress
on Wilder: similar t-shirt, similar shorts
More perks:
MEMBER PRICES ON FUEL:
Walmart+ also saves you 5¢. You can also access the member pricing at Sam's Club fuel centers.
MOBILE SCAN & GO:
Walmart+ also offers a mobile scan & go  so you can checkout from Walmart with your phone as you shop in-store. Just scan, pay & be on your way!
Thank you to Walmart for sponsoring this post.