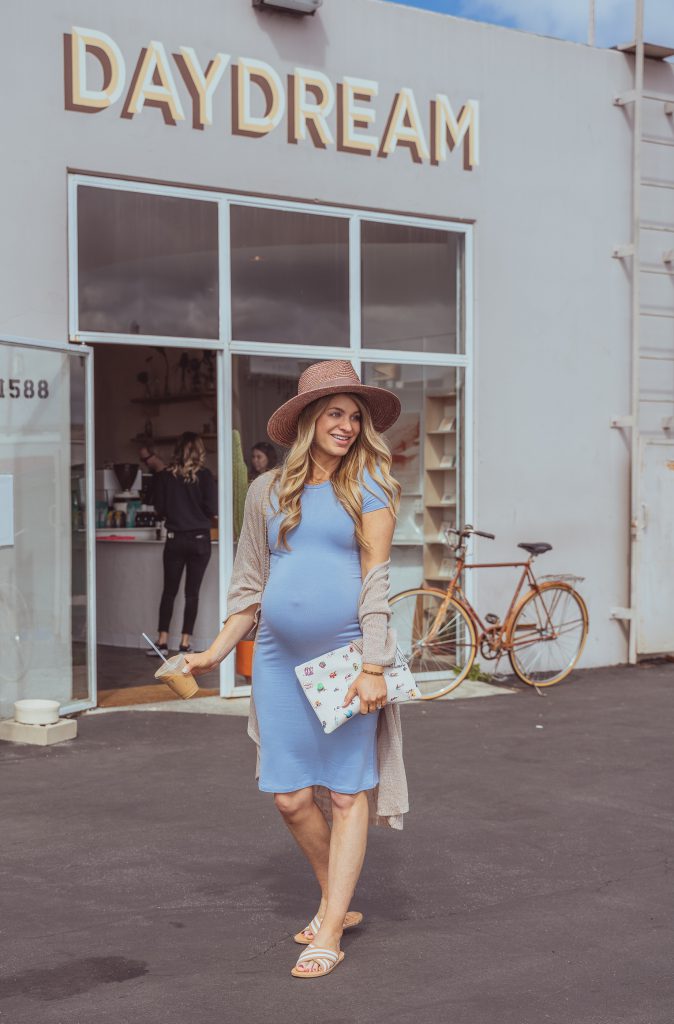 I'm 38.5 weeks pregnant and every day I think it could be my last day before baby boy is born. Not that I'm feeling 100% ready… but do you ever? I've also officially made it longer in this pregnancy than I did in my pregnancy with Crosby, as she was born at 38 weeks and 3 days! So wild to think about. I'll definitely be trying to take advantage of this weekend in case it's our last weekend as a family of 3!
hat, dress, sweater, clutch c/o, sandals c/o
Now that it's spring and the weather has been cooperating I've been living in dresses, just like I wanted this whole pregnancy. Pants are so uncomfortable at this point… even leggings. Luckily I stocked up on a bunch of dresses to get me through the end of this pregnancy. This blue one was a great addition and is less than $13! Such a great steal. It also comes in black for your basic LBD needs.
I got this hat about a month ago and have worn it so much ever since. It's probably over-featured on my Instagram at this point. Oops! I just love everything about it… the color, shape, fit… it's the perfect hat for spring and summer. Plus I do my hair as little as possible and it really helps me feel more put together.
I also want to talk about this clutch! I got it at the Gray Malin event I mentioned in my last post. I'm loving that it's wearable art and if you look closely, you can see it's a nude beach. So funny! He actually has a few different prints on clutches. You can see more here.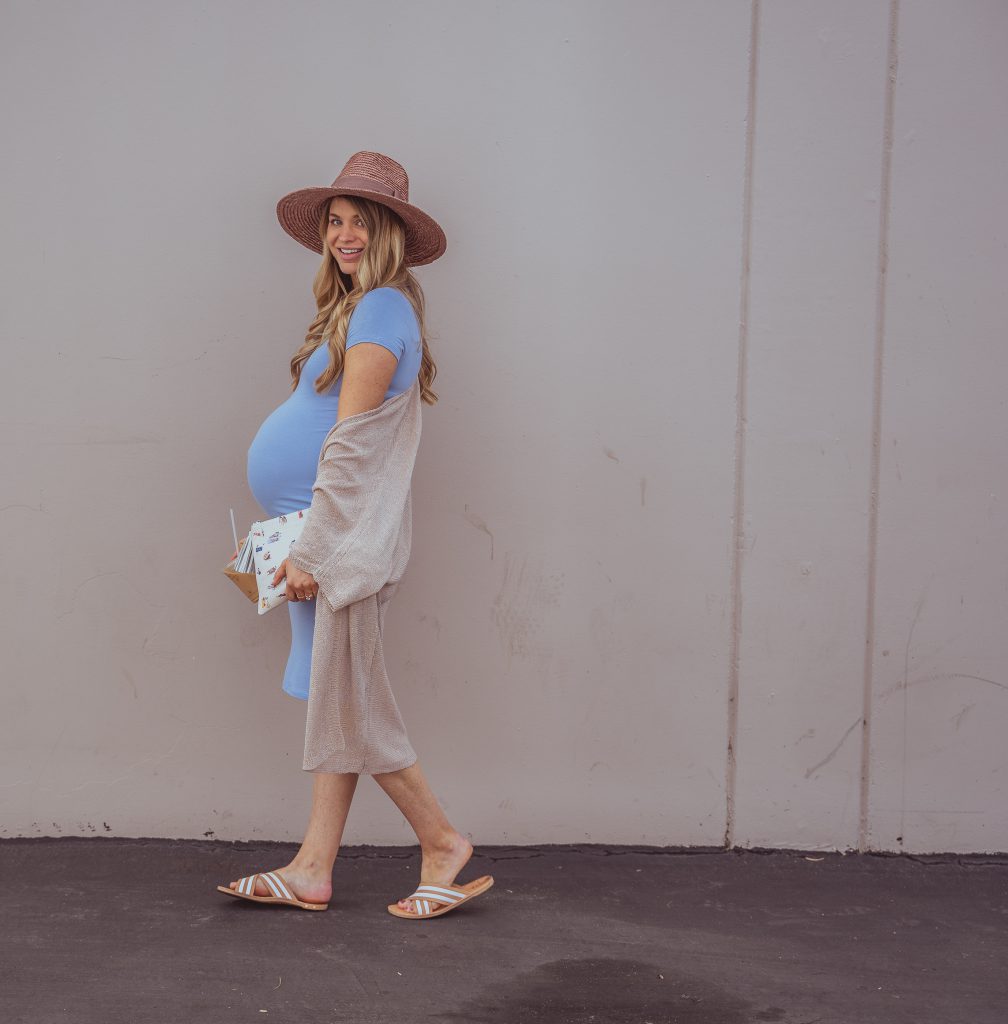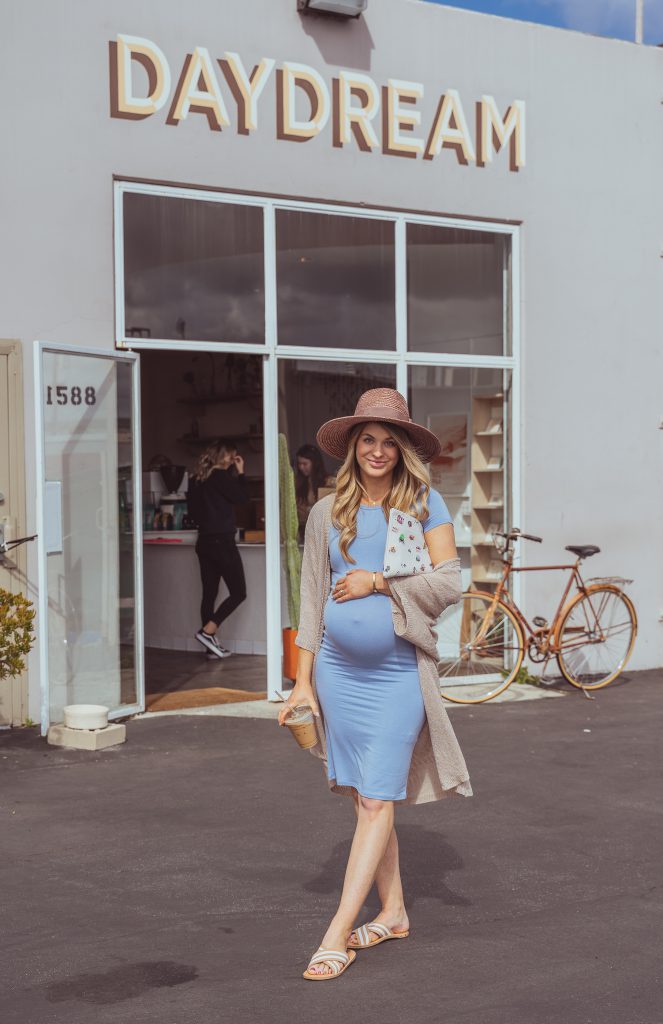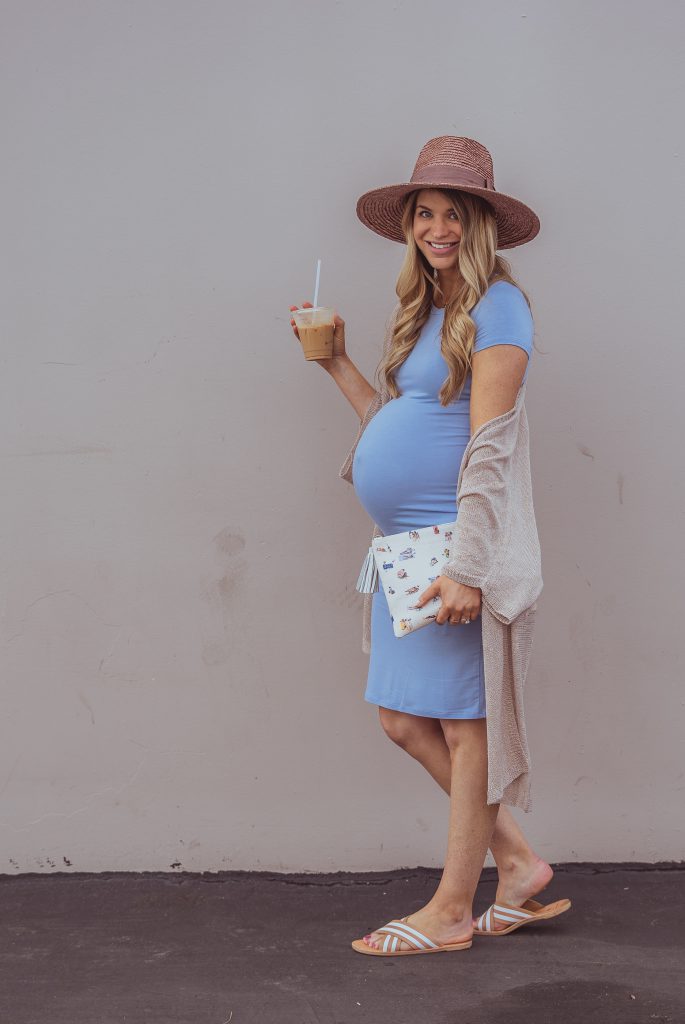 hat, dress, sweater, clutch c/o, sandals c/o
Hope you have a great weekend – thank you so much for reading and following!