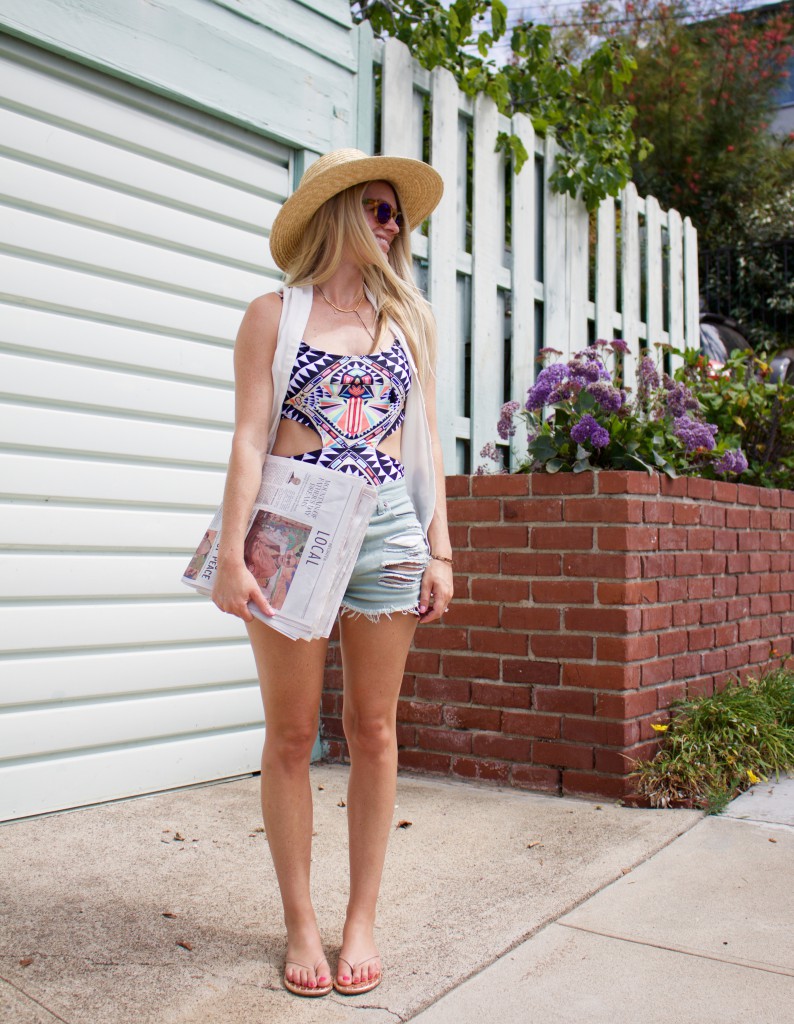 I was a journalism major in college and one of our assignments was watching the local news nightly, reading the Orange County Register and even submitting pieces to it. Several of my professors also wrote for the Register and I learned so much from them. I got kind of addicted to local news and love reading about what's going on in my community. It's a great way to discover hidden gems like a farmers market or new restaurant I'd miss otherwise. Plus, in a world that's so digitally focused, it's refreshing to actually pick up a copy of the paper.
Now that it's officially summer, Jeff and I are trying to spend as much time outdoors as possible. Especially on the weekends! We've traded our lazy mornings making breakfast and coffee at home for a trip to our favorite spot where we grab the OC Register while enjoying a leisurely morning in the sunshine. It's fun to comb through the paper to find new local spots we want to try.
When we were house hunting the  Real Estate section was so helpful, and I'm still enjoying reading through it. It's kind of like sneaking a peek in your neighbors houses or finding a cool neighborhood you never knew existed.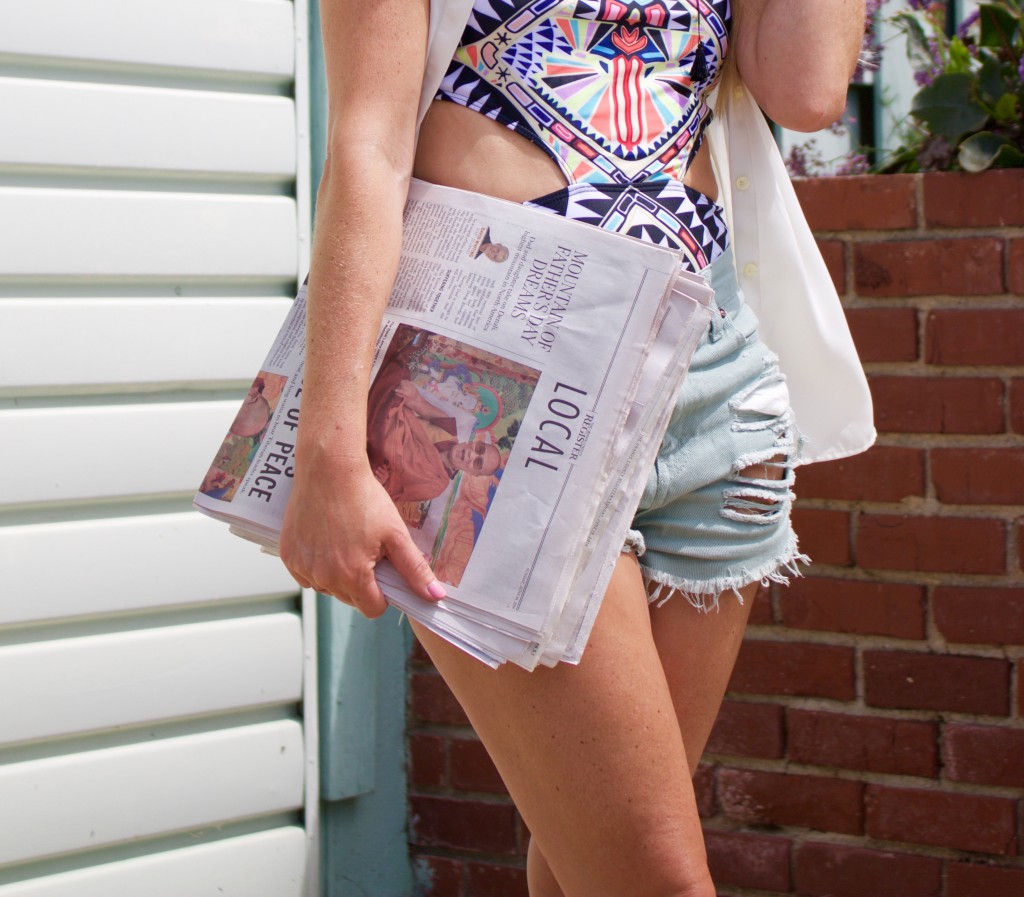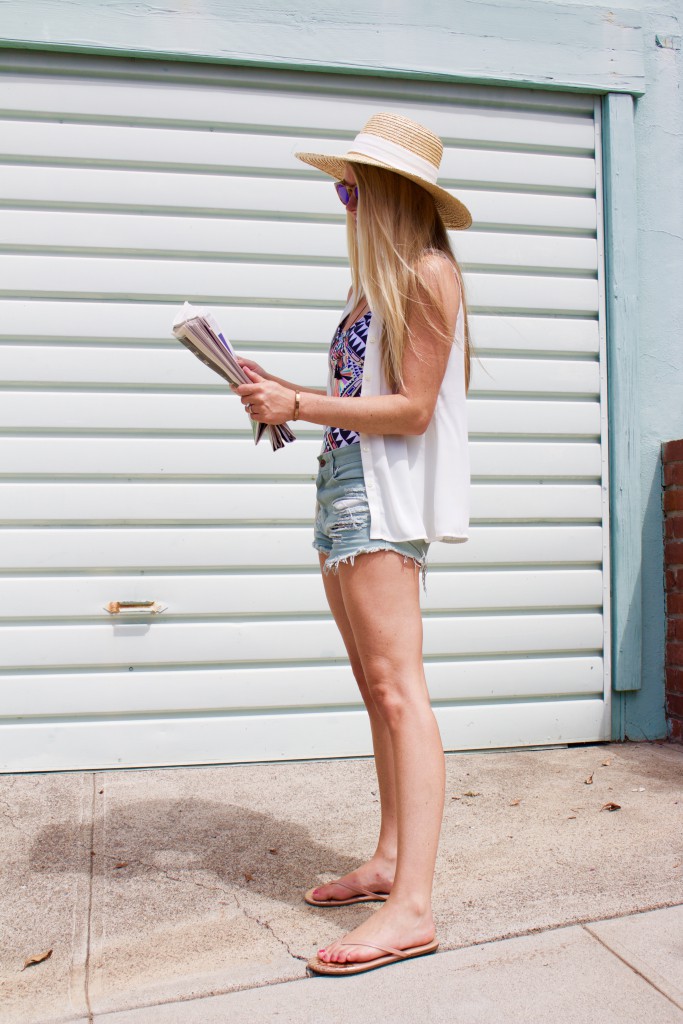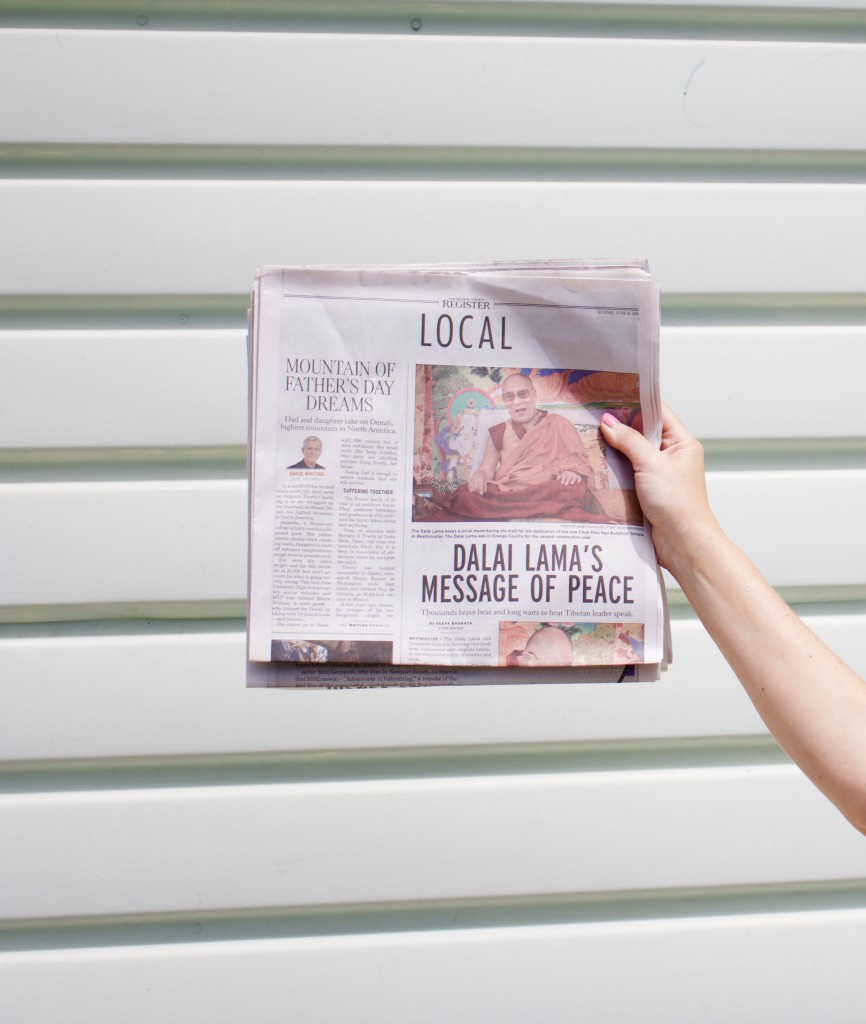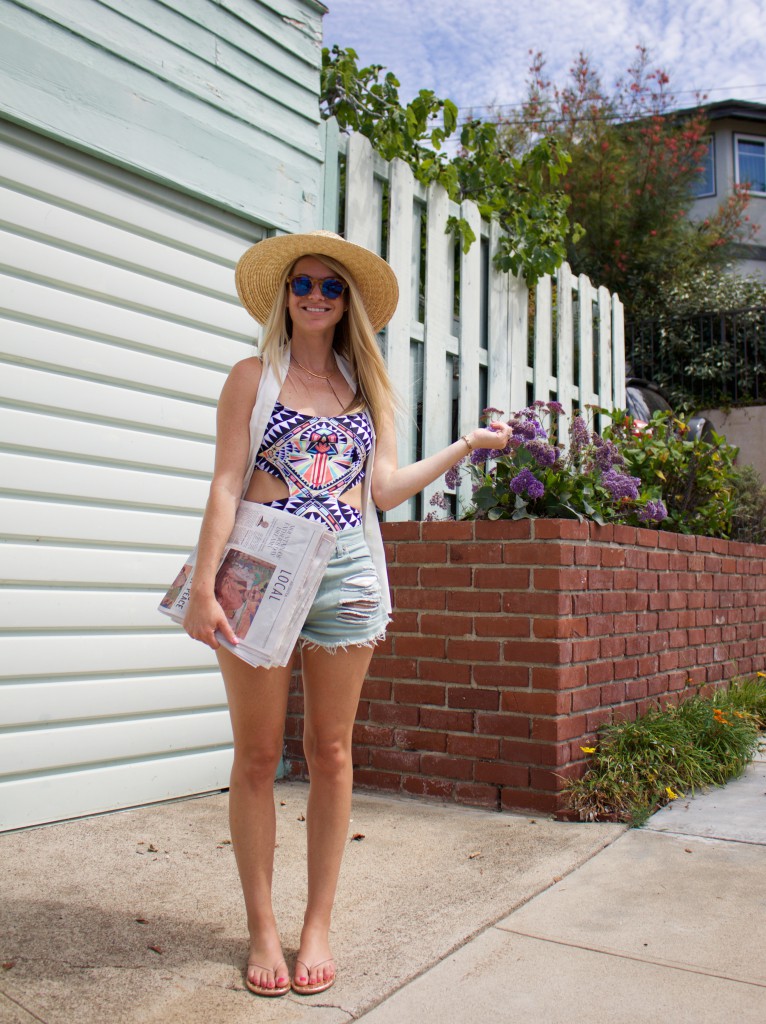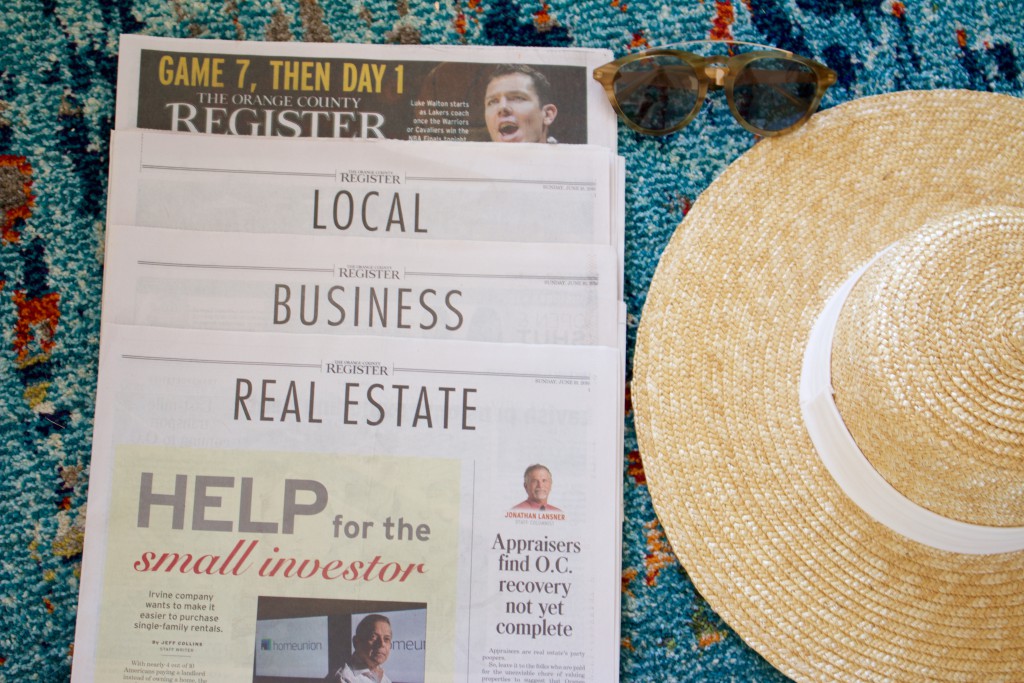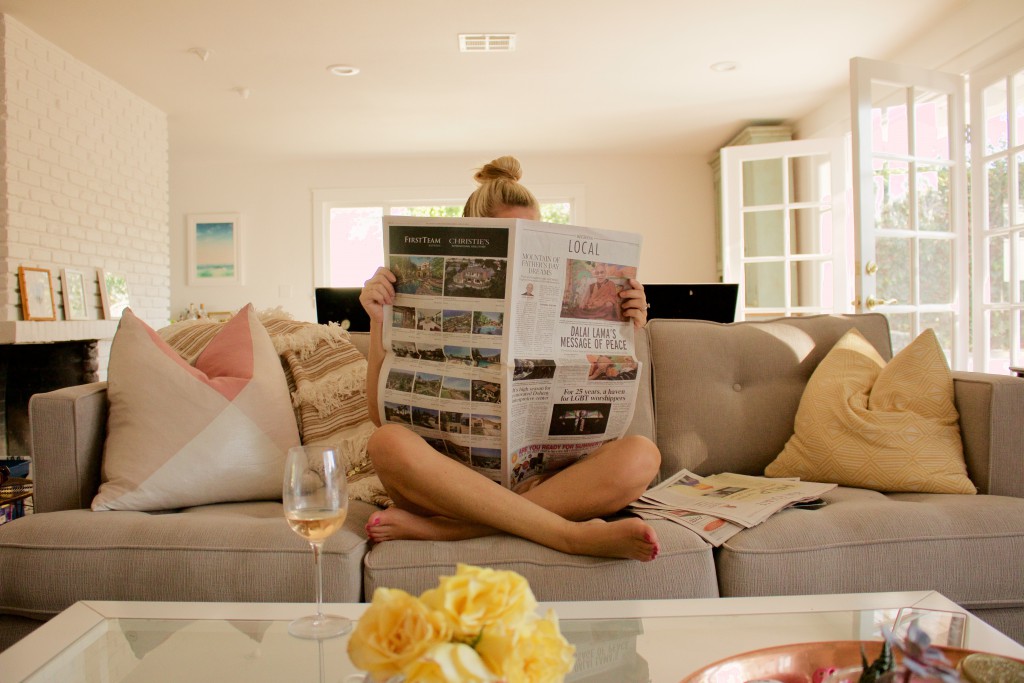 j. crew hat, westward leaning sunglasses, gorjana necklace, banana republic shirt, bathing suit c/o, forever 21 shorts, tkees flip flops
– shop the look –

This post was sponsored by The Orange County Register and The Press-Enterprise but all opinions are my own.