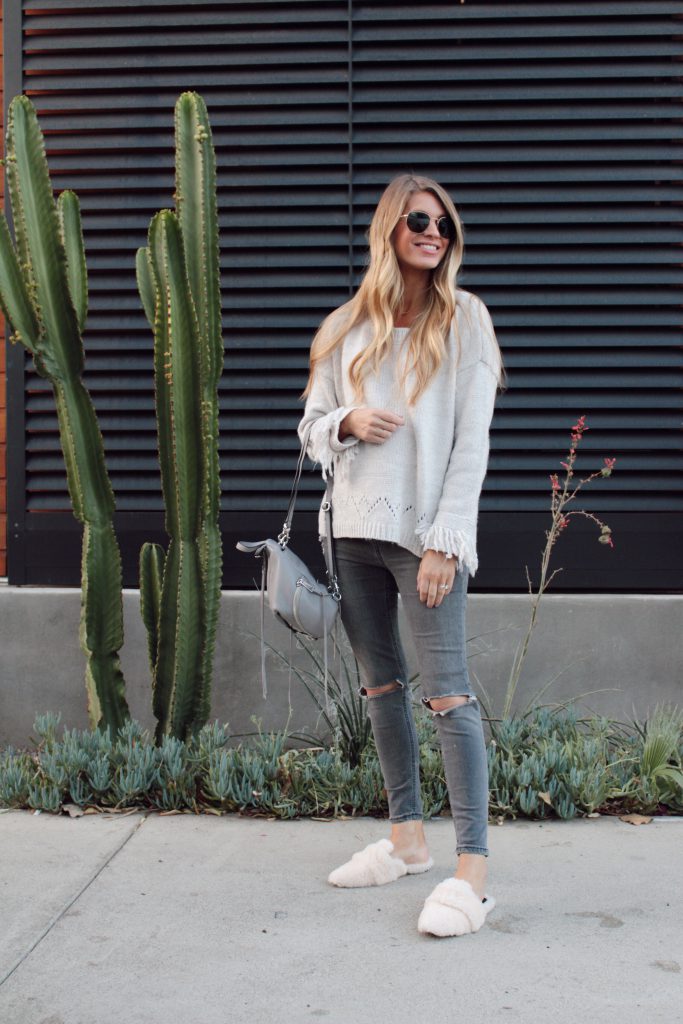 After the last week I need all the relaxed, comfy sweaters I can get. Love this one from BB Dakota, the fringe detailing on the sleeves is what really won me over. It's loose enough to hide all the pie I ate and my baby bump! Although from the side there's really no hiding it.
sunglasses, sweater c/o, jeans, bag c/o, slides c/o
OK, we have to talk about my slides. I tried them on at Rebecca Minkoff's store a couple of weeks ago and got SO MANY DM's about them. Both good and bad. You either love them or hate them, but I LOVE THEM. Who knew fuzzy mules could stir up this much of a controversy. I'm just a little worried about them getting dirty when I wear them outside.
Let's move on to my jeans. These are not maternity and pretty much carried me through my whole pregnancy with Crosby. They didn't even stretch out and I was able to wear them again when I lose the baby weight. Crazy, right? I'm convinced they are magic. And they're a steal. I do have to unbuckle them after a large meal… again, that's where a roomy sweater comes in handy.
Another pair of jeans I'm loving but aren't maternity is this pair from Free People. I have them in a couple different washes and they're still stretchy enough that they're still comfortable to wear. I didn't have them when I was pregnant with Crosby, so I can't tell you if they'll hold up or stretch out. Fingers crossed!
Speaking of crazy, I'm now over halfway through this pregnancy. I might regret saying this down the road but I'm kind of hoping time slows down a bit. There's just so much to do!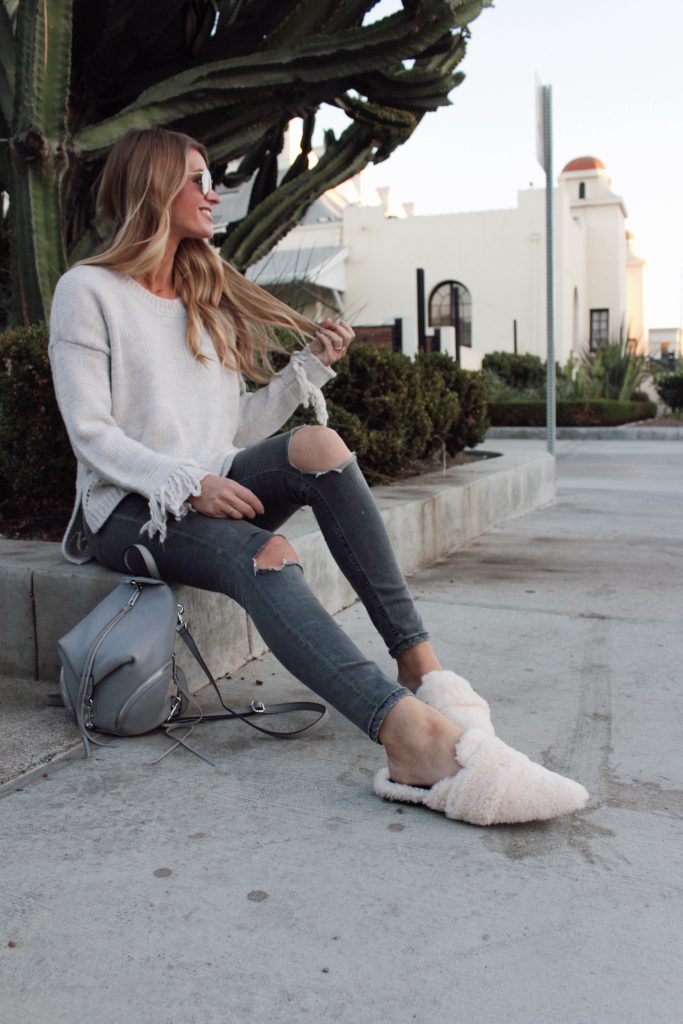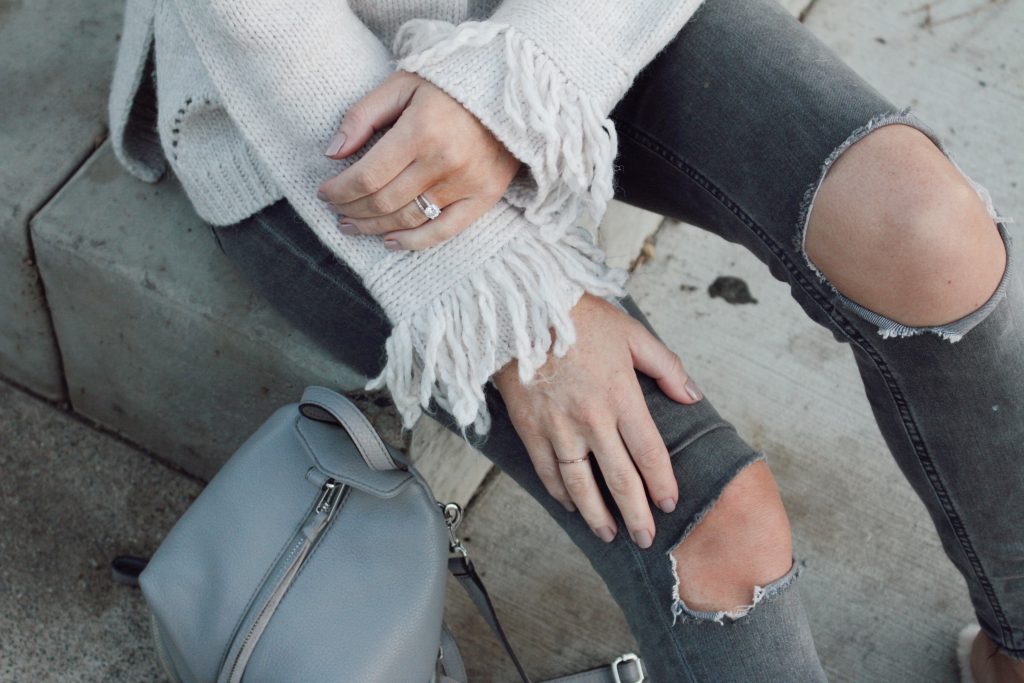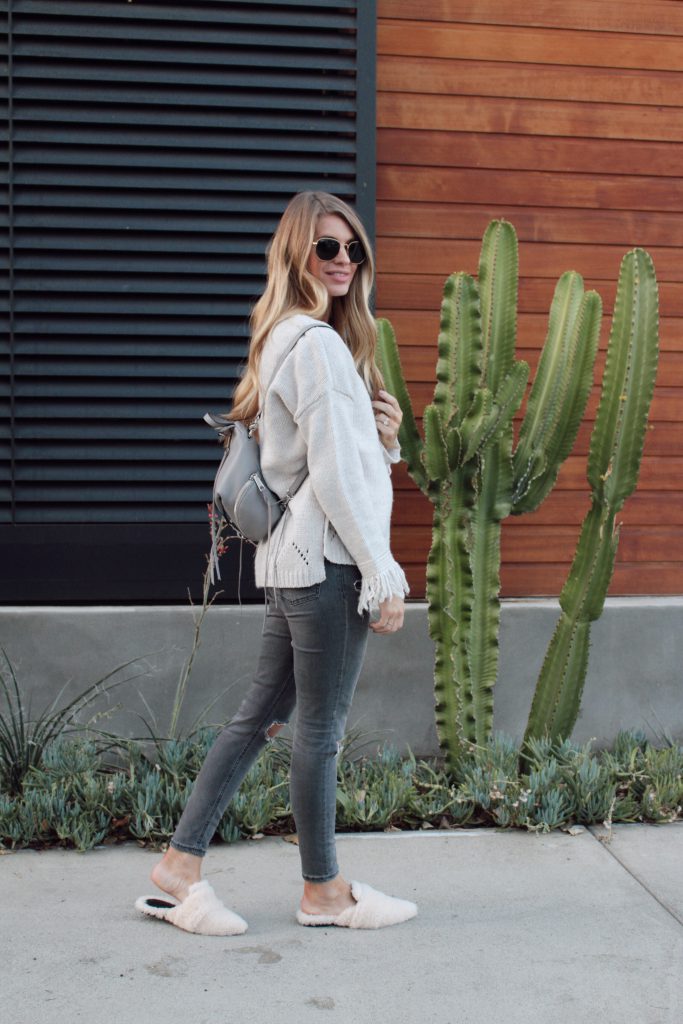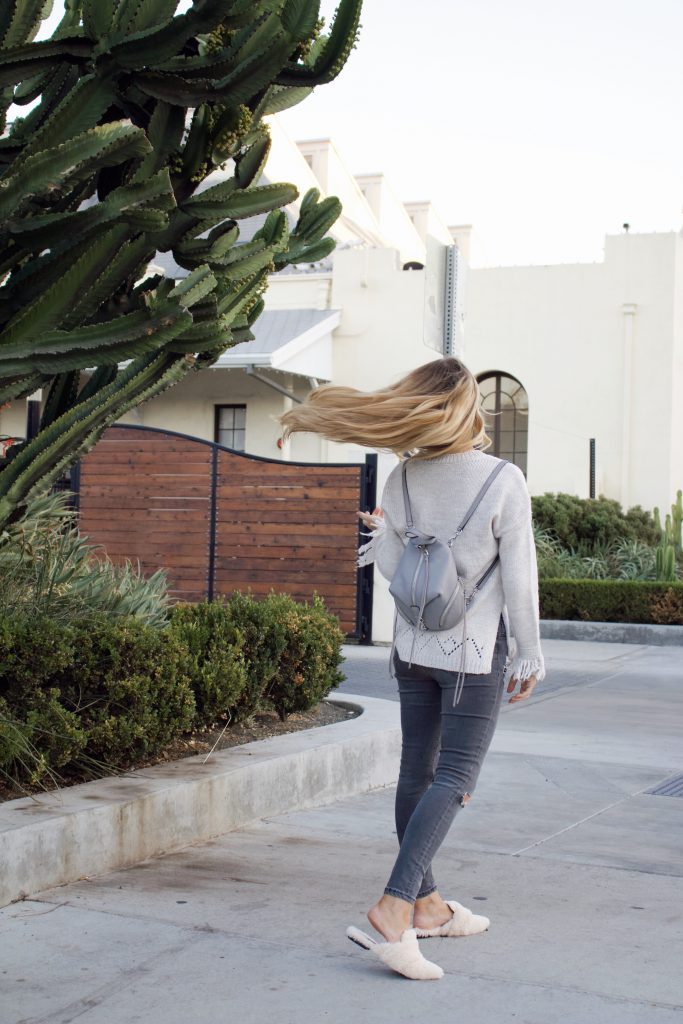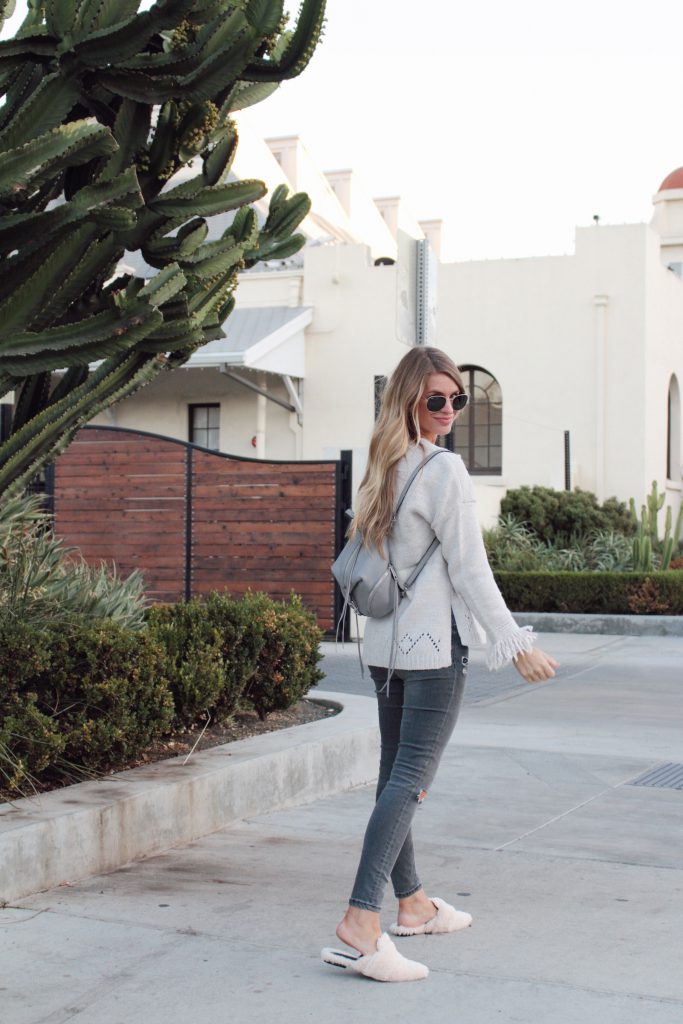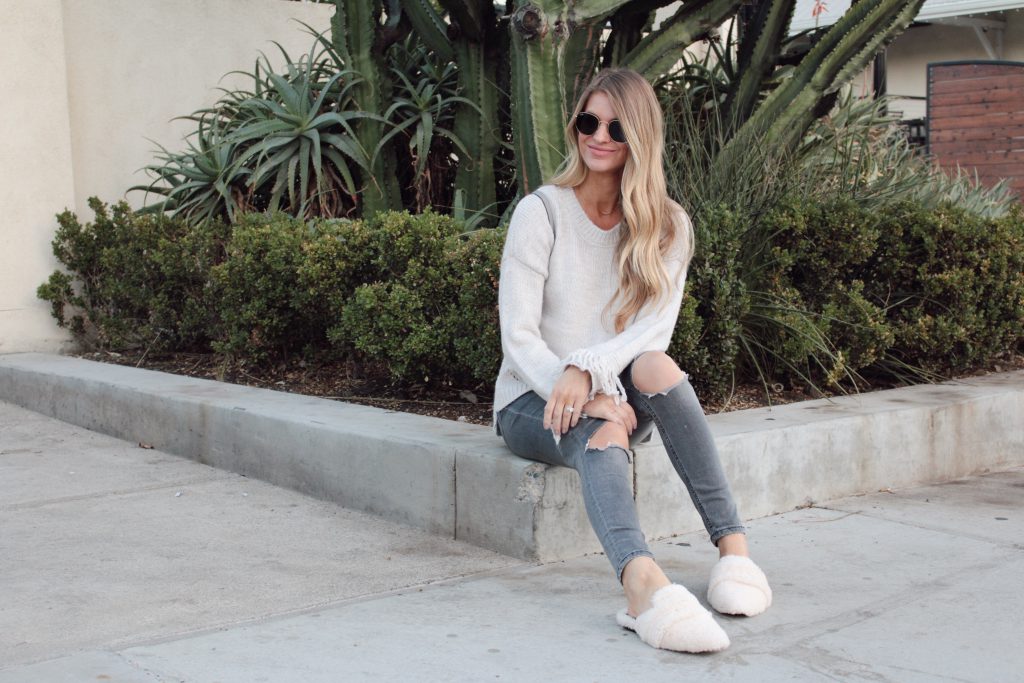 sunglasses, sweater c/o, jeans, bag c/o, slides c/o
Hope you're having a good week – thank you so much for reading and following!