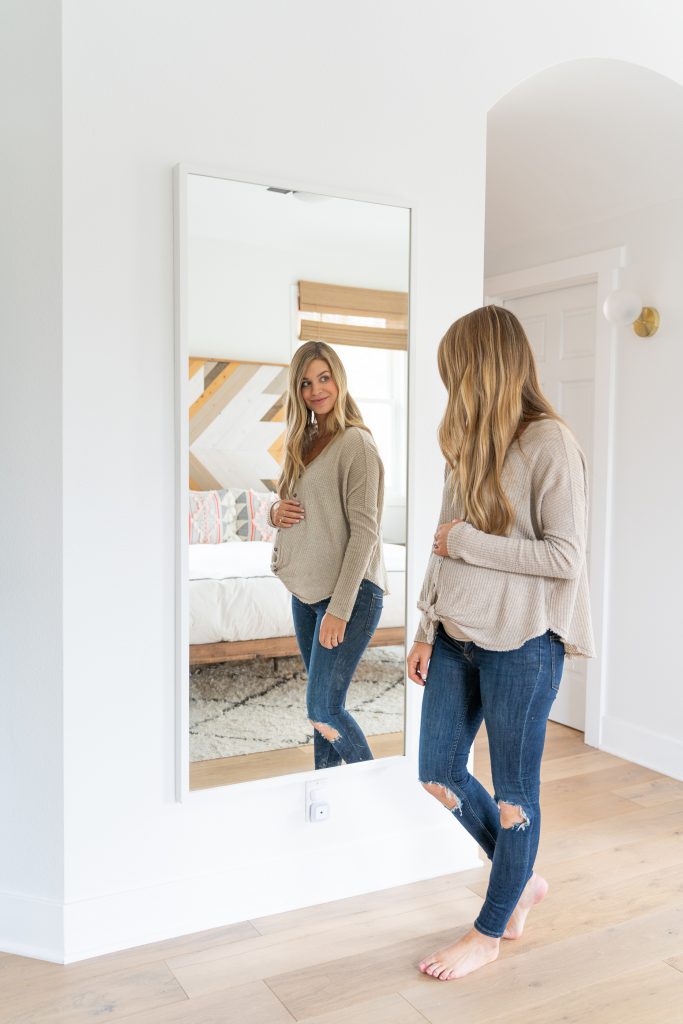 Once you get to a certain point, a really hard part of pregnancy is getting dressed. I'm not the biggest fan of maternity clothes and try my hardest to wear my pre-pregnancy stuff as much as possible. Of course some things are no longer an option, like my fav high-waisted Levis with tops tucked in. But I did have a few pairs of jeans that were still (somehow) fitting… until recently. After the first of the year nothing was comfortable anymore. Enter the Bellaband. Now I can wear my favorite stretchy jeans un-zipped and un-buttoned and NO ONE has to know.
The Bellaband looks kind of like a bandeau bra. It goes over your pants and as high up as you want… you can fold it down to your liking. The top has a little grip, kind of like no-show socks. It smooths out the bumps where your jeans are open so no one can tell.
It comes in a few color options so it will blend in with whatever you're wearing. I've been loving the black and nude the most so far.
This is totally a personal preference, but I like to wear them with shirts that are long enough to cover the bump. You can wear them so they show under a top if you want – they look like a cami so it's no big deal.
Here are a few tops that have been working for me lately…
I got this tee last week and have already worn it at least 4 times. It's perfectly oversized (I'm wearing a size small and it covers the bump) and only $15. I think I need at least 4 more.
This thermal button up top has been a crowd favorite for over a year. I went up a size for pregnancy and it's working well. Bonus is that it will work great for nursing too.
I've heard great things about this henley and am really temped to add it to my closet. Planning to go up a size to make sure it's long enough!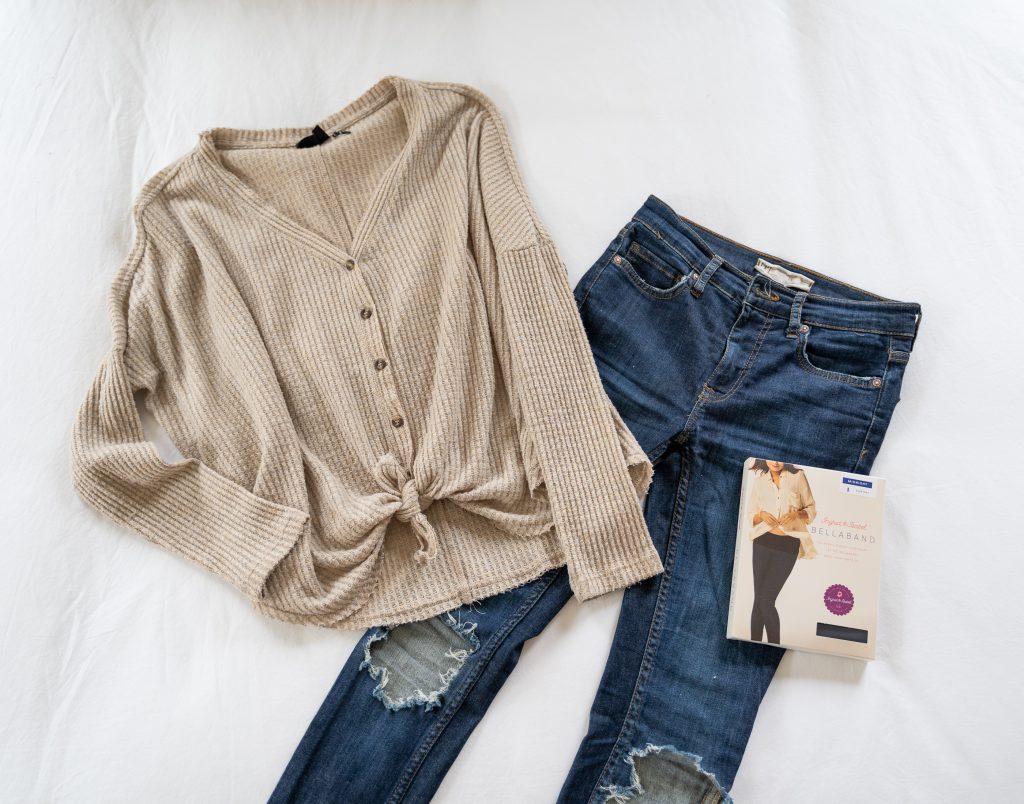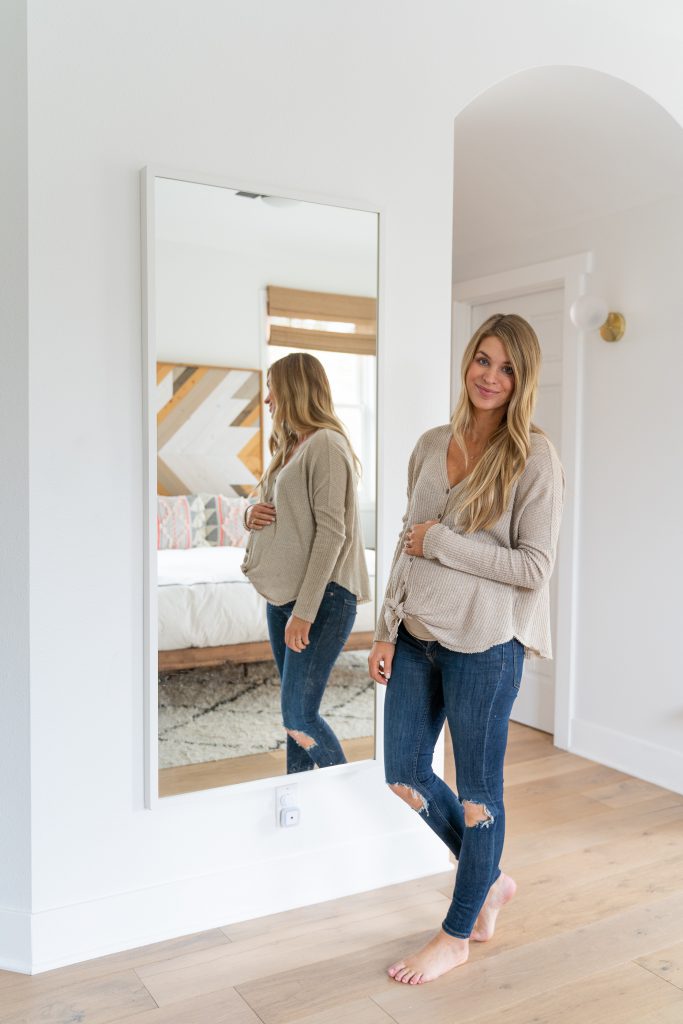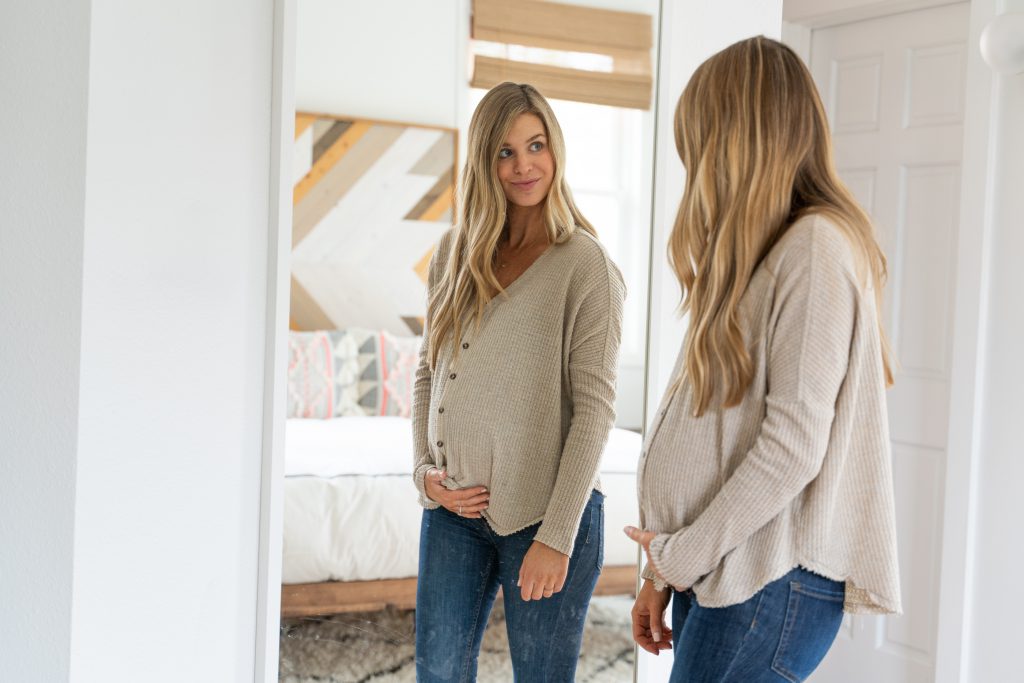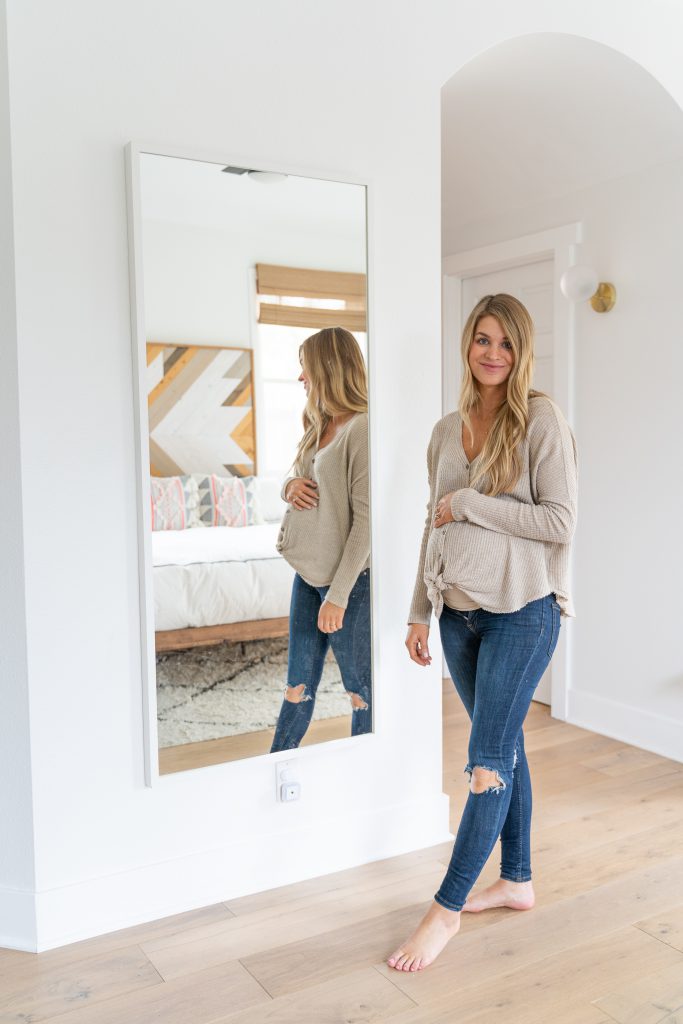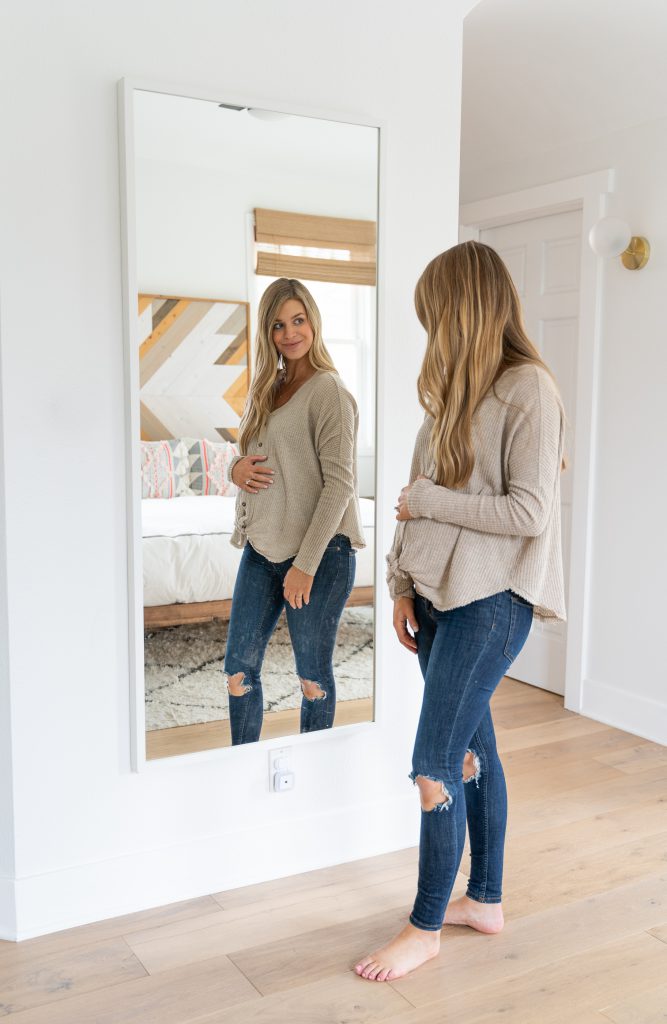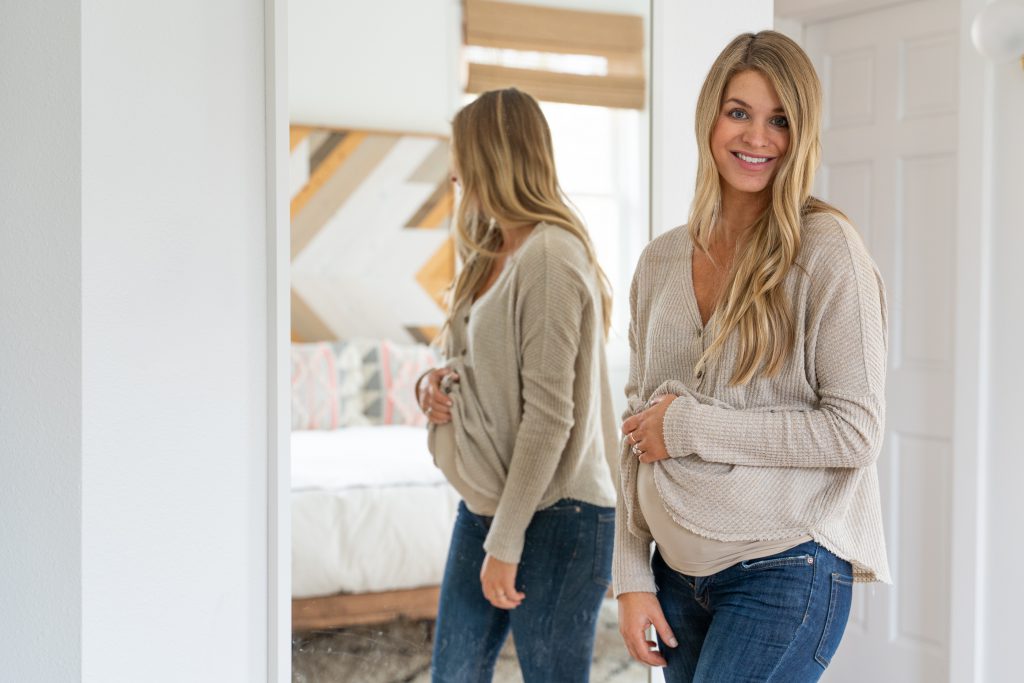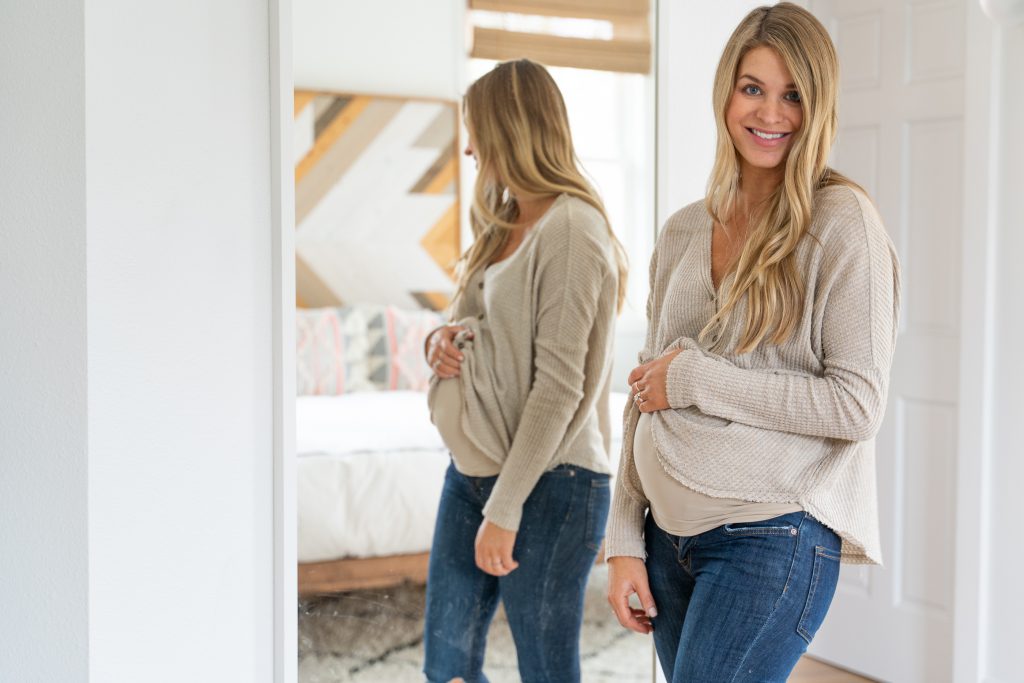 Thank you so much for reading and following  – hope you have a great day!