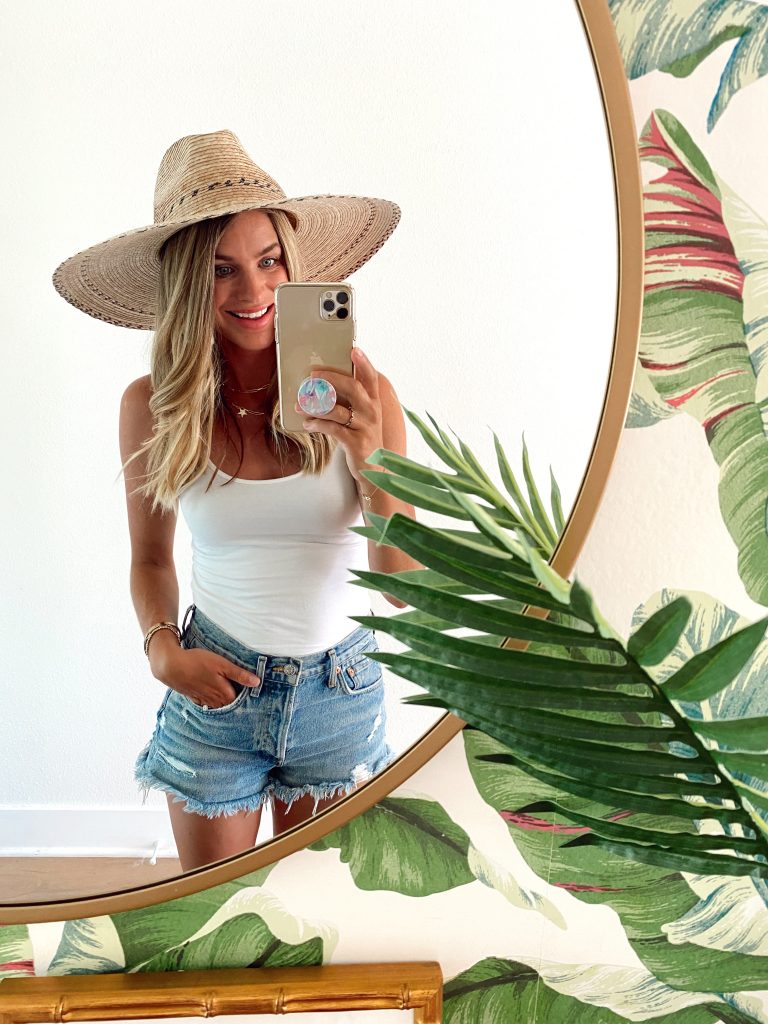 I've been trying to simplify my closet and stock it full of staples I know I'll actually wear. Lately that means athleisure, shorts, jeans and basic tops that go with everything. Cotton tanks, tees, cropped shirts, etc. I love a good top that you can wear with everything from bike shorts to jeans – from taking the kids for a neighborhood walk and (someday) run errands or go out to eat. Today I'm sharing a round up of my go-to tops.
I recently discovered this cute take on a one shoulder tee from Free People. I love that it's a little different from a normal tee or even tank. Comes in a few colors.
This is a longer version of one of my favorite tanks. I love to wear mine tucked into shorts or jeans – it's tight and almost looks like a bodysuit. I think it looks really chic for $10.
I have this cropped tee in white. It's a little longer than a typical crop top, which I like. It's still available in this pretty peach color.
A really cute cut in tank that comes in white and olive green. Great for layering or tucking in.
This v-neck tank is a great basic. It's cotton and comes in white, gray and black. Perfect for summer.
This might be the perfect tshirt. Fit is great, it comes in a ton of colors and it's slightly cropped, loose and swingy.
This swing tank comes in really pretty colors if you're looking for something aside from the basics. They'd all look good with cutoff shorts or jeans.
An under $20 cotton tank. Comes in white, black and camo.
I love this cropped tank with the fun lettuce edges. It comes in off white and a really pretty soft green.
A cute u-neck tank top that comes in several colors and is only $20.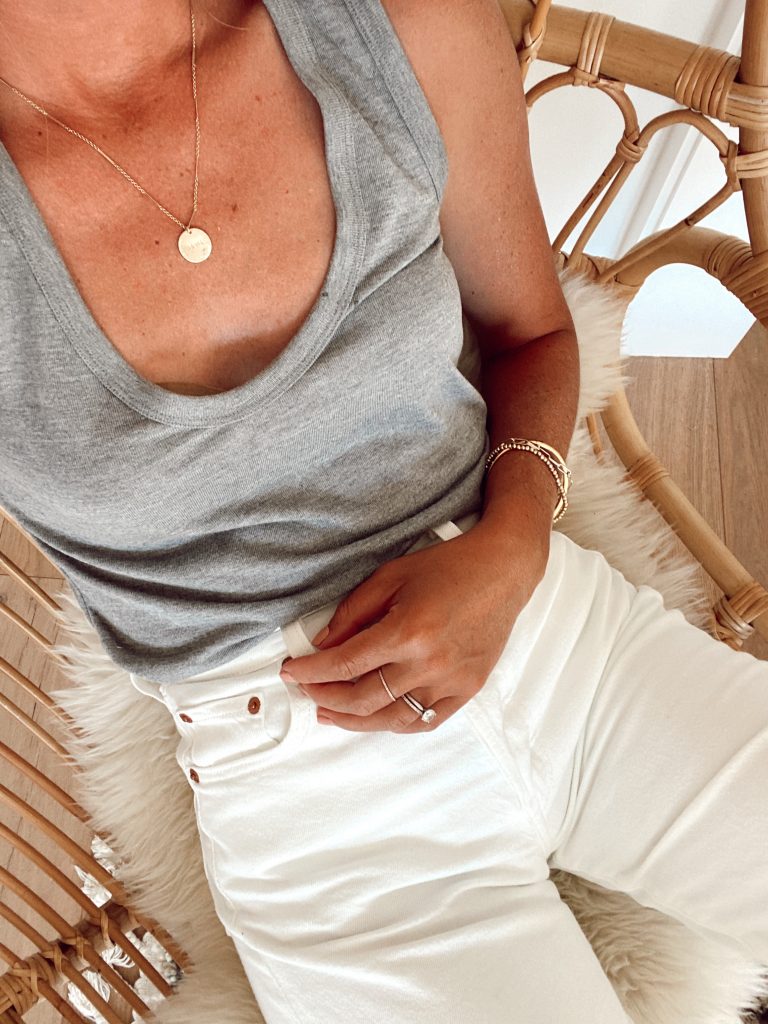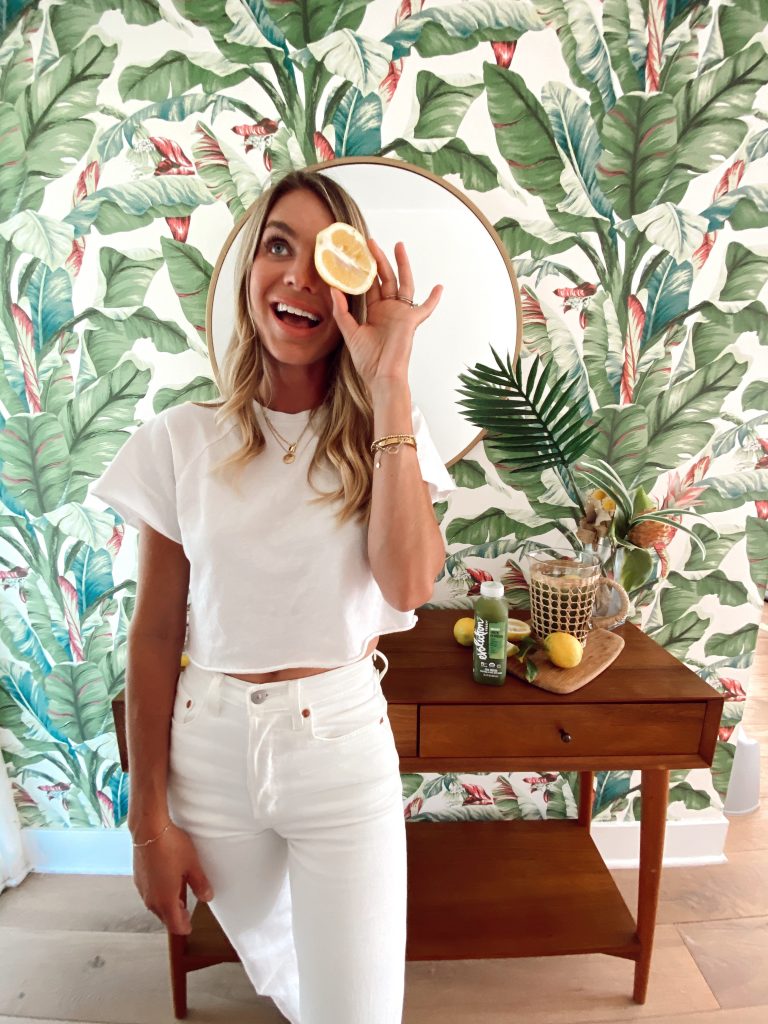 Hope you're having a good (short) week. Thanks for reading and following!