Have you been to any holiday parties yet? We have Jeff's work party tomorrow night. The other day I opened my closet to try to decide what I'd wear and came up with four different looks. They're all festive and different from each other… perfect for any kind of holiday party.
Look 1 Little Red Wrap Dress: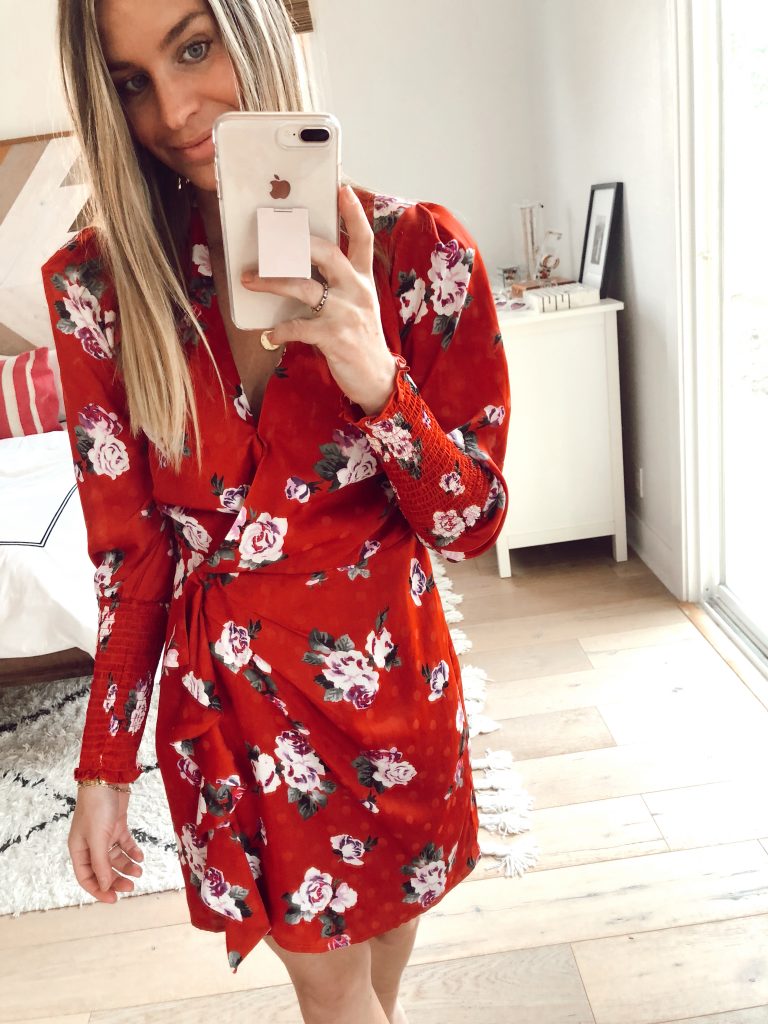 This dress is SO comfortable! That was my first thought as soon as I put it on. Plus there's something so flattering about a wrap dress. I love that this one can be worn a few different ways… with or without tights or with over the knee boots.
Look 2 The Fake Jumpsuit: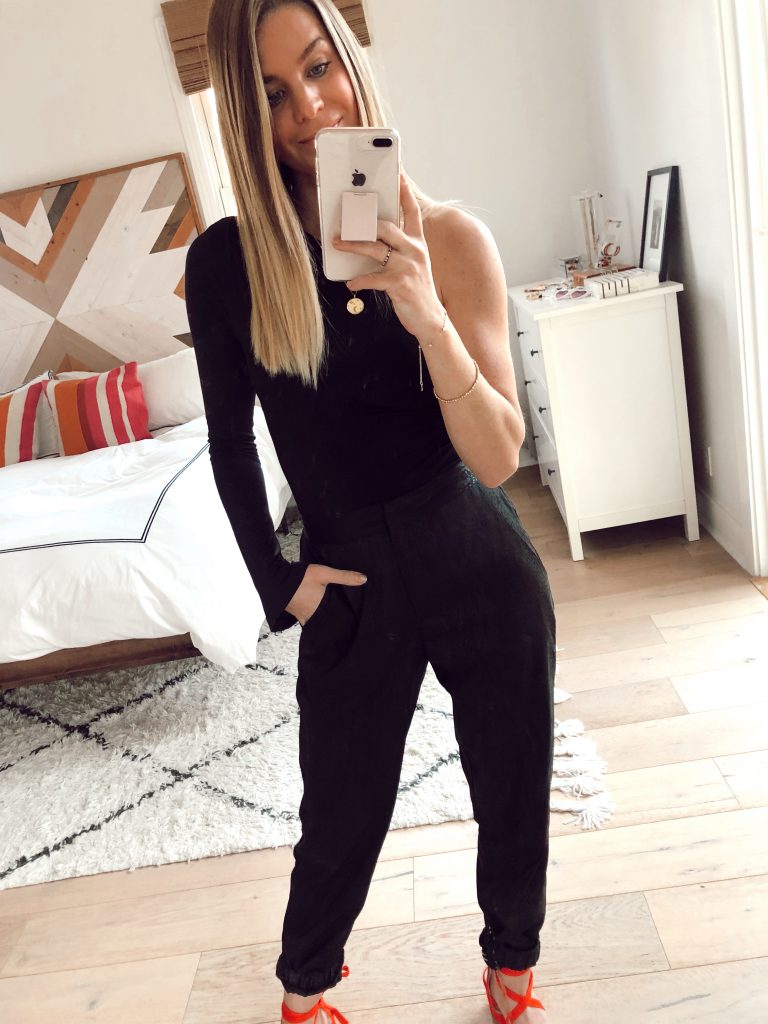 bodysuit (here and here) joggers
This is actually two pieces but I love that it could almost pass as a jumpsuit. The top is a body suit and the pants are dressy high-waisted joggers.
Look 3 Gold Metallic Top: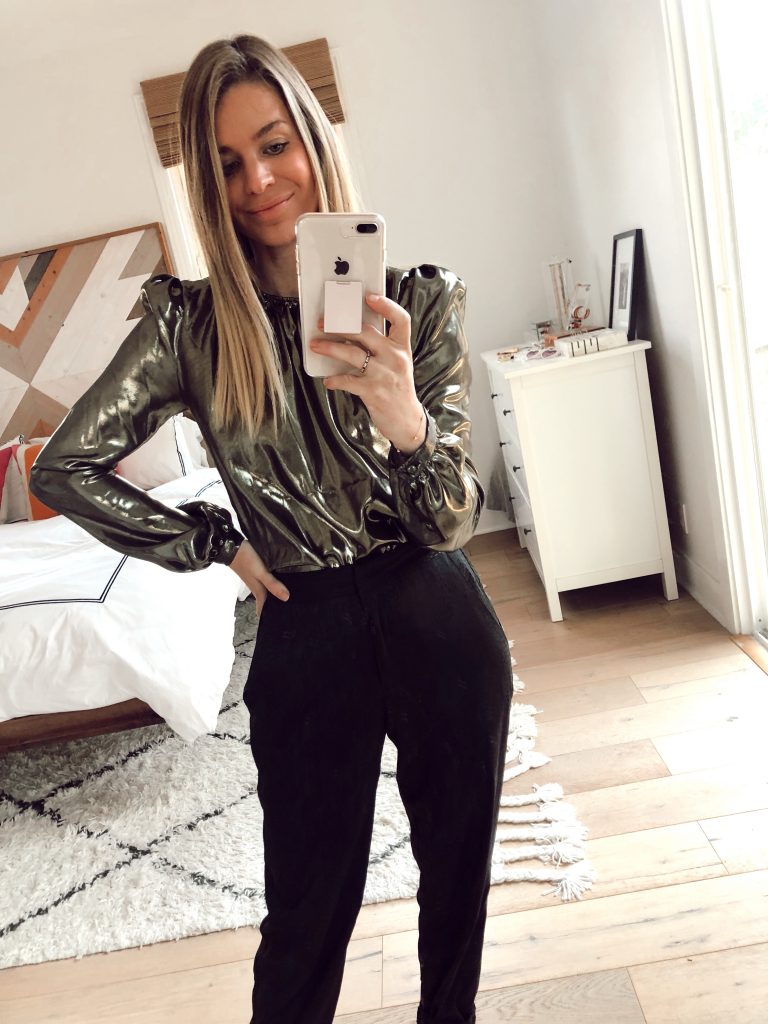 I paired this super festive gold metallic top with the same high-waisted joggers. It's giving me late 80's/early 90's vibes… I feel like it's something my mom would have worn to a holiday party around then (in a good way). Definitely the warmest option.
Look 4 Velvet Maxi Dress: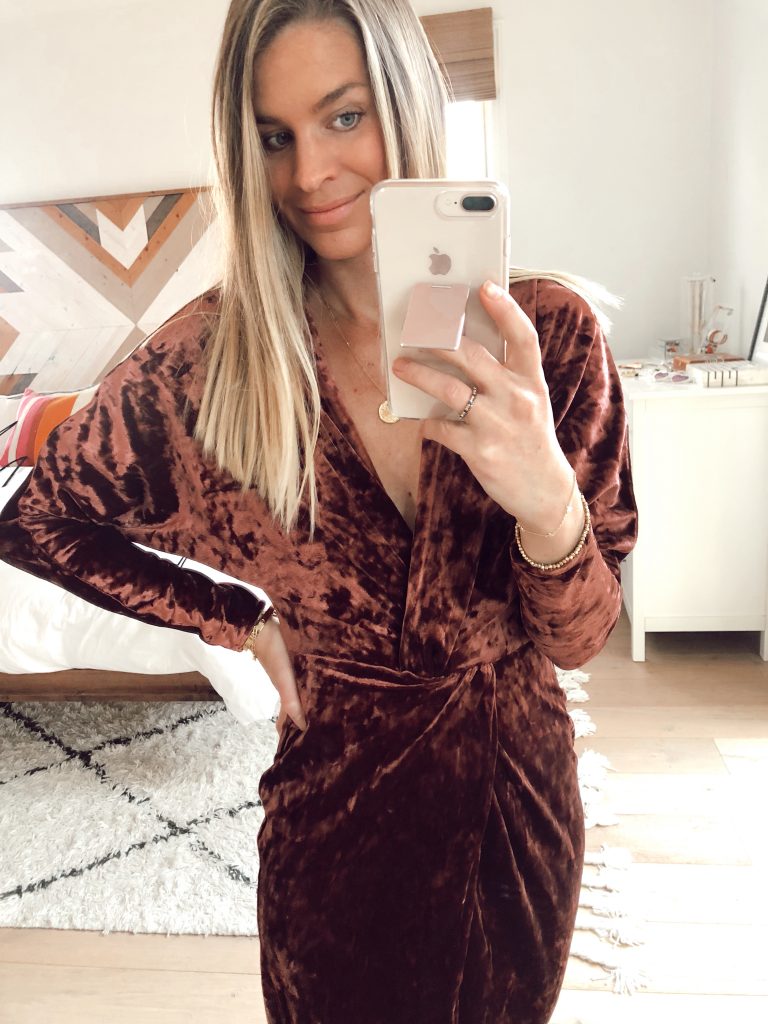 This dress has been burning a hole in my closet for a few months now… I just haven't had the place to wear it. If you're going to a fancier holiday party I think this would be perfect.
I asked everyone to vote for a favorite on Instagram the other day and the results were all over the place. I'm leaning towards wearing look #2. It's fun and comfortable and I'll be warm enough (with a jacket), but who knows?! I just might change my mind again before tomorrow.
Thank you so much for reading – hope you're having a good week!