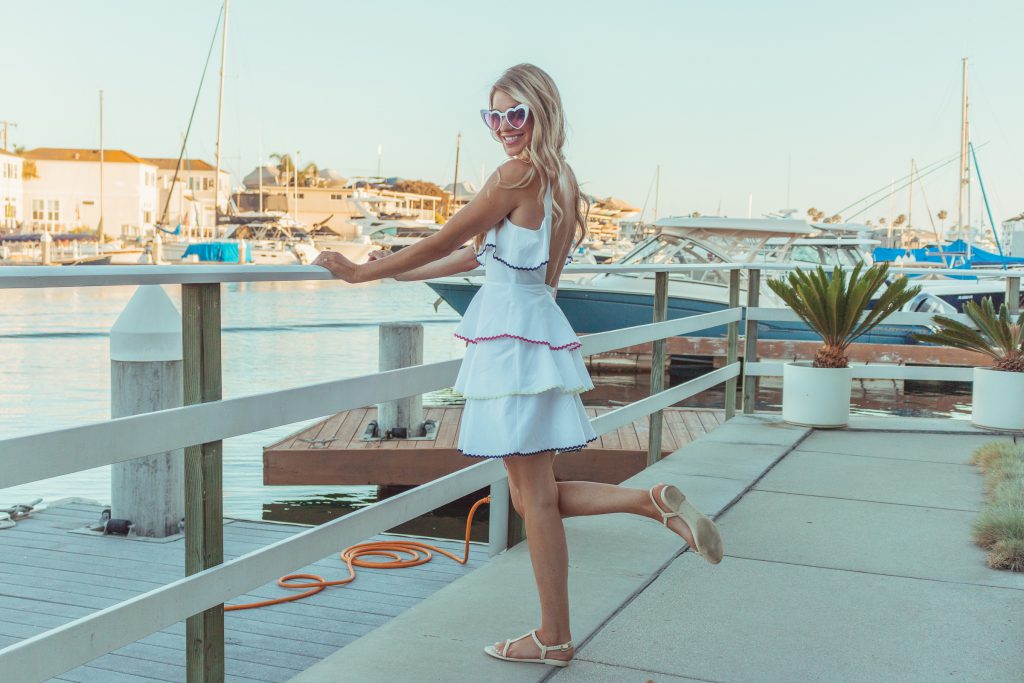 sunglasses, dress c/o (more sizes here and here), bag, scarf, similar sandals
In the summer I always seem to gravitate towards white pieces. White tops, jeans but especially dresses. I was instantly drawn to this white tiered mini dress by Wayf because it's so unique. I love the tiered layers and pink, yellow and blue rick rack trim.
I got this dress in the mail awhile back, probably over a month ago, and tucked it away knowing I'd wear it for something soon. May/June is full of celebrations for us. It starts with Mother's Day, then Jeff's Birthday at the end of the month, our anniversary in June, Father's Day, my dad's Birthday, my Birthday and even a few other family celebrations mixed in. It's very busy! So I knew I'd have a chance to wear this fun dress.
Last week was our third wedding anniversary. It seriously crept up this year! Jeff and I made plans to go out and celebrate and I was so excited to finally get to wear this white dress. I brought along my favorite denim jacket but didn't end up needing it because the weather was so warm and perfect. Not typical for June in Southern California but I'll take it!
White dresses are always a must for summer. I wanted to share a few I'm loving in case you're as into them as I am. I really love this cute crochet one, this other tiered sundress and this pretty white midi dress that's under $50.
Now that we're heading into the official start of summer most of our celebrations are over aside from my Birthday. July is looking really busy for us with travel and I'm starting to shop for pieces I can bring along everywhere from Palm Springs to Napa.
sunglasses, dress c/o(more sizes here and here), bag, scarf, similar sandals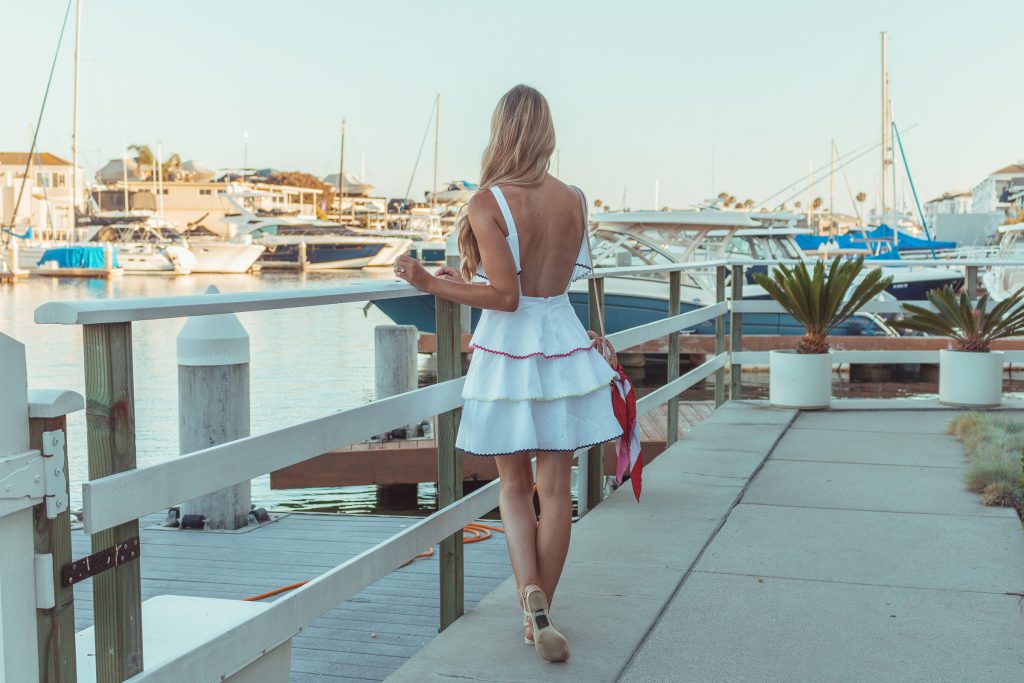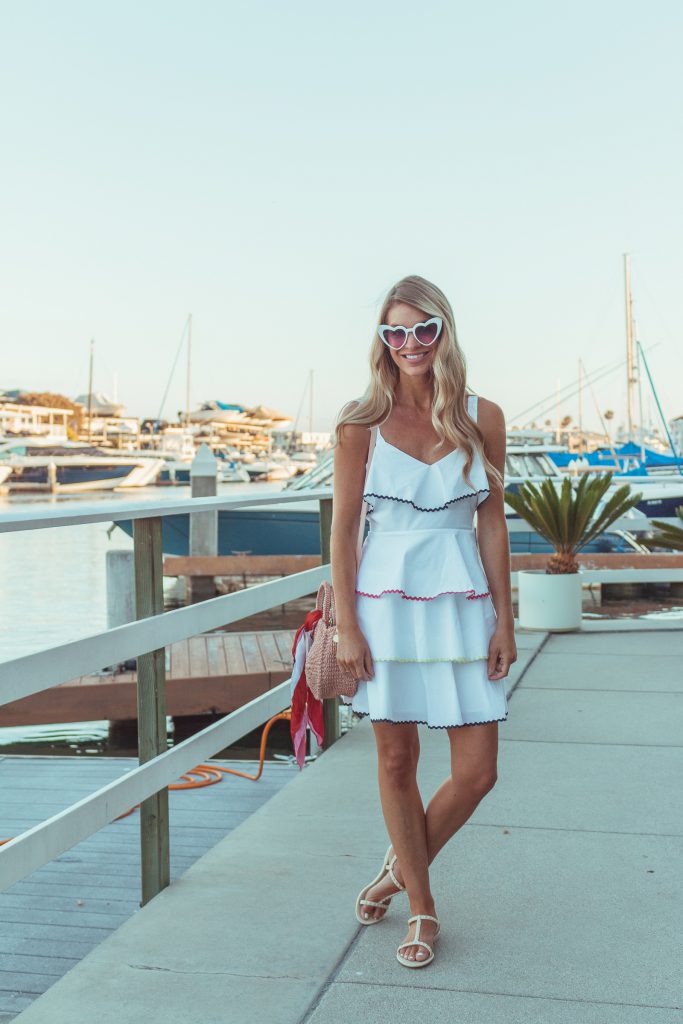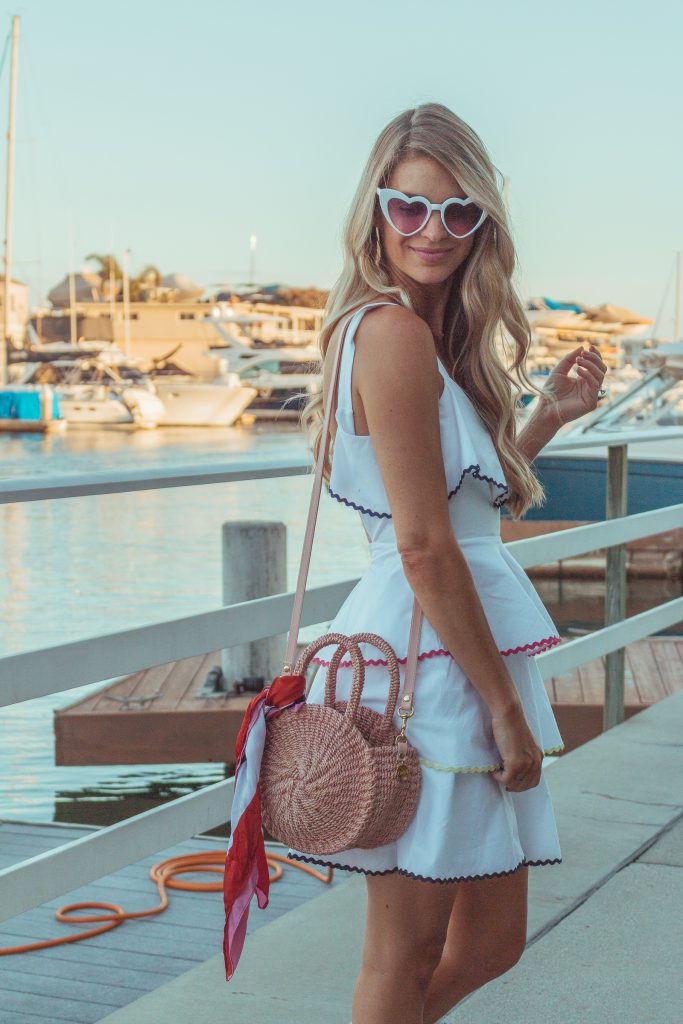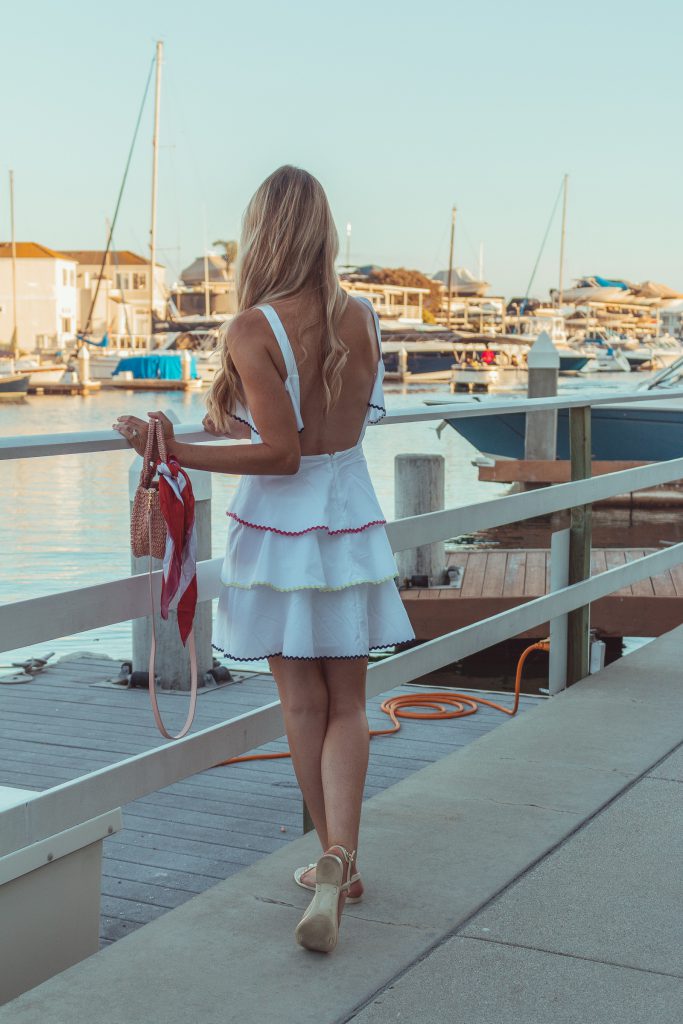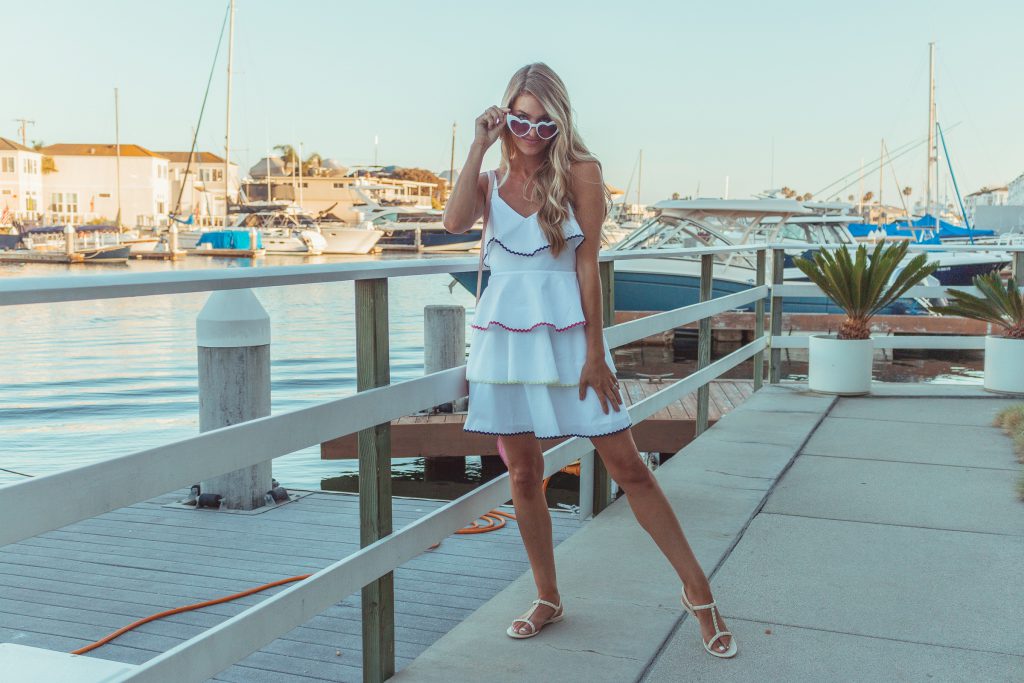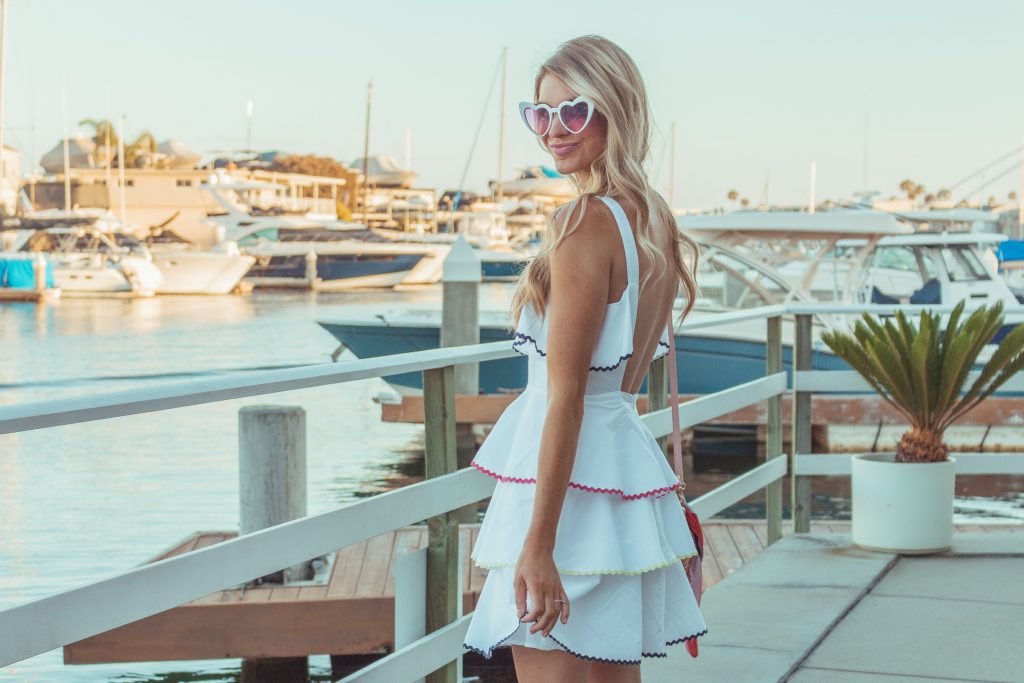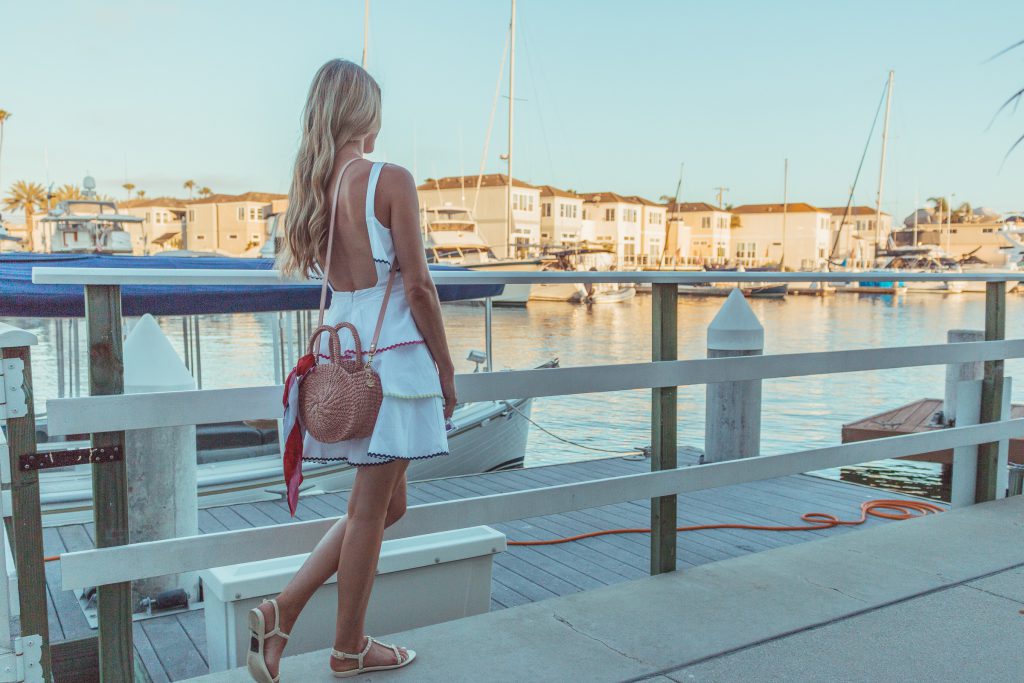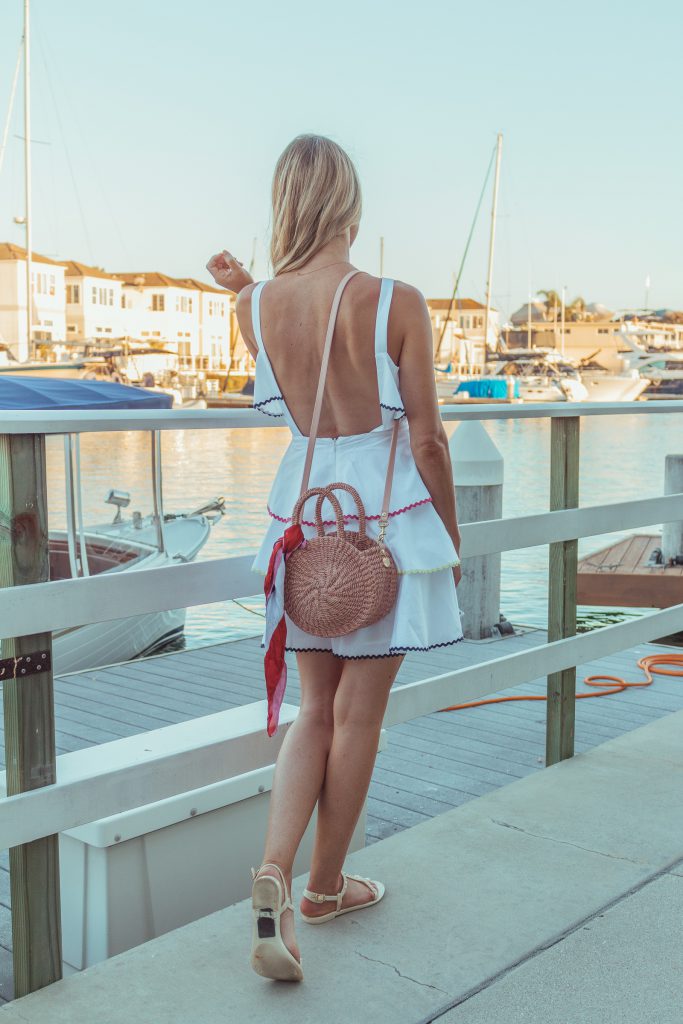 Hope you have a great start to your week – can you believe it's the last week of spring?!