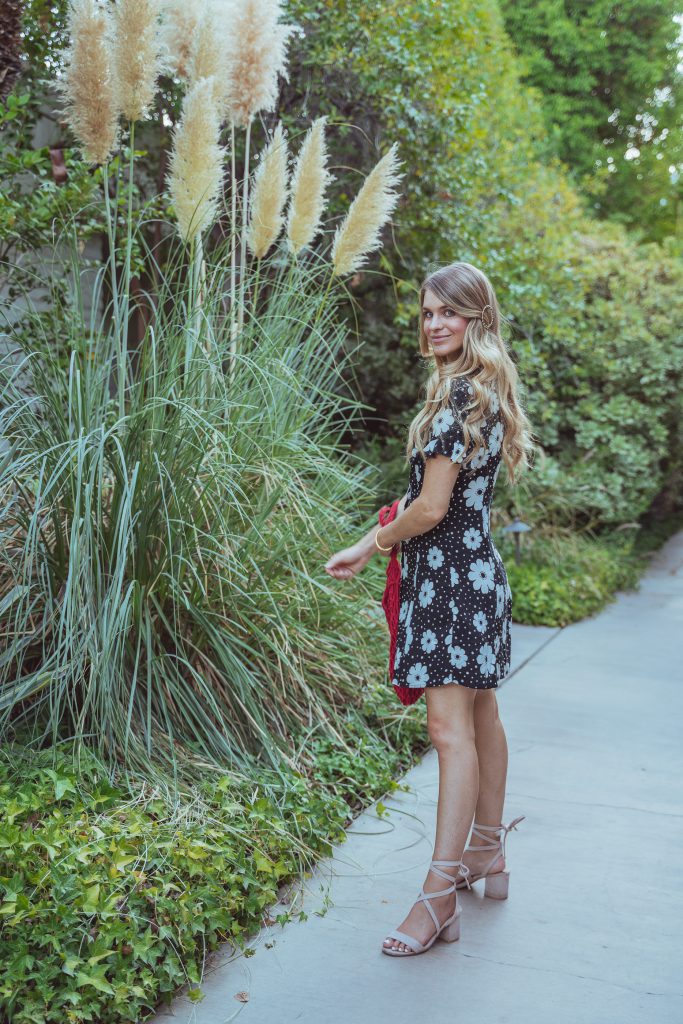 Another look from Palm Springs last week. In the evenings we got a little dressed up for fun… and because we weren't chasing a toddler and carrying a baby around! #parentsgonewild I found this cute black and white daisy print dress at Forever 21 and thought it would be fun to wear with this red bag for a pop of color.
hair clip, dress, bag, necklace c/o, similar heels 
Pretty much my whole look (aside from my shoes) is from Forever 21. So crazy! I've been shopping there for such a long time. I always thought once I was older than 21 I'd stop…  but here I am, a mom of two in my 30's and I'm still shopping there pretty regularly.
I'm always finding cute things at F21 and I usually have better luck shopping online, the stores can be so scattered/overwhelming. On the website you can narrow down what you're looking for and search that way. For instance, I searched for black mini dresses to find the one I'm wearing in this post. Once you choose your category there are plenty of options to search by.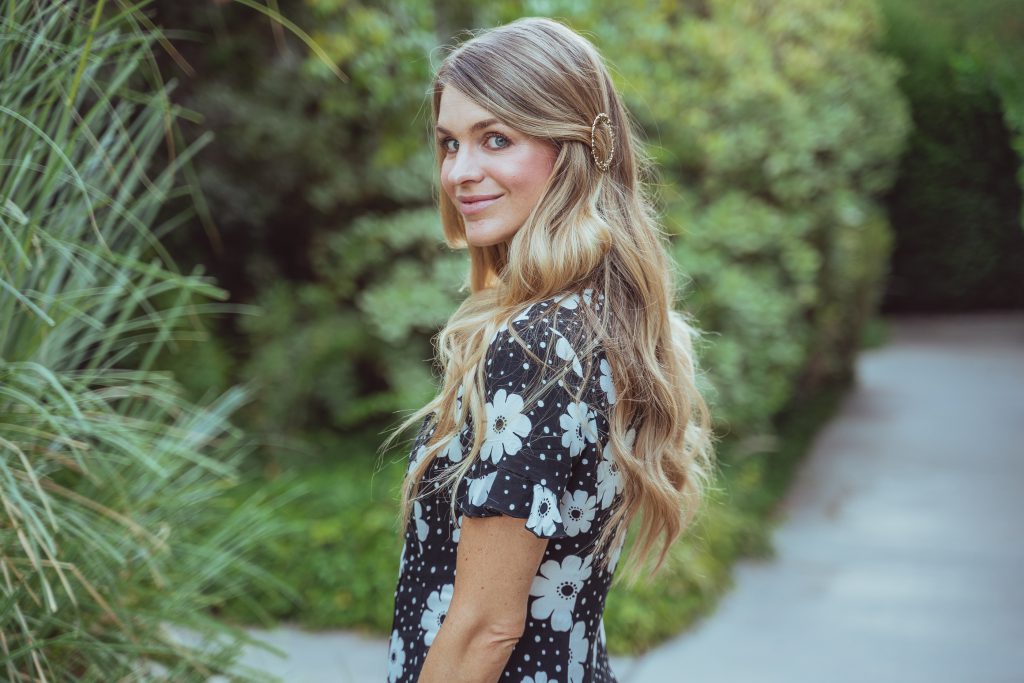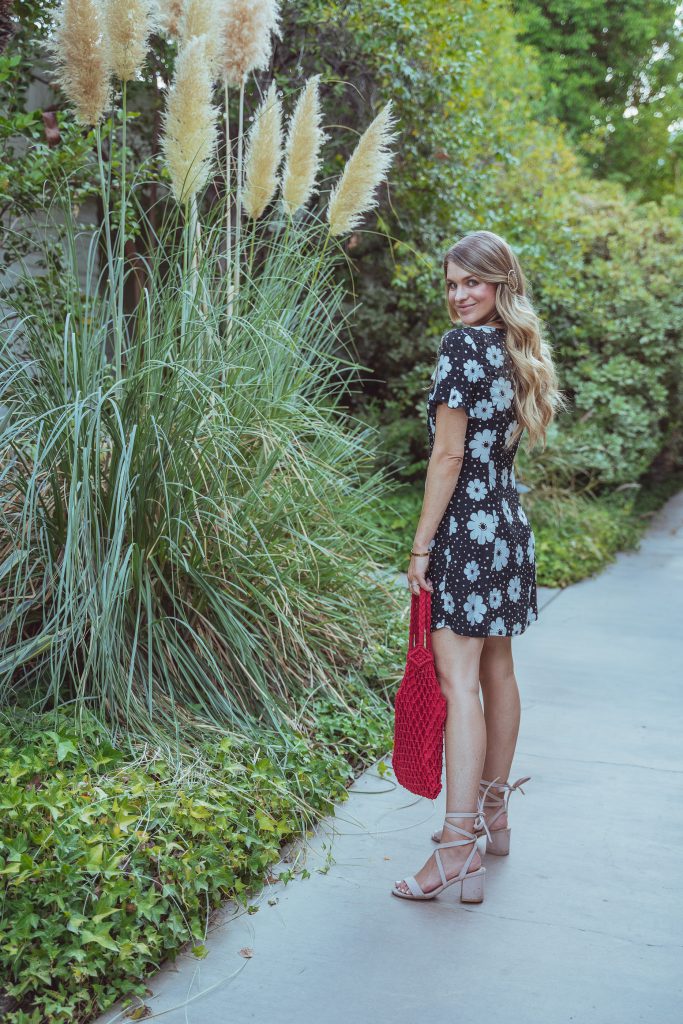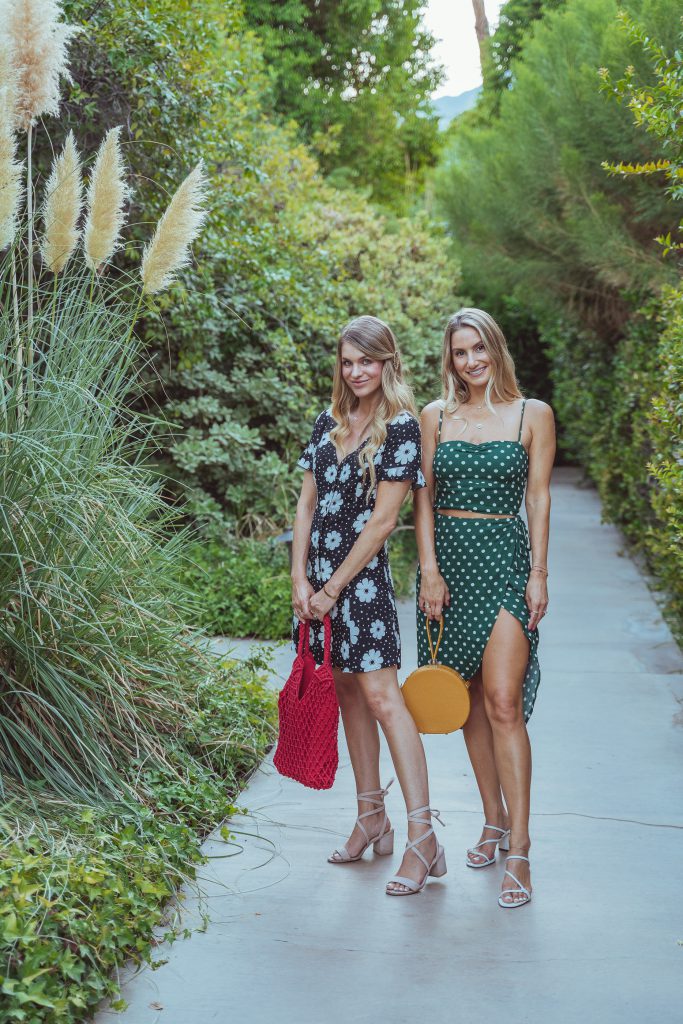 hair clip, dress, bag, necklace c/o, similar heels 
Hope you have a great long holiday weekend – thank you so much for reading and following!