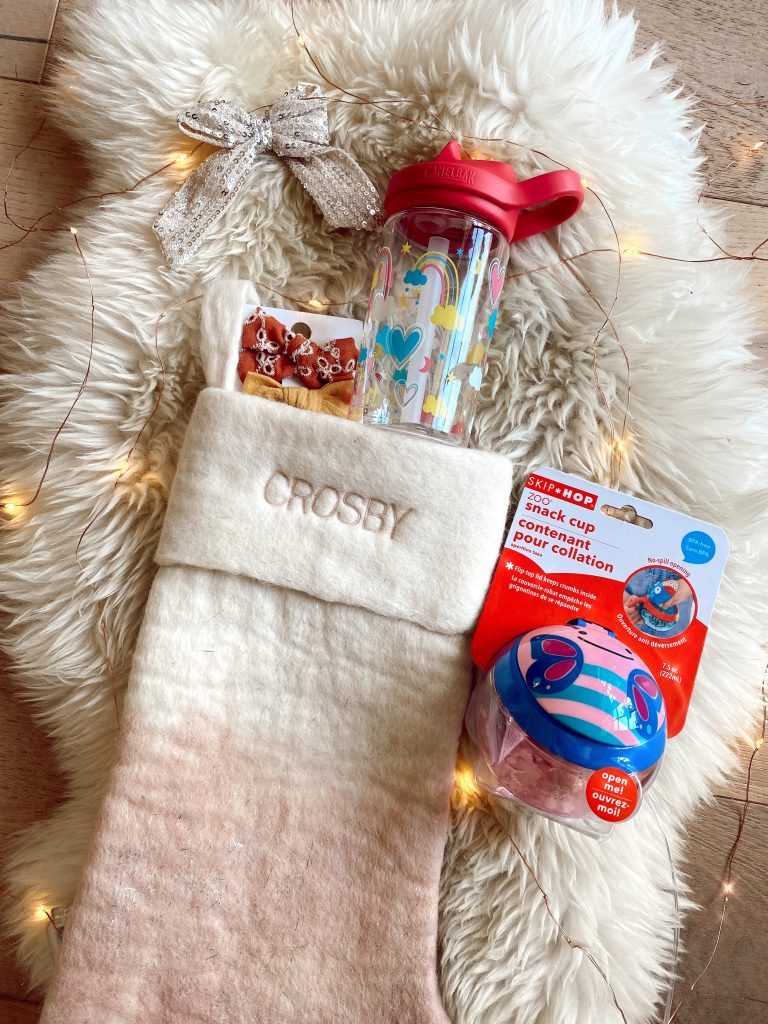 We are officially 9 days away from Christmas (how??) and hopefully most of your shopping is done. I know I'm still thinking of little things here and there. Today I wanted to talk about stocking stuffer ideas for toddlers and babies. Let's be real, the last thing mom's want are more tiny toys/pieces/parts anything that will just end up in the trash. I put together a list of things I'm planning to put in my kids stockings if you're at a loss. Everything is in stock and will arrive before Christmas.
Cute snack cups – thought these were fun and there's lots of animal options to choose from.
Water bottles – something that's always needed.
Tooth brushes – go with their favorite characters to make brushing teeth less of a chore.
Socks – somehow we lose so many – always buying socks for the kids.
Underwear – again, go with their favorite characters.
Hair accessories – cute bows, headbands, clips or ponytail holders are always necessary.
Bath toys – we love bath crayons, letters and fishing.
Mess free coloring books/markers – a good time to replace the old ones!
Slippers – these are so cute and come in a few different combos.