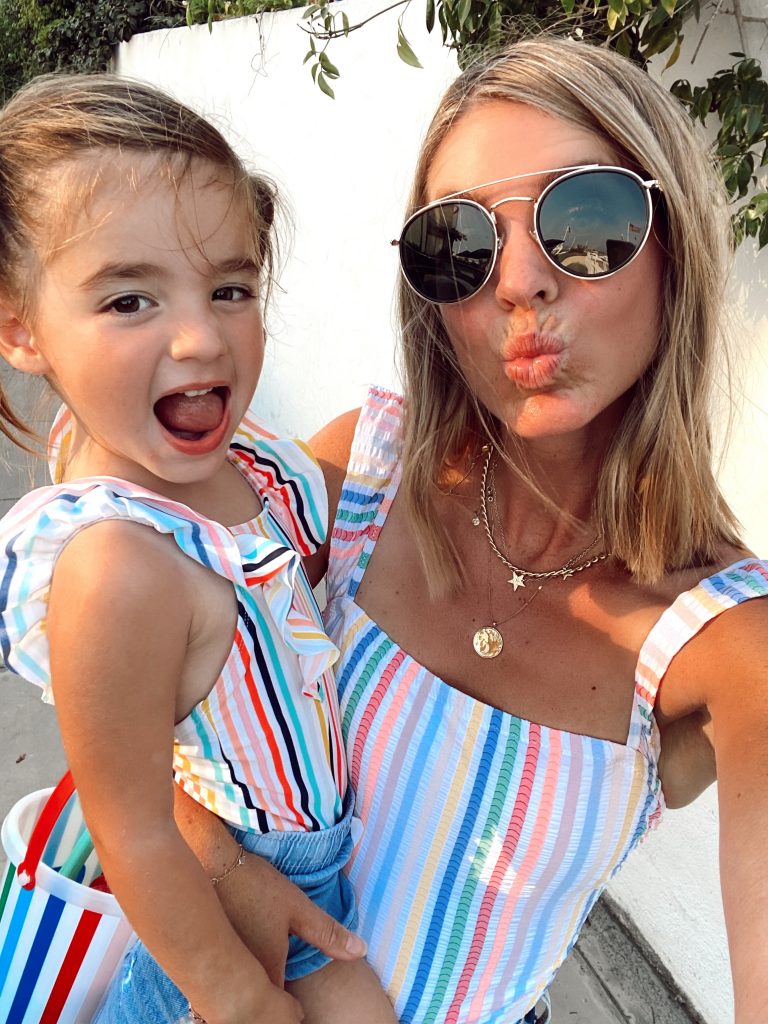 Calendar wise the end of August is typically the end of summer, but in southern California (and several other places), summer is just heating up. We will have really hot days until at least Halloween and this year I really want to soak them up at the beach as much as possible. Usually by September the crowds are a lot smaller and the beach is easier to do. Fingers crossed that's still true for this wacky year.
We headed down the peninsula to the bay side the other day after naps for some late afternoon/early evening fun. It's been really hot and humid and it was still 85 degrees when we left at 6:30, but we had fun playing in the sand and splashing in the water.
I ordered this swimsuit for myself a few weeks ago on major sale. When it arrived I realized how similar it was to one of Crosby's so we had to wear them together. Both of our suits are sadly sold out, but this time of year is always a good time to take advantage of the end of season sales and shop for swimwear at a big discount. I'm rounding up some favorites below.
J. Crew is one of my favorites for one piece swimsuits for myself, they have a pretty good selection on sale right now. I'm loving this black and white gingham print, this orange and pink and this pink one-shoulder suit. These seersucker one shoulder suits would be really cute to hold on to until next 4th of July, they're currently and extra 60% off.
I always love getting Crosby's swimsuits at Old Navy, the one she's wearing is sold out but it's available in a turquoise polka dot print.
I also love this tropical print with the dainty ruffles, navy blue palm tree print, black and white polka dot, and this navy and white star ruffle suit (would be another cute one to hold onto until next summer). She also has this leopard print suit and loves it.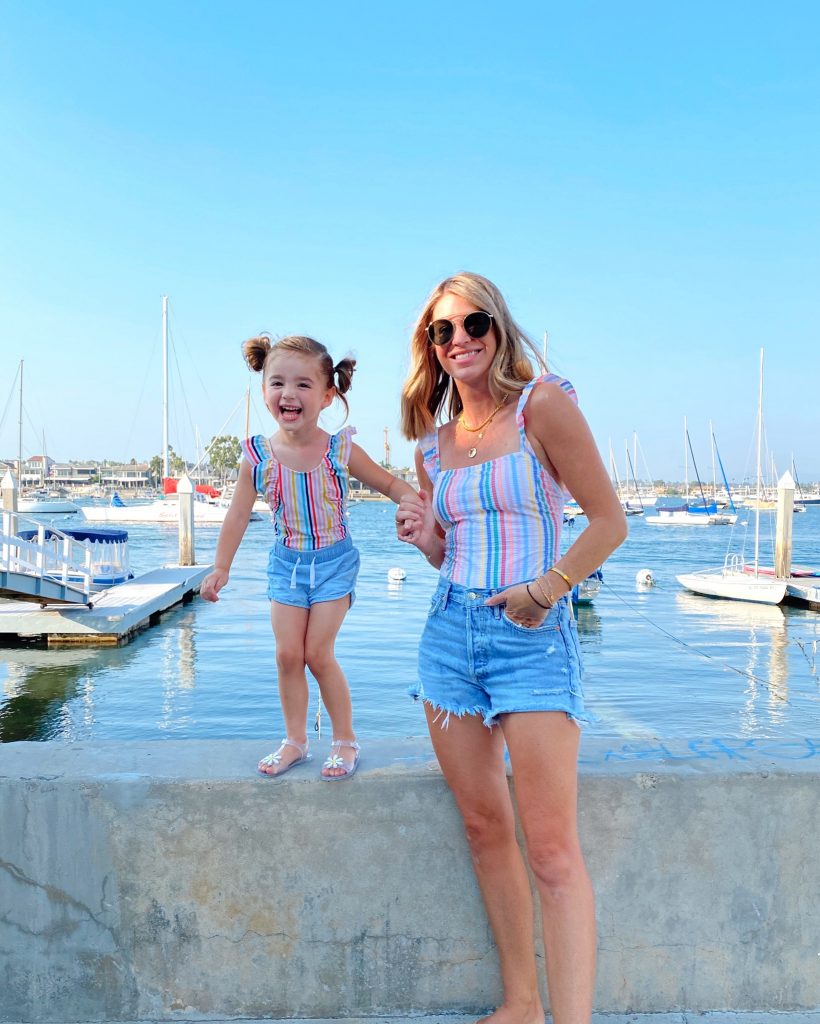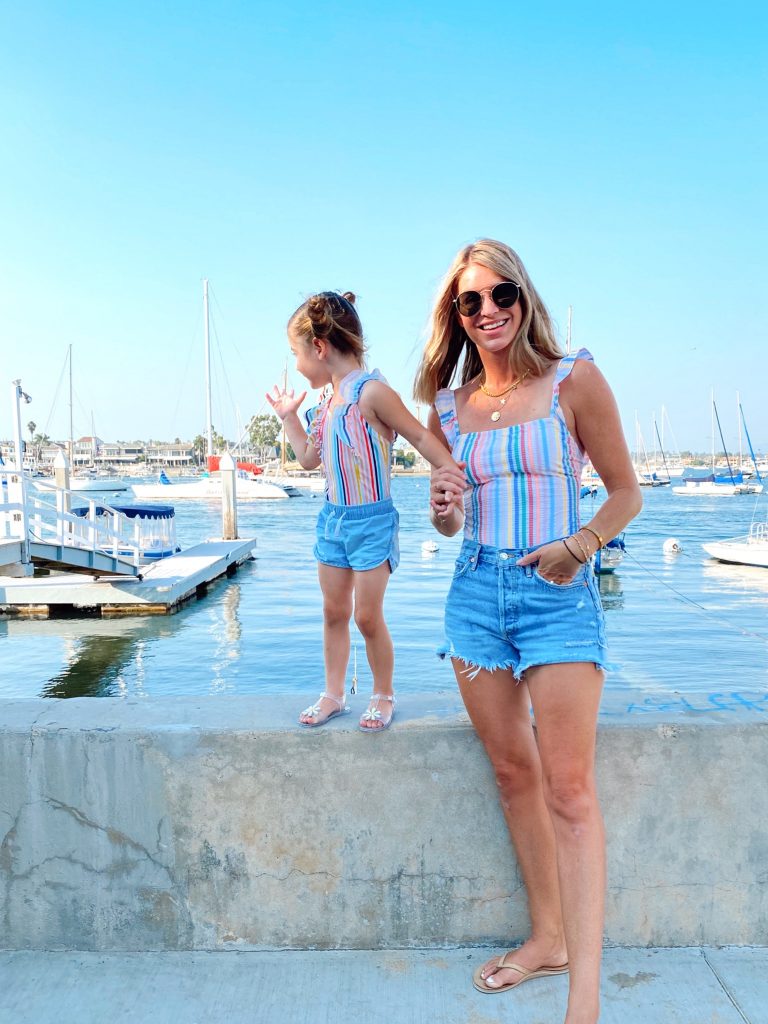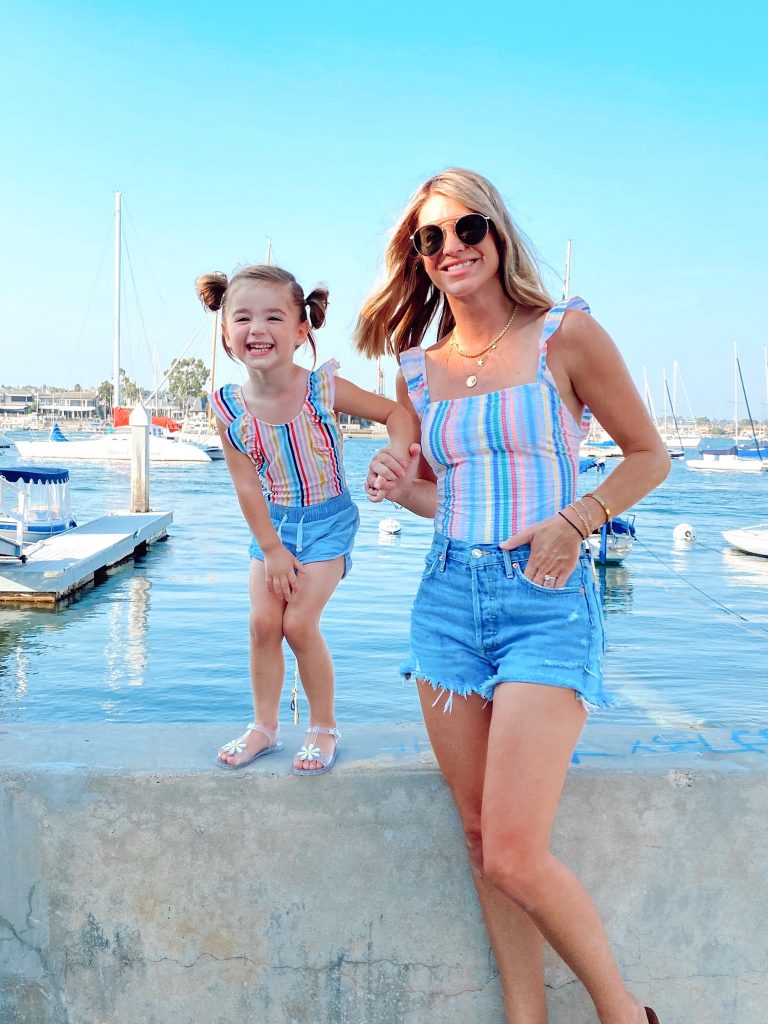 Hope you had a great weekend – thank you for reading and following!