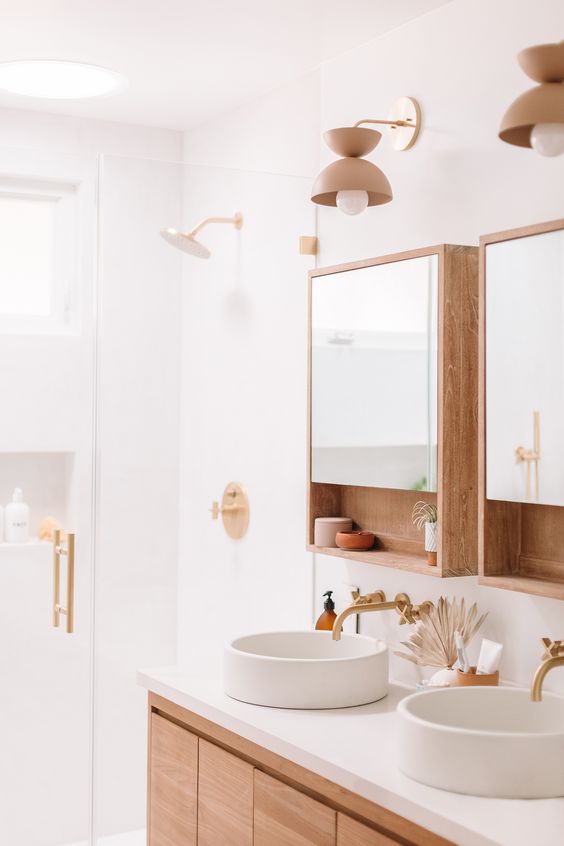 Having spent the majority of the past five months at home we've really had time to think about what areas I want to change/improve. We bought our house almost five years ago and did a lot of remodeling right off the bat, however our budget was only so big… and then we started having kids and everything remodeling took a backseat. We are about to dive back in and I couldn't be more excited to finally get some of these things crossed off our ever growing list.
One project that started this week is our new front yard. We're currently in the very beginning of the demo phase, but I plan to keep you updated as things progress.
Today I want to share my inspiration for the kids/guest bathroom. We only have two bathrooms and this one is right off our hallway/living area. In our initial remodel we didn't change much…. we painted the vanity navy blue + added a new light fixture and mirror and called it a day. The room isn't terrible, but it can definitely use an update.
It's a fairly small bathroom and I want to keep it white, bright and clean… without being boring.
Some things I'm loving; hexagon shape tiles, matte black fixtures, light wood vanities and quartz countertops.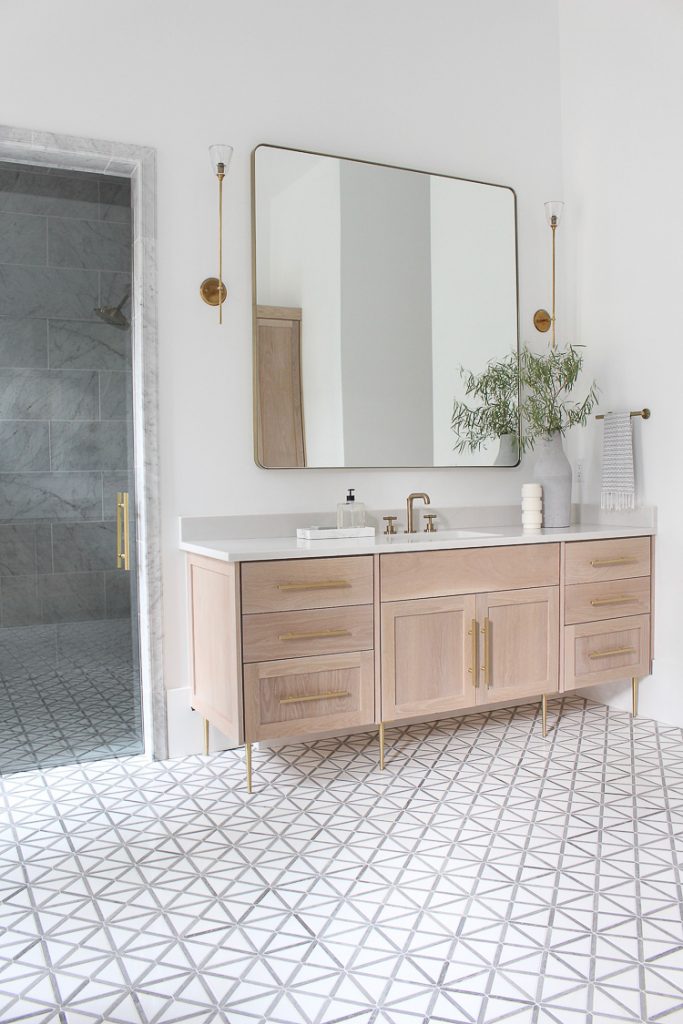 source