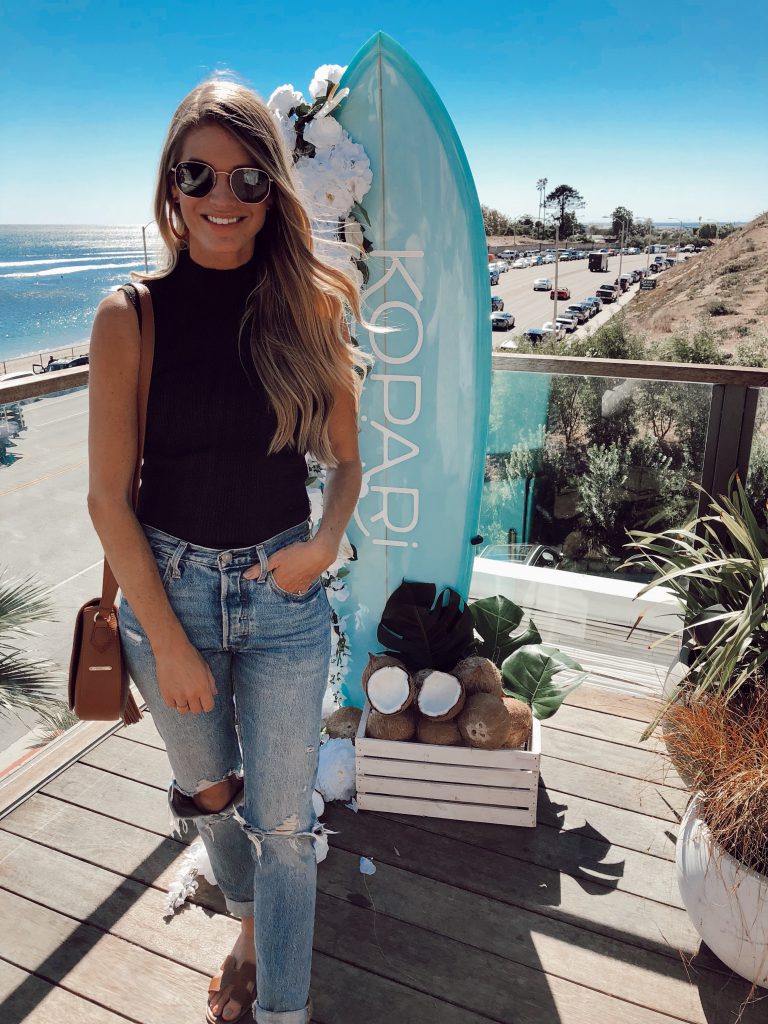 Happy Friday! I can't tell you how relieved I am to have finally spilled our big secret. I'm so grateful for the support and love this community has shown us. I was washing my face the other night and noticed I had a whole bunch of products I've been using and loving to share with you. It's been awhile since I did a product roundup so what better time than now. All my current favs from the deodorant I can't stop talking about to the prenatal vitamins I'm taking for the second time. The best part is they're all pregnancy safe beauty products.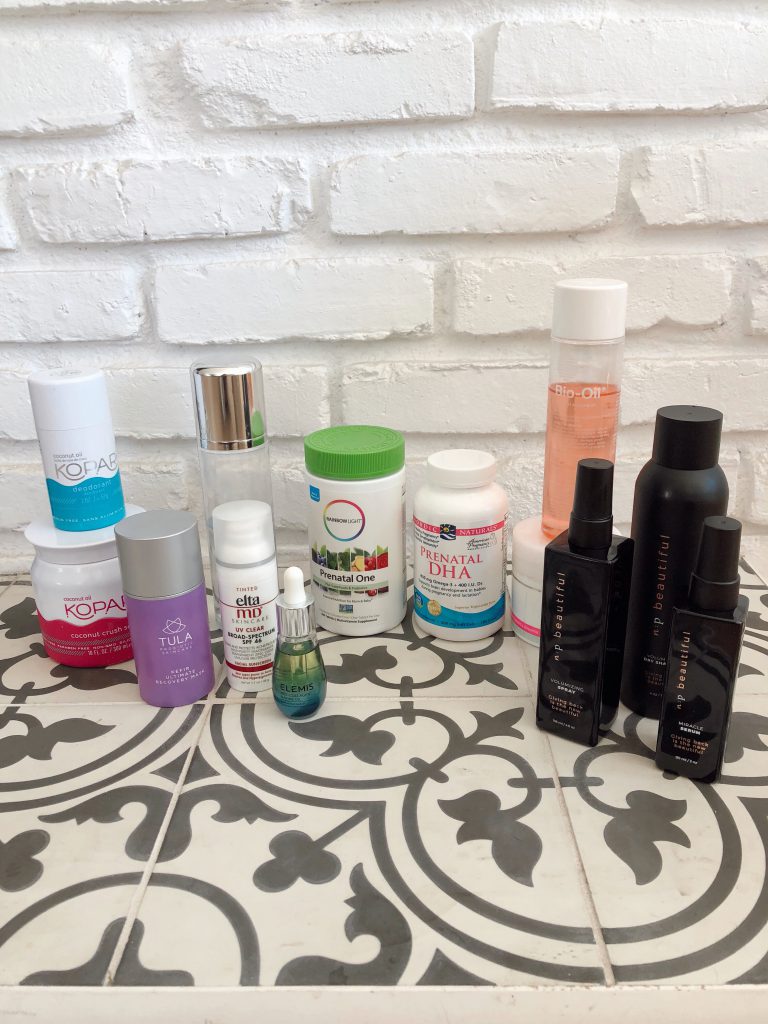 Kopari Deodorant and Coconut Scrub
I'm going to sound like a broken record here but I'm majorly crushing on Kopari products right now. I raved all about this natural deodorant in this post, so I'll keep it short. I've even turned my mom and some friends on to it. This body scrub is also amazing. Again the coconut scent makes you feel like you're on vacation without being overwhelming and it leaves your body so soft.
I've used Tula products for years and always go back to them. This kefir mask is a newer item and it's perfect for the dry skin I've been getting this time of year. It's different from a typical mask because you don't fully wash it off. They recommend using a damp wash cloth and blotting it off and then rubbing the rest in to get the full effect.
This tinted sunscreen is the perfect base for my everyday makeup look. It's light and evens out my skin tone without being too much and it doesn't have an overly sunscreen scent.
I love using this in the morning instead of washing my face. I'd apply it with cotton balls before my oil and lotion and feel like I'm giving my skin a bit of a break.
I've tried a lot of facial oils and this one continues to be my favorite. I use it morning and night… especially this time of year when I'm prone to dryness. And to answer your question, it doesn't leave my skin feeling oily.
Rainbow Light Prenatal & Prenatal DHA
I took both of these when I was pregnant with Crosby and started again as soon as I found out I was pregnant this time. I take them after breakfast and they don't upset my stomach. The best part is when I notice I'm getting low I can quickly re-order on amazon and have them the next day.
Another fav from my last pregnancy. I apply this at night after the bio oil. It smells amazing, I didn't realize I missed the scent until I started using it again.
I totally sound like a broken record, but I loved this last time. I went through so many bottles and think it really worked. I know they're mostly genetic but I didn't get any stretch marks last time so fingers crossed I don't this time.
n:p beautiful Volumizing Spray, Dry Shampoo and Miracle Serum
When one of my favorite casual/lounge wear lines comes out with hair products that look like this I jump on them. No but seriously, can we talk about their aesthetic? I am into it. Not to mention, I've been using them the past few weeks and can tell they're doing their job.