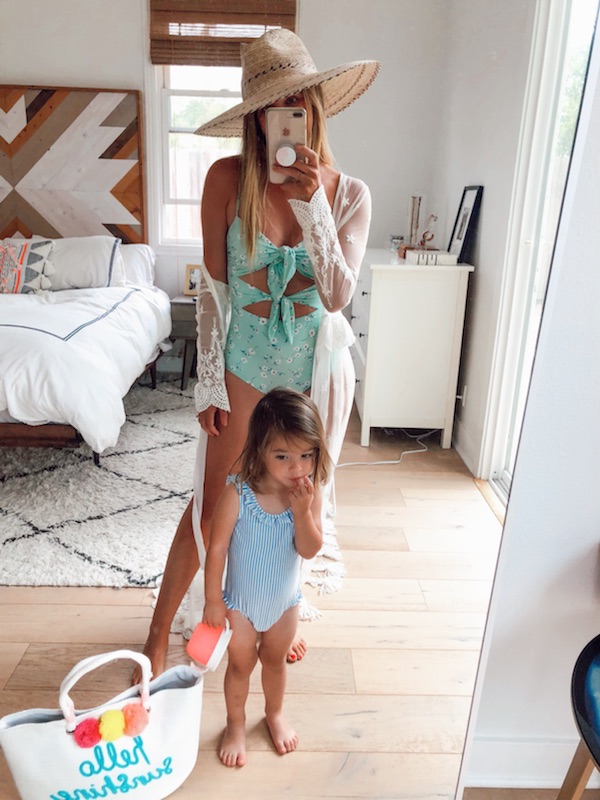 The sun is out and it's finally starting to feel like summer! Just in time for stores to bring out all the fall things. Ha! But in all honestly, our summer is only just beginning and it won't be anything close to fall until at least Thanksgiving. Crosby and I are taking this opportunity to wear all the cute swimsuits we can… starting with these fun one-pieces we wore Sunday.
on me: one piece c/o, similar coverup, shorts, hat, bag, sandals
on Crosby: swimsuit, shorts, bag, similar sandals
I got this one-piece the other week from Beach Riot. I love the cutouts and ties… it almost gives it a bikini feel, but there's plenty of coverage since it's still a one-piece. I paired it with my new favorite shorts. They're a steal at $30. I'm going for anything high-waisted right now and these are amazing. Crosby wore a cute seersucker one -piece with the softest draw string denim shorts from Target. They're only $8 and I can tell they'll be a summer staple for her.
Crosby is just getting into accessories. She's all about sunglasses and bags right now. She got this cute beach bag as a gift a couple of months ago and I knew she'd love to bring it to the lake with us. We left Wilder with my parents so I took this as an opportunity not to bring my normal diaper bag. I put Crosby's things in her bag and used mine for snacks and my stuff. I also couldn't pass up an opportunity for a mirror selfie with her cute bag. I think it's time for us to start sharing!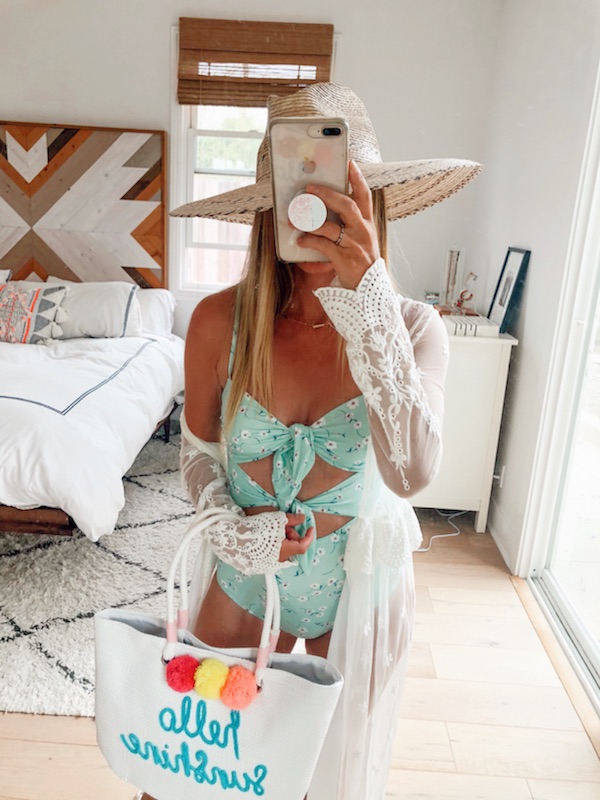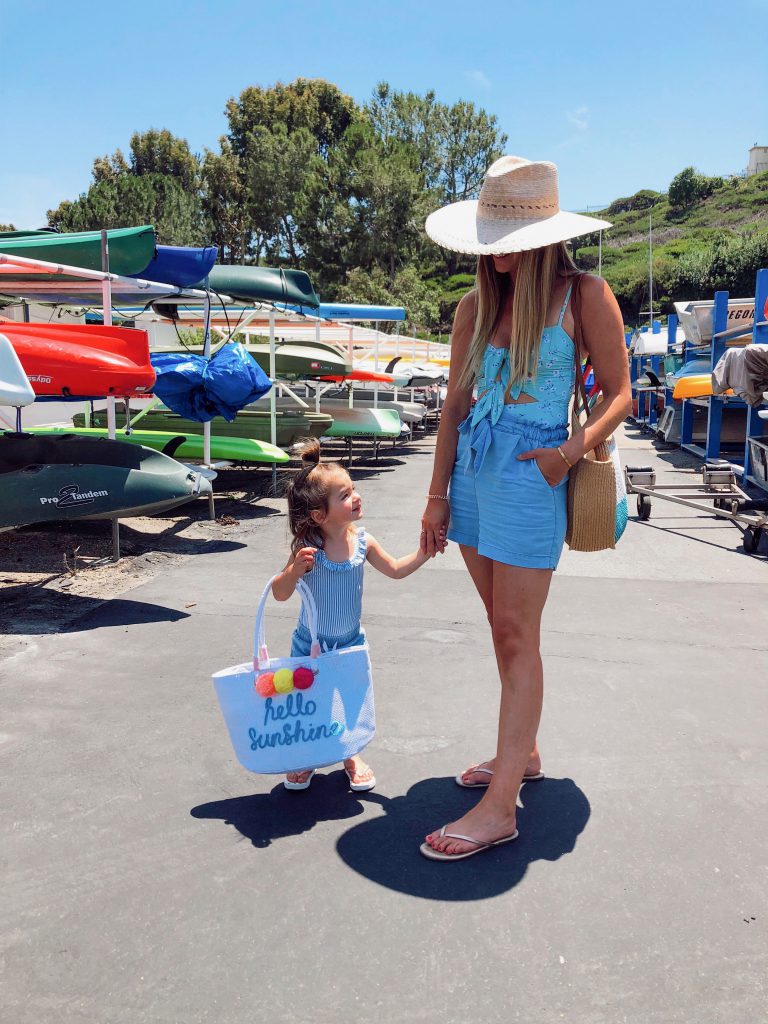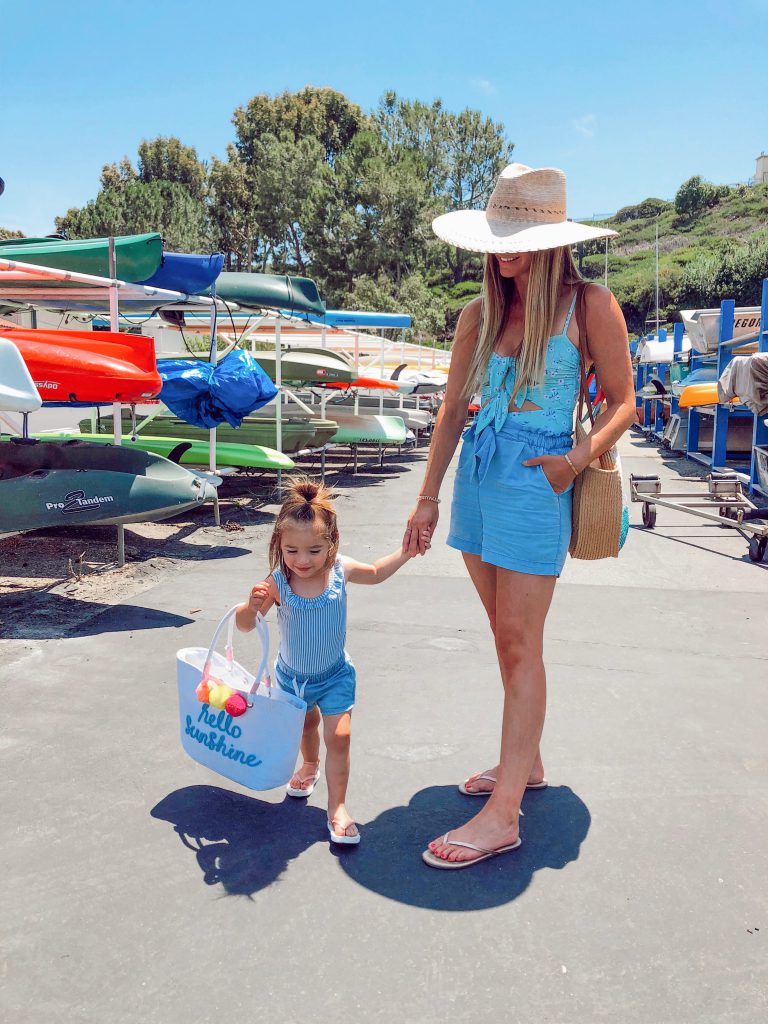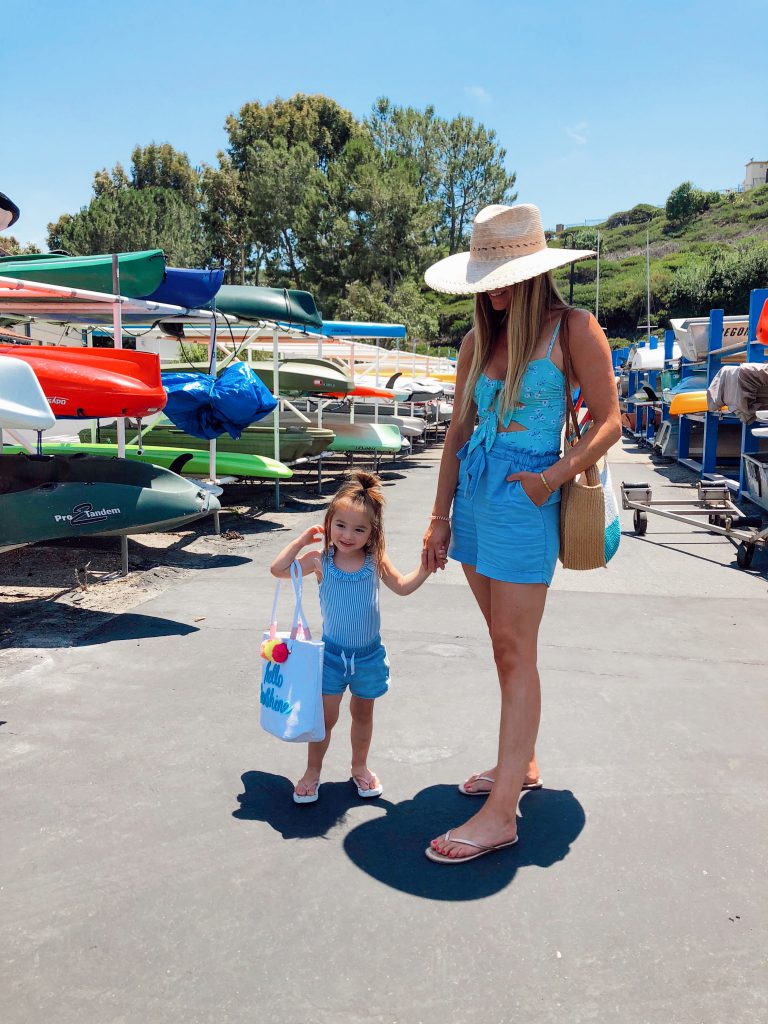 on me: one piece c/o, similar coverup, shorts, hat, bag, sandals
on Crosby: swimsuit, shorts, bag, similar sandals
Hope you had a good long holiday weekend! XO