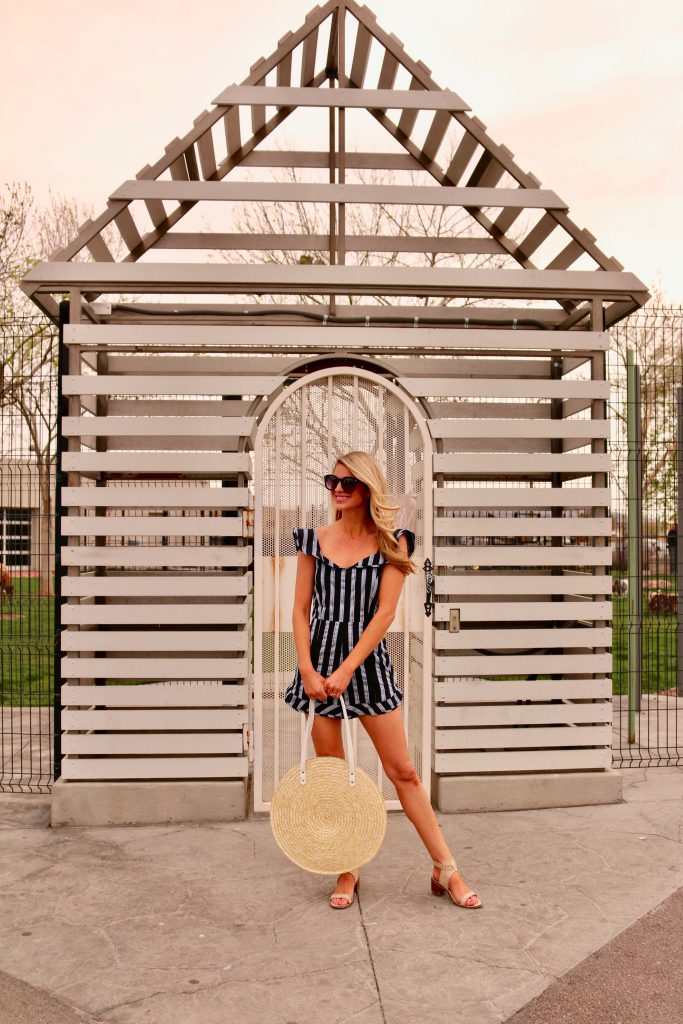 I've always loved a romper. A few years back I was on a major romper kick and they were pretty much all I wore that spring and summer. I've dialed the obsession back a bit and don't wear them quite as much, but this one is really cute and I wanted to share.
First of all anything navy and striped automatically takes me to the water… nautical vibes. And I love how the sleeves on this one kind of flutter – they can be worn up like I have them or more off-the-shoulder.
Sadly, when I shot these photos in Las Vegas it was really cold. If you look closely you'll probably see goose bumps on my legs! But I can't wait to wear this again at home – maybe by the water?
I'm really into round straw bags right now, as evidence from this post. This one is such a good deal and holds a lot!
sunglasses, romper c/o, bag, similar sandals