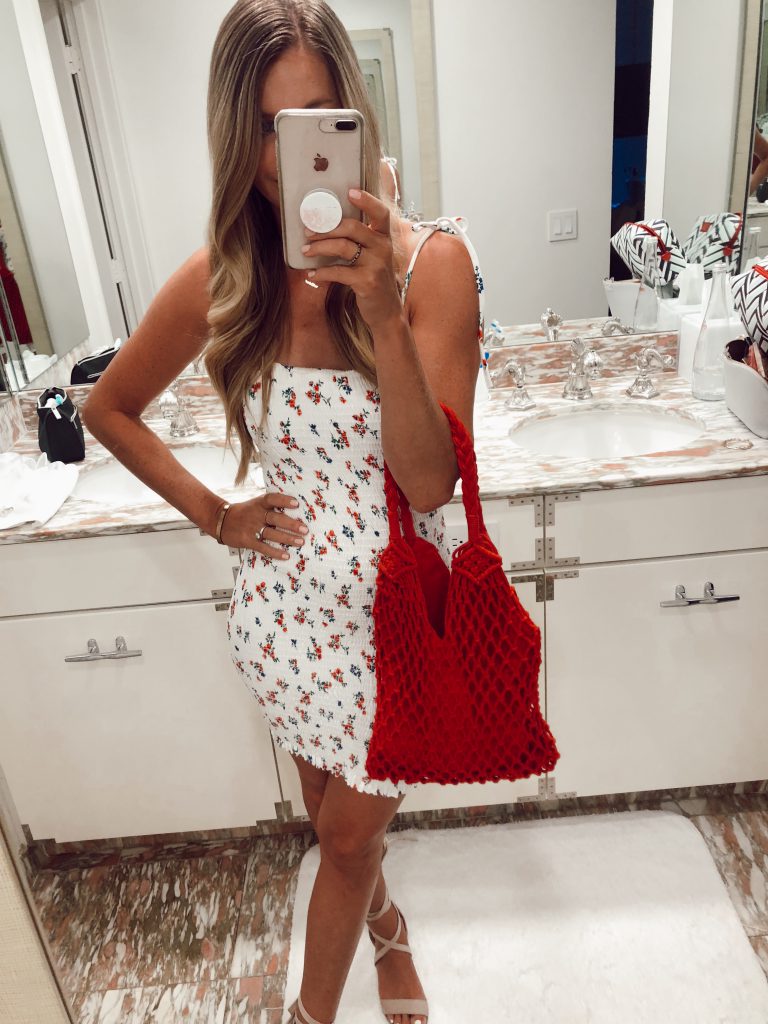 I feel like the majority of my content lately has been baby and kid focused. Which is honestly my life right now and it's easy to get consumed by it sometimes. But I swear I'm still into fashion, trends and finding great deals on both! Today I want to share some things I'm loving right now.
Sunglasses chains. I think they're so chic, I just bought this one because I'm still loving the shell trend, and then ended up getting this set too. We were in Palm Springs earlier this week and Jeff even ended up using one.
Summer dresses and rompers. I know a lot of bloggers are shifting their focus to fall but I'm still all about warm weather. I brought these two rompers (1 and 2) and these two dresses (1 and 2) to Palm Springs.
Fun crossbody bags. I've been on the hunt for a cute new bag to carry when I'm not with the kids. Love this white one with the gold hardware and this one is super cute too.
High waisted bikinis. Four months postpartum they've been really helping me feel like I have my summer body back even though I don't. I just bought this cute yellow one.
Bracelet stack. I've been wanting some dainty gold bracelets to add to my collection and finally found some I love. I purchased this one, this one, this one and this one.
Native deodorant. I've been on a natural deodorant kick the past few years and switch between three I love. However, in the summer I feel like nothing compares to Native in the natural deodorant game. My favorite scent is Coconut & Vanilla but it was out of stock in store so I picked up Eucalyptus & Mint and have been loving it as well.
Woven bags. I purchased an off-white one last spring that I've gotten so much use out of. I just snagged this red one on sale and it also comes in black. I'm also loving this one and wish I had it for Palm Springs.