When I was pregnant with Crosby I was pretty clueless on what exactly I'd need for her. So when it came time to register I asked my friends who had babies and were pregnant what I needed. That resulted in the longest list ever and I thought just because their babies were liking something it was an obvious choice to get it. Boy was I wrong! Once she was born I quickly learned all babies are different… and while it's mostly trial and error to figure out what your baby will like, there are some products I swear by. Today I want to share my tried and true baby registry picks.
Before I dive into that I wanted to share that Walmart has such a great baby registry process and selection of products. Everything you could ever want and need with so many premium brands too! They make creating and updating your baby registry a quick and easy process and even have an app so you can access and update your registry from your phone at any time. Plus having one place for people to shop is easier than a list of multiple places. Another fun perk is they'll send you a Baby Welcome Box to get you started.
Now let's get into my tried and true baby registry picks…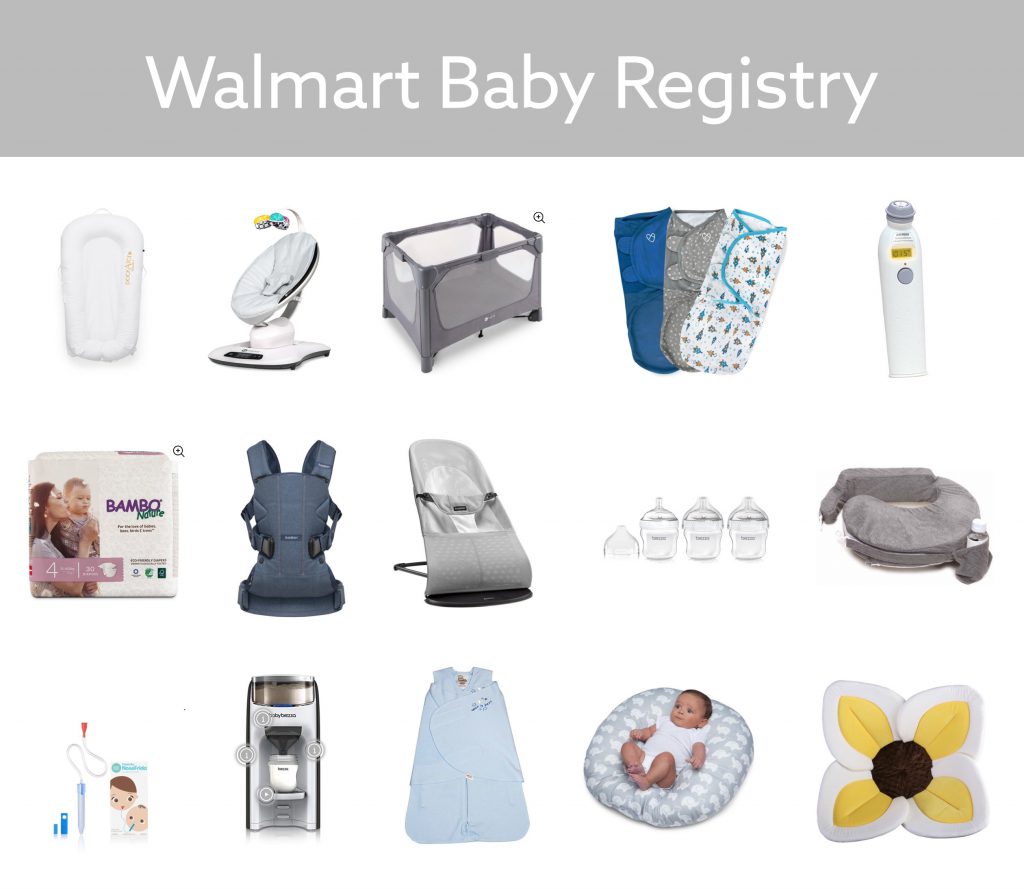 Feeding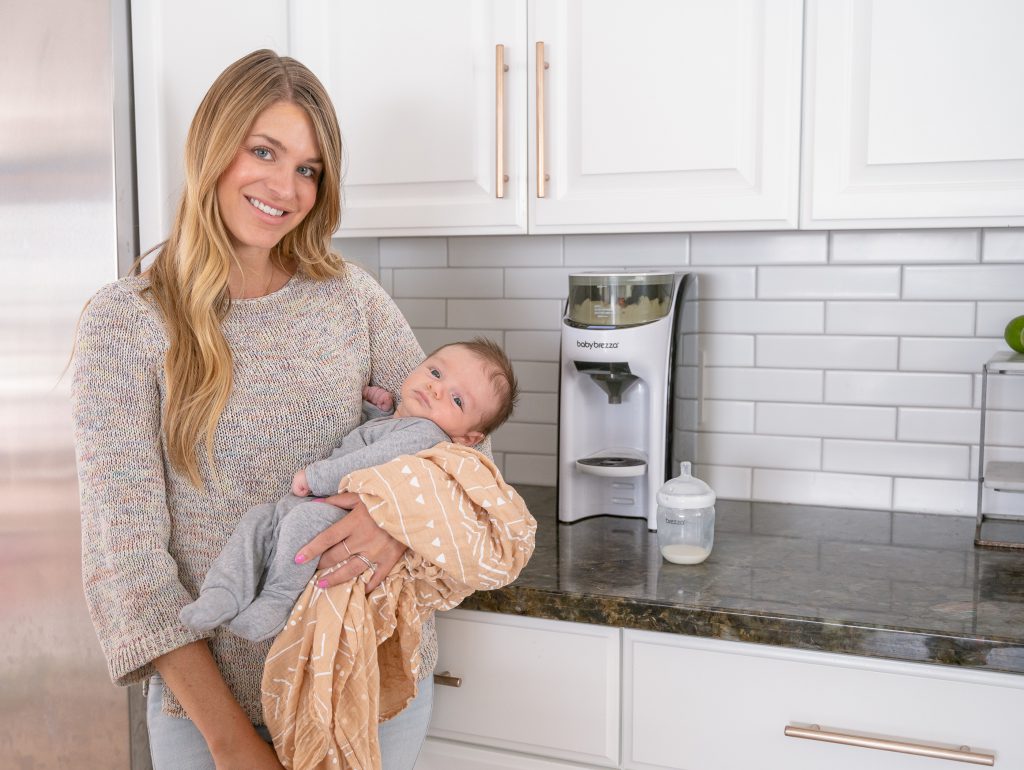 Whether you breastfeed, bottle feed or both you'll probably want some bottles. Bottles can be tricky sometimes, I've heard of lots of babies having to try out several brands before they found one they'd take. Luckily I never ran into those issues and both of my babies have taken to the bottle very easily. My two current favorites are Baby Brezza and Comotomo. Their shape is supposed to be good for breastfed babies, to help avoid "nipple confusion."
I am a huge fan of the Formula Pro by Baby Brezza. It's basically a baby Keureg machine and gives you the perfect temperature bottle in seconds. You put powder formula on the top and fill the tank in the back with distilled water, select how many ounces you want and out comes the perfect mix of formula.
If you plan on nursing you need a nursing pillow… especially in the beginning. It's hard to get the positioning down right and these really help. I prefer the Breast Friend pillow over others because it's sturdier and has a better shape.
Sleeping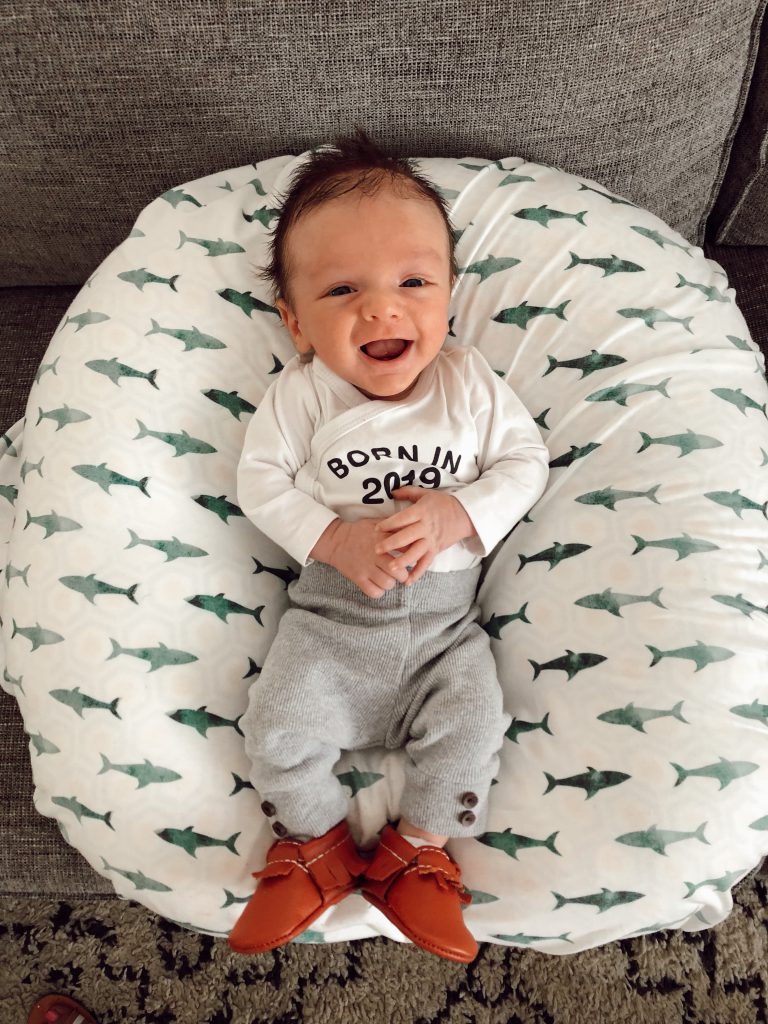 I have tons of cute swaddles, but truthfully they're only great for photos. It's really hard to master the perfect swaddle that your newborn won't escape. And don't even try to re-swaddle a baby in the middle of the night – impossible! These from Swaddle Me are SO easy and actually keep your babies limbs in without them trying to break free. I love them for the really early newborn days when babies really thrive on being swaddled.
Once baby is a little bigger (one monthish) I prefer the Halo Sleep Sack for nighttime sleep. It's completely a personal preference but I don't really swaddle my babies during the day at this point. This sleep sack is so easy to use, which is really great in the middle of the night when your eyes are half open.
I love having a cozy place for baby to nap that I can move around the house or bring with us when we go to a friend's house. Two really good options are the Boppy Lounger and DockATot. You definitely don't need both. If you're looking for one that is relatively inexpensive go for the Boppy Lounger but if you want to splurge a bit, get the DockATot. Honestly there are pros and cons of both. I love that the Boppy Lounger is slightly inclined… if your baby has reflux it's great for after feeding. The DockATot is flat and great for (monitored) sleep. It even fits into lots of bassinets and pack 'n plays.
Which brings me to my next item… the travel crib. We have this one from 4moms and have been so happy with it. It couldn't be easier to assemble… it literally goes up in seconds. Crosby has always slept so well in it.
Baby Gear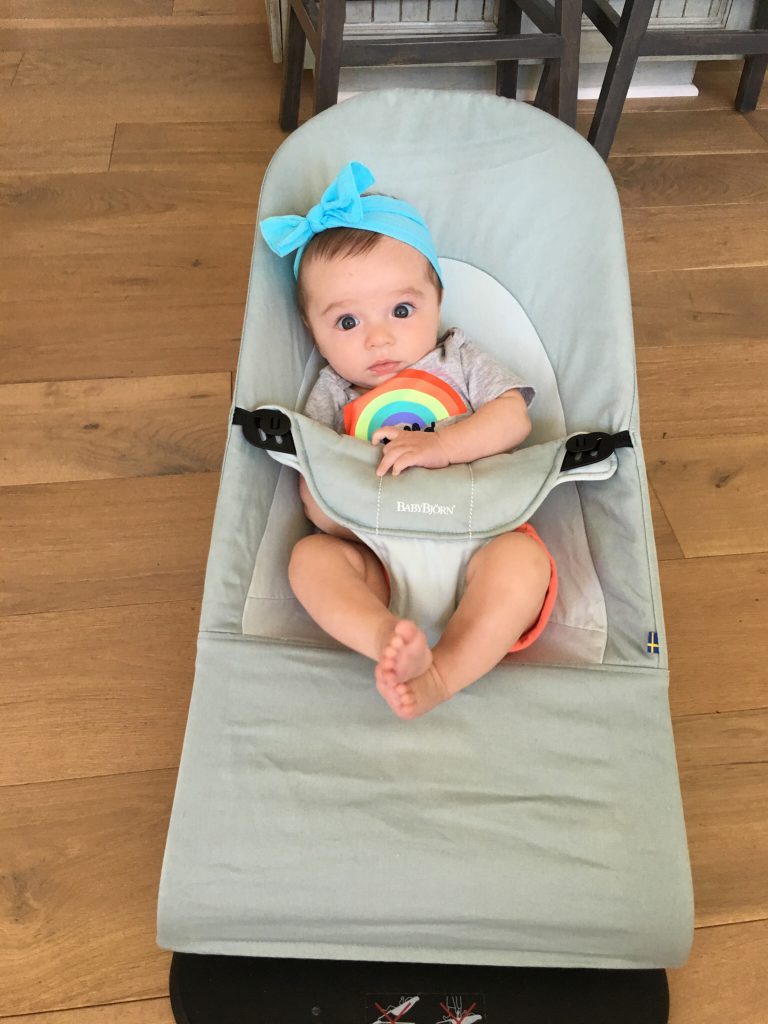 Both of my babies have loved the Mamaroo. I know I can count on it to realx and sooth them to sleep. I love it for daytime naps and keep it in my living room.
The BabyBjorn bouncer might be my favorite baby item. It is adjustable so babies can use it from birth until they're several months old. It's a bouncer so it's controlled by baby's movements… when they're brand new it barely moves but by the time Crosby was 4 months old it really got going! But the best part is it's super light weight and easy to travel with or just move around the house. Great for when you want to sneak in a shower! And it completely collapses when you're ready to store it away.
Finding the right baby carrier can be a little tricky. I registered for this one for Crosby and used it the longest. Babies can face in or out and be in it until they're toddlers. It's easy to adjust and Jeff and I both wore Crosby in it. We never had sore backs.
Health & Safety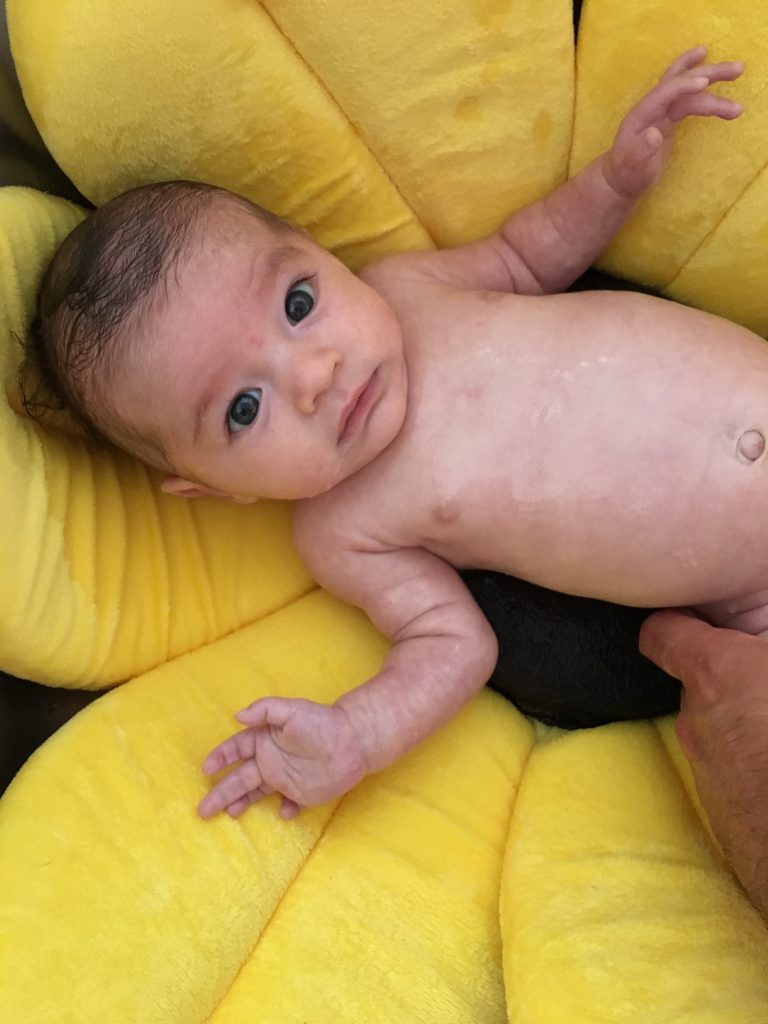 No matter how well you shield them eventually your baby will get a stuffy nose. The best way to clear it and give them some relief is the Nose Frieda.
This is the only thermometer I've ever used on Crosby and I love how simple and accurate it is.
You will go through more diapers than you ever thought possible. Register for them! Bambo Nature diapers are hands down our favorite and I loved when I saw Walmart carried them. Bonus, they're environmentally friendly… so you don't have to feel guilty when you're changing your 27th diaper for the day.
Before they can take a bath in an actual bathtub you need something to support them in the sink. I've loved this cushioned flower by Blooming Bath and have used it on both babies (currently still using with Wilder).
This post was sponsored by Walmart, all opinions are my own.