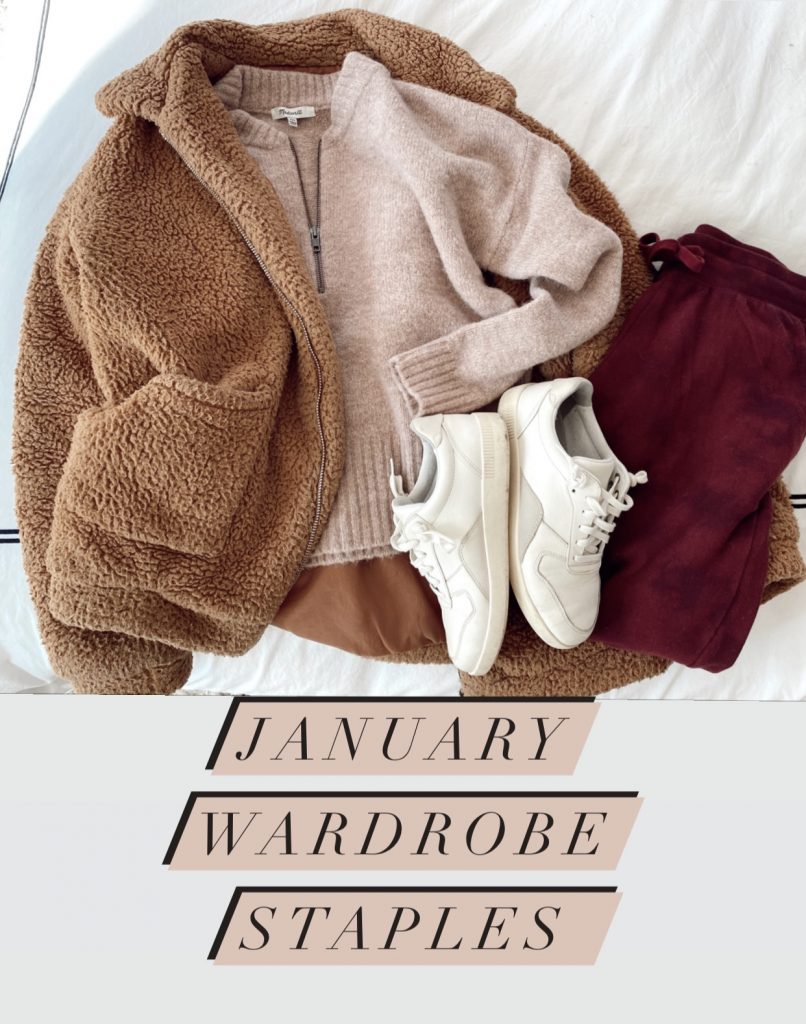 2020 was the year that really changed the way I shop. Instead of buying trendy stand out pieces I've gone back to basics and curated a wardrobe of staples that I reach for over and over again. I found the holes in my closet and filled them with what I know I need and will wear. A lot of last year was spent in leggings and lounge wear, and this year is starting out the same. I've found just by having the right items getting dressed is fun. Which is why I wanted to start this series sharing staples I've chosen for the month and plan to style multiple ways.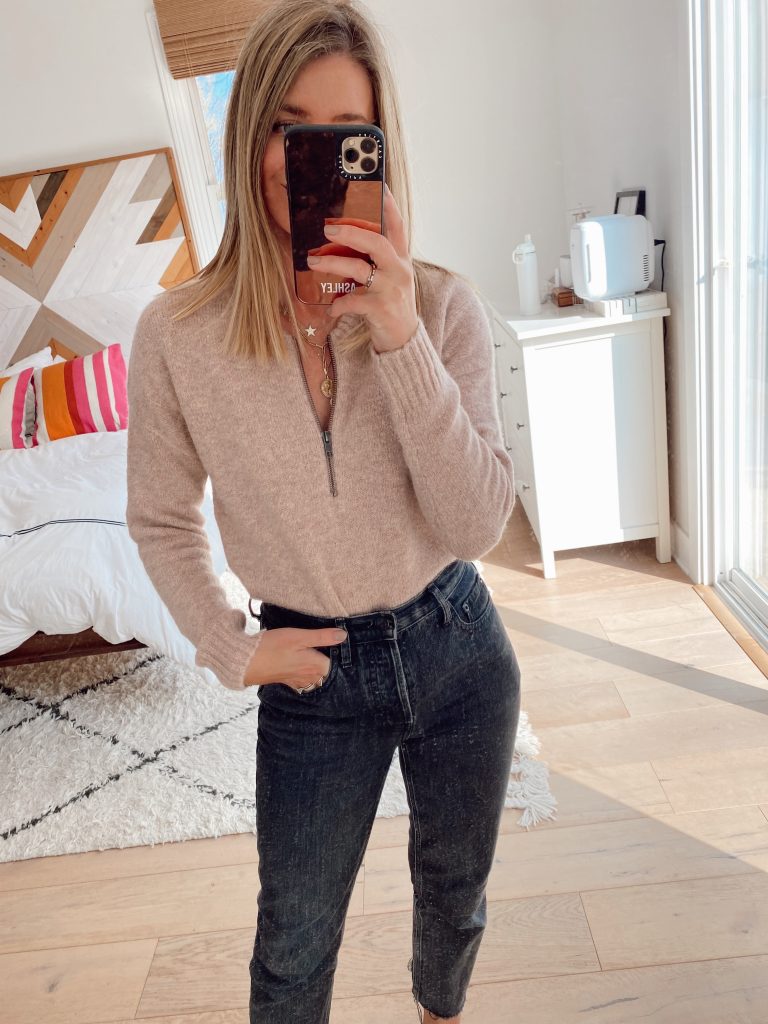 Madewell York Half-Zip Sweater – I recently purchased this sweater and immediately thought about all the ways I'll wear it. With jeans (of any color really), leggings, joggers, possibly even over a dress? It's definitely a staple and I know I'll get my money's worth with it. This is the blush which I espeically love in winter, but it also comes in gray and an amber/taupe color. Under $100. I sized down to an xxs and it's flattering and somewhat fitted.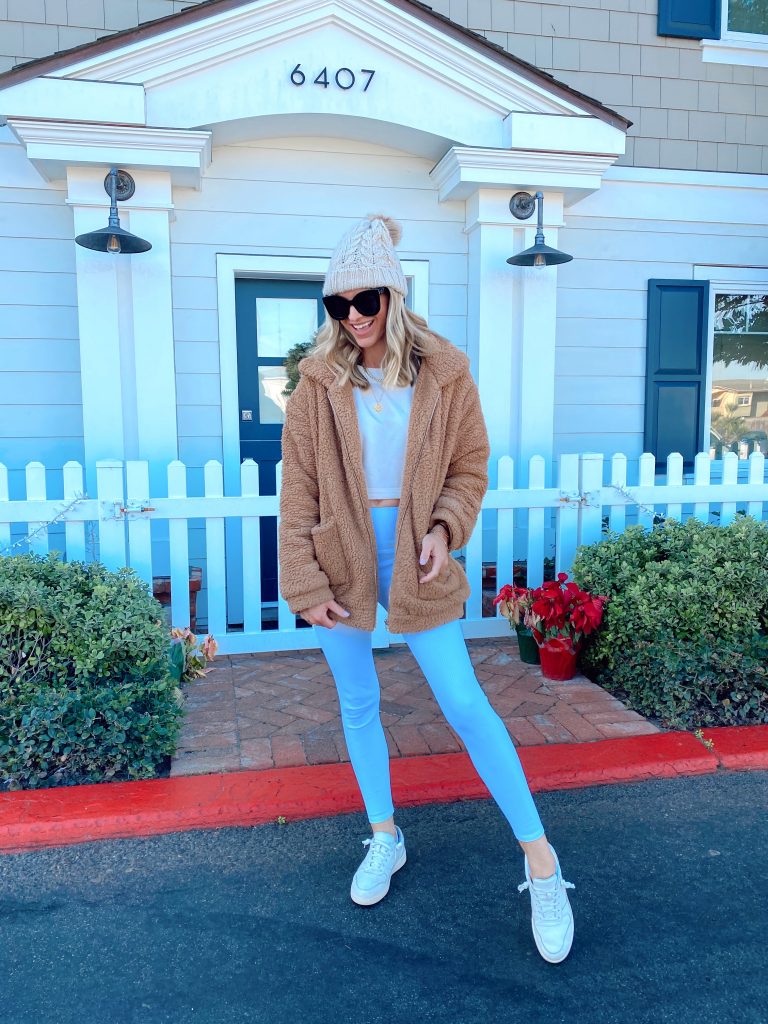 similar beanie, sweatshirt, jacket, leggings, shoes, sunglasses
Amazon Sherling Jacket – One of my girlfriends influenced me into buying this jacket 2 winters ago and it remains one of my best fashion purchases from Amazon. The price is amazing (under $40), it comes in a few other colors too. I have it in a small and it's slightly oversized but super comfy.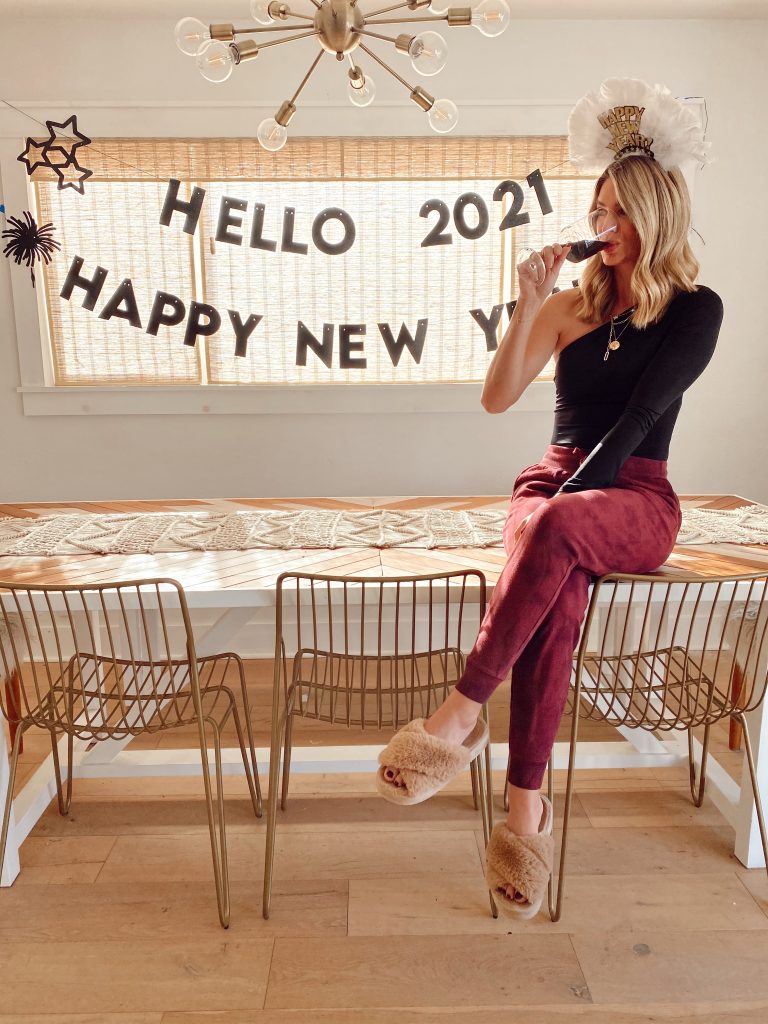 similar bodysuit, joggers, slippers, wine glass
Old Navy Joggers – I was drawn to the deep wine color of these joggers and also loved the subtle overdyed/tie dye look. I dressed them up (somewhat) for NYE but I've also worn them casually around the house. They're the perfect every day jogger – and come in tons of colors. I stuck to my normal size and they fit great.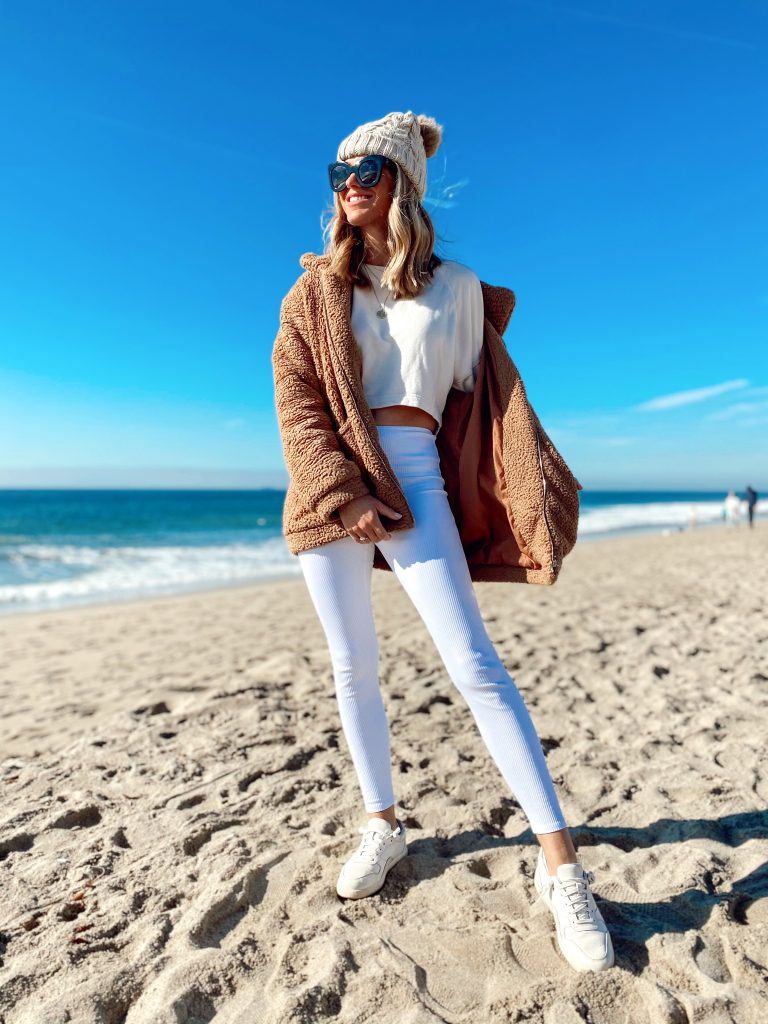 similar beanie, sweatshirt, jacket, leggings, shoes, sunglasses
Everlane Court Sneakers – I received these sneakers back in October and have surprised myself by how much I've worn them. If you're looking for a comfortable pair of everyday sneakers I highly recommend these. This is the off white/fog combo and I love how discrete they are. TTS.
Thank you so much for reading – I hope you have a great day!