Hello from my house! I can't even remember what day it is or how many days we're into the social distancing, but here I am. A month ago if you would have told me we would all be quarantined in our houses I would have thought you lost your mind, it feels surreal to be living out this weird historical event. Anyway, comfort has been my #1 priority and I've been living in sweats. I want to share my five favorite lounge wear sets with you and I'll link to any similar options I find on sale.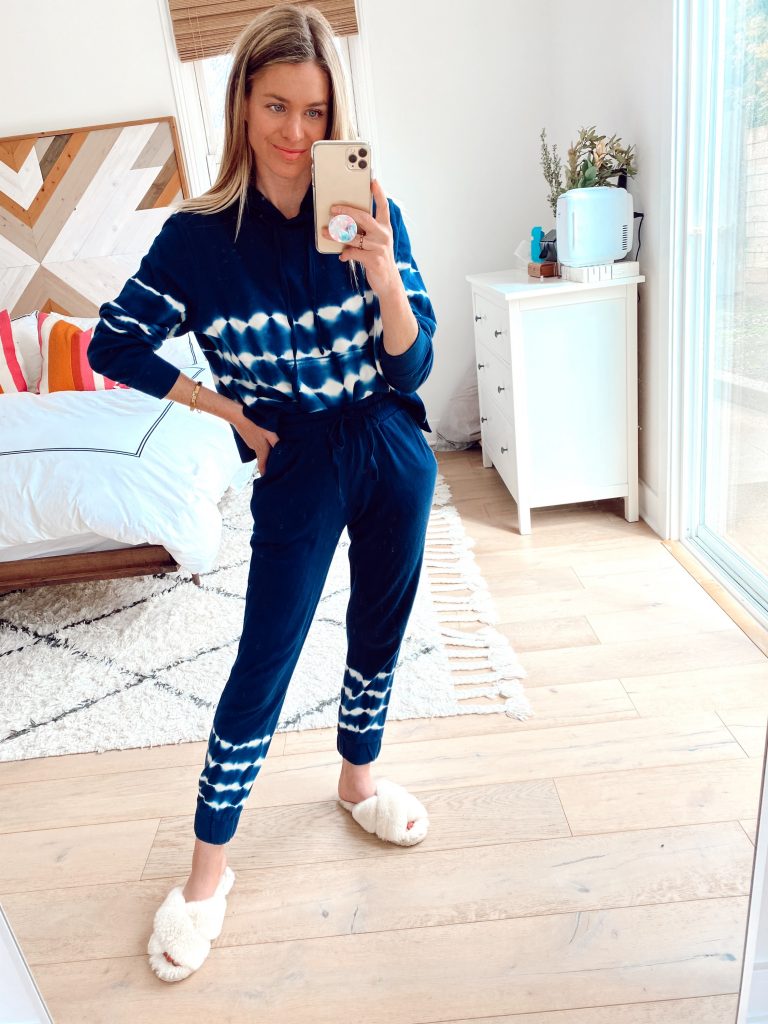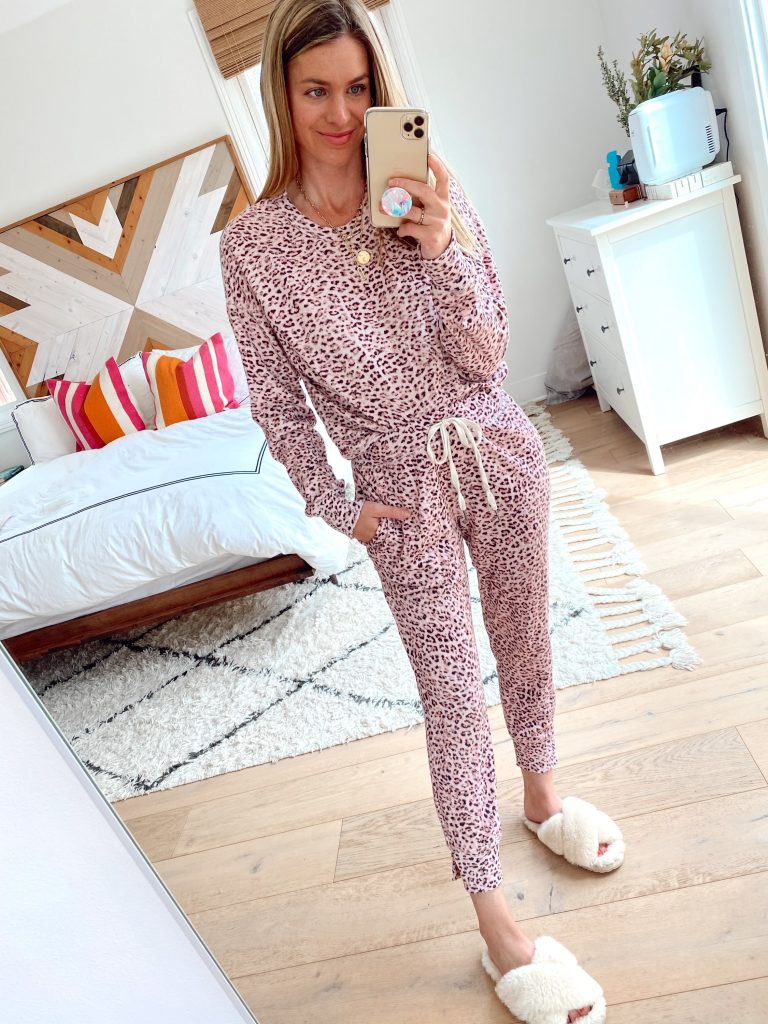 pullover(on sale here), joggers, slippers, also love this t-shirt in the same print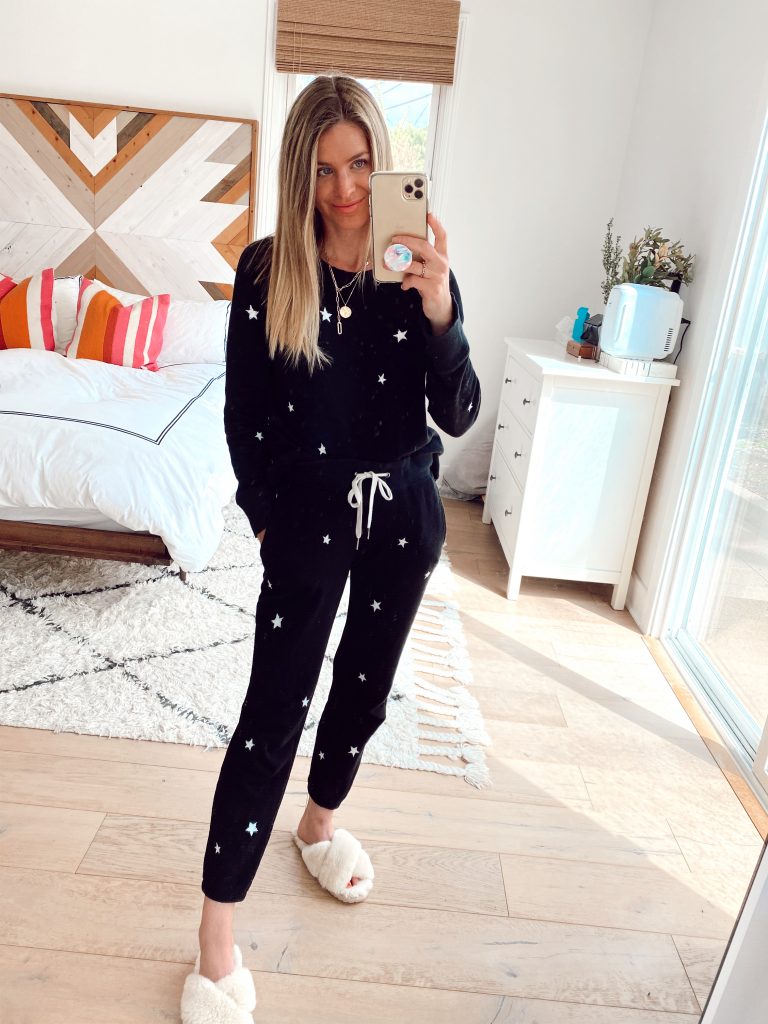 pullover, joggers, similar joggers, slippers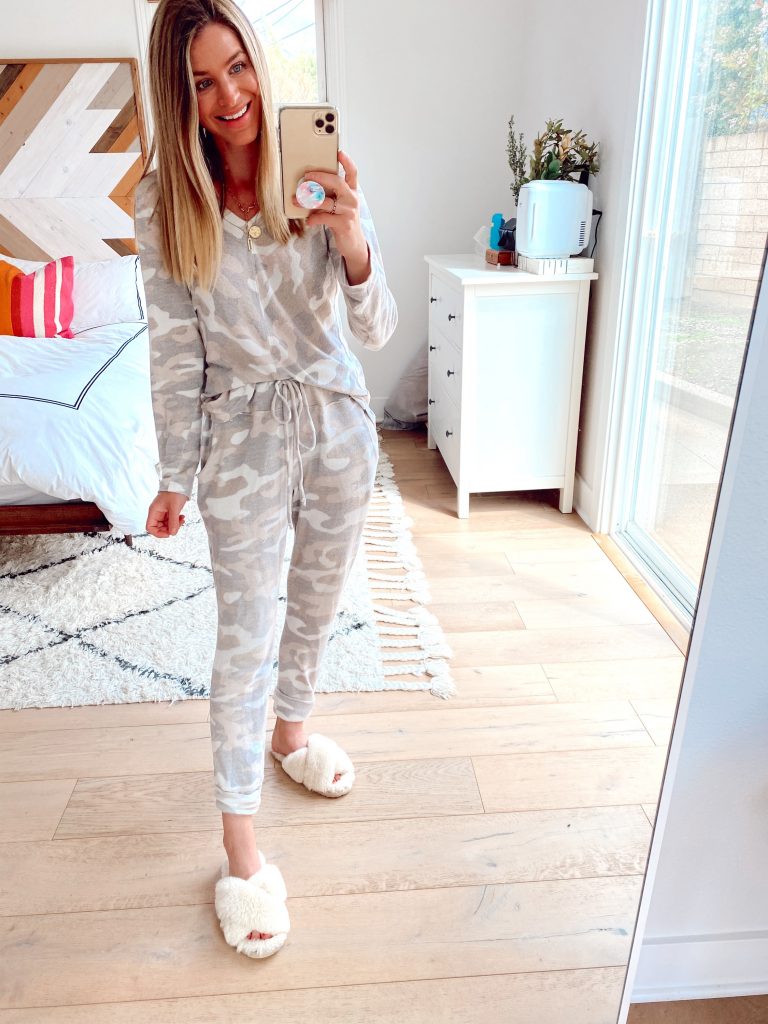 hoodie, joggers, also here, slippers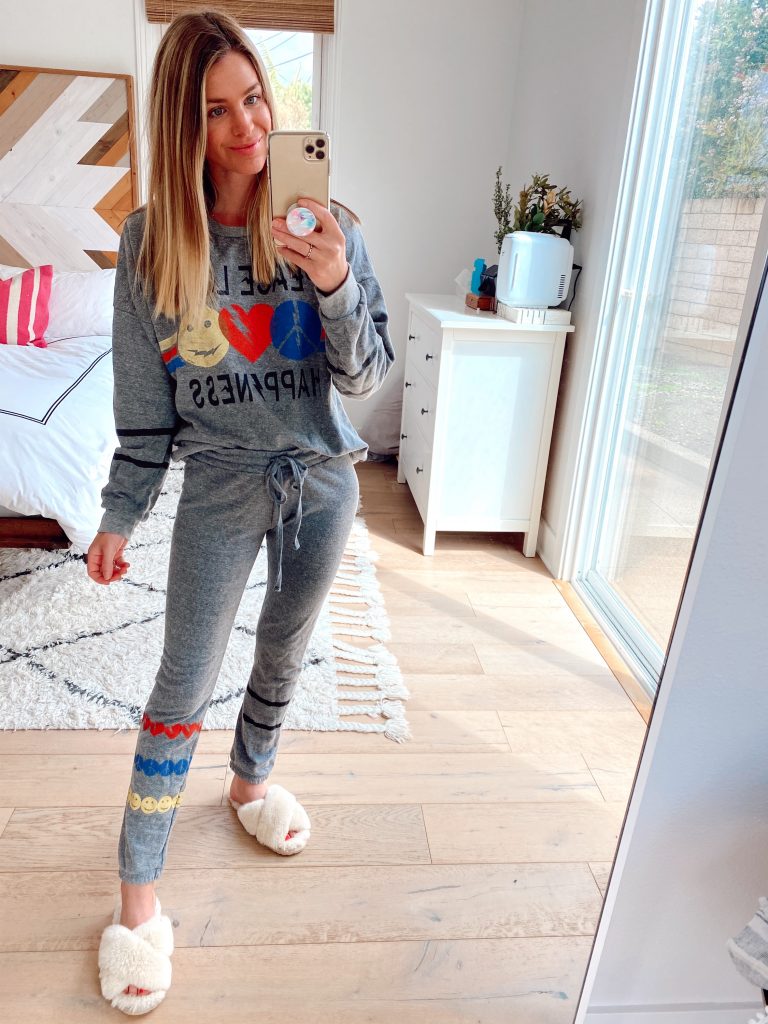 similar sweatshirt, similar joggers, slippers
As always, thank you so much for reading and following. Please stay healthy and stay home if you are able to.