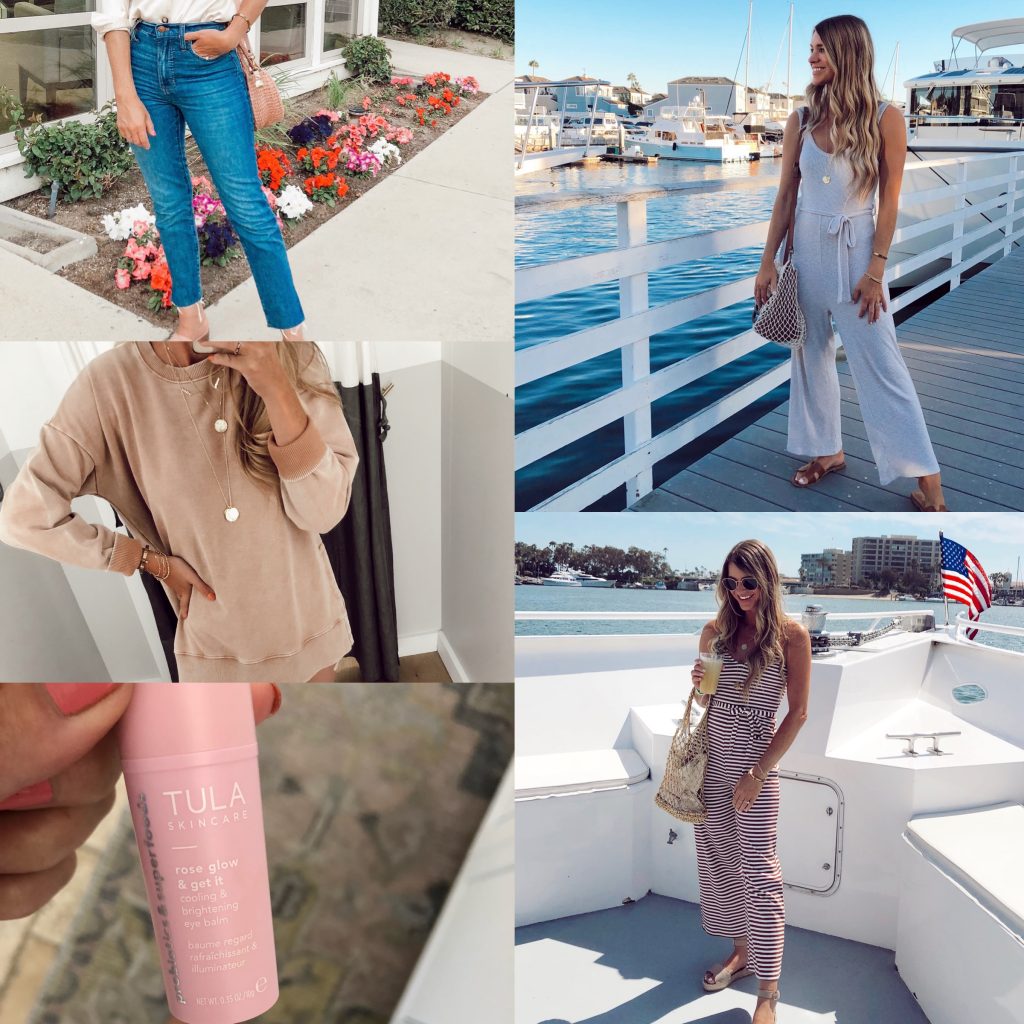 How is it already October? Wild! I'm doing things a little differently today and wanted to share the top five items I featured last month. Often times when I link a product both on my blog and instagram I make a small percentage if anyone purchases it. Kind of like when a salesperson helps you in a store and earns a commission. These items were the five most purchased in September through my links.
I'm really not surprised it was such a top seller. I purchased it myself last month and wore it several times already. I plan to keep wearing it into fall with a denim jacket.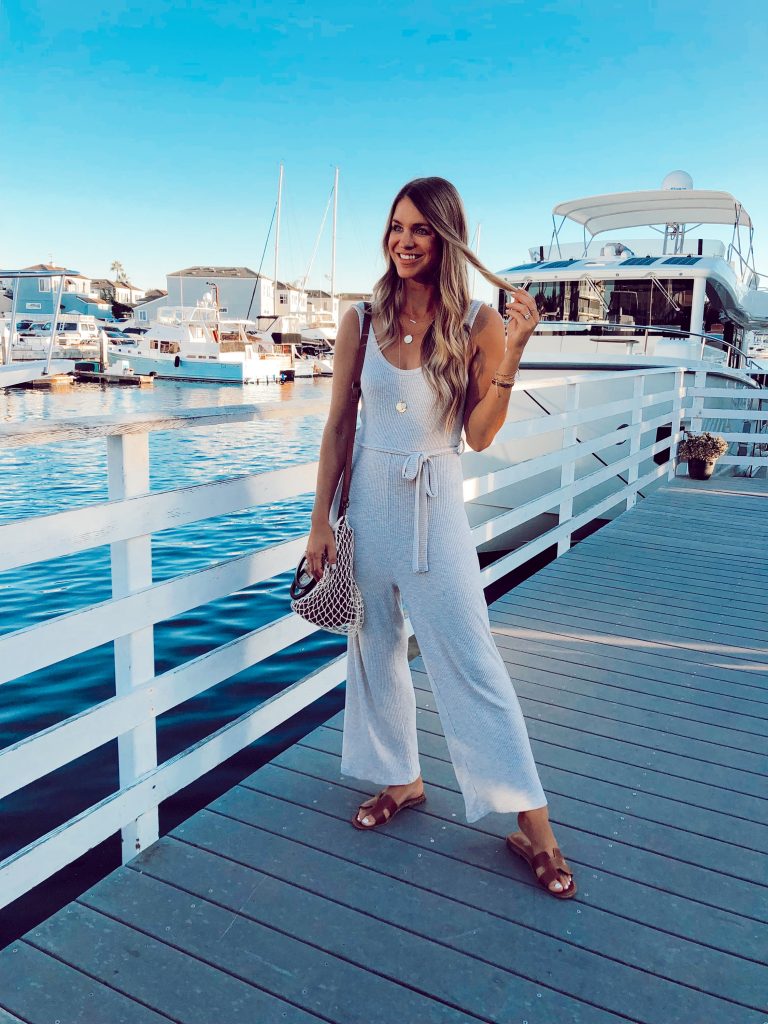 Another jumpsuit! I actually purchased this one first and loved it so much I found the striped one too. They're both from Topshop and are $55 each. They're both so comfortable but this one honestly feels like I'm wearing pajamas. I also plan to take it into fall with a suede jacket and booties.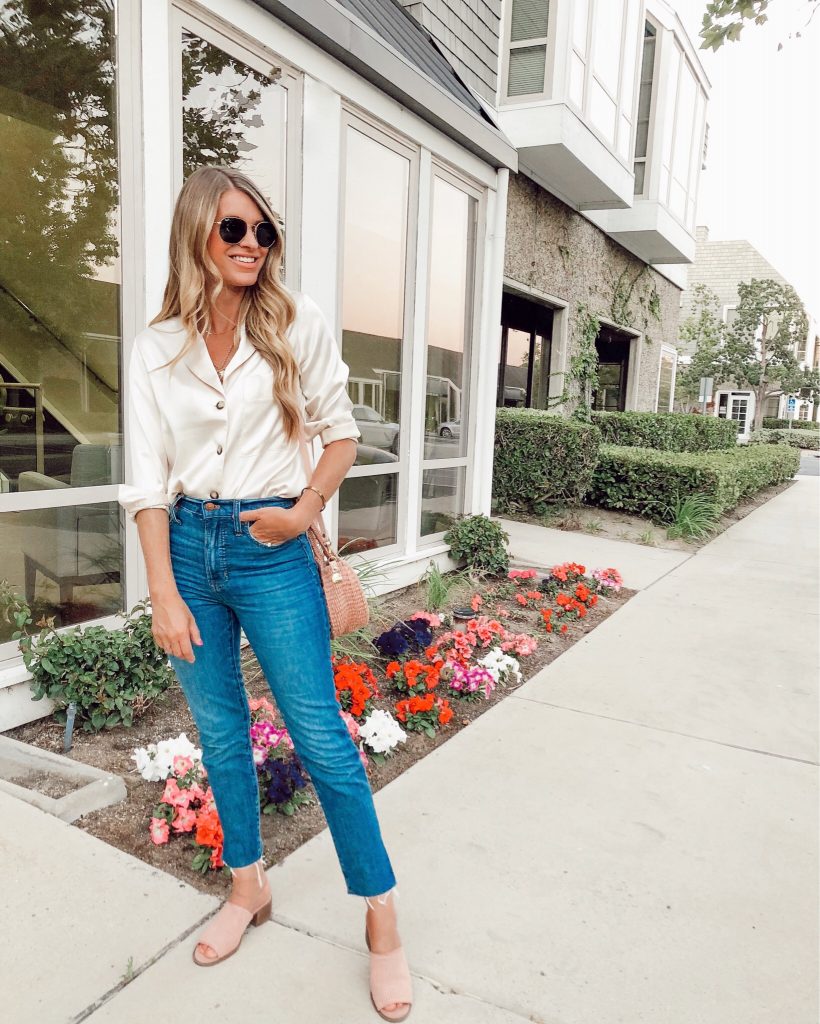 I purchased these in July during the Anniversary Sale and they've been a top seller each month since. I swear they're the unicorn of jeans… high-waisted and flattering because they suck everything in, and bonus, I was able to get them in my pre-pregnancy size.
*edit, these were so popular they sold out. BUT, this pair is super similar… same brand, wash, price and fit.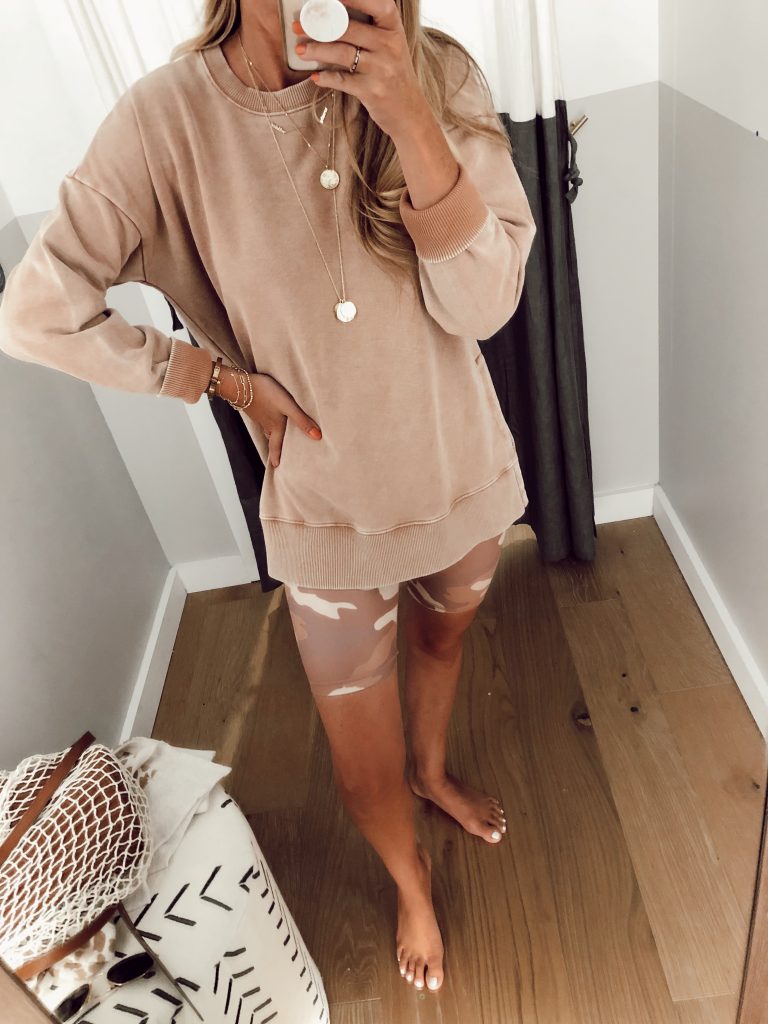 I've only had the chance to wear this a couple times but I know it's a great staple for the cooler months. I purchased it with these bike shorts and think they pair so well together, but it will also work with jeans. It has an oversized fit, I bought an xs and it's still roomy.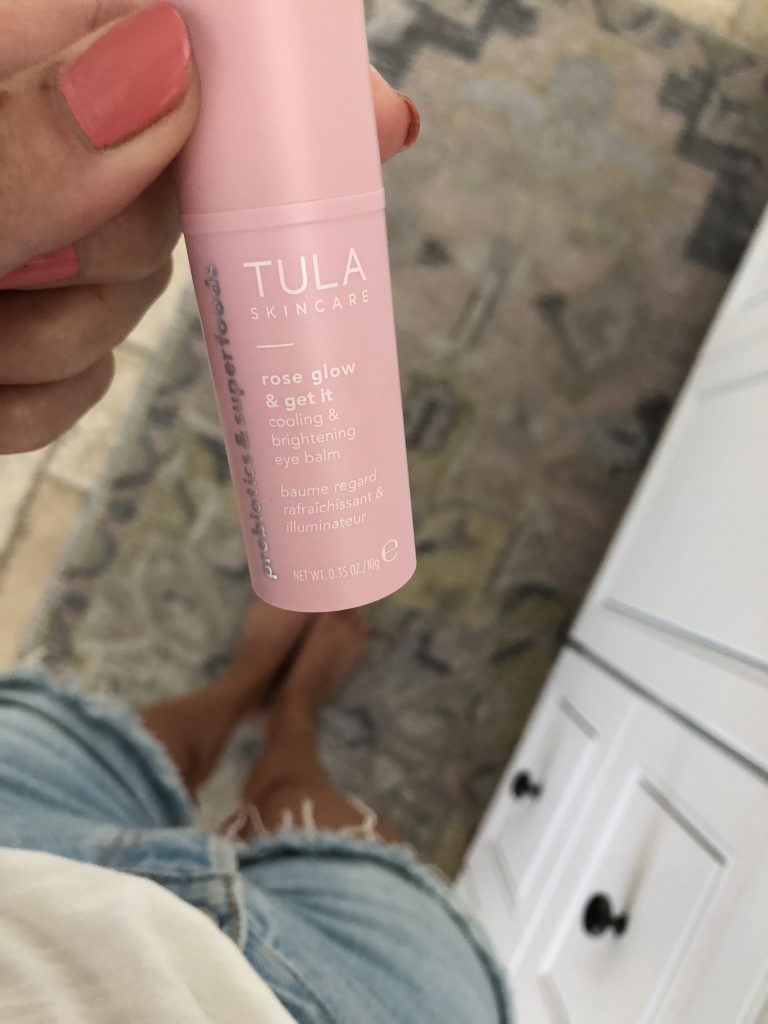 This is such an amazing product. You can put it on over or under your makeup and it INSTANTLY cools, plus it adds the best glow to your skin that's still really subtle. I'm seriously obsessed and it's now a staple in my beauty routine.
*You can get 20% off all Tula products with code ASHLEY20
Hope you have a great week! Let me know if you like this type of post and I can make it a monthly series.