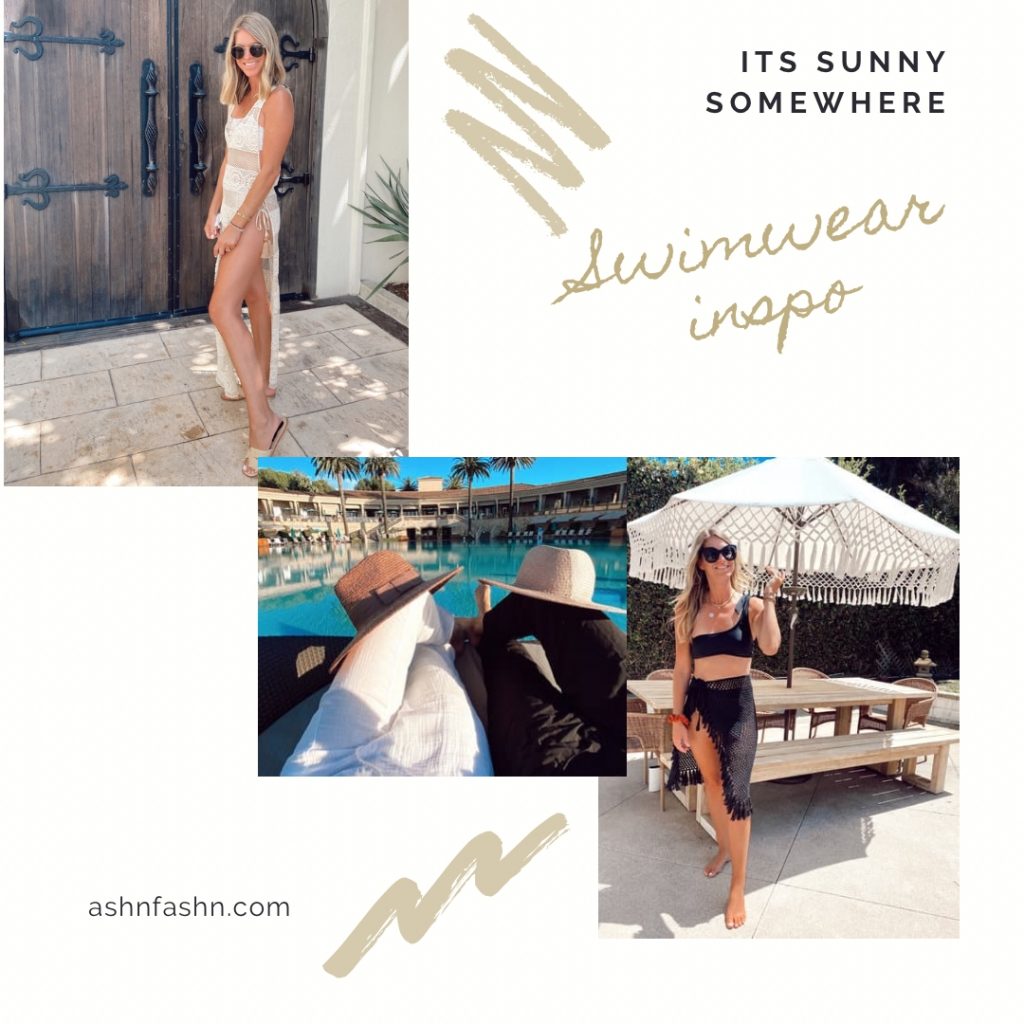 I know I'm not alone with this thought, but towards the end of every winter (and summer, honestly) I start to get anxious for the next season. Our winter hasn't been bad – we haven't had too much rain or really cold weather but I'm definitely ready for spring + summer and everything that comes with warm weather. I'm also starting to shop or look at new arrivals and get excited about dressing for sunny days again. Of course that includes swimwear, so today I wanted to share some of my favorite ways to dress my swimsuits up a little…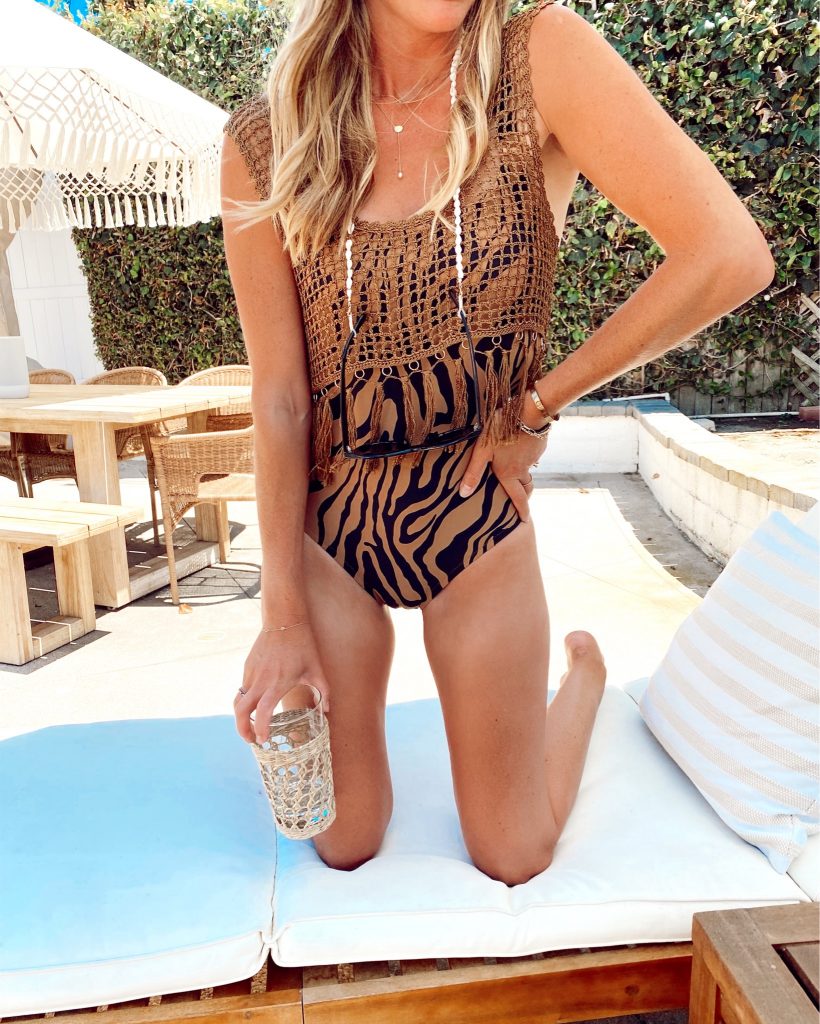 mesh tank, similar suit, sunglasses chain, sunglasses
I love a layered look with a one piece. This mesh tank is really fun and would also be cute over a bikini. I also think it's cute when it's a little colder and you layer a sweater on top and knot it. This one would work perfectly!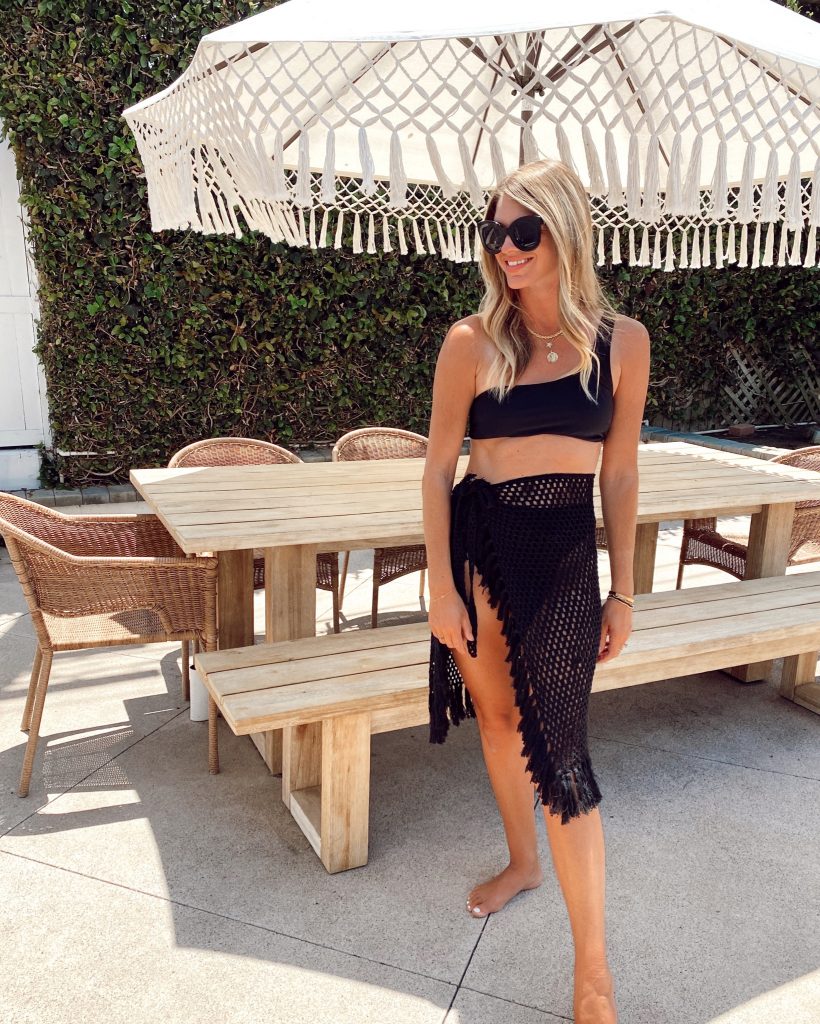 sunglasses, bikini top, sarong, bottoms
One of my favorite bikinis from last summer and it's back in stock! I love anything crocheted and this sarong is a great price and looks good with every bathing suit!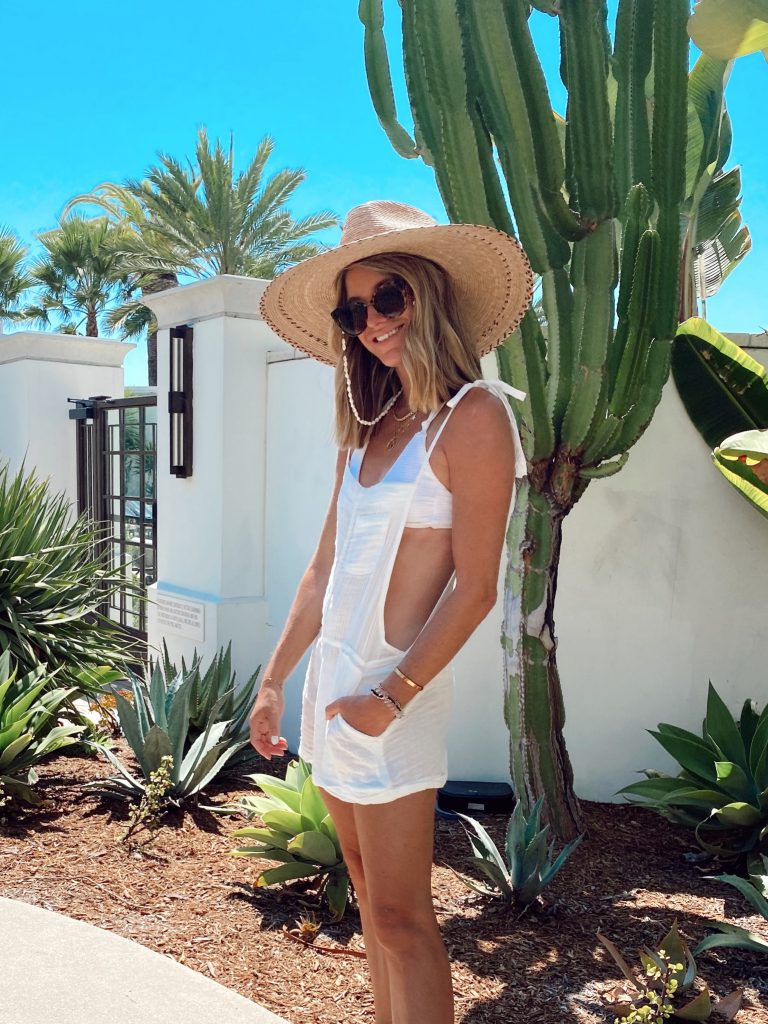 similar hat, sunglasses, sunglasses chain, similar cover up, bikini top, bottoms
A romper/playsuit is always an easy and cute coverup. I got this playsuit at the end of last summer and wore it quite a bit. It's sadly sold out (fingers crossed it gets re-stocked). I found this one that's pretty similar.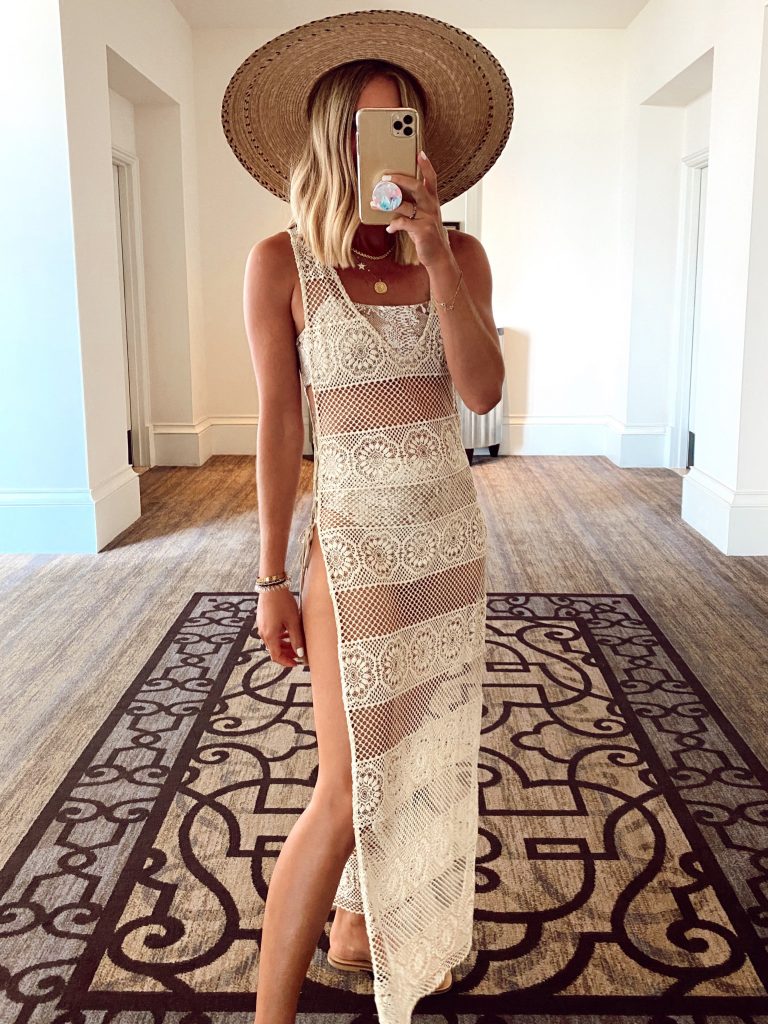 I got this beautiful coverup several years ago and it's still one of my favorites. It makes everything instantly feel more chic and looks good with both bikinis and one piece suits.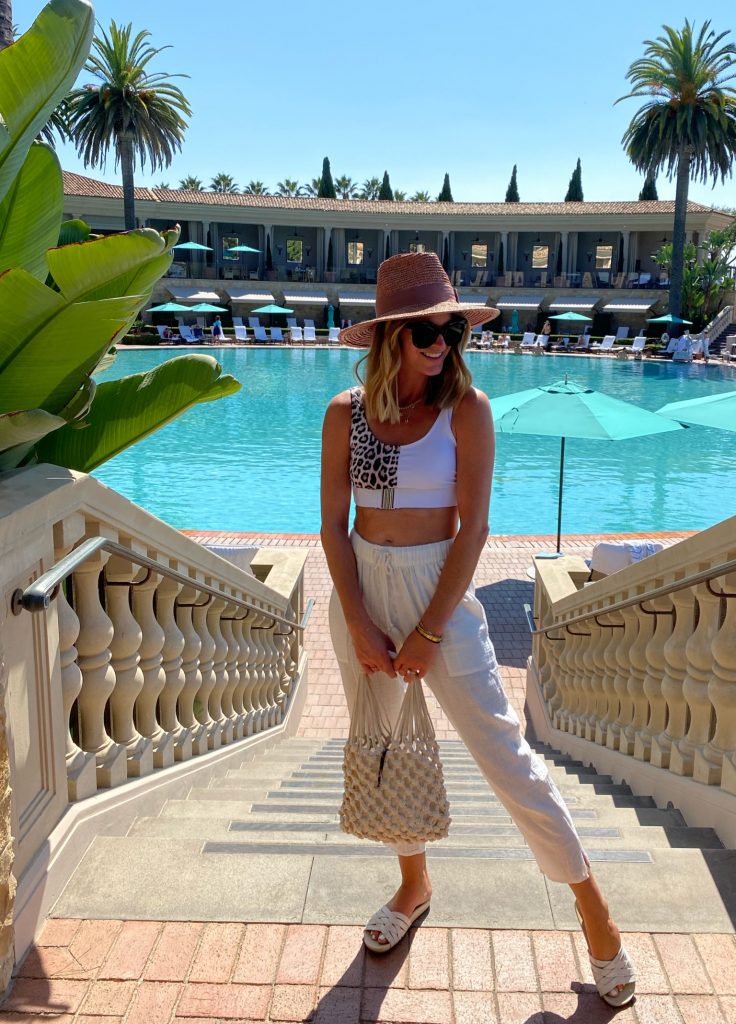 hat (in other colors), sunglasses, bikini, pants, similar bag, sandals
Another favorite from last summer are these Madewell beach pants. They're gauzy, light weight and comfortable to wear or lounge in. They come in a few other cute colors too!