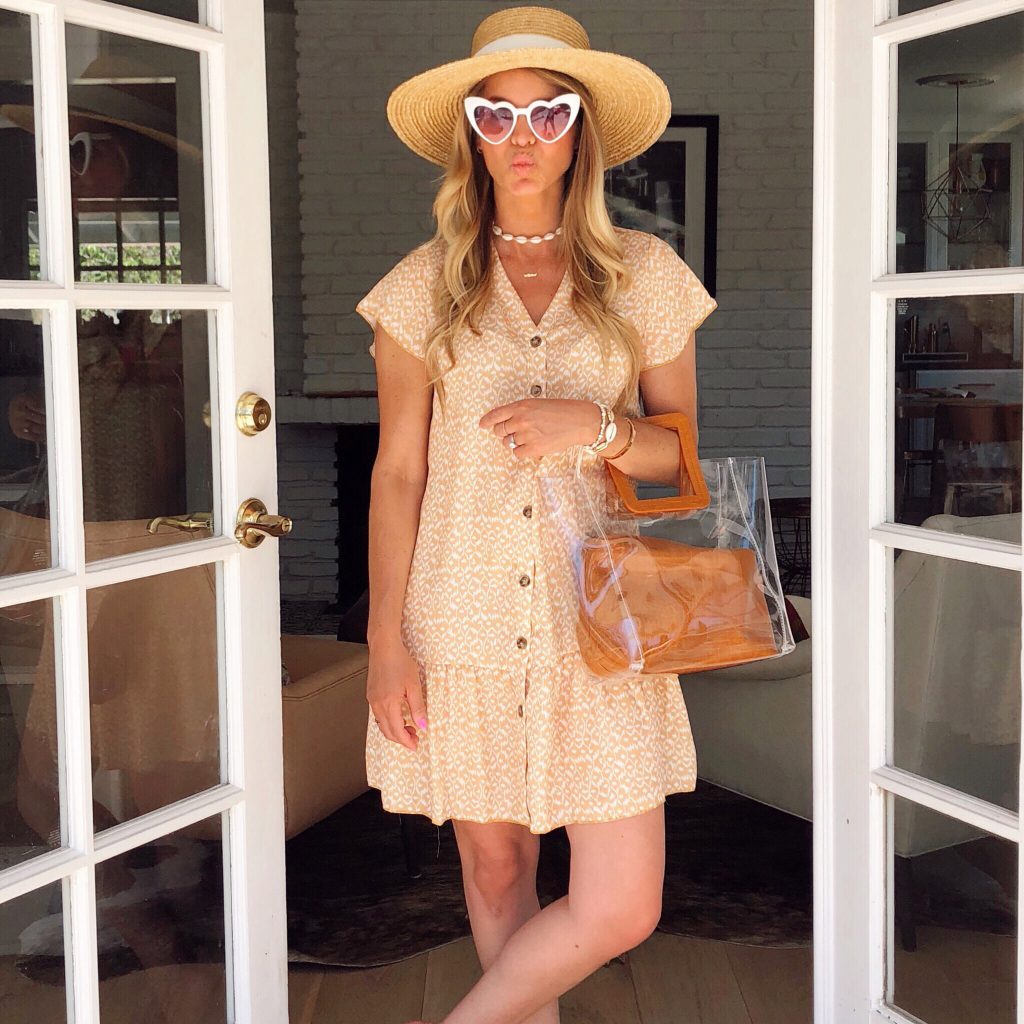 I'm all about convenience these days… going out with a newborn + a toddler and dealing with getting in and out of the stroller, car seats, carts, etc is a big ordeal. I save that for when I want to get us out of the house, more than when we actually need something. Which brings me to Amazon. What did we do without Amazon!? It's a magical place where you can find everything under the sun and convince yourself you need it because your payment info is already saved and hello two-day shipping if you have Prime. Today I thought I'd share some of my recent Amazon purchases.
Layered shel necklace – I'm very into the shell jewelry trend this summer. I already have a few pieces but I found this fun multi-strand necklace that's only $7.99 and immediately added it to my cart. It'll arrive by 8 pm tonight.
Shell choker – Another shell piece I love. I ordered this one when I was pregnant but knew it would better after baby. Pregnancy and chokers don't really go together… especially when your face is puffy. Love it for summer!
Button down dress – I've seen different versions of this dress on a handful of people and love the shape and practically of it. Buttons on clothes for nursing is the best. It comes in a bunch of colors/patterns, but I decided on the yellow. It's so fun for summer!
Clear bag – This is a dupe of a much more expensive bag, but it's super trendy. And for pieces this trendy I always look for a cheaper option. I doubt I'm going to be into clear bags for that long but right now I'm loving it. I often wish I could carry it more but it wouldn't quite work as a diaper bag.
Palm Leaf Coverup – I've actually had this for awhile but want to share if you're looking for a fun summer coverup. It's perfect over bathing suits but it can be really chic over an all white outfit too.
Heart sunglasses – A frivolous purchase that I've surprisingly gotten a lot of wear out of.
Toddler romper – Crosby has this romper in Marigold and it is beyond adorable on her. Every time she wears it people stop and ask where it's from. Less than $15 and comes in a bunch of colors. I think she needs it in lilac too.
Golden Goose dupes – Another toddler item that I've talked about before, but we still love these sneakers. Crosby has three pairs that have been through the trenches… literally. They're easy to clean and have held up so well.