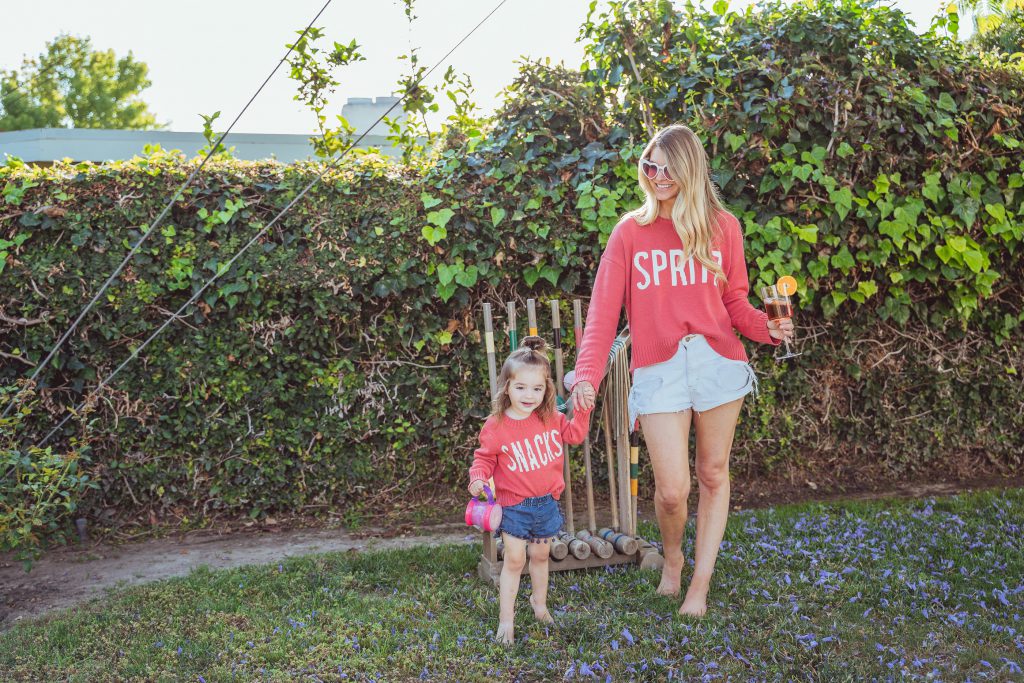 Happy Monday! It's the first full week of summer and it's my birthday… both call for a celebration. Or a spritz. Speaking of… how cute are these mommy and me matching sweaters Crosby and I got from Show Me Your Mumu? They just released a match your mama line that's beyond adorable. I want everything. 🙂
on me: sweater c/o, shorts, sunglasses
on Crosby: sweater c/o, similar shorts
Have you ever had an Aperol spritz? They're super popular right now and I love drinking them in the summer. I use this recipe (I found it here):
1) Aperol
Only Aperol will do here. Aperol is a bright orange apéritif. The brand describes the flavors as, "zesty orange with complex herbal scents harmonized with a touch of vanilla." Look for Aperol near the liqueurs or amaros at the liquor store.
2) Prosecco
Prosecco is an inexpensive Italian sparkling wine similar to Spanish Cava or French Champagne. I recommend choosing a dry (brut) Prosecco so you drink doesn't turn out too syrupy or sweet. Good choices range from 12 to 18 dollars.
3) Club soda
For some fizzy dilution. Any unflavored sparkling water will work. I keep cans of sparkling water in my pantry for this purpose.
4) Slice of fresh orange
You can skip this if you don't have it, but an orange slice is the classic garnish for an Aperol spritz.
But back to our outfits. These sweaters also come in mama and mini sayings that are just as cute. Crosby's sweater is available in both toddler and baby sizes too. I also got Crosby and Wilder these peanut butter and jelly t-shirts. I can't wait until he's a little bigger and fits into it… clearly I'm obsessed with matching/coordinating.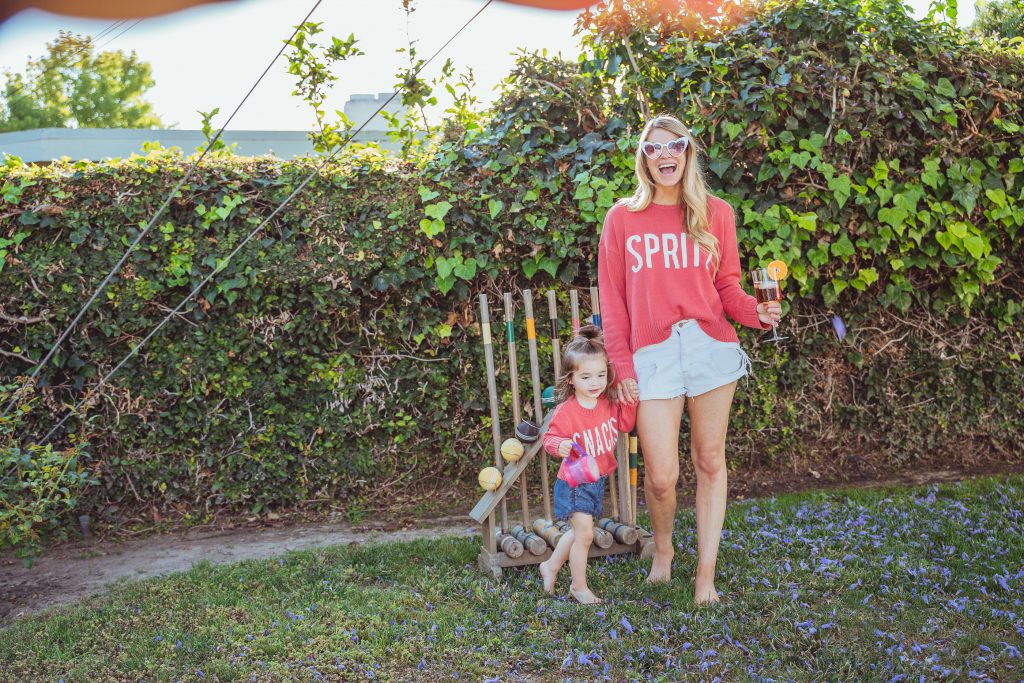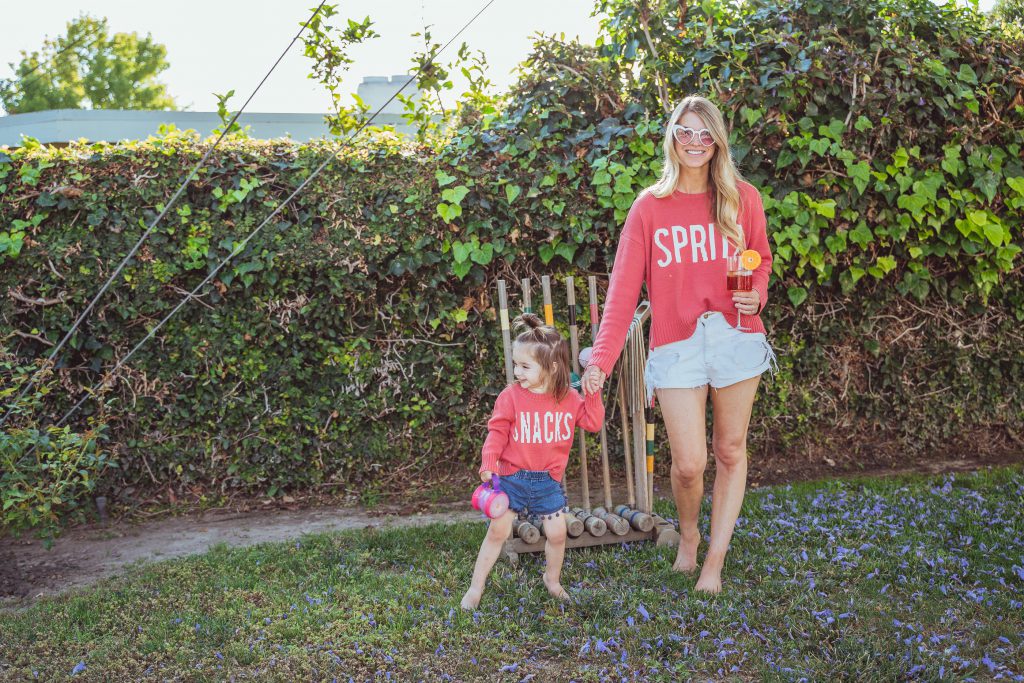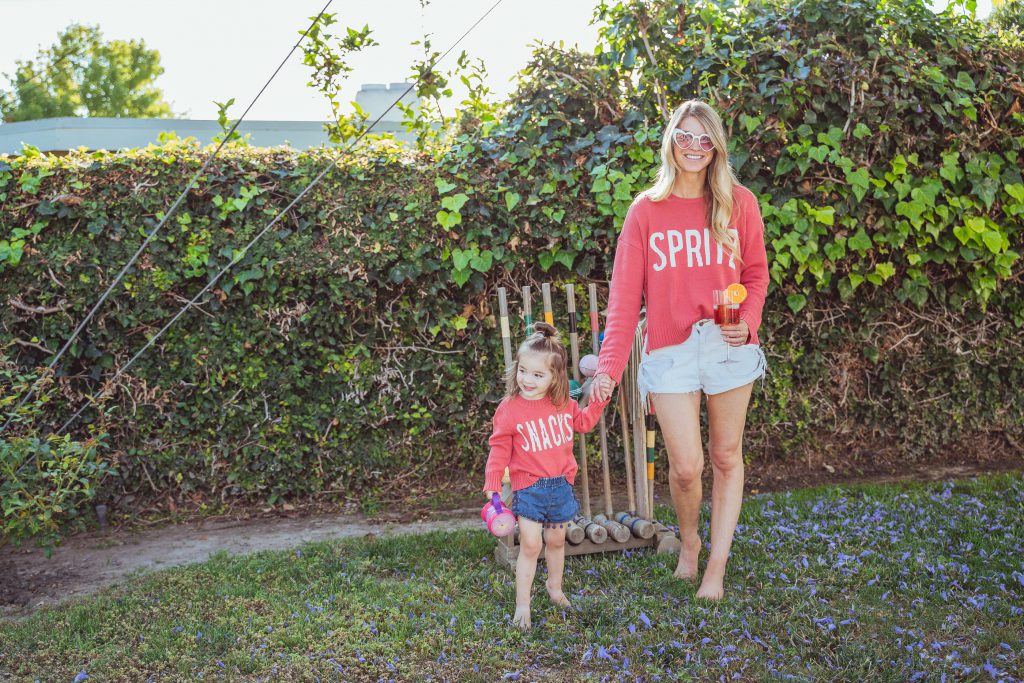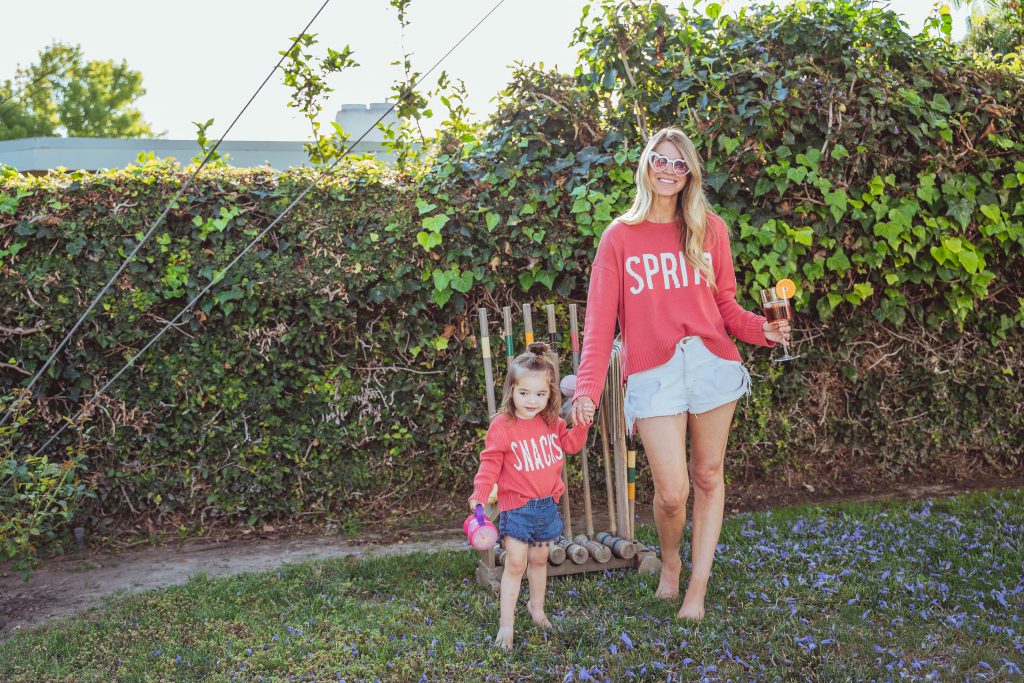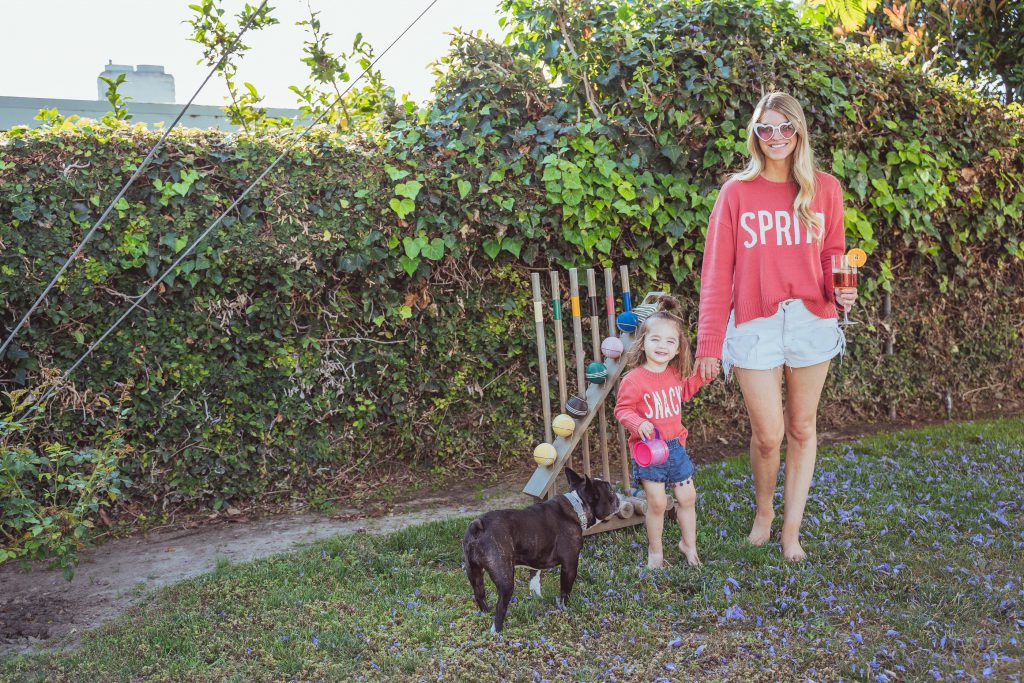 on me: sweater c/o, shorts, sunglasses
on Crosby: sweater c/o, similar shorts
Hope you had a great weekend – cheers to Monday!