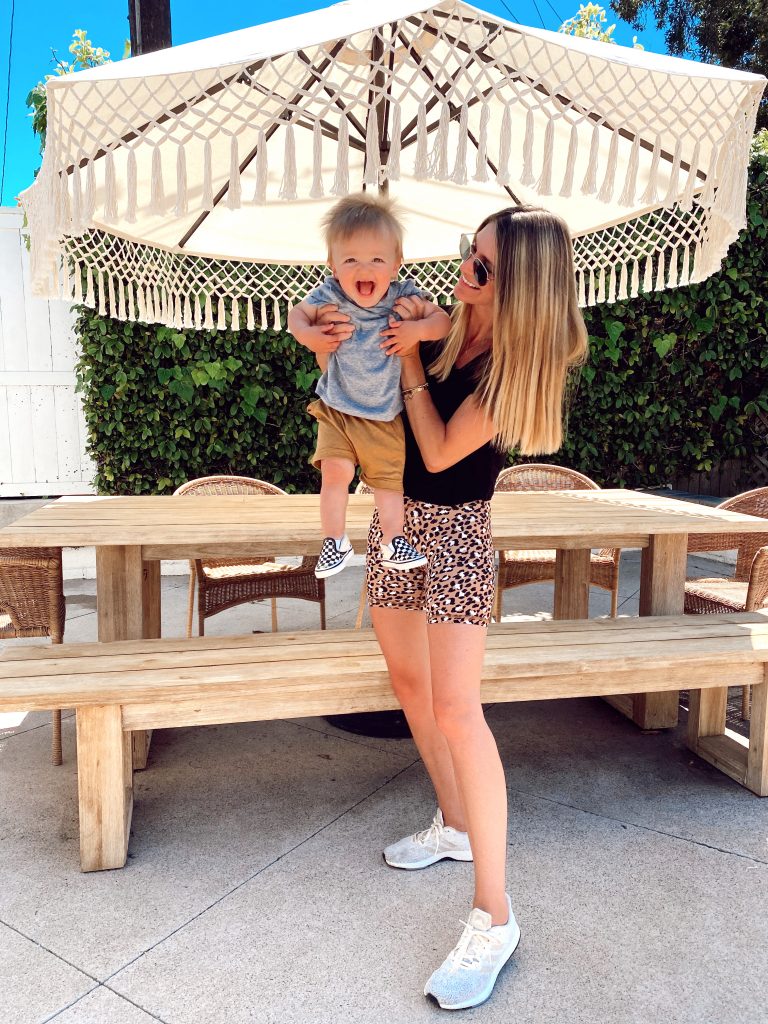 I'm a huge fan of bike shorts and have slowly been getting my friends on board with this trend too. If you think about it, they're basically just short leggings and perfect for the days it's too hot to wear pants. I have a rotation of pairs I've been wearing and wanted to share the best bike shorts I've found that are all under $25.
I've had the best luck purchasing them from Aerie. I first got a couple pairs from them last summer and have ordered a few more in the past couple of months.
This pair is amazing. High-waisted and so flattering, they kind of have a compression feel where they hold you in in all the right places. I have them in black, but really love all the colors. They run a little small so size up if you don't want them to be too tight.
I got this pair last summer and still love them. They're a great way to try out the trend without feeling like you're wearing full on biker shorts. They come in a few colors and are really comfortable.
I purchased this green camo pair recently after falling in love with the desert sand camo pair last summer. Like the first pair I mentioned, they have a compression like feel to them and really hold you in. I also am a big fan of the slightly longer length. They come in a few other patterns/color ways too.
This leopard pair* was another quarantine purchase that I've been so happy with. They're a thinner material than the rest, almost like a bathing suit. But are perfect for really hot days. They also come in a few other colors.
*When I went to link them I saw they were sold out.
A few other pairs I'm eying…
Love the bright pink/coral color of this pair.
This pair is a fun snake print.
A cute daisy print pair.
A faux leather pair.